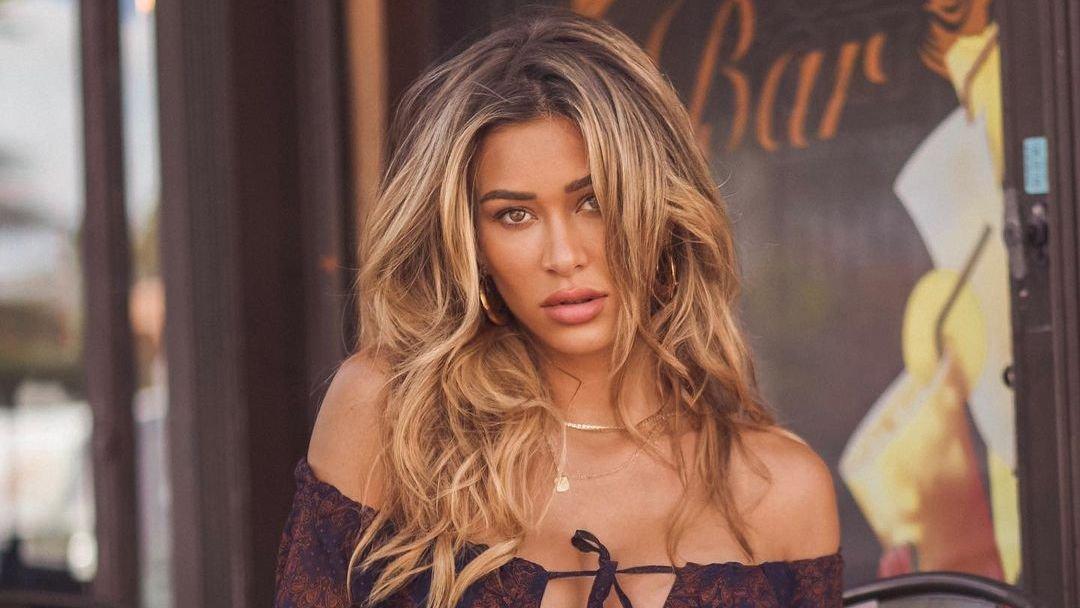 Cindy Prado Stuns In A Lacy Black Lingerie Set
Cuban bombshell Cindy Prado thrilled her 2.1 million Instagram followers with her most recent post, a series of snaps in which she rocked a bold lingerie set that likely had her audience drooling.
The pictures were taken in Miami, Florida, as the geotag indicated, and Cindy was in what appeared to be a modern space with a massive gold-framed mirror visible behind her and a large vase with fluffy Pampas grass also in the background.
Sunshine streamed in from a nearby set of glass doors, filling the space with natural light.
Article continues below advertisement
Dangerous Curves
The ensemble Cindy wore was from the clothing brand Boux Avenue, which creates loungewear, nightwear, swimwear and activewear in addition to lingerie, according to their Instagram bio.
Her top featured lacy cups with a delicate trim along the top of each cup, as well as along the bottom of the garment. The piece had a few splashes of color along the underwire, where segments of red and green interrupted the black. The piece showcased her cleavage to perfection. A small bow embellishment nestled between the two cups drew even more attention to her chest.
Lacy Lingerie
She paired the lacy bra with matching underwear that covered barely anything at all. It dipped scandalously low in the front, revealing plenty of her toned stomach, and thin straps stretched high over her hips on either side, accentuating her hourglass shape.
Cindy wasn't content to merely pose in a bra and thong set, completing the look by adding a matching garter belt crafted from lacy fabric. The straps dangled down her toned thighs in the front, not connecting to any stockings, and hung over her shapely rear in the back, which was visible in the mirror behind her.
Article continues below advertisement
Bombshell In Black
Cindy also had a semi-sheer robe in a vibrant cranberry hue that she used to pose with, allowing it to slip down her arms in some pictures and draping it over her body in others.
Her long locks were styled in voluminous curls that cascaded down her chest and back. She finished the look with a few pieces of jewelry.
Cindy layered two gold necklaces of varying lengths around her neck and also wore a pair of earrings. She had a perfume bottle in her hands for some of the snaps, adding to the boudoir vibe of the post.
In London With Love
Her fans couldn't get enough, and the update racked up over 69,200 likes within 22 hours.
"Wow," one fan wrote simply, followed by a heart eyes emoji.
"You're my weakness," another follower chimed in.
"Zoom on the mirror," a third fan remarked, including a trio of flame emoji, captivated by the reflection of Cindy's backside in the large mirror.
Cindy loves to showcase her curves in all kinds of looks. Earlier this month, as The Inquisitr reported, she posted a series of smoking-hot snaps in which she rocked a barely-there white miniskirt and sexy white crop top.