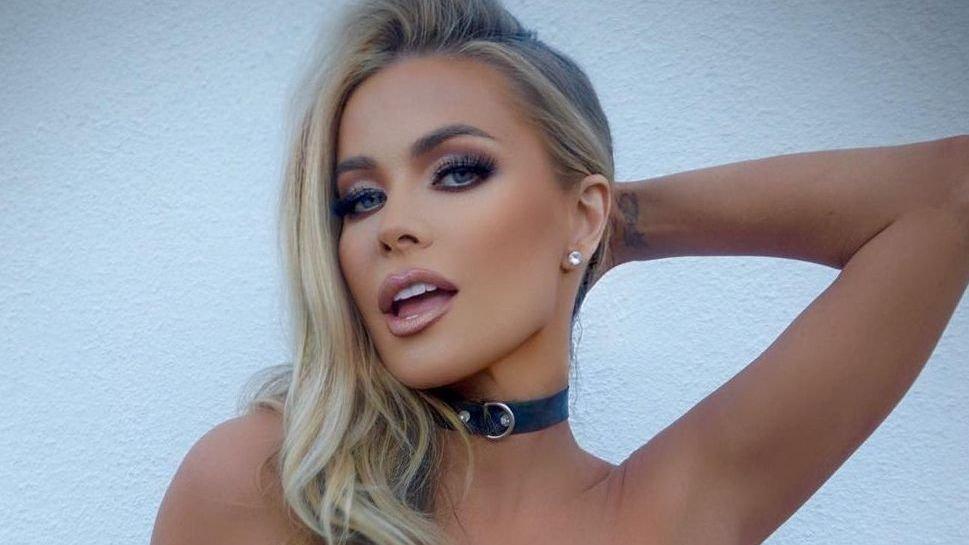 Carmen Electra Wants Eyes Up Top In Sheer Undies
Carmen Electra is hanging around in see-through undies and very much wanting eyes up top. The 48-year-old model and "Baywatch" alum, largely in the news of late for the launch of her GoGo skincare line, today took it back to the curves for her 1.3 million Instagram followers, posting a red-hot underwear throwback and driving her fans to check out the headwear being donned as opposed to the lingerie. Posting on Sunday, Carmen, born Tara Leigh Patrick, made it an update to remember. See why below.
Article continues below advertisement
Catching The Eye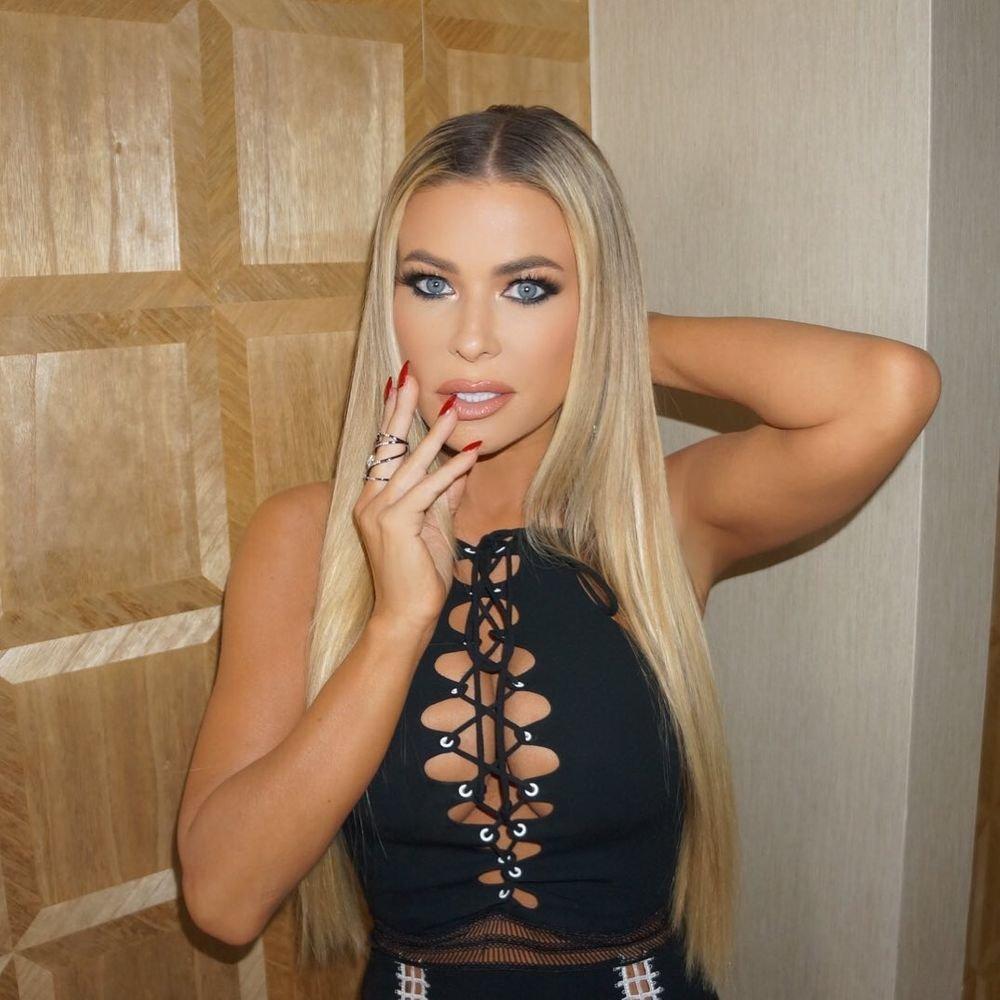 Scroll for the photo. It comes as Carmen switches up her Instagram between up-to-date snaps and those shouting out the old days. Looking markedly younger, the Ohio native's post today saw her stripped down to only a cupped and plunging black undies set, with sheer panels at the lacy side and on the briefs upping the ante.
Talk in the caption wasn't about the lingerie, though. Carmen, who was sporting a fierce black statement hat as she posed indoors and holding a handbag, was driving her followers much higher than the cleavage.
See The Photo!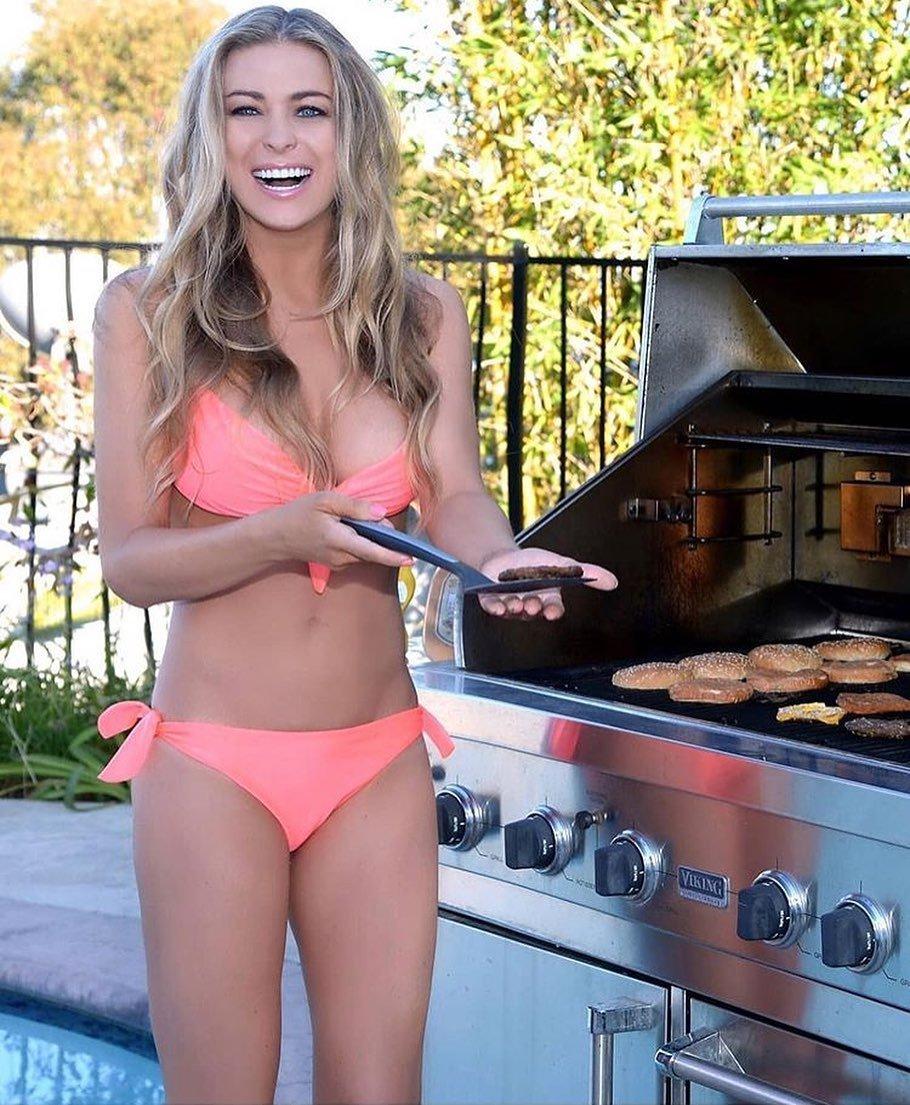 Delivering a piercing, blue-eyed gaze, Electra then took to her caption, writing: "Can u guess what word was written across the front of my hat ?????? 🖤🖤🖤🖤"
Fans, who know exactly what they just saw, have been replying with a good dose of humor. One user kicked it off, responding: "Sorry I I did not se your hat.😉🥰🔥🌹."
"Sexiest woman alive! I know im at least close to it right," another added. Carmen also snagged herself a sweet 5,000+ likes in under an hour. See her X-rated Payboy bunny look after the photo.
Article continues below advertisement
NSFW Instagram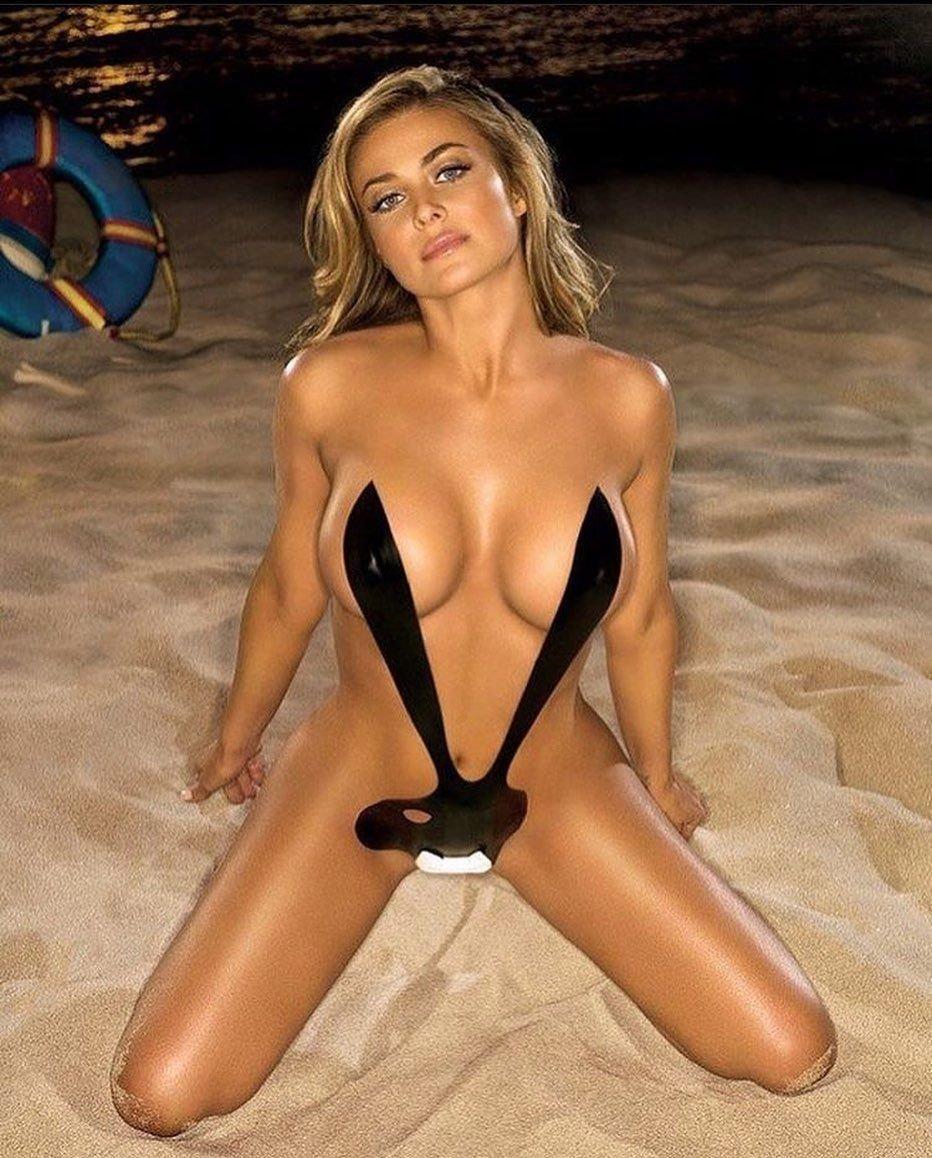 Carmen, who shot up in trends in 2020 with her appearance on the ESPN-aired "The Last Dance," has been seeing her profile rise overall since the series. Following it, her Pornhub searches spiked, rising from 1,500 per day to a whopping 1.7 million. Talk now, however, is over Gogo skincare, a brand seeing the blonde jump into the world of beauty, following in the footsteps of stars such as Kim Kardashian, Rihanna, and newbie face Savannah Chrisley.
Keep scrolling for more photos, plus what Carmen has to say about her brand.
Launches Beauty Brand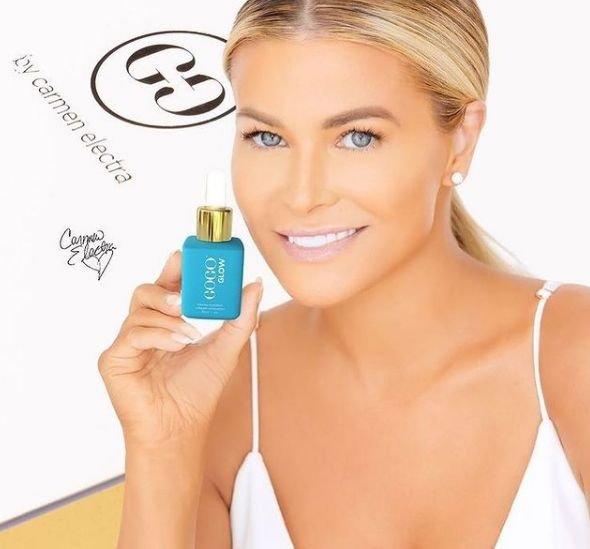 Launched last year and retailing three products, Gogo skincare is taking off. Speaking to New Idea, Carmen revealed her mindset and why she kicked it all off.
"I have always been obsessed with my daily skin routine in order to keep my skin looking healthy and youthful. I know it's worked magic for my skin over the years and I feel like now is a great time to share my secret with the world, she said. "So, I partnered with my amazing team of skin-care professionals to develop high-quality products that are affordable for everyone."