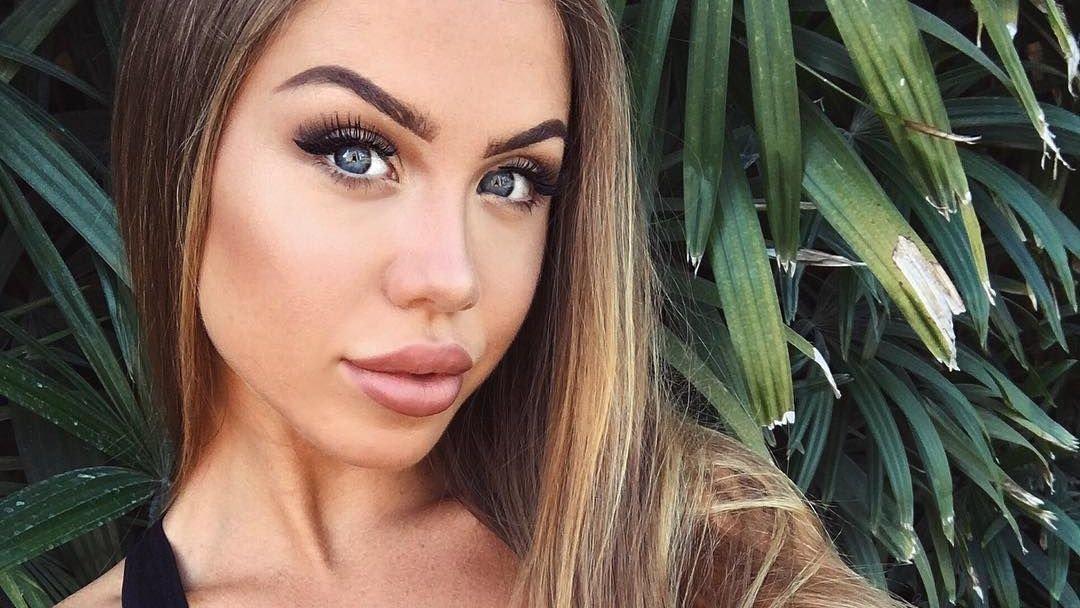 Laura Amy Bends Over A Table & Flashes Cleavage In Latest Bikini Selfie
Laura Amy wished fans a "happy Friday" with an enticing bikini selfie wherein her generous cleavage was front and center. The Australian model slipped into a revealing orange bathing suit that largely failed to conceal her voluptuous assets, giving her audience a good look at her perky chest as she bent over a coffee table to snap the pic.
The babe was all glammed-up for the shot and rocked voluminous eyelashes courtesy of The Beauty Factory by Jess. While Laura made her caption all about her glam look and tagged the Instagram account of her lash technician, fans seemed more preoccupied with admiring the buxom beauty's tempting curves.
Scroll through to see Laura's eye-popping selfie!
Article continues below advertisement
Slaying The Bikini Look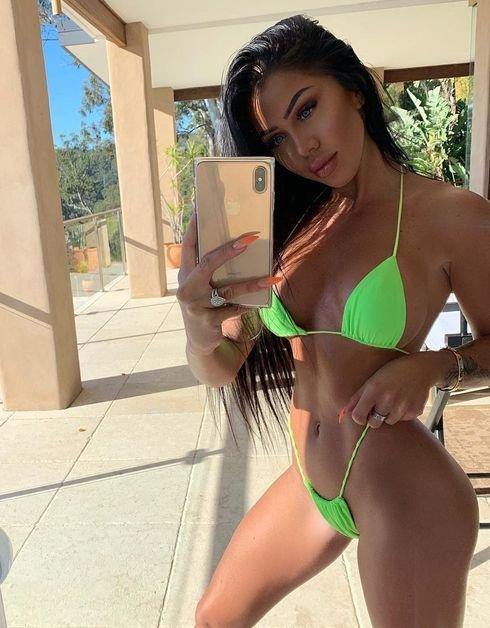 Laura looked beach-ready in a sexy ruched number that exposed the entirety of her cleavage. It had teeny cups that were spaced wide apart and bared a substantial amount of sideboob. Thin spaghetti straps crisscrossed over her décolletage, further concentrating attention on her ample bust.
While her bottoms were not visible due to the angle of the shot, fans could notice the saucy design left her hip and thighs in full view of the camera.
Laura's tiny bikini came with a matching headscarf. The chic color brought out her bronzed tan and made her gorgeous blues eyes pop.
Keep going for the sizzling pic!
She Rocked A Stylish Wig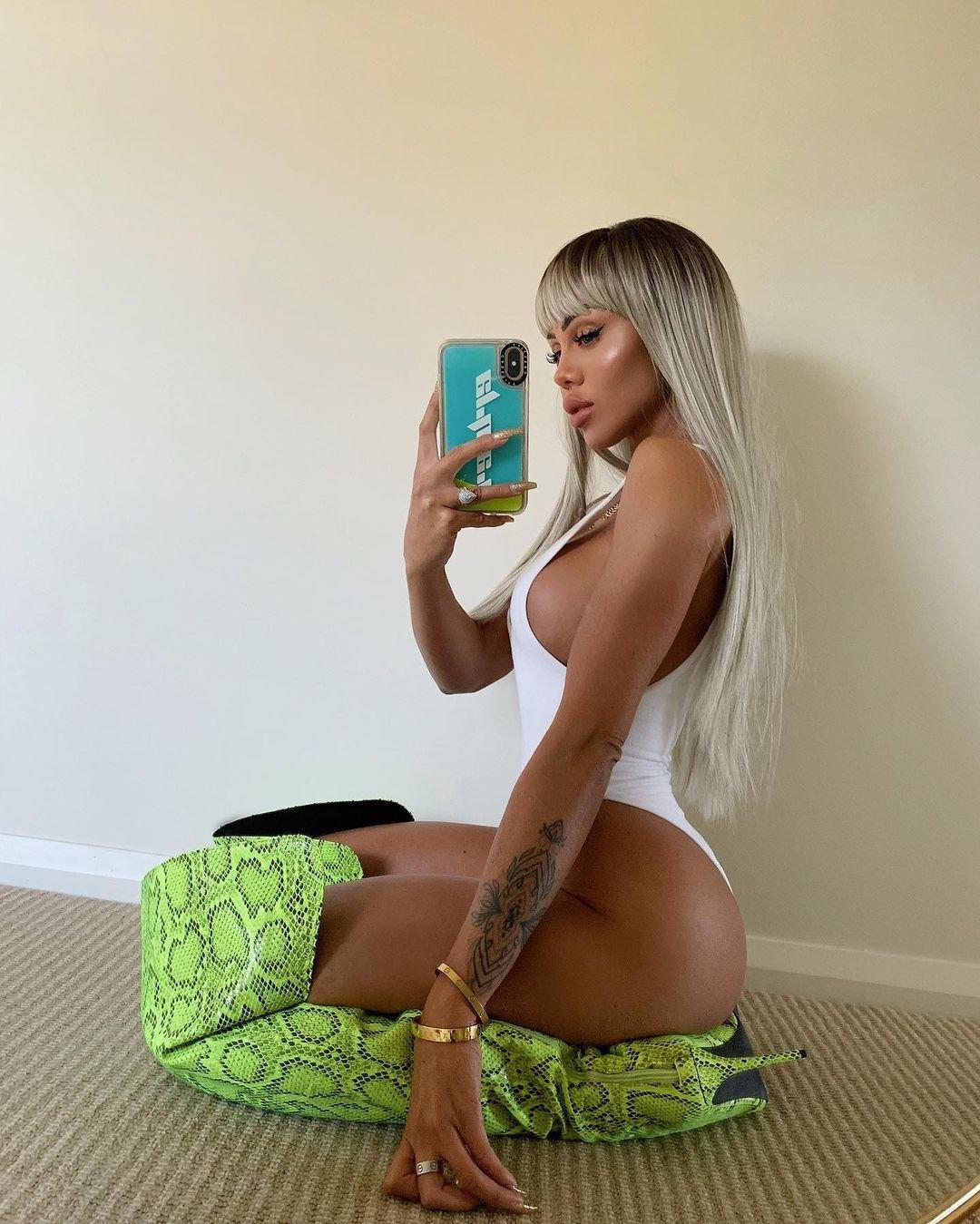 The brunette beauty traded in her raven tresses for a platinum-blond wig that beautifully complemented her skin stone. Instead of her natural waist-long mane, she rocked a long bob. Her hair cascaded from underneath the headscarf in sleek strands that framed her face and accentuated her striking features. It brushed over her shoulders, falling into her cleavage and grazing her bosom.
Laura further accessorized with a pair of statement rings that sparkled on her phone-holding hand. She also wore her customary gold bangle bracelet, which has become a staple of the model's style.
Check out the hot look below!
Article continues below advertisement
Laura Loves A Floor Pose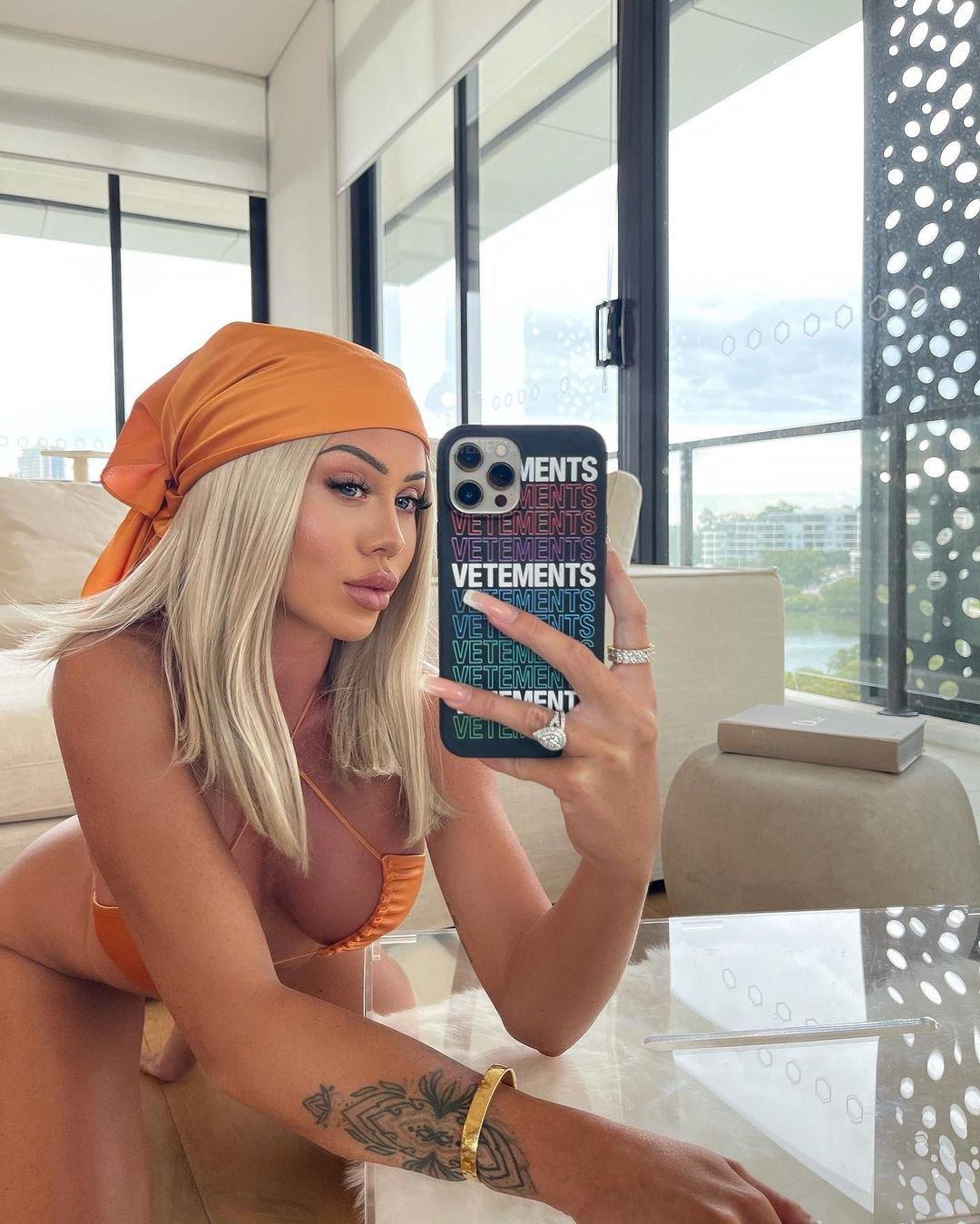 The Aussie bombshell posed on the floor for the steamy update. She appeared to be in her living room and leaned her elbow on a glass coffee table while spreading her knees open. Behind her was a cream couch set. The room featured massive windows on at least two sides, which let in plenty of natural light.
Laura stretched her arm on the tabletop, showing off her tattoo. She peered into to screen as she clicked the selfie and slightly pursed her pouty lips.
Followers were all over the sultry share, rewarding the post with more than 4,680 likes and about 160 comments in the first three hours.
"You are Absolutely Gorgeous," one fan complimented the 28-year-old.
"Wild and sexy," a second Instagrammer described the smoking-hot look.
"Magnificent eyes and very pretty," gushed a third user.
Her Favorite Bikini?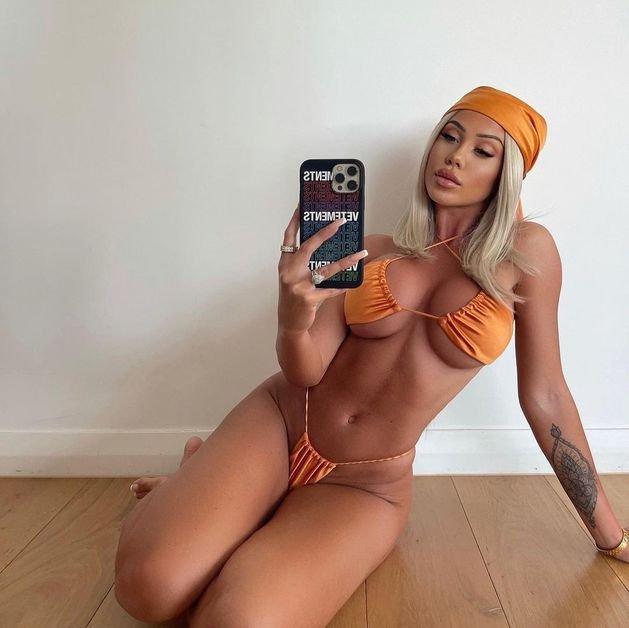 Laura loved the look so much that she shared multiple selfies of the orange bikini. In one post uploaded on March 9, the stunner gave followers a frontal view of the scanty swimsuit while sitting on her hip on the floor.
In another snap added to her page on March 8, Laura flaunted her tight abs as she posed much in the same way but from the opposite angle. The babe arched her back and slightly opened her thighs, emphasizing the swell of her hip.
Her previous posts revealed the bathing suit was from Oh Polly Swim, for which Laura is brand ambassador.
In the pics, fans could see clearly that the string bikini struggled to contain her chest, causing her curves to spill out of the bottom of the top. Its cups were of a unique shape that resembled a half-moon. It also had microscopic bottoms that only covered the bare minimum.