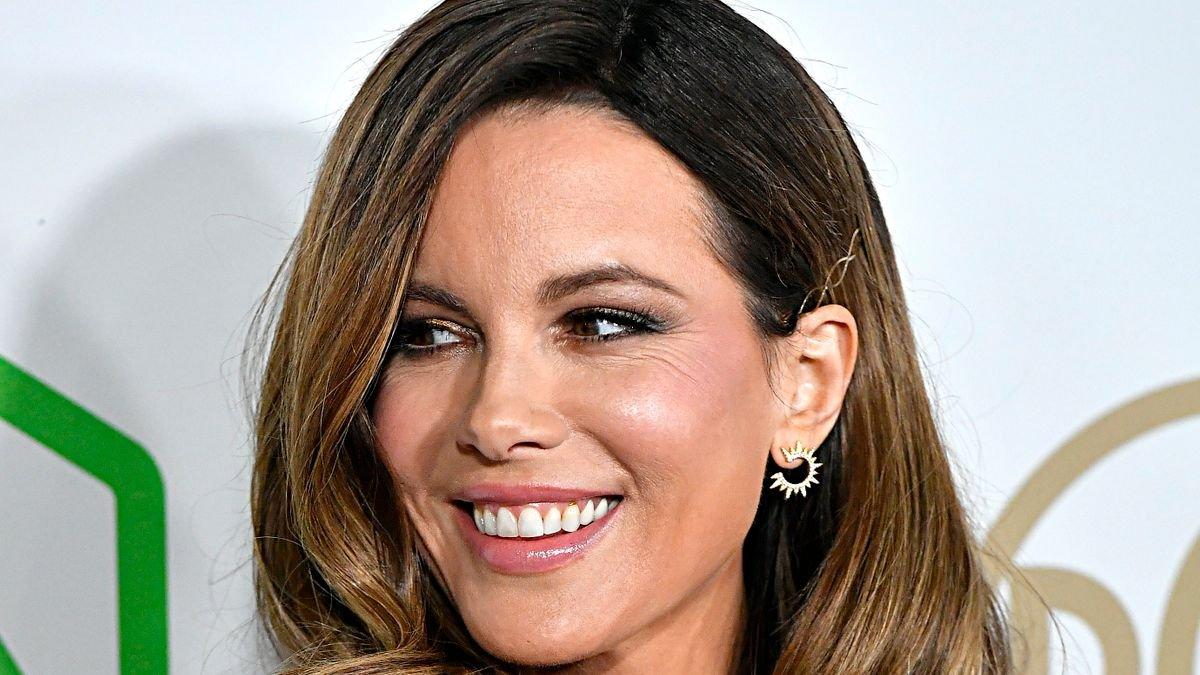 Kate Beckinsale Gets Steamy In A Sexy Bathtub Snap On Instagram
British actress Kate Beckinsale often uses her Instagram account as a way to show off her personality and charm her fans, and her latest post was no different.
In the steamy snap — literally — she was immersed in a bathtub, enjoying a soak and relaxing. The space she was in was minimalist and decorated in a neutral color palette. A white shelf nearby held several folded white towels, and semi-sheer pale gray curtains in the background provided the only other decor in the space.
Article continues below advertisement
Fit & Flawless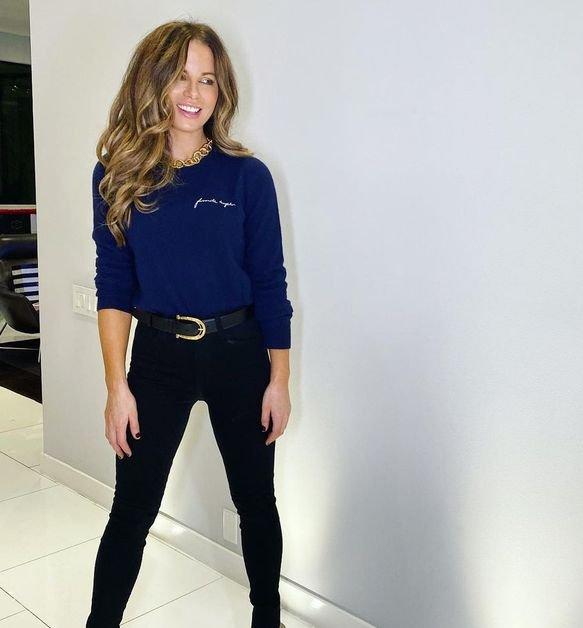 Kate was immersed in the water, and it appeared that the only thing she wore was a fluffy white headband with an oversized bow positioned just off-center. Her face was slightly flushed as her eye makeup appeared to have gotten a bit smudged in the steam, giving her an alluring look.
She rested one arm on the side of the tub, her flawless skin damp and glistening, with her fingertips remaining in the water. She placed her chin atop her wrist, looking relaxed in the stunning shot.
A Steamy Snap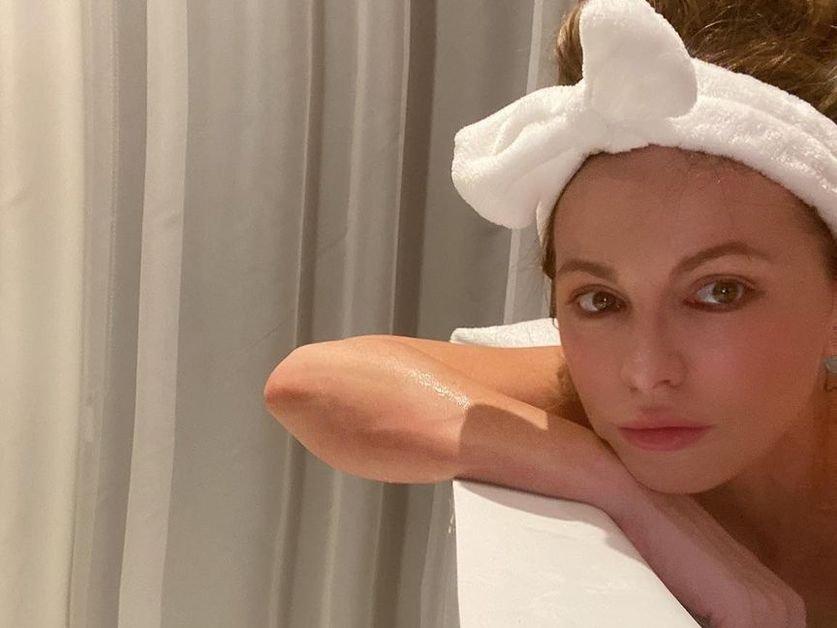 Kate's brunette locks were pulled up in a messy bun atop her head. Though the photo was cropped so that nothing NSFW was visible in the image, her fans were racing to hit the like button. Within just eight hours, the post racked up over 102,3000 likes.
She paired the sultry image with a simple caption in which she referenced her "little friend." Fans who looked closely at the neutral backdrop could see a white cat nestled atop one of the towels on the shelf, seemingly joining Kate for her evening relaxation.
Article continues below advertisement
Brunette Beauty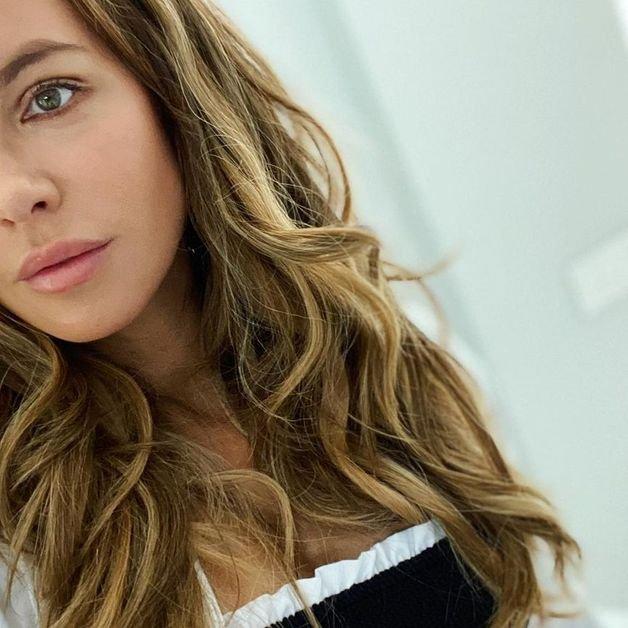 The cat has been a frequent co-star in Kate's Instagram posts, allowing the British beauty to show off her sense of humor while also entertaining her followers with the adorable creature. From home workout routines to time in the kitchen, Kate never seems to be far from her feline friend.
Kate's audience loved the bathtub share, and the post received 1,260 comments from her followers.
"Sneaky little bub in the corner," one fan wrote.
"You look like the most beautiful love poem ever written!" another chimed in, followed by a heart emoji, struck by Kate's beauty.
A Whale Of A Time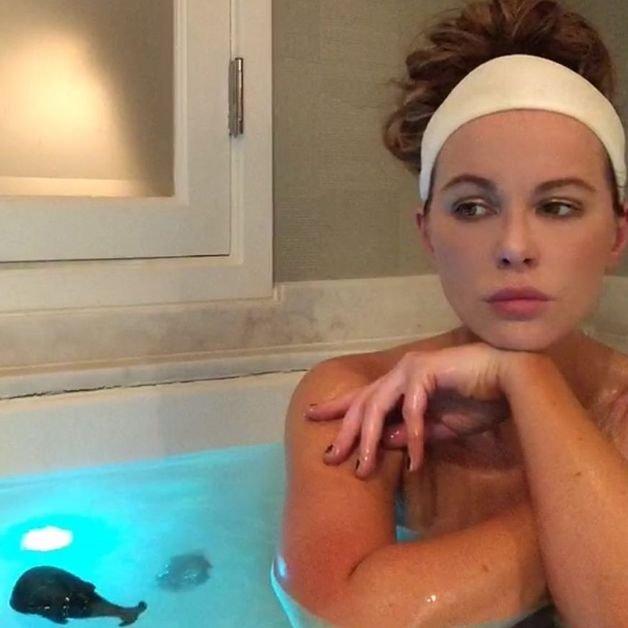 "Morning Kate you look perfect as always," a third fan commented.
While it may be tough to imagine Kate as anything but the bombshell she currently is, it appears that she didn't always feel like a glamorous starlet. As The Inquisitr reported, Kate has mentioned previously that she didn't really feel attractive until she was nearly 30 — at age 29, to be precise.
Her latest share wasn't the first picture that Kate has ever taken while lounging in the tub, and her fans are likely eagerly awaiting more steamy snaps that showcase her beauty.