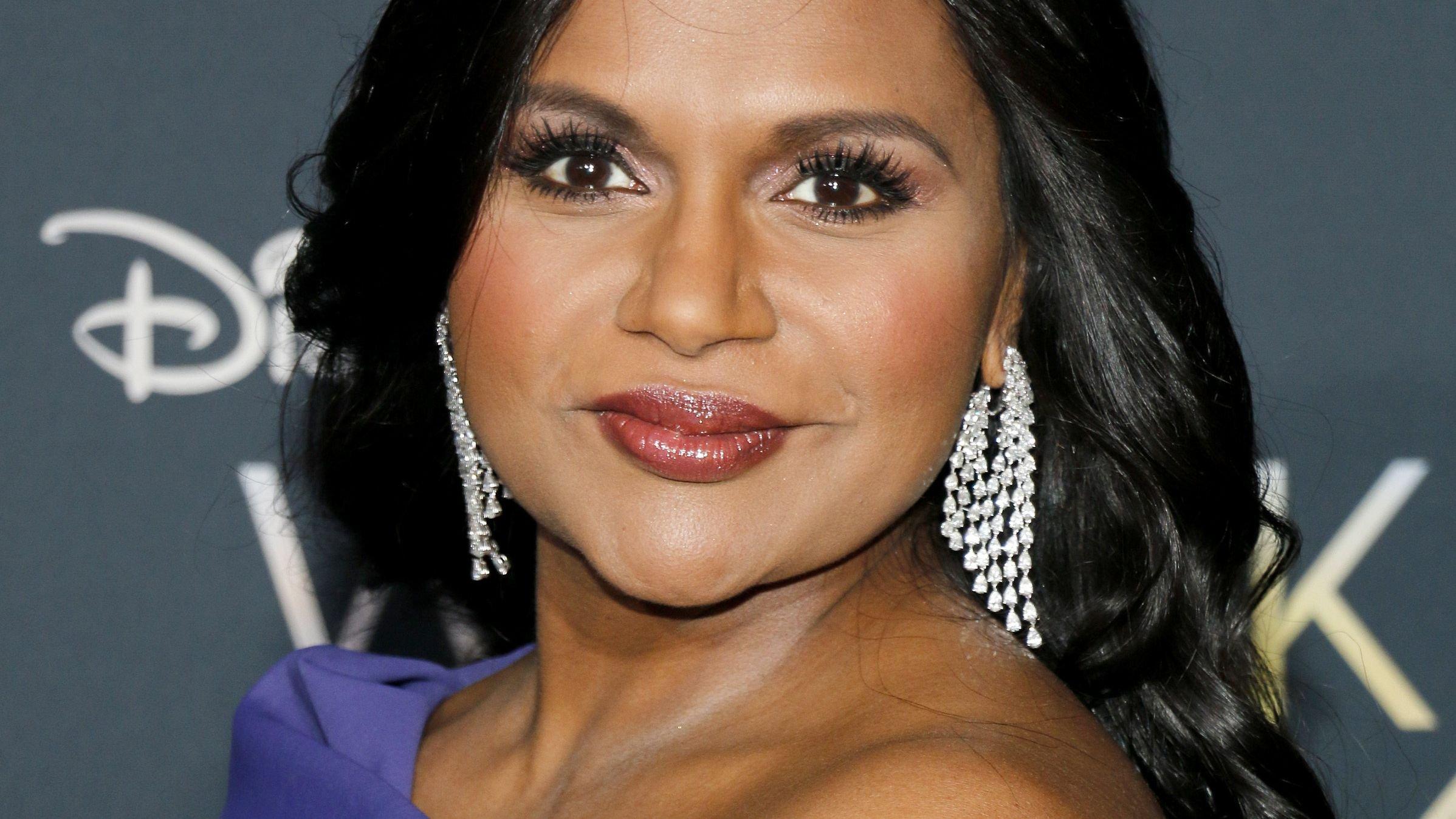 Mindy Kaling Had The Best Response To 'The Office' Throwback Photo
Mindy Kaling is reacting to an old photo from The Officesitcom she once starred in, as she graces the couches of The Kelly Clarkson Show. Last week, the actress and producer rocked up to singer Kelly's talk show while in a peachy floral dress and yellow high heels, showing off her 2022 weight loss results and making sure that conversation stuck around everyone's favorite sitcom. On November 17, The Mindy Project star was, on set, faced with an old photo of The Office cast members, and she had quite the reaction.
Article continues below advertisement
'I Mean This Is So Sweet'
Looking like a total doll as she showed off her legs, Mindy discussed the photo with American Idol face Kelly. "The first two seasons of the office....whenever it aired," Mindy said, "it was so sweet." Of course, the throwback image showed the star with her costars.
She then revealed that when episodes would air, the cast would head over to each others' houses to watch. "You can tell by the snacks, that this isn't a fancy party," Kaling added, pointing towards the photo. Her reactions? Firstly: "Wow that was so fun," and secondly: "Steve Carrell is so hot! He doesn't get enough credit for being a babe!" she added.
Article continues below advertisement
Official Show Highlight Clip
The interview clip was posted on YouTube by The Kelly Clarkson Show, where the daytime talk series wrote: "How hot is Steve Carell?!" Mindy Kaling reacts to a cute throwback photo of her "The Office" castmates at an at-home watch party during the show's first season, and she and Kelly agree that Steve Carrell is an underrated babe. Tune in today for more fun with Mindy Kaling."
The Photo
Mindy has also shared the photo to her Instagram.
"Repost from @angelakinsey: "Here's a throw back for ya! My The Office viewing party that I hosted in 2005! (Please note my tv! Old tech alert!) We used to take turns hosting viewing parties at our houses to watch each week's new episode. We did this for years! They are some of my fondest memories of my time on The Office," she wrote.
The Office premiered in 2005 and ran for nine seasons, proving one of the most-loved sitcoms of all time.
Celebrities Love Her
The photo quickly caught a like from fellow former sitcom star Kelly Ripa. Joining her in a celebrity following on Mindy's Instagram are actress Priyanka Chopra, model Chrissy Teigen, rapper Chanel West Coast, plus actresses Halle Berry and Reese Witherspoon.