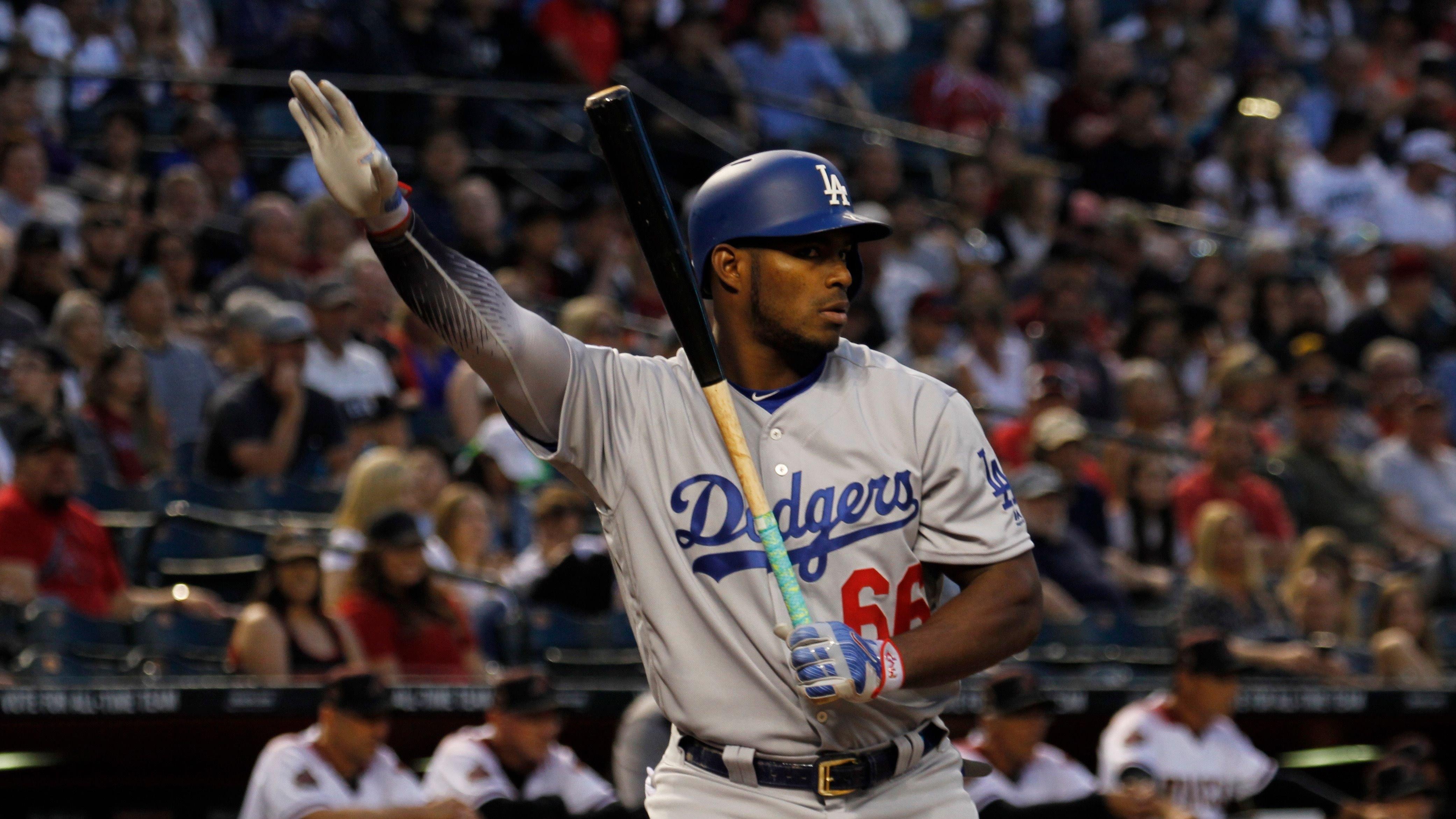 Ex-Dodgers Player Yasiel Puig Expected To Plead Guilty In Gambling Case
Not so long ago, Yasiel Puig was considered one of the best players in Major League Baseball. The volatile Los Angeles Dodgers star could rake baseballs like the best of them, yet his character flaws drove him out of the league less than a decade into his promising career.
The Cuban star bounced around the league after his seven-year tenure with the Dodgers, eventually arriving in Mexico and then moving to South Korea to pursue a new challenge in his career.
Article continues below advertisement
Puig Pleads Guilty
Now, Puig has made the headlines again, but not for baseball-related reasons. Instead, the former OF has made the rounds for pleading guilty to lying to federal agents about an illegal gambling ring run by minor leaguer Wayne Nix.
Yasiel apparently placed over 900 bets in a 90-day period using illegal gambling sites run by Nix and his contributors, a claim that he had originally denied in January.
Puig Lost A Lot Of Money
Notably, Puig didn't bet on baseball and wasn't an active MLB player when he submitted the wagers, so MLB doesn't have to investigate this incident unless a team attempts to sign him:
Puig acknowledged that over only a few months in 2019 he wracked up more than $280,000 in losses while wagering on tennis, football, and basketball games through a third party who worked for an illegal gambling operation run by Wayne Nix, a former minor league baseball player, reported US News.
-
Article continues below advertisement
He Was Rushed, Claims His Agent
Also, Puig's agent Lisette Carnet believes her client was rushed into giving a statement and is now being judged by misleading headlines and fake news:
"The government's indictment arises out of a single interview he gave back in January via Zoom, Carnet said, per AP. "He came to the interview feeling rushed, unprepared, without criminal counsel with him, and also lacked his own interpreter. Given his history growing up in authoritarian Cuba, government interviews are triggering and only worsen his ADHD symptoms and other mental health struggles, for which he is in treatment. He would have benefited from this care at the time of the interview."
-
Puig Wasn't A Target
Carnet also wanted to clarify that Puig wasn't a target of this federal investigation. Also, he didn't bet on baseball, wasn't a part of the illegal gambling ring, nor was he even charged with illegal gambling.
However, the former Dodgers star is still looking at a fine of no less than $55,000 and up to five years in federal prison. So much for an MLB comeback.