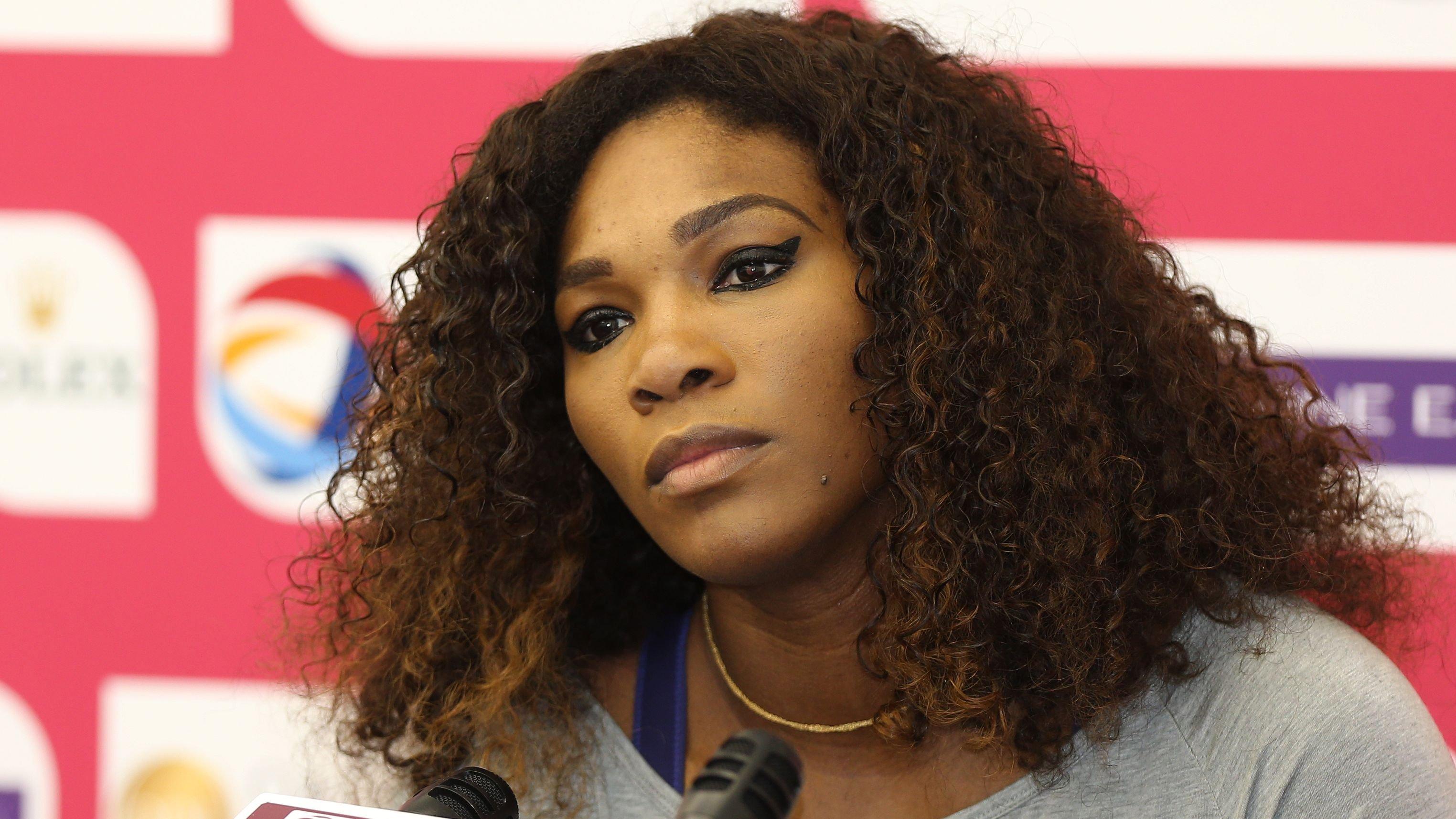 Serena Williams Once Issued A Stern Warning To Ilie Nastase Over His Comment About Her Unborn Child
You don't mess with a baby mama, especially if it's Serena Williams. The multiple grand slam champion, 23 to be exact, once faced harshness from Ilie Nastase prior to the birth of her first child.
Article continues below advertisement
Tennis Legend Ilie Nastase Targeted Serena William's Unborn Child
It so happened that in 2017, around the time Williams was expecting her first child with Alexis Ohanian, Nastase passed an absolutely unnecessary remark about the baby.
"Let's see what colour it is. Chocolate with milk?"
-
Of course, his remark was about Williams' ethnicity and her husband's ethnicity. It's not expected from legends of the game to target anyone in such a harsh manner, but Serena Williams is walking proof of such harshness in the industry.
Moreover, he wasn't even the one who was being interviewed. It was Simona Halep answering a question about Serena Williams, and Nastase passed the comment in Romanian which was rather audible.
Previously, Nastase had accused Serena Williams of doping due to her physical build.
Serena Williams Responded With A Stern Warning
When anyone makes such a comment about another, especially an unborn child, there's bound to be a reaction from the to-be-parents. Even Williams had a reaction to the statement.
"Don't come for me and don't come for my baby. And then the drug rant! I'm tested all the time. I'm not putting poison in this body. If I can't beat you, I'm not going to cheat to win. End of story."
-
Article continues below advertisement
ITF Had Launched An Investigation Against Ilie Nastase
After the former no. 1 passed the comment, the International Tennis Federation launched an investigation against Nastase.
It released a statement about ITF's stand on Nastase's comment.
The ITF does not tolerate discriminatory and offensive language and behaviour of any kind. We are aware of alleged comments made by Romanian captain [then-captain] Ilie Nastase and have begun an immediate investigation so that we have the full facts of the situation before taking further and appropriate action.
-
The ITF fined the former Romania Captain $10,000 and banned him from all ITC events till 2018 and could not act in an official capacity till 2020.
Ilie Nastase Issued An Apology To Serena Williams
The tennis legend, who earned the nickname 'Nasty', publicly apologized to her. He revealed that it was a spontaneous reaction upon learning about her pregnancy, and he was truly apologetic about it.
At the press conference I was asked what opinion I had about Serena being pregnant. I then found out for the first time (she was pregnant) and my reaction was spontaneous.
-
Serena Williams and Alexis Ohanian welcomed a beautiful baby girl in 2017.