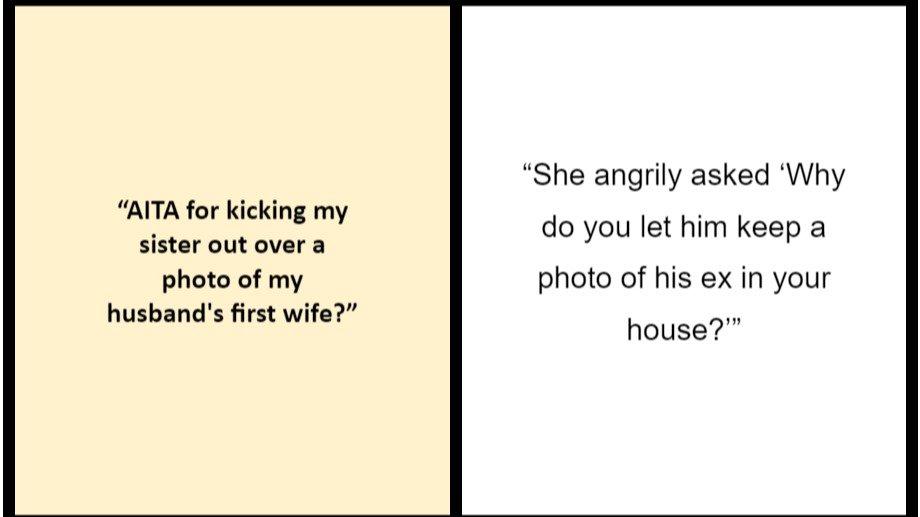 Redditor Kicks Sister Out For Disapproving Of Her Choice To Keep Her Husband's First Wife's Picture Up
Life is filled with unexpected twists and turns, including tragedy. So when we find someone to soothe the pain, it's best to hold on tight to them. In cases where people lose their loved ones to death, it's always hard to find love again, but often they do.
The new partner's reaction to the dead lover influences the success or failure of that relationship. People have different opinions on moving on and starting a new chapter with another person.
A Reddit post on the famous "Am I The A-Hole" community sparked a debate on one such situation. Read the story below and decide if the Original Poster (OP) is a jerk for her actions.
Article continues below advertisement
Snooping, Finding Ex's Photos, And Fighting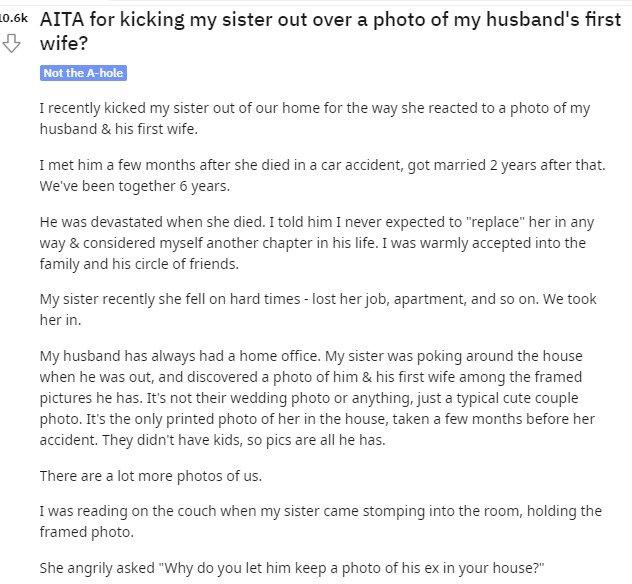 Who Is An Ex?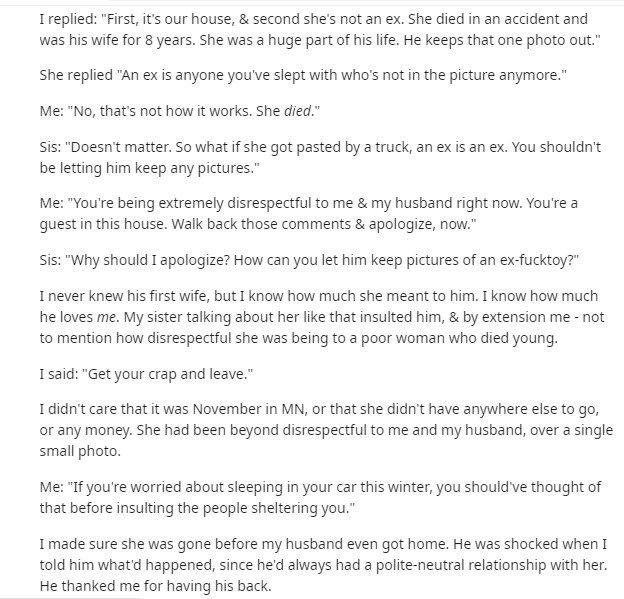 Article continues below advertisement
Family Members Call To Beg On The Sister's Behalf
Here's Why She Thinks She Was A Jerk
The OP accommodated her husband's need to preserve his dead first wife's memory in a framed picture in his home office. Her sister (who was squatting in their house due to hard financial times) challenged his decision because she regarded the dead woman as an ex.
We all know how cliché hating the ex is, so this is assuming the sister falls in that category.
The Redditor explained that she was okay with one picture of the ex in a sea of other photos of the current couple. They were in their sixth year of marriage after two years of dating.
OP and her sister got into a heated exchange leading to the latter insulting the dead woman. Thus, OP sent her out of their house.
She considered herself the A-hole because it was November in Minnesota, meaning Winter was afoot. Upon returning home, OP shared the incident with her husband, who thanked her for having his back. She also thinks her sister ruined their relationship.
Article continues below advertisement
The Dead First Wife Would Be Smiling Down From Heaven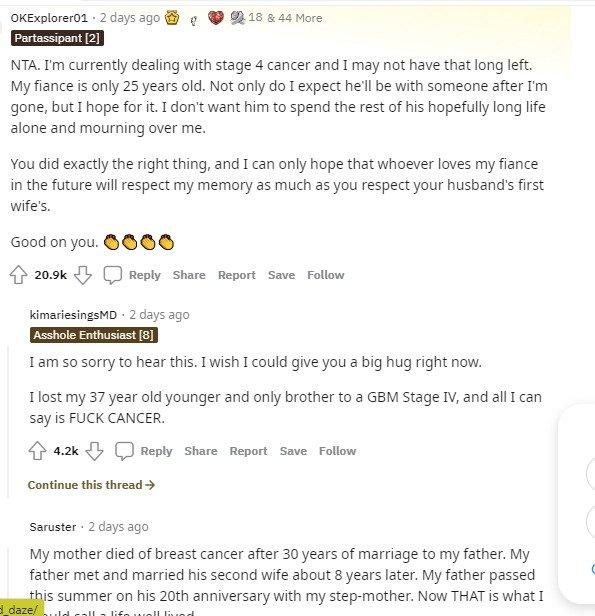 Family Members Beg OP To Forgive Her Sister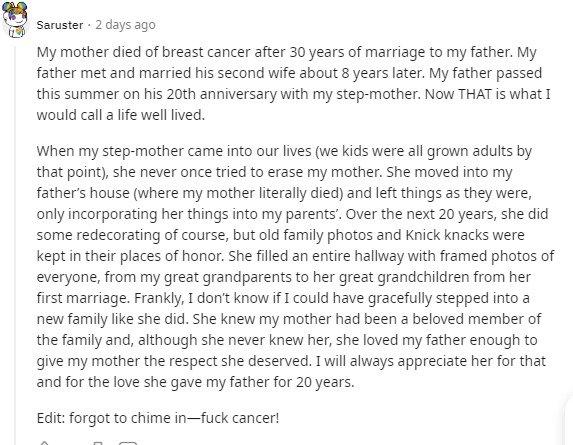 It's A Consensus - 'Not The A-Hole'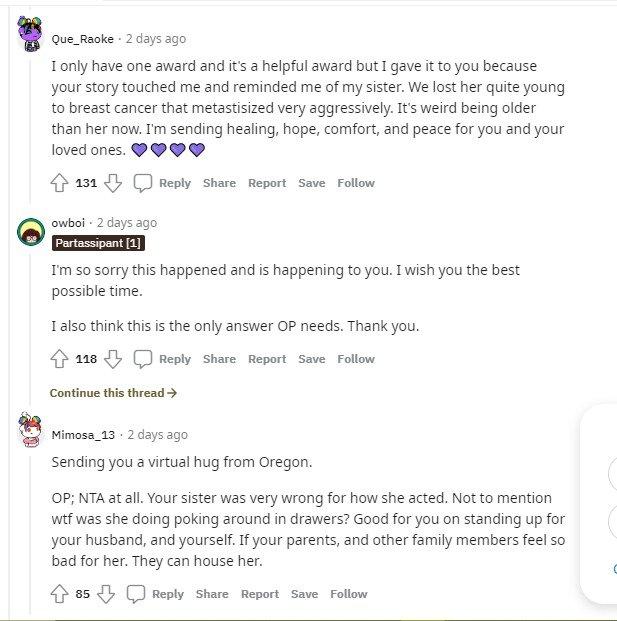 Several Redditors shared encouraging words for the OP as they recounted similar experiences. Most of them dealt with losing a loved one to cancer and said the OP did the right thing by sticking by her husband.
They also suggested the family take the sister in if they felt bad for her. As far as we could see, all votes chose Not The A-Hole, but there's a slight reservation on my end.
There was no reason for the OP to tell the husband the in-depth details of what the sister said, as it'll only cause animosity between them going forward. While the sister's approach was wrong (no one should insult the dead, especially when they don't know them), she was right to feel weird.
As the OP said, it's been eight years since the accident, and that's enough time for the husband to keep the dead wife's picture in an album or any place apart from his office table.
It's almost like there are two wives in that marriage, and the OP got comfortable being number two, anyway; to each their own. If this system works for them, there's no reason to change it now.