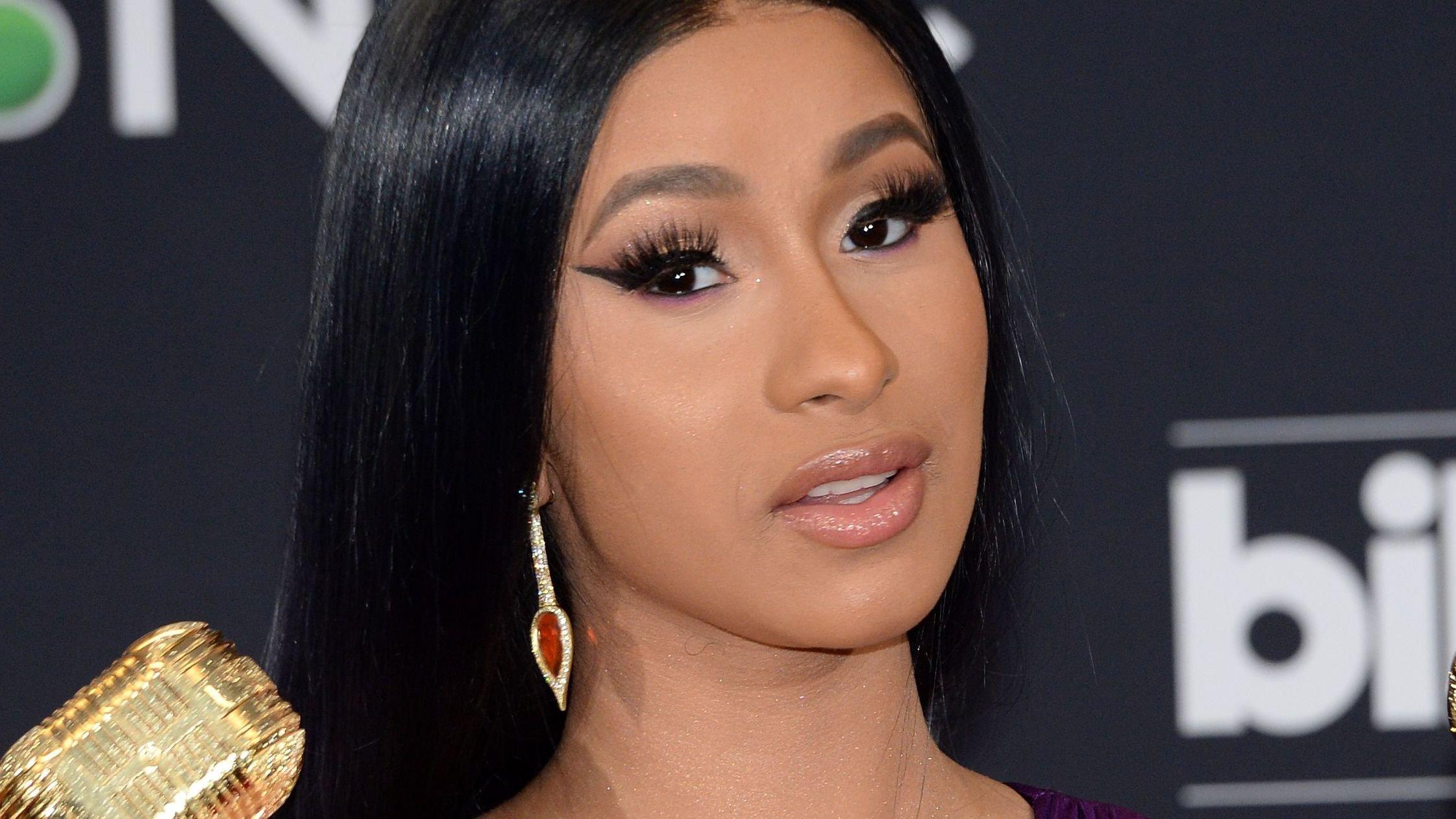 Cardi B Stuns In Sexy Bedazzled Corset
Cardi B is looking flawless as she teases her Instagram followers with a jaw-dropping new photo. The hard-hitting rapper and Hustlers actress updated her account two days ago, gaining an easy 2 million+ likes as she posed in a figure-hugging corset that more than flaunted her assets. Cardi was looking her usual glamorous self as she also drew attention to her tiny waist - "Give me something," the WAP star told her followers in a short caption.
Article continues below advertisement
'Give Me Something'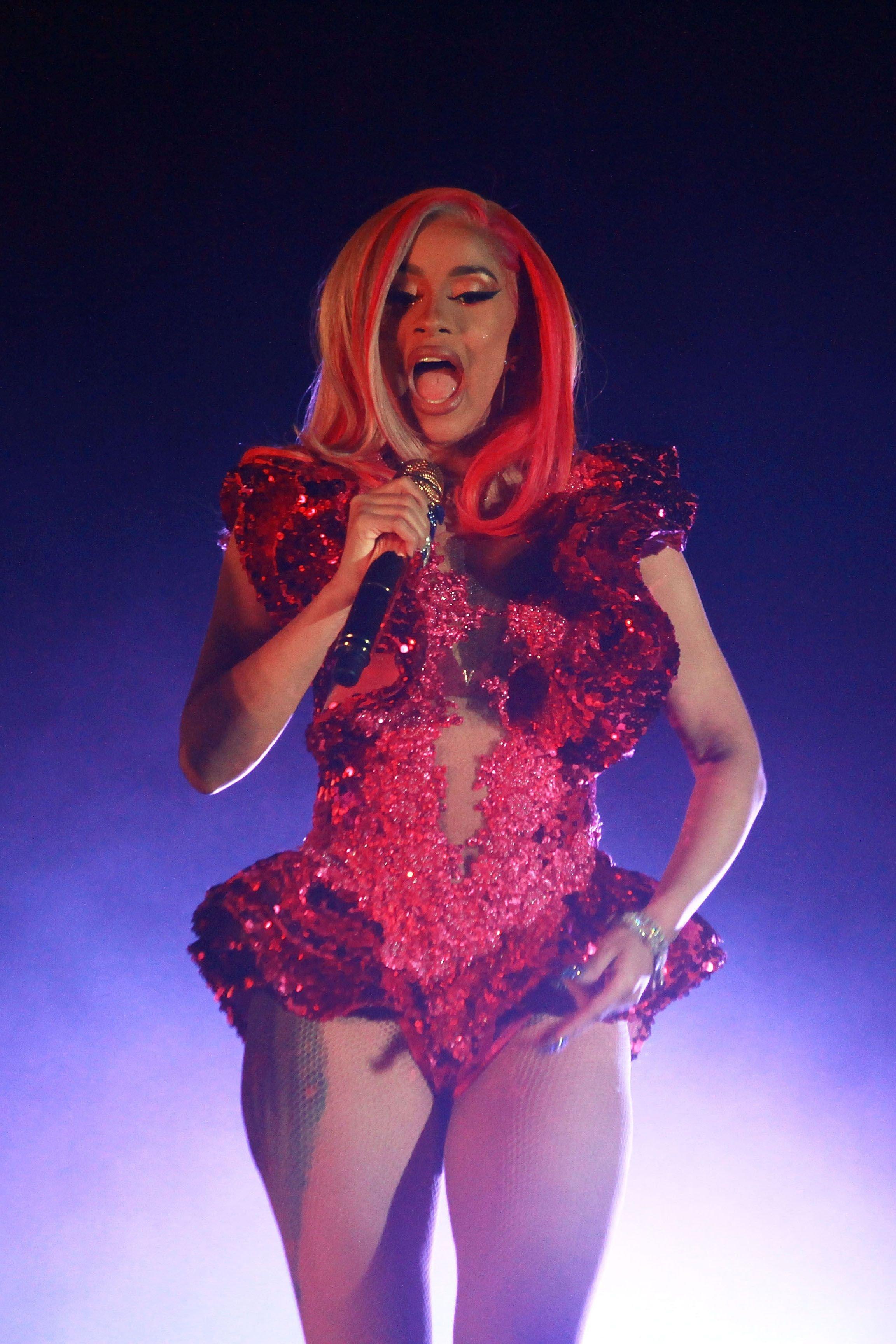 Posing confidently against a black backdrop, Cardi sent fans a devilish smile as she modeled a plunging and structured corset in silver. All bejeweled, the one-piece was adorned with shell-like detailing around the bust and hem, with a pair of tiny briefs also visible.
The mom of two added in a sheer green robe with a negligee feel - the nightwear also boasted possibly faux fur sleeve detailings and matched Cardi's green thigh tattoo. The rapper added in a massive choker necklace, plus matching earrings, also rocking a heavy and full face of makeup.
Bringing You Reeboks In 2022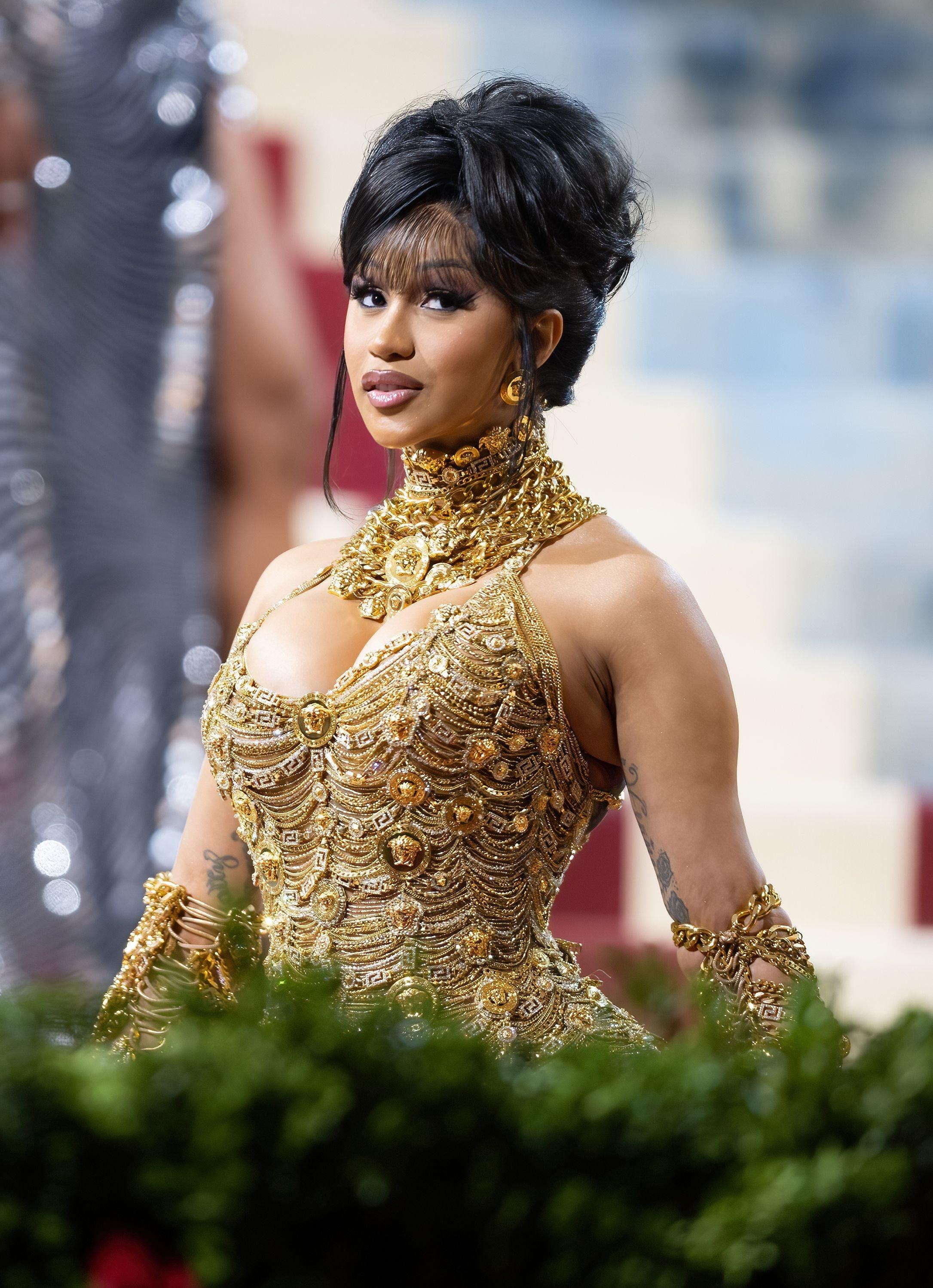 While one side of Cardi comes with enough glam to match rival Nicki Minaj, another is sporty and making money from it. The Grammy winner has a long-term partnership with sportswear giant Reebok, and she's just dropped a new collection with them.
"The all-new Reebok x @iamcardib collection is here. Bring larger-than-life energy and attitude to your everyday life," the brand recently wrote on Instagram.
"I can go to sleep with the No. 1 record, but I'm going to sleep and thinking, 'I need my other album to go No. 1.' My sneaker sold out so fast; I need my next sneaker to sell out. I always wonder if I'm going to be satisfied," Cardi told Footwear News in 2020.
Article continues below advertisement
Making It Big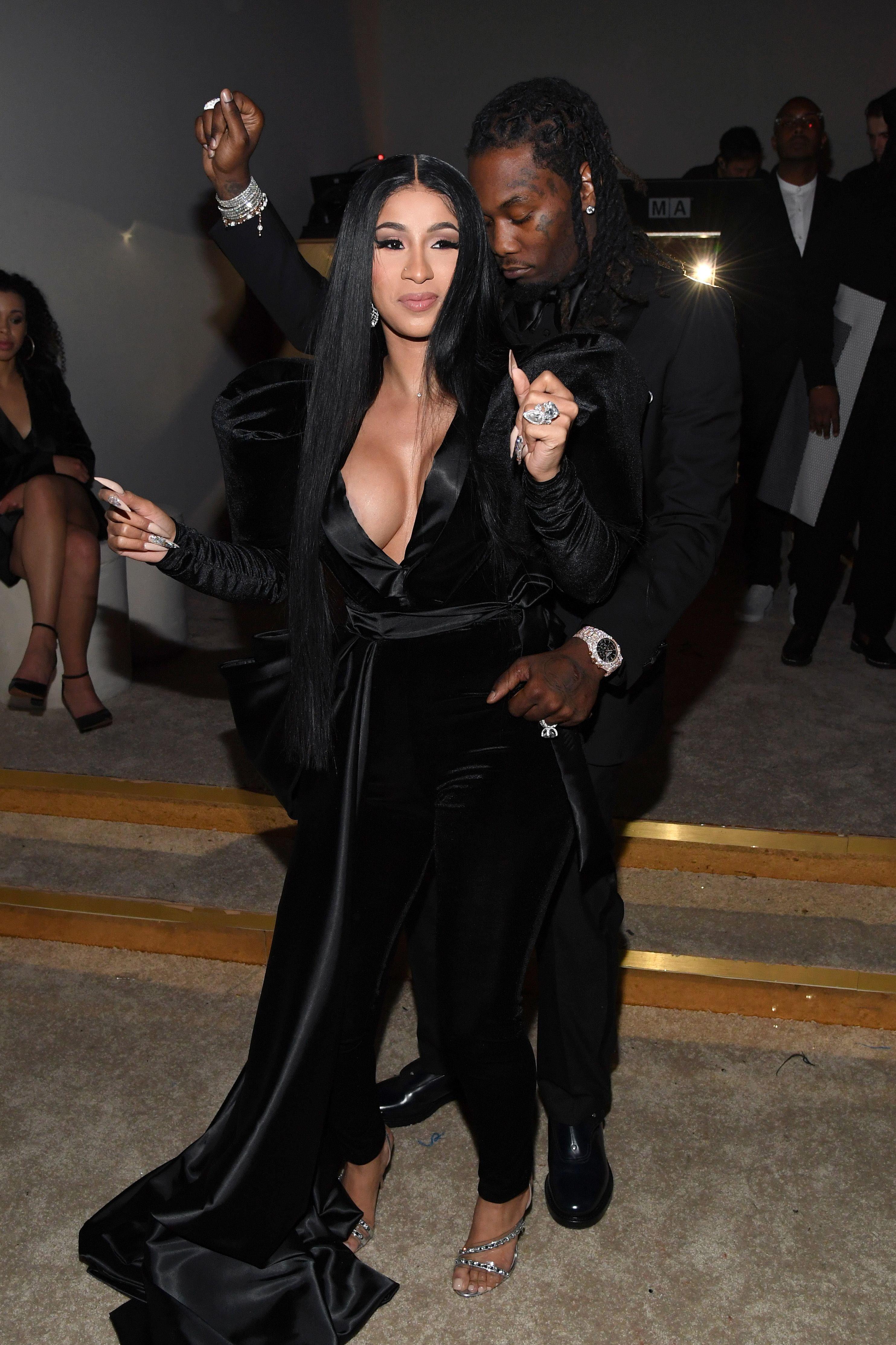 Cardi has proven an open book through her lyrics, ones that have regularly reminded fans that she came from nothing. The star went from "making tuna sandwiches" to "making the news," per her own words. Cardi is also known for her provocative edge - her Instagram bio alerts fans to her Grammy wins via a rather NSFW wording choice.
Using Her Platform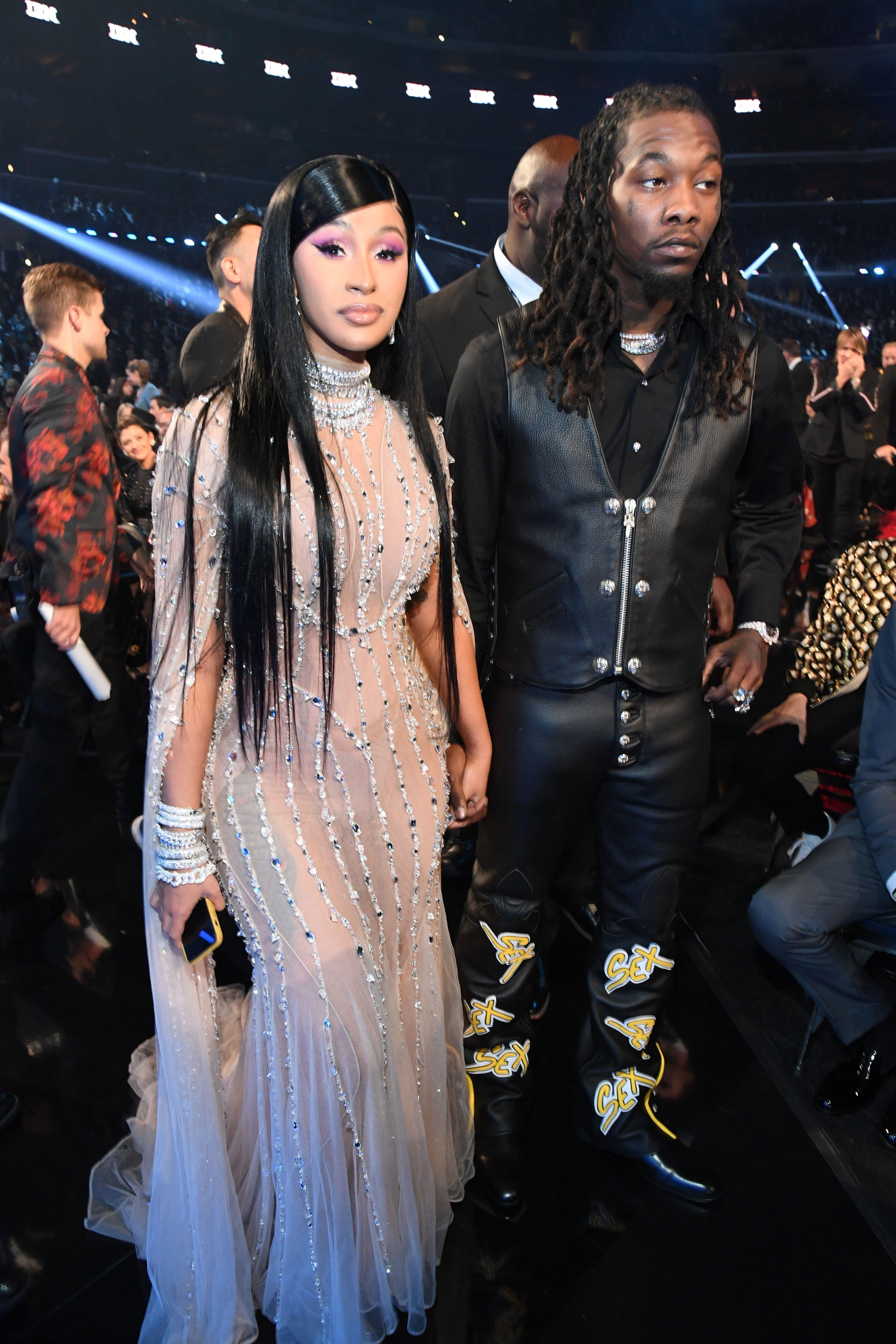 The former stripper made it big via her infectious personality to begin with. "I don't really put a lot of political things in my music, but I used the f*ck out of my platform," she told Essence. Cardi is followed by 142 million on Instagram.