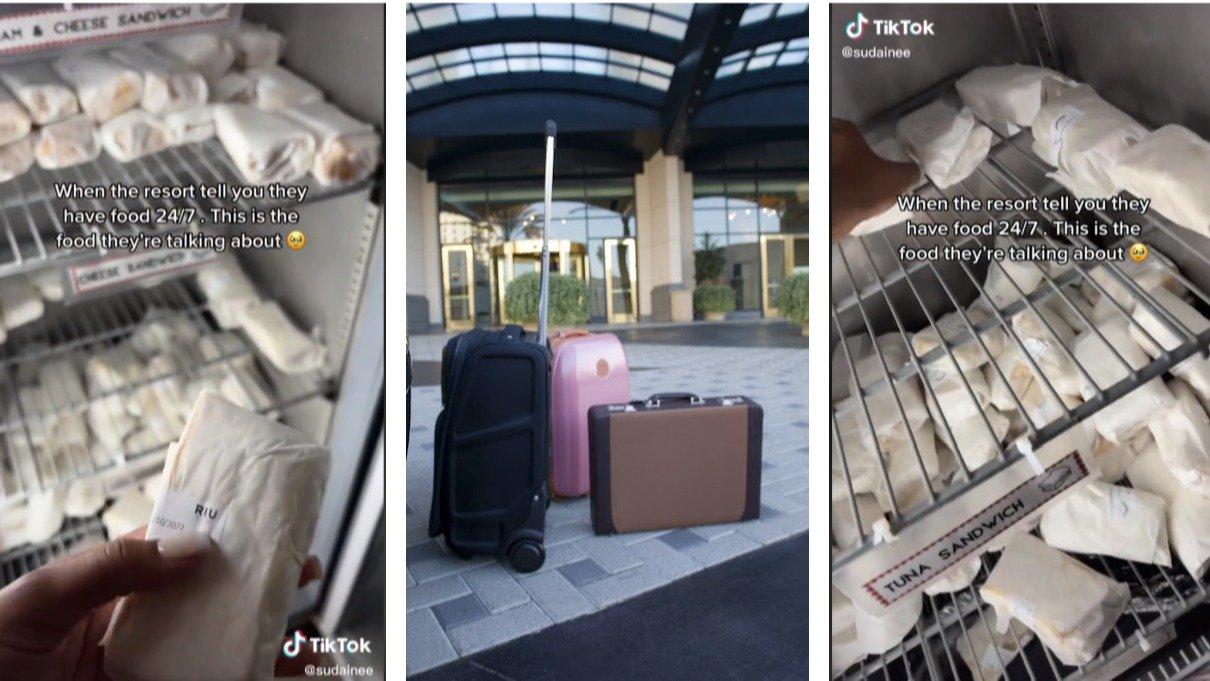 'I Couldn't Believe My Eyes': Guest Is Flabbergasted With The Type Of '24/7 Food' The Hotel Is Offering
Client satisfaction should be the objective of businesses, but getting services that do not measure up to the way it was advertised online is gradually rising. An unsatisfied client who has fallen victim to the "What I Ordered Versus What I Got" dilemma has shared her experience via TikTok.
The TikTok user with the profile handle @Sudainee revealed that she booked a hotel online for a trip, but it didn't match up to what was advertised.
Article continues below advertisement
Shares Her Experience Of Not Getting Standard Services
A TikTok user, @Sudainee, has shared her dissatisfaction with a hotel she booked online during a trip to Riu Reggae Resort in Jamaica.
The video had written on it: "When the resort tells you they have food 24/7, this is the food they are talking about," while the caption read, "I couldn't believe my eyes.'' The video with over 716,000 views shows the resort's acclaimed 24/7 standard food to be pre-packaged sandwiches.
The client who anticipated healthy hot food was perplexed after opening the fridge where only sandwiches were stocked. This prompted her to document her experience so as to create awareness of it.
Some Users Have Shown Dismay At Riu Resort's Food Offering
Following the video made, some TikTok netizens have shown disappointment by making a particular comment that she is never staying at Riu again.
Another user has revealed the list of expectations before he books a resort online. The user wrote, "Nah, if the resort doesn't have a late-night snack bar that has burgers, [hot]dogs, and fries, I ain't booking."
Article continues below advertisement
Other Users Argued In Favor Of The Hotel's Food Offering
Just like the saying, one man's meat is another's poison. While some TikTok users were displeased at the food offered by the resort, several users thought differently that @Sudainee got a good treat. More so, they would also want the same treatment during their trips.
A commenter wrote, "I actually would love that, lol" while another user thinks the food offer is better than getting nothing.
Former Riu Clients Defends The Resort
Amidst the service dissatisfaction claim of the Riu client, some TikTok users have shared positive experiences they had with the Riu Resort.
"I went to Riu Bahamas and it was not like this, they cooked whenever we wanted them to and served us drinks when we want," a Tiktok user defended the Riu's Resort.
Further comment defending the Riu Resort wrote, "Wow, I have never had that experience. I ate all my food fresh at the restaurant in Riu in Cabo Mexico."