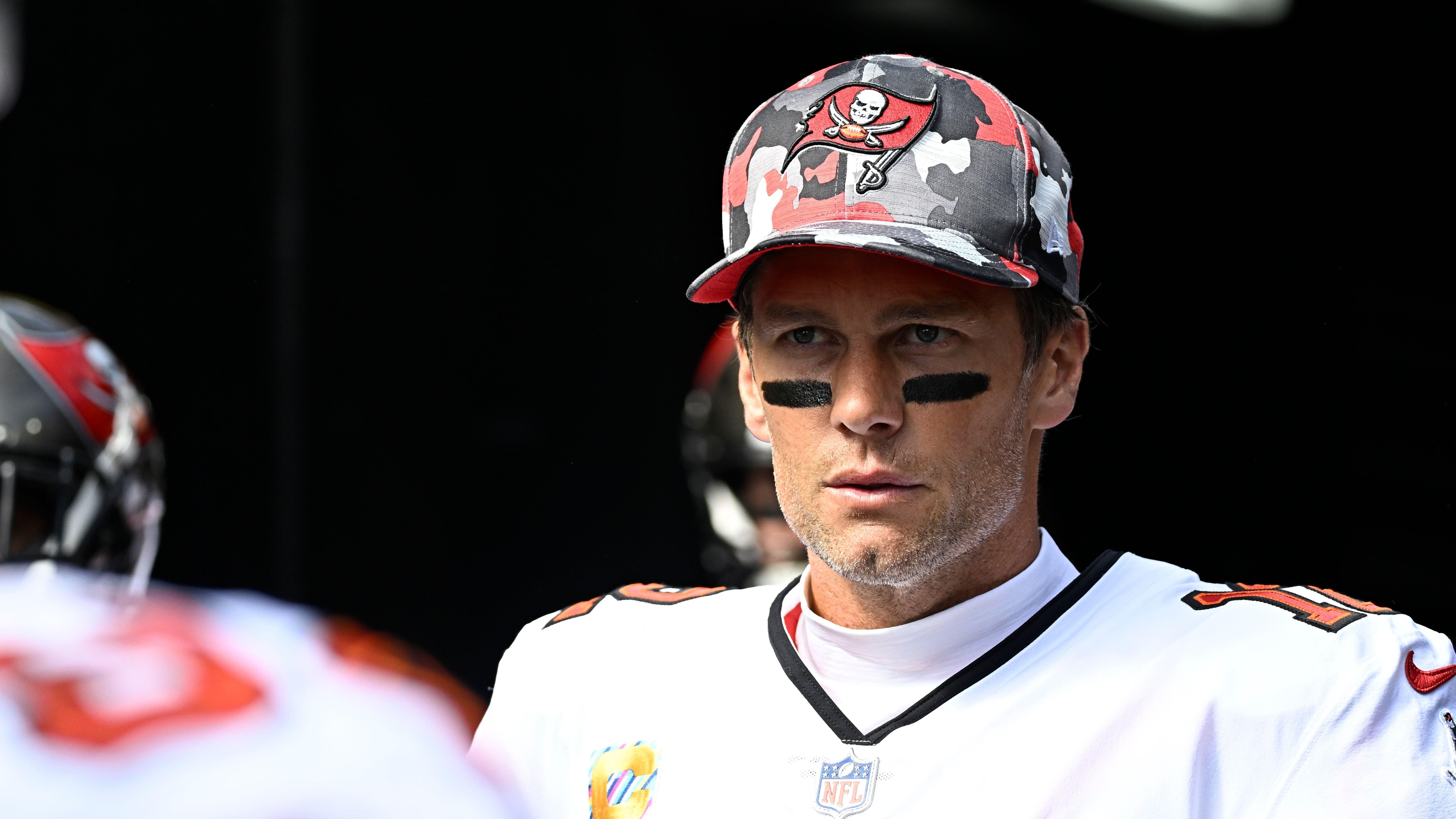 Tom Brady Backpedals After Comparing NFL Season To Military Deployment
For two decades, Tom Brady's relentless discipline and work ethic helped him set the standard for a successful quarterback.
Brady has won seven Super Bowl rings and owns nearly every single passing-related accolade in the National Football League. And while talent and the 'it' factor have plenty to do with that, you may also credit health and durability.
Article continues below advertisement
Brady Compares His NFL Career To Military Deployment
Brady takes pride in his discipline, workout routines, and eating habits. It's been that way for decades now, and it's pretty evident that it's been a successful formula throughout all these years.
Notably, Tom Terrific himself also believes it takes a strong commitment to pull that off, going as far as to compare the NFL season with military deployment:
I almost look at like a football season like you're going away on deployment in the military, and it's like, man, here I go again, the 45-year-old said on the Let's Go! Podcast.
-
He Had To Apologize
Needless to say, those comments rubbed some people the wrong way. Brady addressed the media ahead of his team's Sunday game to clarify and apologize for his poor choice of words:
Earlier this week, I made a statement about playing football and the military and it was a very poor choice of words, Brady said. I wanted to express that — for any sentiments out there that people may have taken it in a certain way, so I apologize.
-
The legendary QB also said he has a "tremendous amount of gratitude for everyone who serves."
In the end, we play a game and the military is defending our country, Brady concluded.
-
Article continues below advertisement
It's Just His Competitive Nature
It's been a tough year for the Tampa Bay Buccaneers star. Besides his issues off the field with Gisele Bündchen and his marriage, he's been spotted calling his teammates out on the sidelines during games.
Again, he claims that's just how he can cope with his competitiveness:
Well I think the point is everyone should just be authentic to who they are, Brady explained. You know, some people approach it in different ways and it just has to work for them as part of your personality.
-
No Retirement In Sight
Brady claimed to have unfinished business when he came back from retirement for yet another season. And while some speculated this would be his final year, he recently shut down those rumors.
So, it seems like Brady is more than willing to make those major commitments and sacrifices for years to come. Hopefully, it'll pay off with another ring.