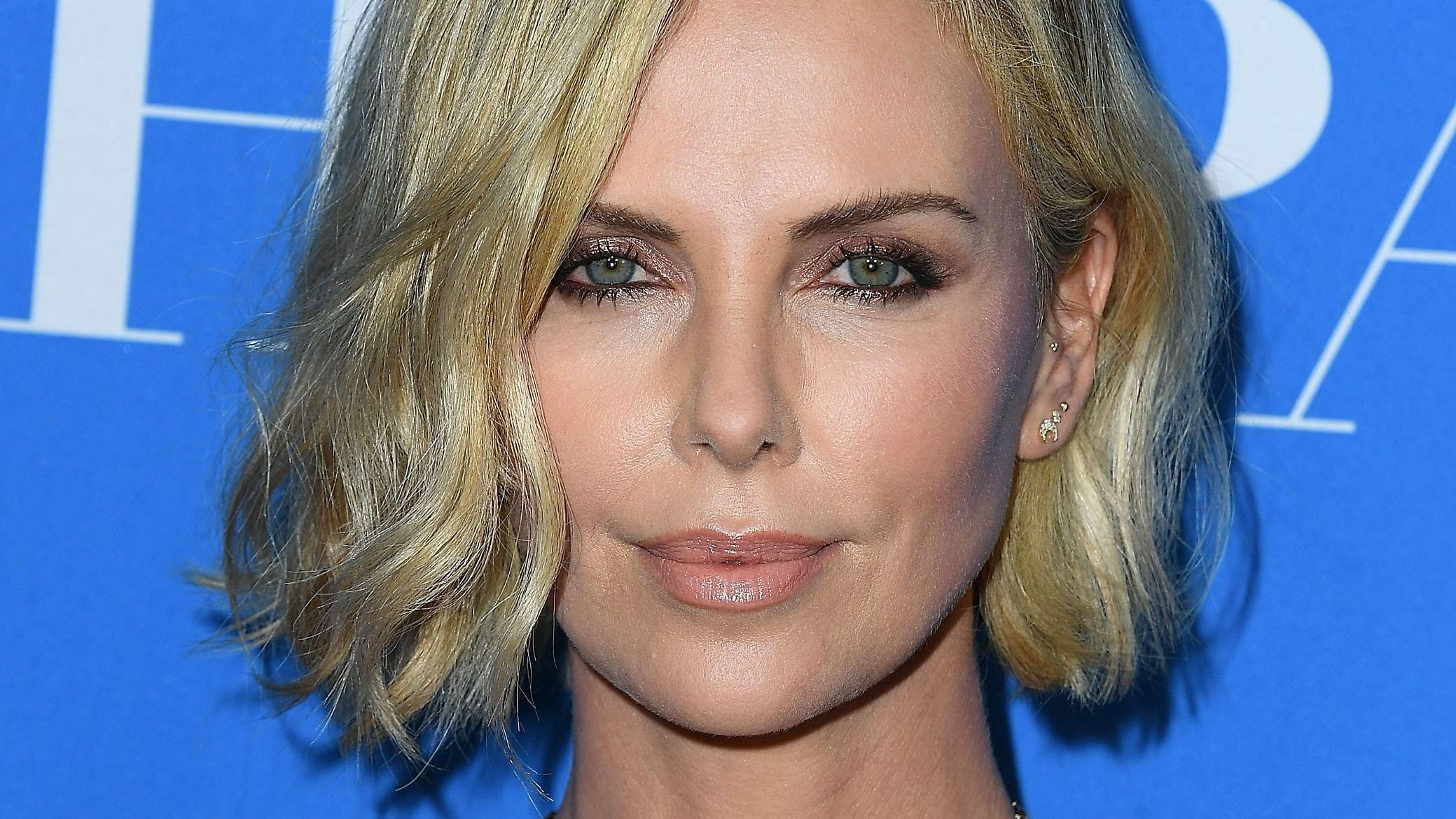 Charlize Theron Wows In Sheer Top & Skirt On Red Carpet
Charlize Theron was devilishly stunning at the LA premiere of The School for Good & Evil on Oct. 18. The 47-year-old actress showed off her still-amazing physique and mile-long legs in an all-black ensemble featuring a sheer top and a skirt with a thigh-high slit.
A veteran on the red carpet, Theron posed like a pro, making sure all the cameras snapped her best angles. She was joined by co-stars Michelle Yeoh and Kerry Washington, who both looked equally good in their candy-colored frocks.
Scroll down to see Theron's amazing look.
Article continues below advertisement
Dark And Romantic In Dior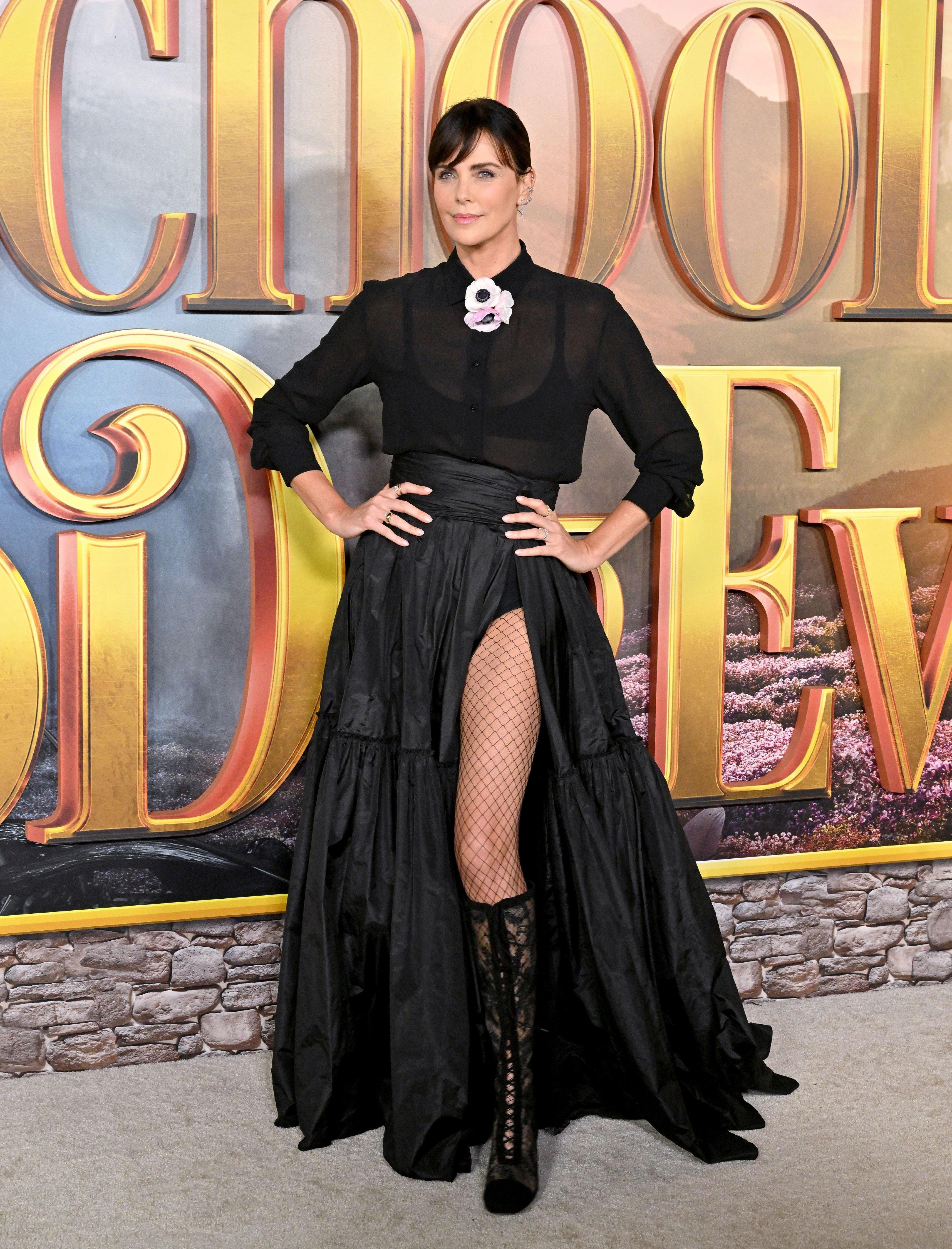 Theron's love affair with Dior continues at the premiere of Netflix's new fantasy film. Charlize went for a dramatic monochromatic look in head-to-toe Dior. Her ensemble consisted of a sheer, button-up blouse tucked in a high-waisted silk maxi skirt with an extra high slit.
Adding a romantic flair to her outfit are lace boots and a pastel pink floral brooch, which gave the tiniest hint of color to break the black. Amping up the drama, Charlize also wore fishnet stockings underneath the skirt.
Sleek In Alaia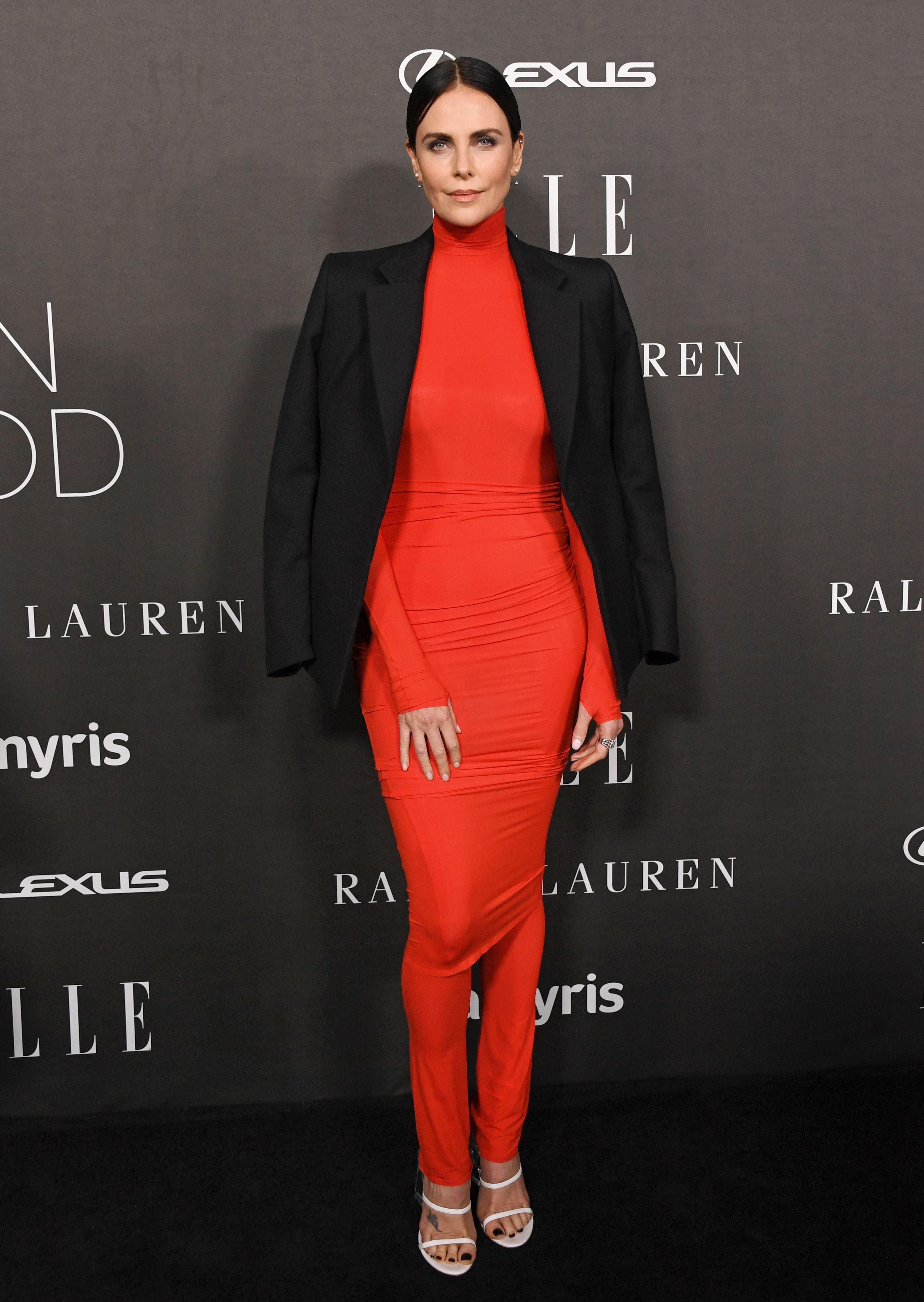 Previously, Theron had another red carpet win at the 29th Annual ELLE Women in Hollywood. She wore another dramatic look that turned heads on the carpet. Experimenting with her fashion choice and taking a break from Dior, Charlize opted for a sleek, dress-over-pants look from Alaïa. The bright red outfit was finished with a black blazer and white high heels.
Article continues below advertisement
Charlize Theron In 'The School For Good & Evil'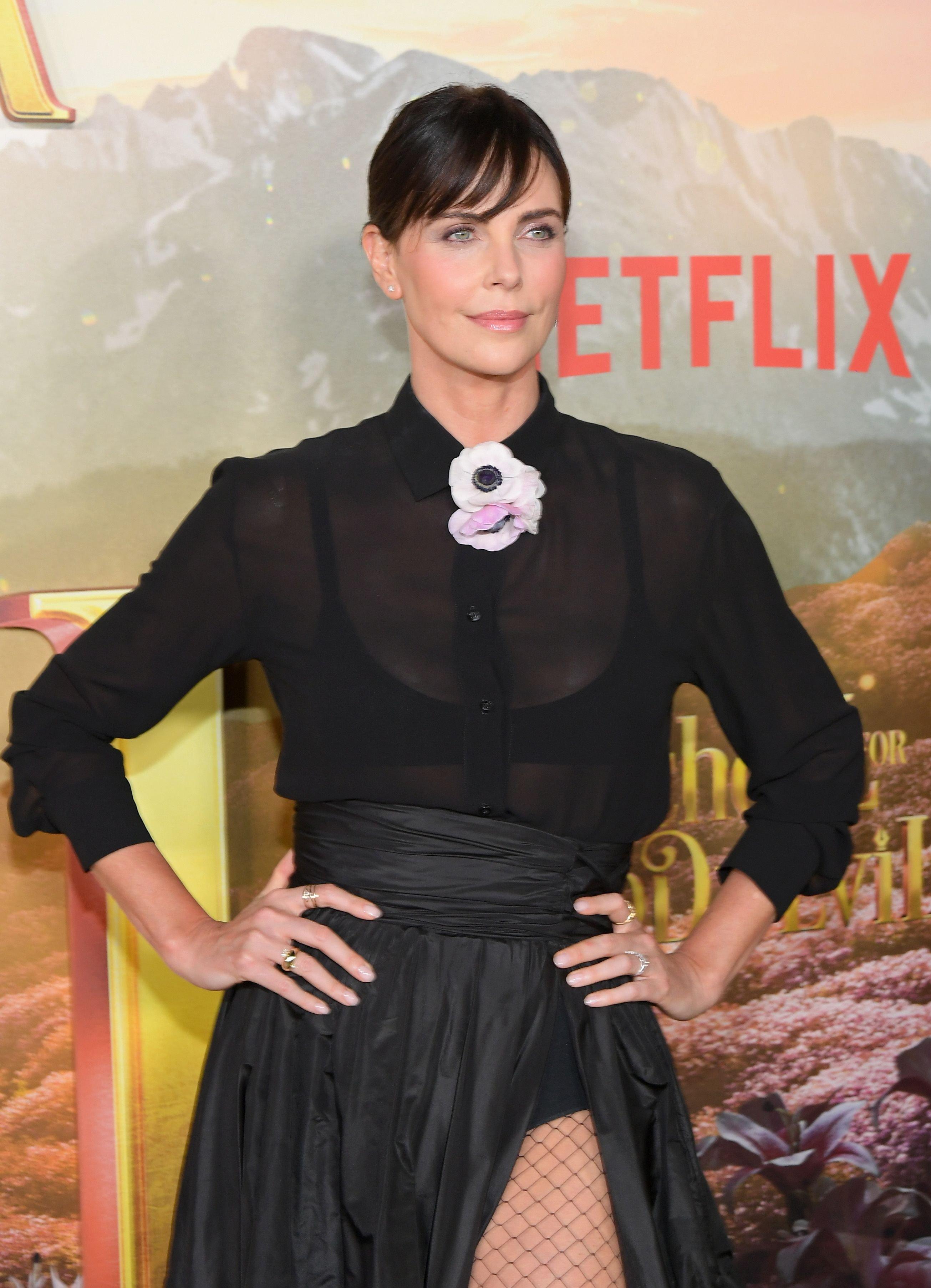 In the film adaptation, Theron is playing Lady Lesso, the head of the School of Evil, who is training students to become villains.
In an interview with People, Charlize revealed that while her kids loved the film, they had a minor concern about her role. "The only complaint is they're like, 'Did you have to be evil?' Like, they wanted me in big princess gowns," she said.
Watch the trailer of The School of Good & Evil below:
Why She Was Glad To Take The Role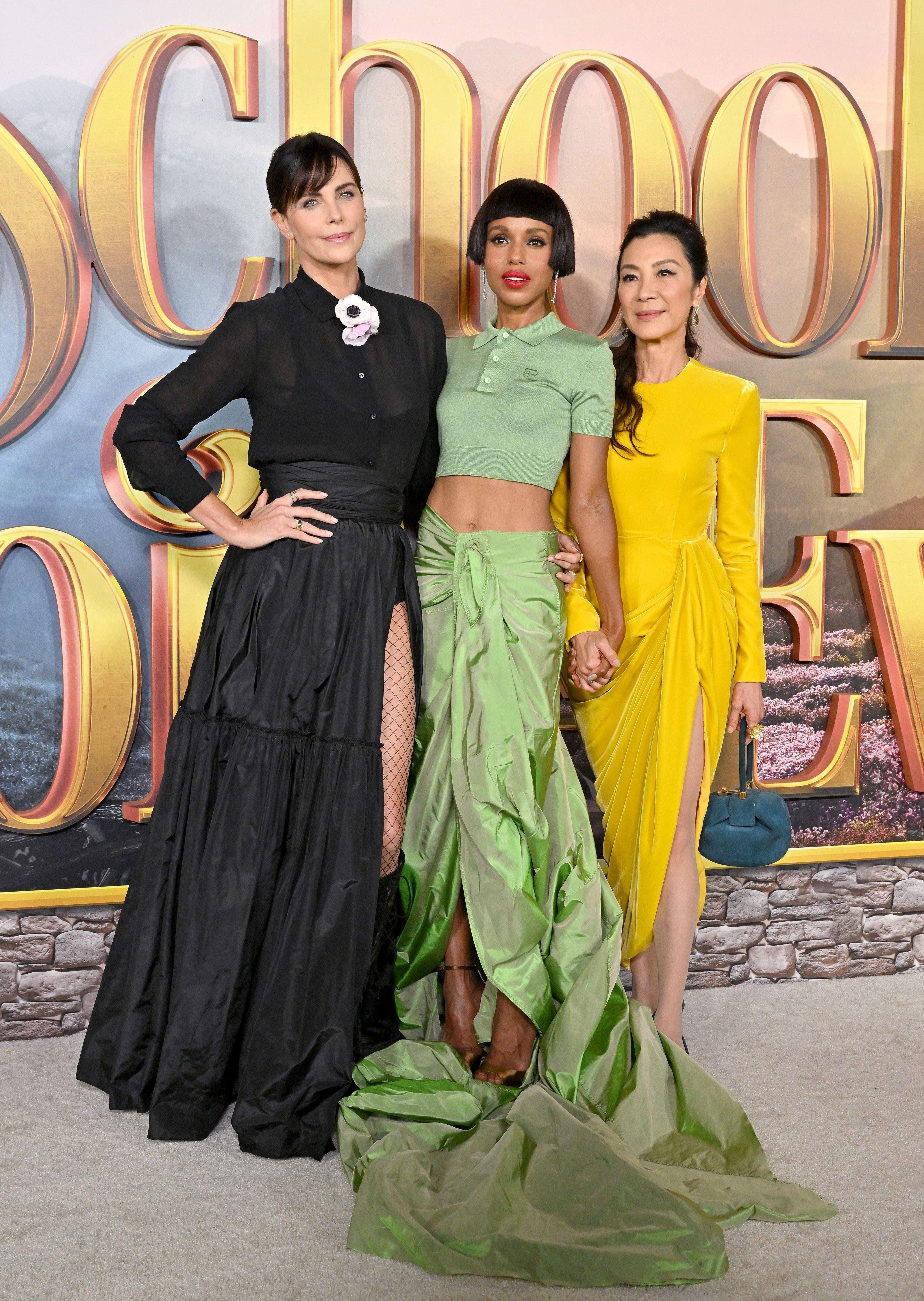 Theron also explained why she was glad to take on the role of an evil headmistress. According to the actress, she wanted her filmography to have something that her kids can enjoy. While the seasoned actress has a wide variety of award-winning films under her belt, there aren't many family-friendly flicks for her kids to watch.
"For me, there's not a lot in my repertoire that's like, anything that they're going to appreciate anytime soon — not at least until they're like 52," she explained. "I mean, it was a huge part of why I wanted to do it and they really loved the film. They're here tonight. They're gonna see it again."