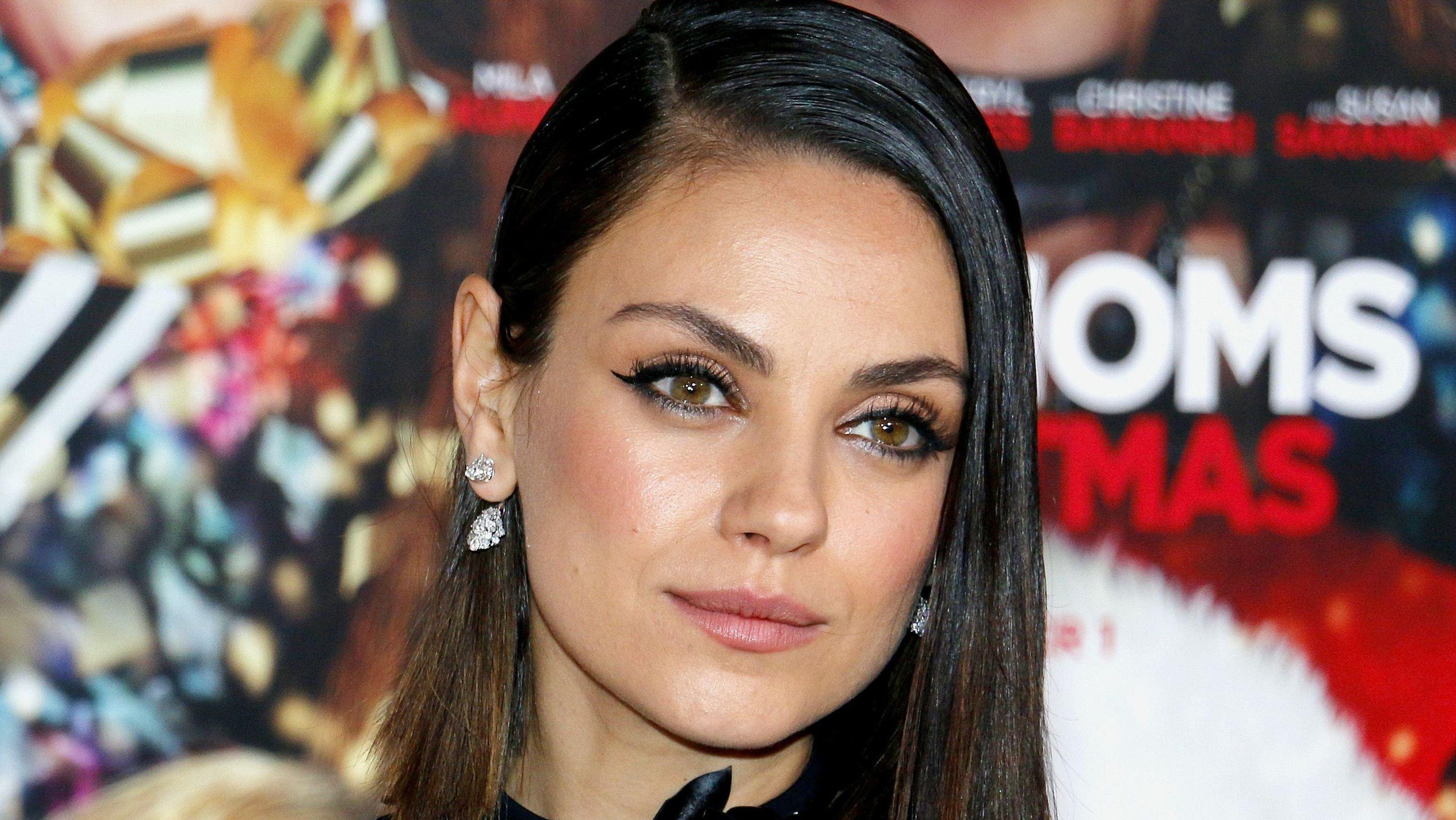 Mila Kunis Promotes New Netflix Movie 'Luckiest Girl Alive' In Stylish Thigh-High Boots
Hollywood's Mila Kunis stepped out in style exuding class and what it takes to be a superstar, as she joined Jimmy Kimmel on his long-running show. It is safe to say that Kunis has pretty much embraced the life of privacy like many other celebrities, but she took out the time to connect with fans on Jimmy Kimmel Live. Her appearance included updates on her life, and the promotion of her latest movie, Luckiest Girl Alive.
Article continues below advertisement
Mila Kunis Flaunted Her Sense Of Style
As Kimmel ushered her in, Kunis, 39, appeared in an all-black glam that included a shimmery layered short dress. The see-through dress bore sparkly details all through the bodice while it barely graved her thigh area. The That 70's Show star kept her look voguish with a pair of black thigh-high boots. The mom-of-two had no visible jewelry in place as she tucked her straight brunette tresses behind her hair while opting for an elegant makeup look.
A Little Wardrobe Malfunction
Despite looking stunning with nothing out of place, Kunis had a different story to tell about her glam. The star hilariously recalled forgetting her undergarments and having nothing to wear beneath her clothes. Because it was a see-through dress, Kunis could not afford to wear it alone, and that was where improvisation came through. She explained that she had to wear her publicist's bra, while the wardrobe team found leggings from the children's section to serve as underwear. This was quite a situation but Kunis and her glam team were able to pull off her late-night TV look without the errors sticking out.
Article continues below advertisement
Kunis's Faceoff With The Booing Audience
While the star heartily spoke about her life as a Ukraine-born star new to the United States, she opened up about having her first burger and Coca-Cola in Brooklyn. However, the star noted that she didn't have pizza and at this point, the audience resorted to booing her. Kunis was a good sport as she because amused while feigning offense. The actress thought it was 'very New York' of the audience to boo her. It further escalated when she shared that she did not like eating pizza.
The irony of it all was that, according to the Friends With Benefits actress, her spouse and fellow star, Ashton Kutcher had brought a pizza machine on their anniversary.
Tidbits On 'Luckiest Girl Alive'
According to IMDb, the Netflix-produced movie falls in the drama, mystery, and thriller categories revolving around a young lady with a seemingly idyllic life in New York. The female protagonist Ani Fanelli is a sharp-witted, outspoken New Yorker with a great job at a magazine, an envious love life, and an outlook that shows nothing could possibly go wrong.
However, her life begins to unravel before her eyes after a crime documentary director beings a blast from her past. Mila Kunis stars in the lead role of Ani Fanelli, while other stars like Finn Wittrock and Chiara Aurelia play supporting roles.