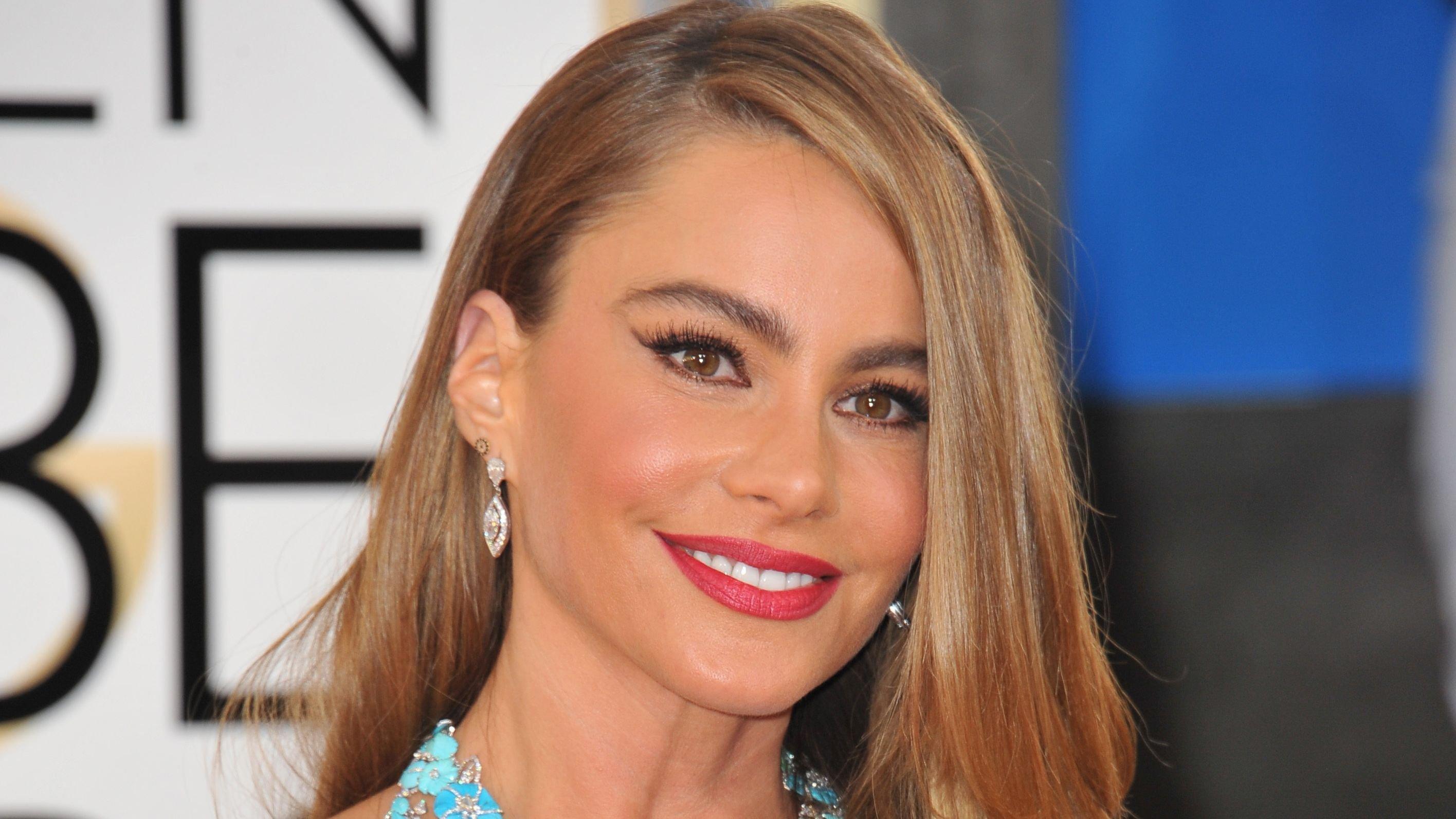 Inside Sofia Vergara's Relationship With 'Modern Family's Stella
Sofia Vergara starred as Gloria Delgado-Pritchett in the hilarious sitcom Modern Family. Playing this role for 11 seasons, Sofia spent a lot of time with her co-stars. An inside look shows Sofia's relationship with her co-stars and the only person she had a beef with, Stella.
Article continues below advertisement
A Look At Sofia's Relationship With Co-stars
Vergara shared her experiences with her on-screen hubby, Jay Pritchett, who was played by Ed O'Neill. The Columbian actress praised O'Neill for being a professional and explained how they got along very well while filming the show. In one of the episodes of Rob Lowe's Literally podcast, Sofia shared "It was amazing, in 11 years, we didn't even have one disagreement."
Per Looper, the actress further explained how O'Neill never annoyed her, "We tried to do our thing and go home. We didn't like drama." They worked in a peaceful environment and incorporated hard work to prepare for the show.
Inside Sofia's Relationship With Stella
While Sofia had a drama-free relationship with O'Neill on set, it was not the same with Stella, the Pritchett's clan French bulldog. It turns out she did not have to do much acting to make her role of less-than-adoring feelings towards the bulldog seem convincing to viewers. This made Sofia's relationship with Stella raise some questions.
The actress explained that her reaction was not exactly directed toward the bulldog but had to do with the fact that in her home country Columbia, people could relate to dogs differently.
Article continues below advertisement
Sofia Revealed She Does Not Hate The Frenchie
Sofia attended the 2012 PaleyFest in Los Angeles, revealing how she feels about Stella. The show creator, Steven Levitan, shared how Sofia naturally adopts a disgusting expression when shooting scenes with the bulldog, but Sofia explained her expression. "It's not like I hate the dog!" The TV star pointed out. "It's that I'm not used to having a little dog on top of me and licking."
Sofia continued that she had nothing personal against Brigitte but was not used to being close to bulldogs. She also shared that in her home country, the dogs were kept in the yard and slept outside, not inside the house.
How Other Co-stars Feel About Stella
Ed O'Neill, on the other hand, just like his alter ego Jay Pritchett, cherishes the bulldog. Brigitte's trainer, Guin Dill, expressed sentiments about the bulldog earlier this year, to which O'Neill stated his love for the bulldog.
While speaking with People, Dill commented on Ed's feelings towards Brigitte stating, "She's really Ed's dog," and added, "He is very concerned about her all the time, and he looks out for her. I couldn't have asked for a better actor to work with." Brigitte, the original name of Stella, passed away a little while after the final episode of Modern Family.