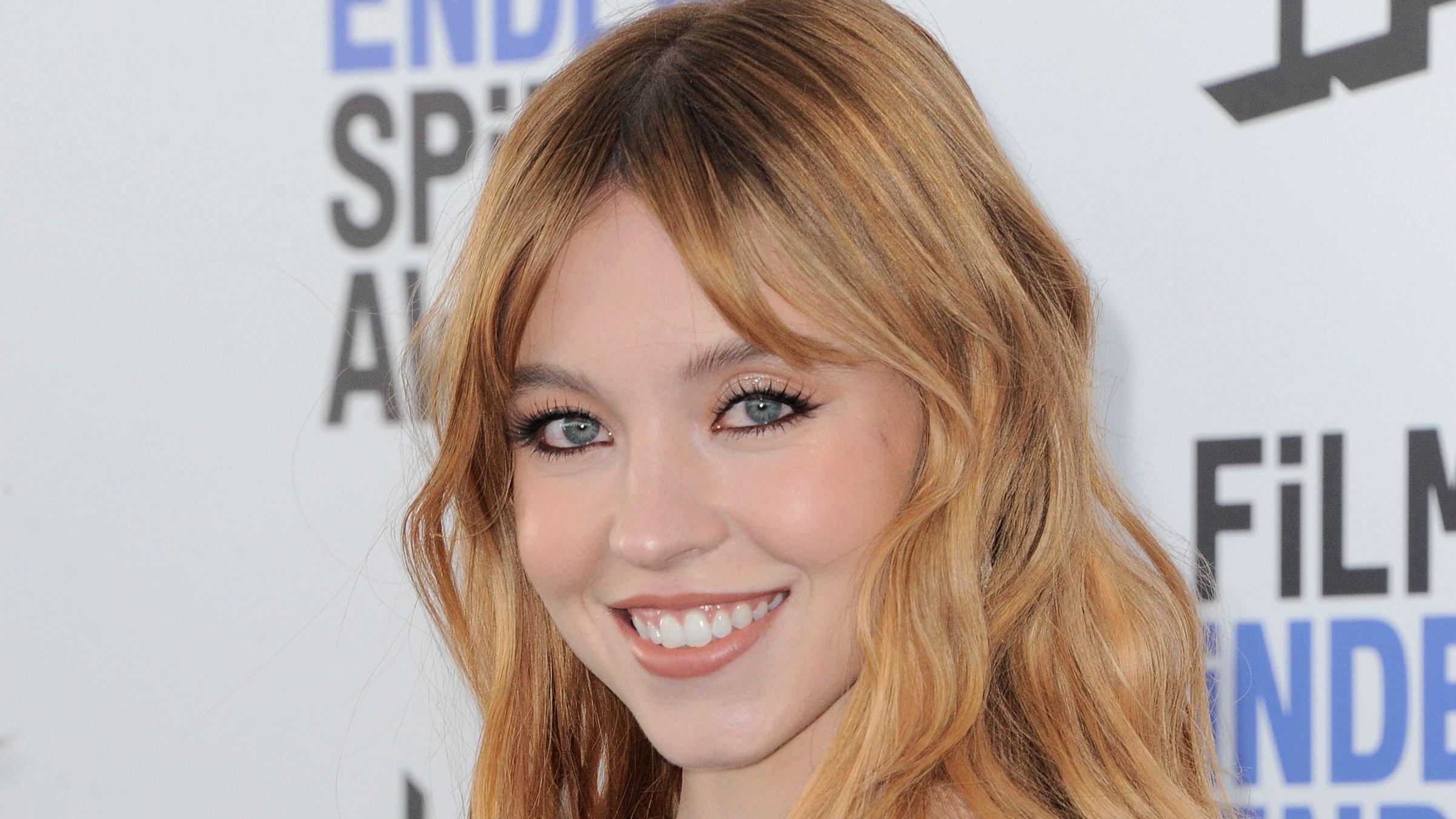 Sydney Sweeney Is A Bombshell In A Sexy Bikini
Breakout TV star Sydney Sweeney is on cloud nine as she bagged two Emmy nominations for her supporting roles in Euphoria and The White Lotus. The two TV series became worldwide sensations during the Pandemic as her cast kept people entertained throughout the lockdown.
Two years after, Sydney's hard work has paid off and she's celebrating. Recently, she recreated a signature yoga pose while basking in the sunset.
Article continues below advertisement
Basking In The Sunset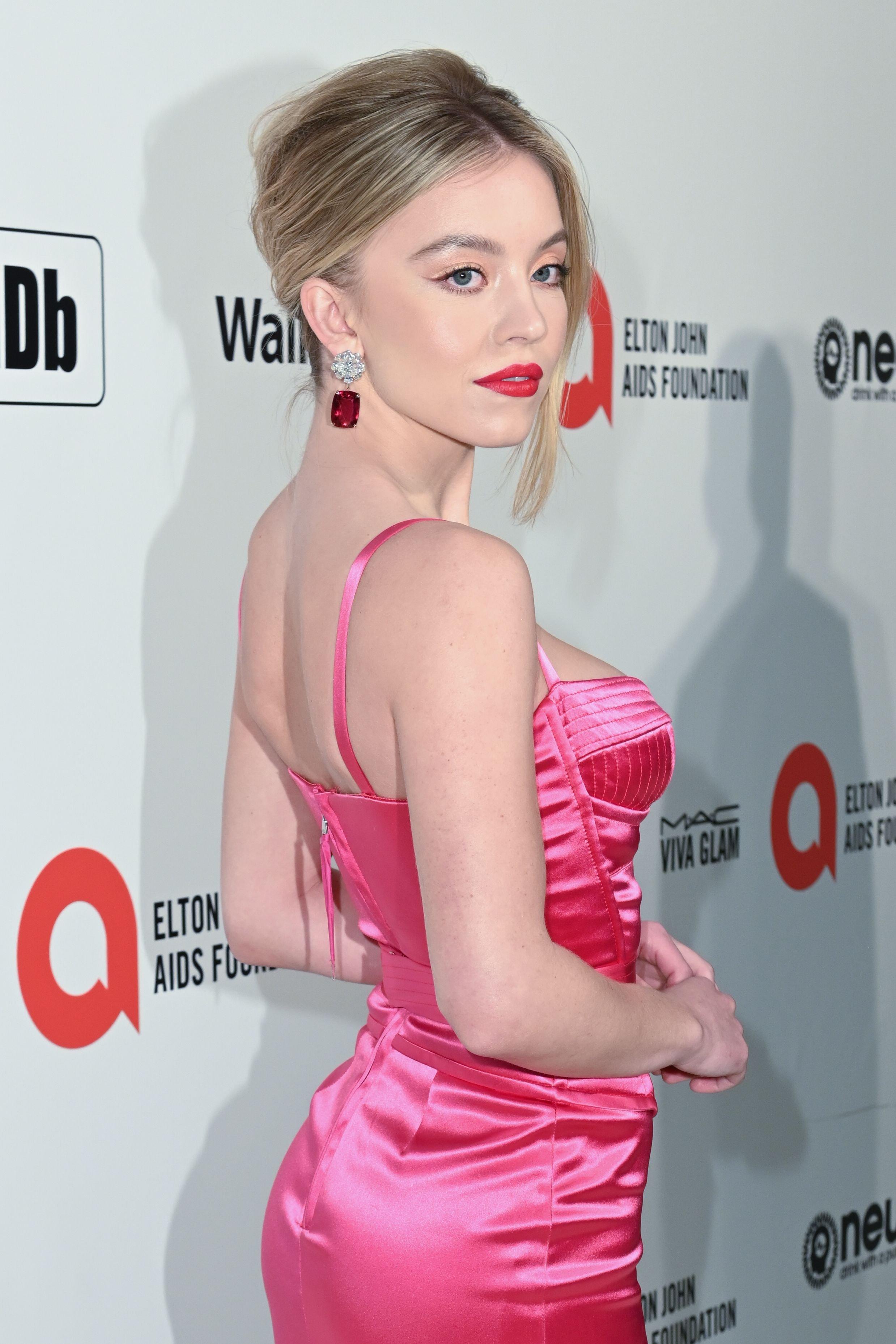 Sydney has always been a showstopper in fashion, whether she's on the red carpet in elegant dresses or enjoying the picturesque view of the beach in this knitted two-piece, you best believe she'll serve.
In four slides, she let us into her world of striking poses and perfect angles. From giving an over-the-moon pose to an underboob view, getting down on all fours, and even an attempt at yoga. If you don't believe it, swipe to the last slide to see, and keep scrolling down for more photos.
Stretching On The Beach
The Euphoria star recreated her signature pose (you'll remember it from the sunset picture above) but this time in a plaid baby blue and white two-piece against a backdrop of sunset providing the perfect contrast for flawless execution. It's not news that Sydney is full of tricks as she rocks the top in a chic bow style and shows off her smooth curves.
Article continues below advertisement
Hard Work Pays Off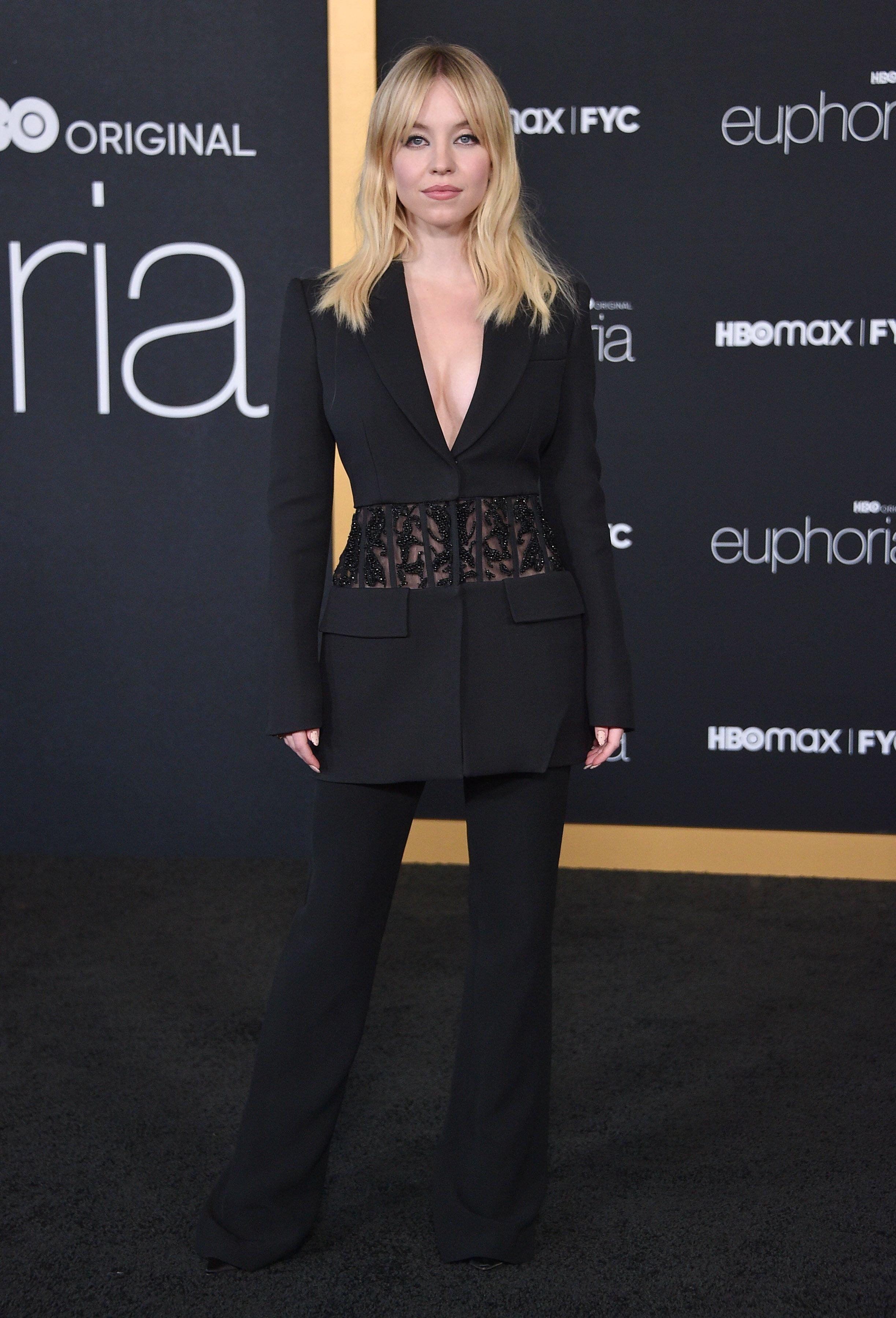 It's only fair that a talented actress like our Sydney gets her flowers (well, in nominations and movie awards and a bunch of literal bouquets too). The white lotus actress shared the good news of her two Emmy Nominations with her mom for her breakout role as Cassie in Euphoria and Olivia in The White Lotus.
We can't deny her artistic prowess in these two productions and a 30-second video of her shedding tears of joy is her being modest in our humble opinion.
Sweeney Wins An MTV Movie & TV Award Popcorn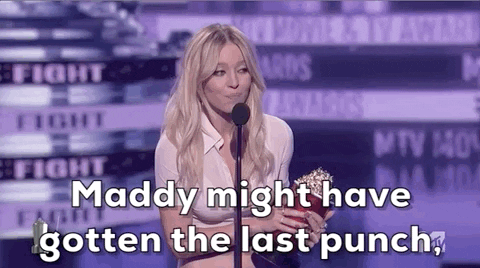 The Spokane-born actress already swept four wins at the MTV Movie & Tv Awards earlier in June 2022 in a pink two-piece set designed by Miu Miu who also recently made her the face of the company's campaign.
The awards she got include the Best Fight for her heated argument with Maddy played by Alexa Demie. She didn't leave the award stage without putting up the last fight, in true Euphoria fashion, Sweeney ended her speech by saying,
Maddy might have gotten the last punch, but Cassie has never ever been happier
-
The sky's definitely the starting point for Sydney's acting career and we're here cheering happily by the sidewalks or the telescope.