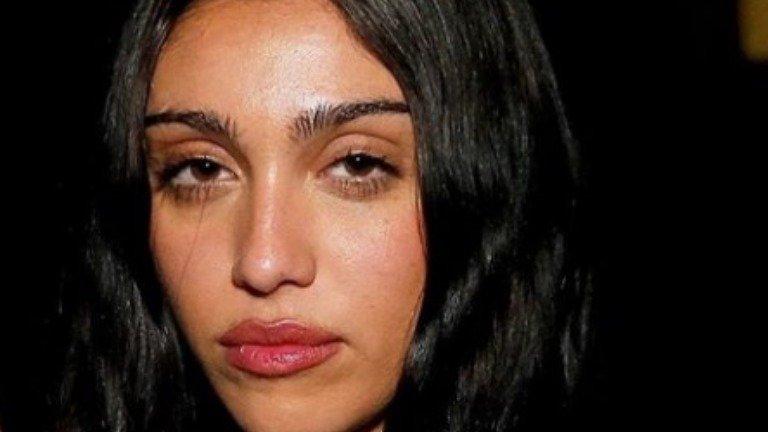 Lourdes Leon Stuns In Sleek Black Dress
Lourdes moves to the beat of her own drum!
Article continues below advertisement
Lourdes Takes The Chic Approach
Lourdes Leon looks every bit the part of boss chic in a recent photo. The artist has always been best known as the daughter of pop sensation Madonna, but recently took her fame into her own hands, modeling and attending big events and looking stunning while doing so.
The 25-year-old has a good following of her own on Instagram, coming in at 334K followers. These days, she is concentrating on building her resume on her own terms.
Lourdes Aka 'Miss Independent'
She might be the child of a very famous pop star. Still, she maintains an independent spirit due to her upbringing, noting that her mother was a strict disciplinarian who placed a heavy value on education and making her own way. She even paid for her own college tuition, which is impressive considering her family's wealth.
She says the following in an interview, "We don't get any handouts in my family. Obviously, I grew up with extreme privilege. There's no denying that. But I think my mom saw all these other kids of famous people, and she was like, 'My kids are not going to be like this.'"
With five siblings, Lourdes is also the oldest and strives to set an example for how her brothers and sisters will go through life in the future.
Article continues below advertisement
Lourdes Maintains A Spirituality
She says she often works on her spirituality and tries to keep connecting to her spiritual side. She mentions she loves being in synagogues and churches often and describes herself as a 'woman of God.'
She says she needs to set aside more time for herself and nourish her soul. Her famous mother has quite a few songs that veer towards religion and her issues with it, but at the end of the day, it all comes down to respect and searching for a path.
Lourdes Likes To Maintain A Level Of Privacy
Lourdes values her privacy and tries to keep it out of the public eye as it can be very toxic. She says in an interview with Interview Magazine:
"It's kind of a nightmare, but I think it would have been worse if I hadn't kept my life as private as possible. I've been judged from a young age, but I think that privacy is the reason why I was able to keep my wits about me and not find myself in a mental asylum. I want to figure out who …I am before I let anyone else try to tell me who I am, you know?"
Lourdes' honesty and perspective about fame are refreshing and has endeared her to a growing legion of fans that see her as her own person and not an extension of her superstar mother. With her career just getting started, the world is her oyster, and more projects are on the horizon for the young upstart.