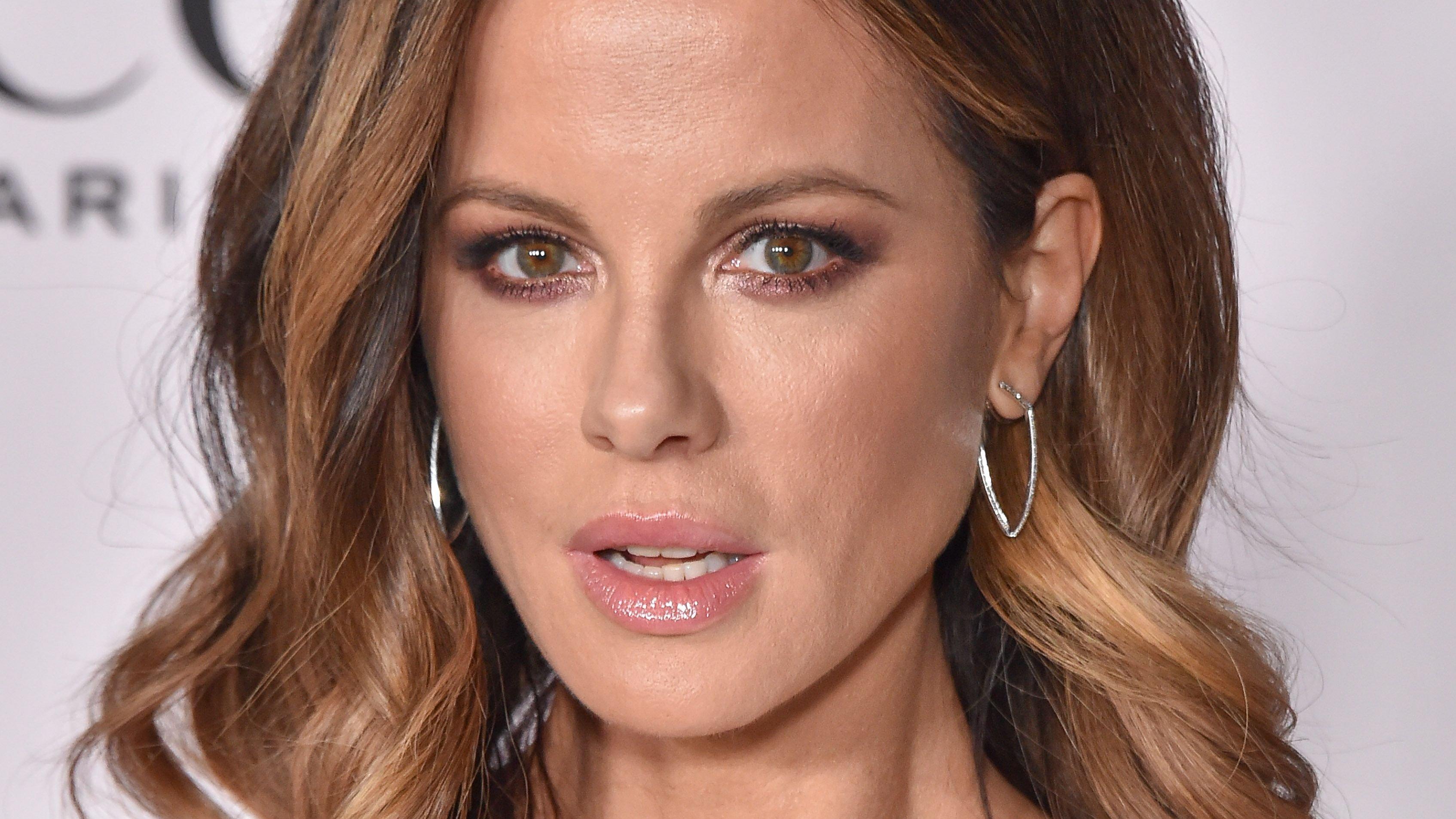 Kate Beckinsale In Bikini Flaunts Supermodel Legs
Kate Beckinsale reminded fans of her early modeling days with a scorching bikini video that has since gone viral on Instagram. Looking straight off the runway, the 48-year-old was filmed walking down a staircase in a teeny bandeau number, flaunting her endless pins with a grace reminiscent of Serendipity's Susan Thomas.
The Hollywood star, who famously appeared in George Michael's 1997 "Waltz Away Dreaming" music video, gave her 5.4 million followers a taste of Lady Susan Vernon (the character from Love & Friendship) in the caption with a hilarious quip about her walk.
Give the music video a view below and see if you can spot her, then keep scrolling for the bikini clip! Also, don't forget to check out the 30 Top Celebrity Swimsuit Moments to become beach-ready too!
Article continues below advertisement
Legs For Days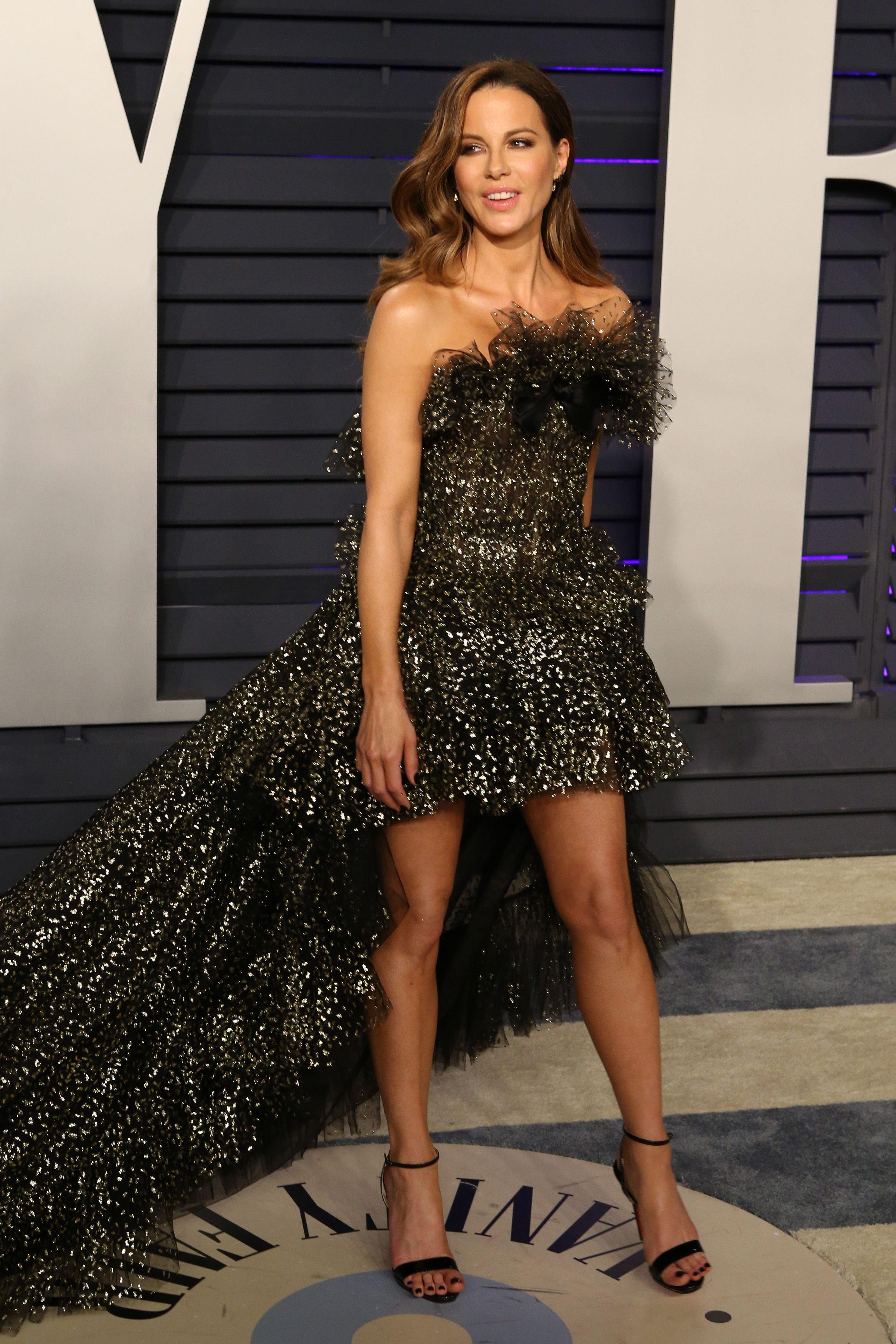 In the video that was viewed over 1.8 million times, the Underworld alum's toned abs and legs were on full display in a skimpy brown bikini. Slipping on a white kaftan trimmed with beige embroidery to match her heels, Beckinsale made her way down the backyard steps of her futuristic Hollywood Hills home, looking every bit like catwalk royalty. She had her hair tied up in a chic bun and wore dark shades, further accessorizing with a gold coin bracelet and matching jewelry.
Article continues below advertisement
Come For The Hotness, Stay For The Caption!
As always, the Jolt star entertained fans with a hilarious caption, playfully making fun of her leggy strut: "This is a good example of what my mother would call 'walking as if one has bogged ones breeks.'"
Fans also got a little peek behind the scenes, as the actress comically revealed: "And also of a short gay man silently falling into a cactus off camera." While she didn't name any names, we can only assume she was talking about her good friend Jonathan Voluck, since the pair were heavily hanging out and posing together around that time.
She Does Stretching & Yoga
For those wondering how Beckinsale stays looking like a 20-year-old, the actress told Women's Health that she does stretching and yoga to keep fit. "I haven't been injured while doing an action movie, and I think that's partially from practicing yoga," she said in her May 2020 cover interview.
The actress, who has a personal trainer and works out six days a week, also makes sure to keep the exercise fun. "I just got into trampolining, and it's the greatest thing," she shared.
A Way To Lift Her Mood
Beckinsale, who was told she had to lose weight for her role in 2001's Pearl Harbor -- "It didn't make me feel good," she tells Women's Health -- has since developed a healthy relationship with fitness. "Now, exercise is almost more important to me mood-wise," she says. "The other aspects feel like a great side effect."
The ageless beauty also stays away from alcohol and caffeine, and that includes coffee and chocolate. "If I ate too much dark chocolate, it would be like someone else taking cocaine," she shared.