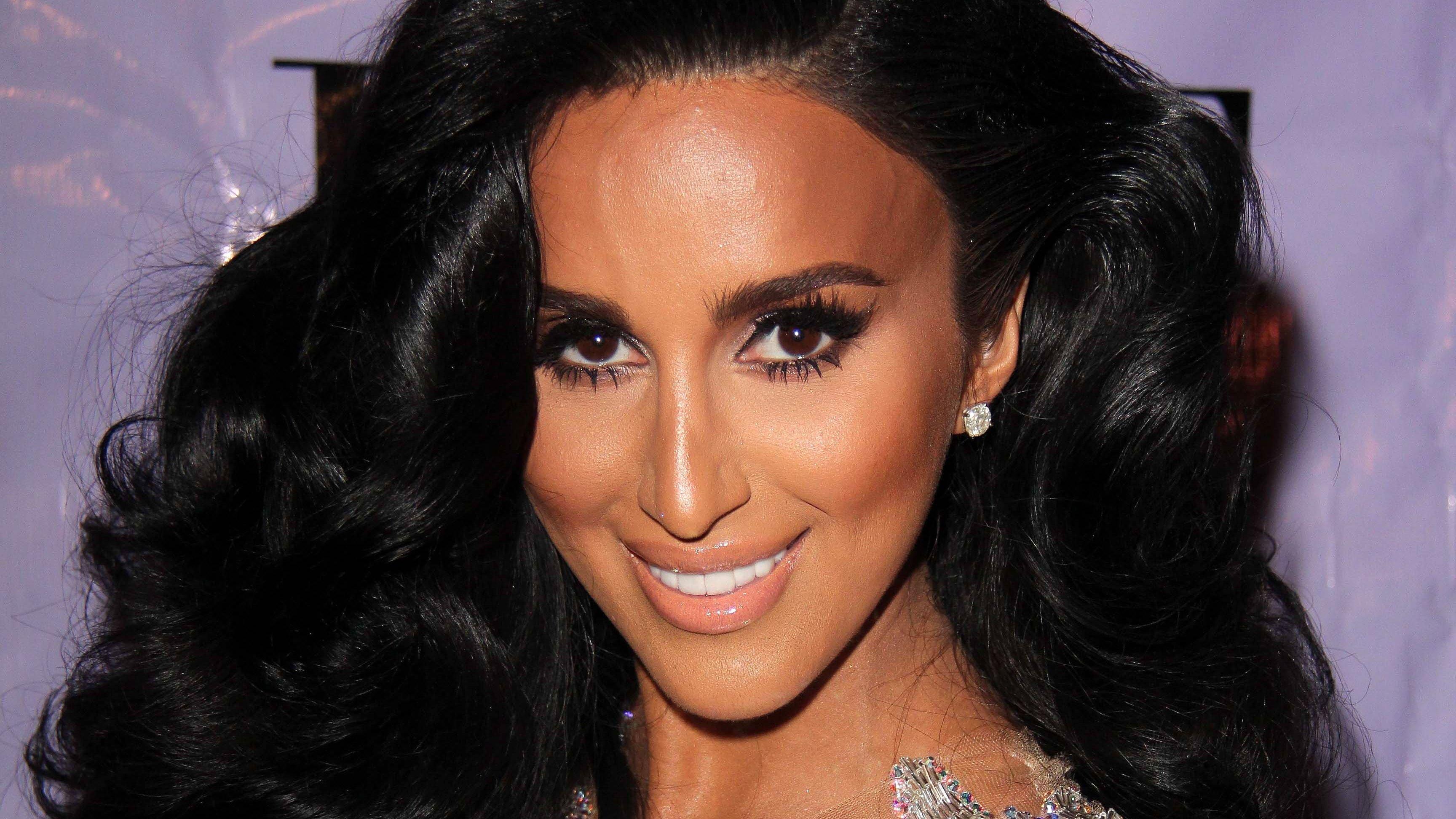 Lilly Ghalichi Of 'Shahs Of Sunset' Lists Bel Air Manor For $32 Million
'Shahs of Sunset' star Lilly Ghalichi and her husband Dara Mir have listed their Mediterranean-style manor in the Bel Air area of Los Angeles for a whopping $32 million. The couple's new listing price has seen a significant spike since they originally purchased the property a mere two years ago for $19.5 million.
Article continues below advertisement
The Bel Air Manor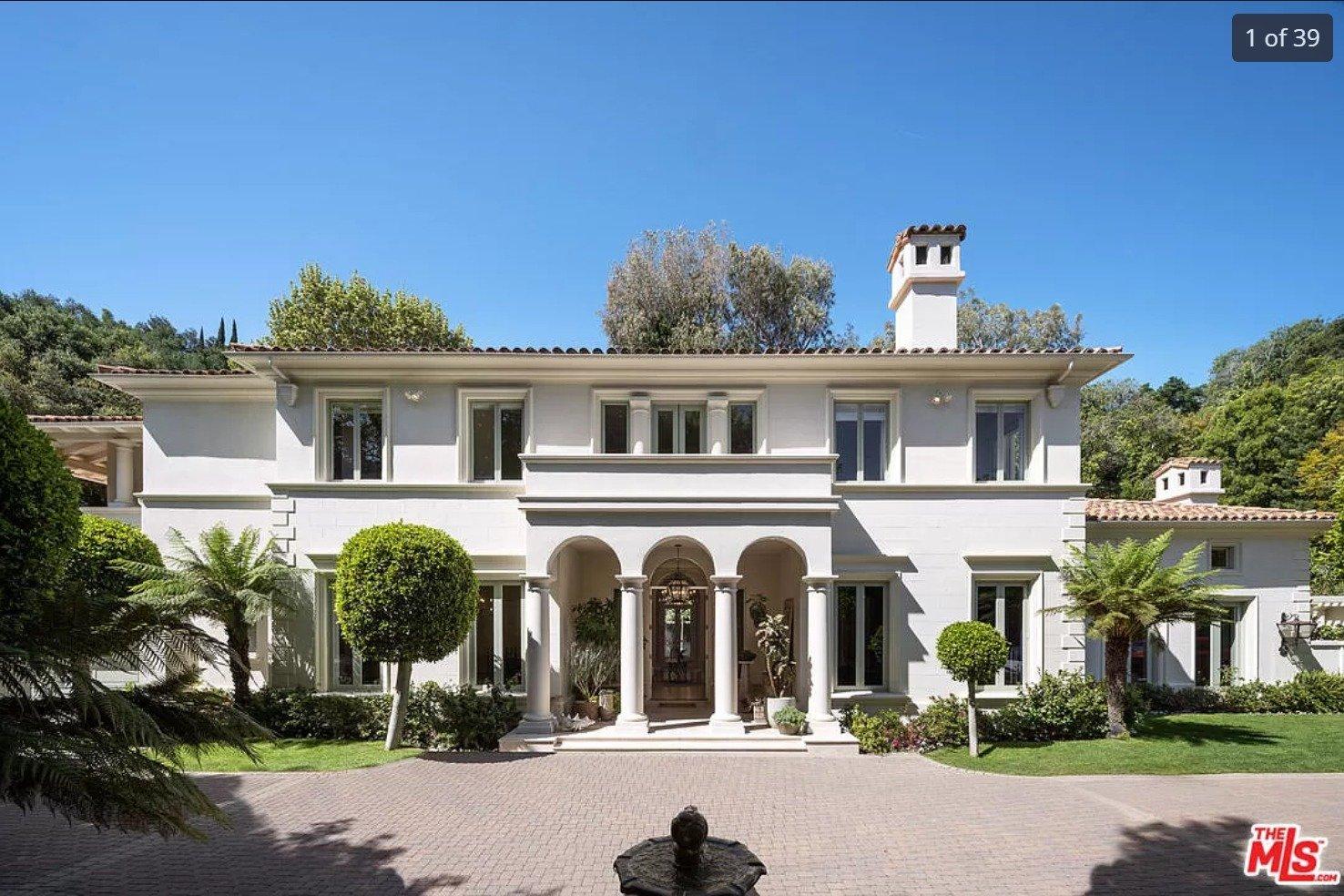 The fully updated residence is nestled in the heart of Lower East Gate Bel Air on a 1.18-acre estate and is surrounded by lush manicured gardens and landscape. Access to the gated manor takes you through a long tree-strewn driveway. The outdoor amenities feature a private enclosed back courtyard with a heated swimming pool and adjoining Jacuzzi complete with a spa, a tennis court, and a four-car garage plus ample space for guest parking.
The Mediterranean-style home has a 10,692 square feet spread, consisting of six bedrooms, six full bathrooms, and two powder rooms. The spacious master has a cozy sitting area, two master baths outfitted with steam showers, and his & hers multi-aisle walk-in closets. Notable structures are a grand foyer with double-height ceilings, a wood-paneled den, a temperature-controlled wine room, an elevator, six fireplaces, balcony stairways, modern hardwood floors throughout, state-of-the-art fixtures, and fittings, and a formal dining room, as listed in the property details.
The Former Estate Of Lee Lacocca
Built in 1990, the house was once home to automobile mogul Lee lacocca. Ghalichi and Mir bought the manor from the estate of Lee Iacocca in April 2020 shortly after he passed in 2019 at age 94. Iacocca was an automobile executive best known for rolling out the Ford Mustang and Ford Pinto in the 1960s and reviving the Chrysler Corp. as its CEO during the 1980s.
Real estate agents, Tyrone McKillen and Andrew Hurley of Compass officially listed the property a month ago. Hurley noted, "One of the best selling features, in my personal perspective, is how private and serene the property is." Further adding, "It is on the quietest part of Chalon Road and in such close proximity to Hotel Bel Air that you have your own spa and chef right next door."
Article continues below advertisement
The New Remodeling Touches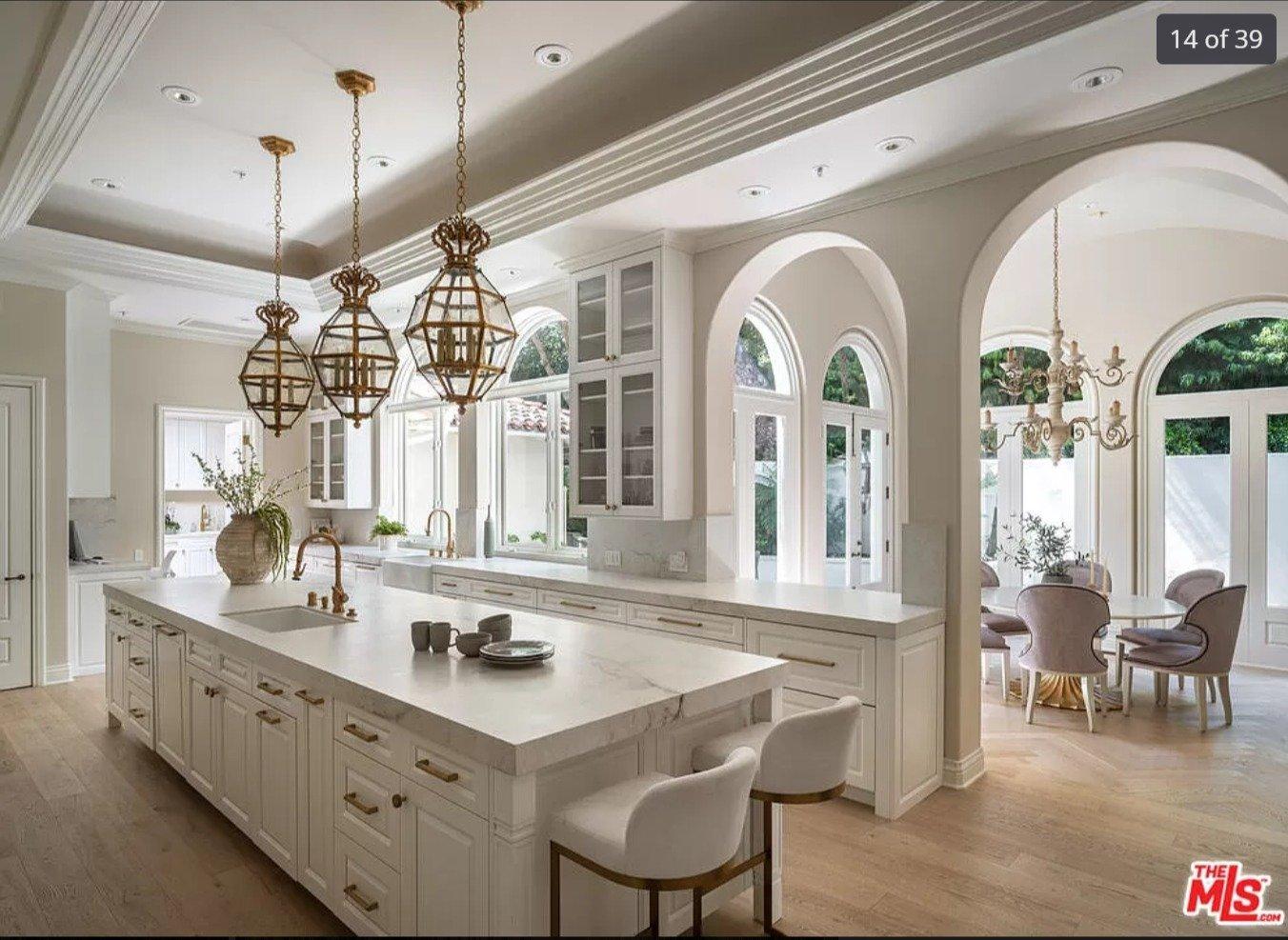 After purchasing the property, the former Bravo reality TV star and her husband did a major remodel/renovation on the manor. Added to the home's design is now a brand new chef's kitchen with state-of-the-art appliances and a smart home system, according to Mr. Dara Mir, 41, CEO of 9to5 Seating, which specializes in the design and production of office seating.
Additional touches include updated flooring, case-work, bathrooms, light fixtures, and interior and exterior walls throughout the home. "Mr. Iacocca had lived in the home for over 25 years, therefore we upgraded everything," Mir said.
Old Hollywood Party House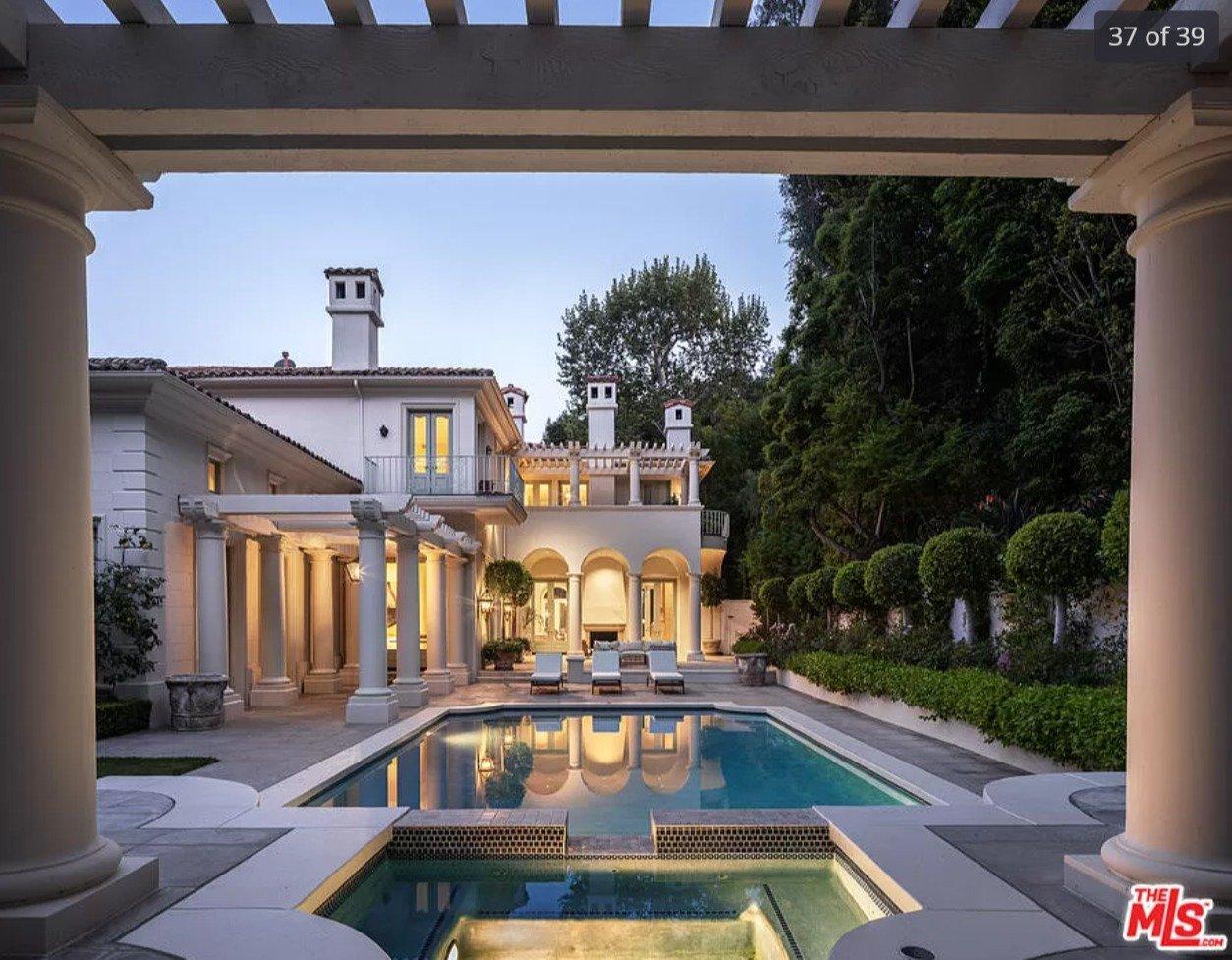 Lee Iacocca had owned the estate since the early 1990s, as seen in the property records. As a well-connected business mogul in the LA area, Lee hosted numerous lavish events and entertained a slew of Hollywood A-listers including Frank Sinatra, Priscilla Presley, Ronald Reagan, Barbara Davis, Betty White, and Bob and Dolores Hope, as per the listing details.
Expanding The Family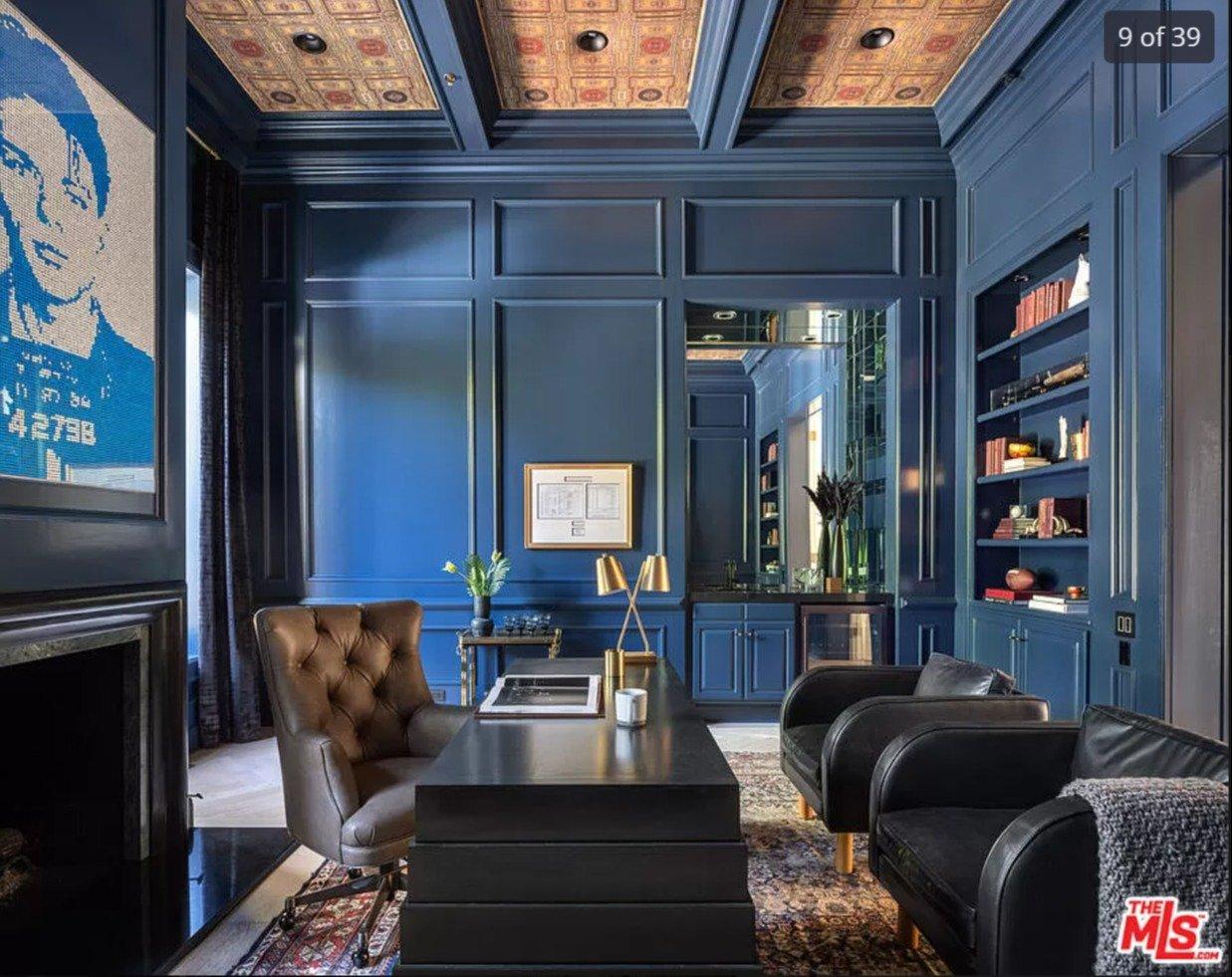 Lily Ghalichi, 39, who is an attorney and owner of a beauty brand called 'Lilly Lashes', was one of the six Persian Americans that starred in the 'Shahs of Sunset' reality TV series exclusively on Bravo TV. The show was canceled in April after nine seasons. Since then she has been busy with several business ventures including a hair growth and skin product line. Earlier this year, Ghalichi announced via Instagram that she and her husband are expecting a new baby, and the couple already has a daughter, Alara.