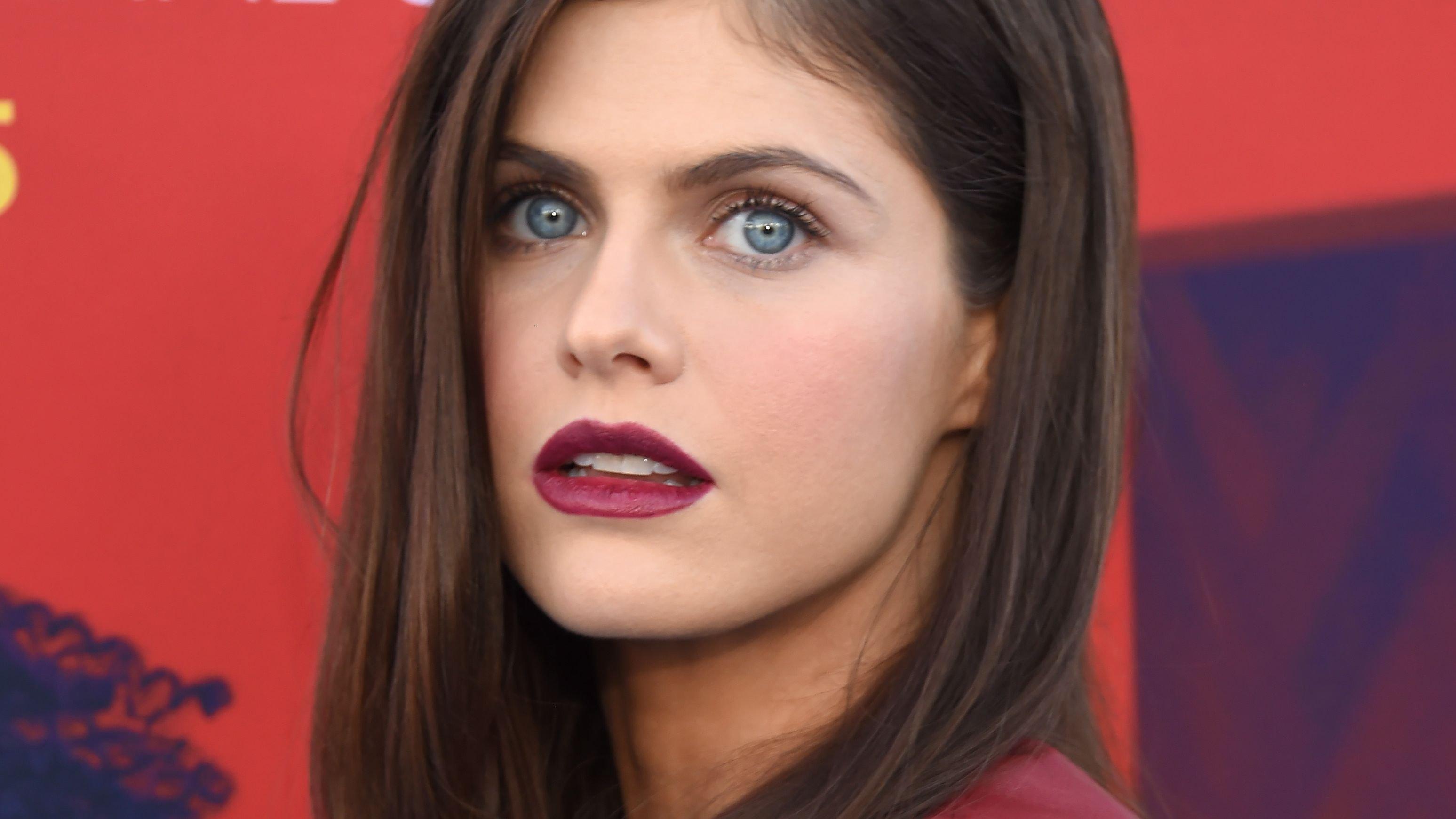 Alexandra Daddario Stuns In Spandex Alo Yoga
Alexandra Daddario stunned in her latest Alo Yoga promo, one shared on Instagram ahead of the weekend. The White Lotus star tends not to influence for that many brands and has seemingly chosen the activewear brand as her favorite. In a leggy share, the 36-year-old wowed with her toned gym body on show, sharing two snaps in a tight spandex look and big-time impressing her followers.
Daddario joins Alo's main promo face, supermodel Kendall Jenner in posting #aloyoga to Instagram. Ahead, see the photos, plus Alexandra's best.
Article continues below advertisement
All Legs In Alo Yoga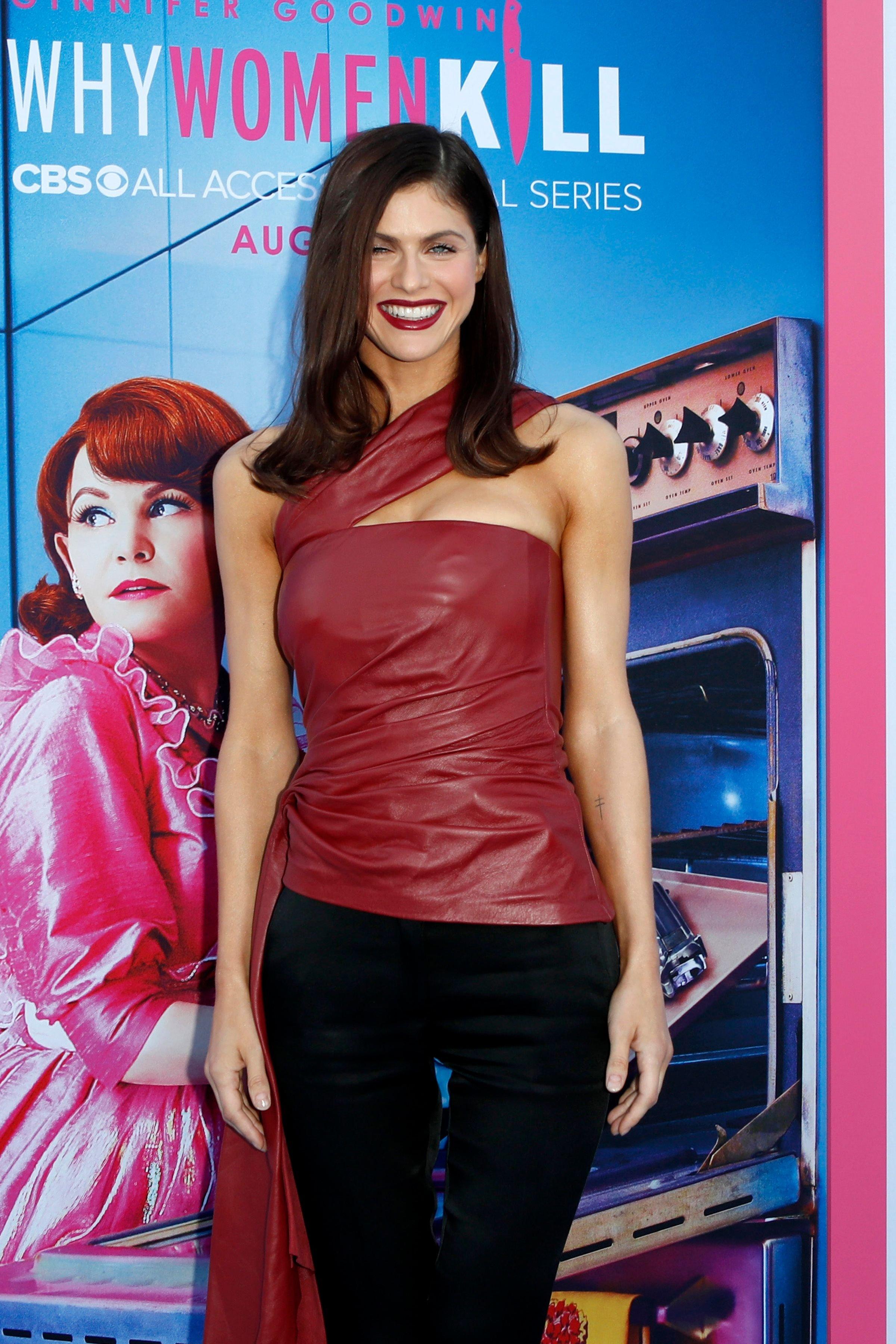 Scroll for the photo. It showed the actress by a doorway and backed by a lush, greenery-filled, and furnished terrace. Alexandra flaunted her yoga-honed body in a strappy, low-cut, and cute shorts playsuit in spandex, showing off her endless long legs and tiny waist, plus a little cleavage.
The HBO star wowed with her signature porcelain skin on show, although she didn't show those peepers as the opening snap showed her smiling as she gazed downwards. Also included in the low-key shoot was the former Clinique face's cute dog. "Enjoying the warmer days @alo," she wrote.
See More Photos Below
Fans have left over 1.9 million likes, with Emily in Paris actress Lily Collins also leaving one. Alexandra doesn't post for Alo too often, but when she does, it's popular. Earlier this year, the star wowed kneeling in a plunging green minidress from Alo Yoga, going for a sexy loungewear look as she posed from a couch and writing: "I propped the phone on top of dozens of books and a box of unpacked dishes and used the 10 second timer @alo."
Article continues below advertisement
Loves A Little Yoga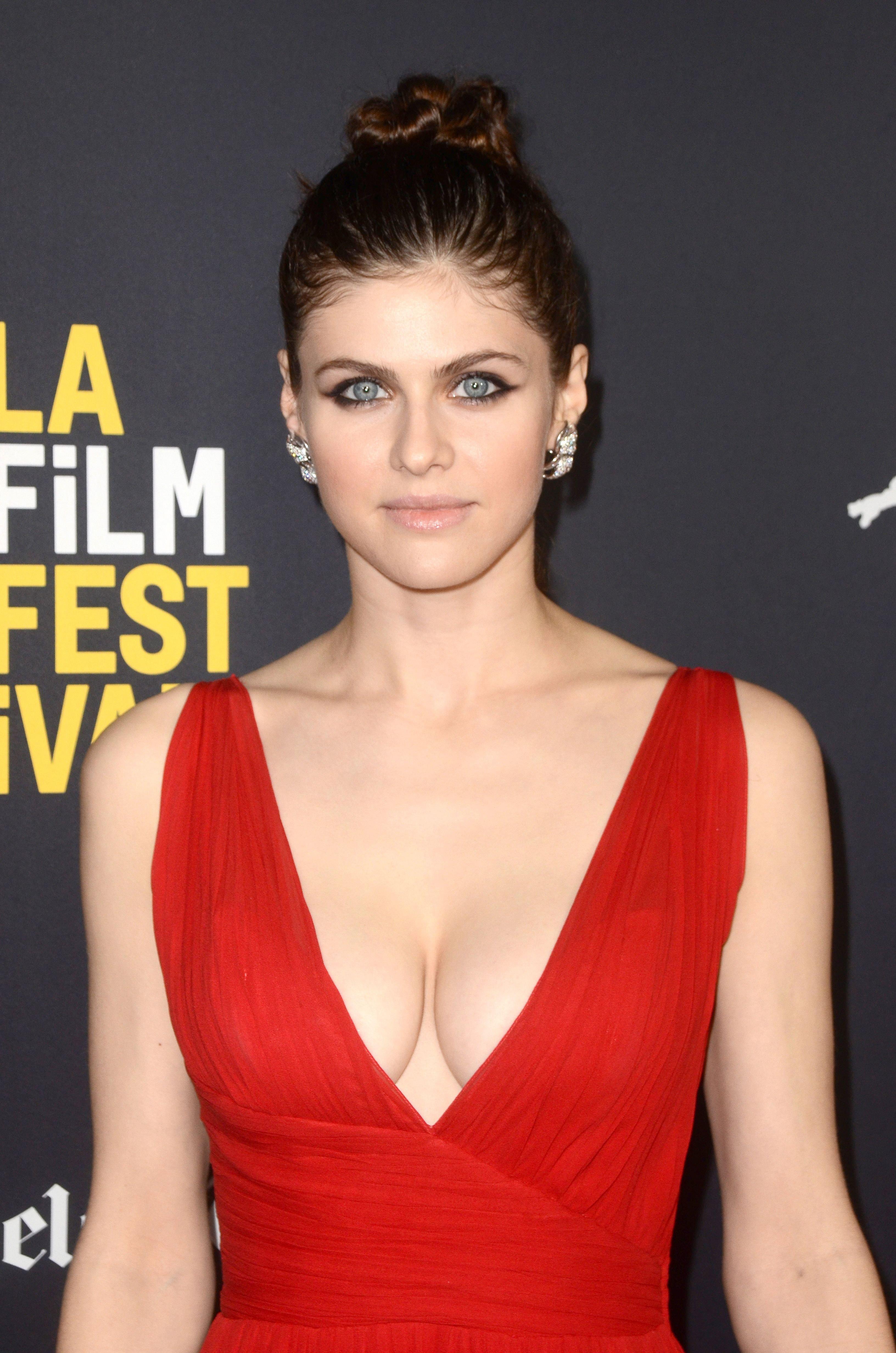 Daddario regularly shares her pandemic yoga sessions, going zen in downward dogs and stretching herself out. She's also opened up on her self-care, telling Byrdie:
"I've tried to get into meditation more. I've also focused on connecting with people. It's about not letting people into your life who don't serve you and refocusing who you have around you. I also do a lot of yoga now that yoga is open."
Better Together
Mentioning producer fiance Andrew Form, the star added: "And I have a wonderful partner who's helped me throughout this reopening journey. I feel very lucky, having someone to go through it with." Alexandra and Andrew got engaged in December 2021. The actress has since updated from NYC with her beau as fans gushed over the couple.