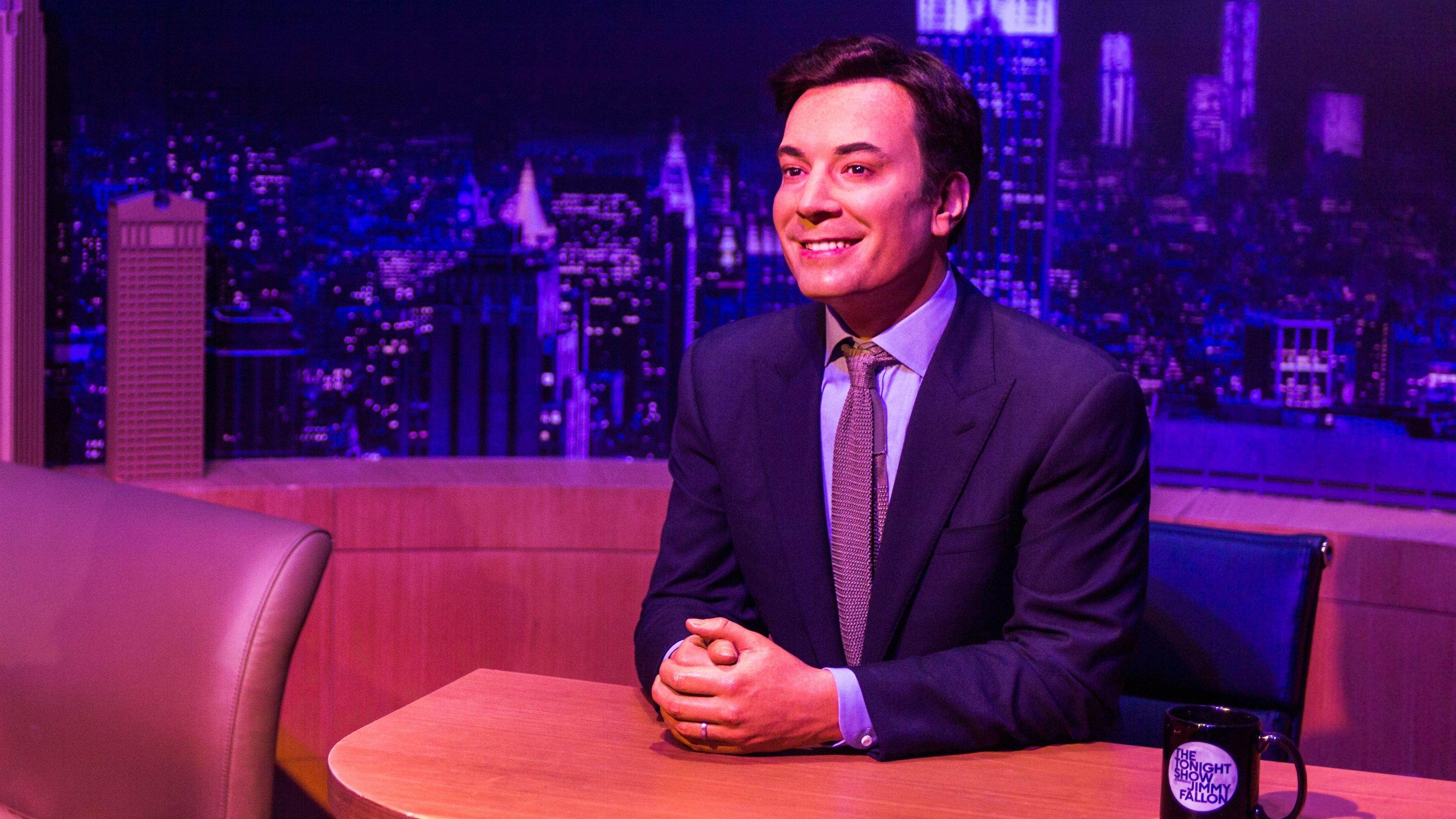 4 Hilarious Times Celebrities Got Sprayed On 'The Tonight Show'
Jimmy hosts A-list guests every weeknight, ranging from actors to athletes, comedians, public personalities, etc. In addition, he appears in topical humorous monologues, plays fan-favorite games, and hosts recurring segments such as Thank You Notes.
One of the show's major highlights is the "Slay It, Don't Spray It" game. In the game, two pairs of players escape getting blasted with water from a hose in their microphone by filling in the blanks of a song's lyrics. However, the losing team gets sprayed.
Continue reading to see the hilarious moments of some A-list guests who took part in the game.
Article continues below advertisement
Taraji P. Henson
In one of the show's episodes, Taraji P Henson was partnered with Normani against Taika Waititi and Rita Ora in the karaoke game. When the Empire actress could not remember the rest of Jennifer Lopez's Waiting For Tonight lyrics, she and Normani got soaked with water. As the water began to spray, the two hilariously rushed for cover while Jimmy exclaimed, "It's just water!"
However, Taraji screamed, "You cannot wet Black girls' hair! You cannot wet Black girls' hair! That was not in my contract!" Taraji jokingly yelled at Jimmy throughout the segment, and it was priceless and hilarious.
Bebe Rexha And T-pain
Another episode featured Bebe Rexha, Ryan Tedder, Anthony Anderson, and T-Pain performing in the Doombox. Bebe and Ryan sang Dua Lipa's Don't Start Now while Anthony and T-Pain performed Elton John's Tiny Dancer.
The game ended with T-Pain and Anthony sprayed multiple times and Bebe and Ryan winning the game. Bebe and her Ryan rubbed their victory on T-Pain and Anthony by laughing at them.
Article continues below advertisement
Nick Jonas Competed Against The Host
Despite his extensive musical knowledge, Nick Jonas was not saved from Jimmy's tricks.
Alessia Cara And Chance The Rapper
In another episode of the show, the challenging "Slay It, Don't Spray It" game featured Alessia Cara and her teammate Josh Groban, as well as Chance the Rapper and his teammate Joseph Gordon Levitt.
They all got a chance to put their musical abilities to the test. Alessia nailed Carrie Underwood's Before He Cheats, while Chance the Rapper had a blast performing Montell Jordan's This Is How We Do It. All four had to sing Living on a Prayer by Bon Jovi during the final round. Cara and Josh didn't have a good time, and they got sprayed.
The Tonight Show is exciting and hilarious and leaves the audience thrilled and excited for every episode. Fans can't wait to see more of their favorite stars getting sprayed soon.