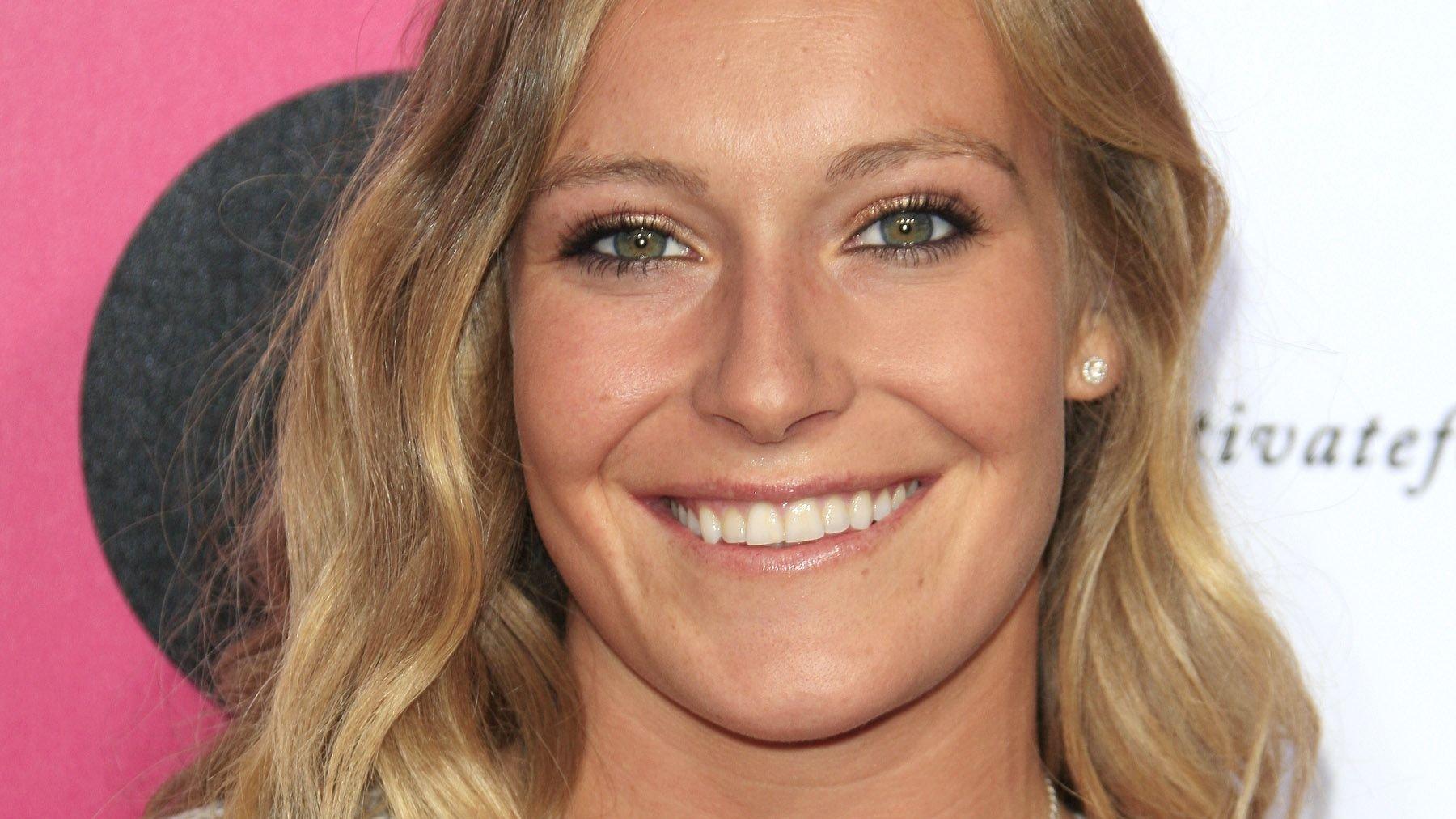 Olympian Jamie Anderson Flaunts Killer Abs
Snowboarder Jamie Anderson is getting some much-needed R&R two months after returning from the Winter Games in Beijing, as she's spending some time in Lake Tahoe and she's showing off her Olympic-worthy physique in the process.
The 31-year-old athlete, who won gold in slopestyle at the Pyeongchang Games in 2018, frequently shares photos that showcase her toned abs and overall fit physique.
Keep scrolling to find out more about her routine.
Article continues below advertisement
Her Fitness Routine
Anderson is definitely looking in fine form thanks to her snowboarding training and a fitness routine that includes yoga and gym workouts. She talked to Popsugar in 2020 about her regimen, saying she does yoga daily when her schedule allows it, and that she likes it both for its physical and mental benefits.
"Maybe I'm not doing like a full hour session, but just like a little meditation and some stretching and gentle movements," she said. "I know that when I'm practicing yoga regularly, I just feel a lot more grounded. I eat better and everything kind of falls into place."
Snowboarding Vs. Yoga
Although the Olympian loves yoga, she admits it's the complete opposite of snowboarding. While the latter involves a lot of fast moves and thrilling stunts, yoga is slower, more introspective and "a way to reflect and unwind and even visualize and manifest the things I want, the tricks that I want to do," she said.
In a 2014 interview with Refinery29, she also talked about yoga, saying, "I've really fallen in love with the philosophy aspect: connecting the mind, body, and the spirit, and working through any challenges in life through breathing, letting go, and being at peace with what is."
Article continues below advertisement
Her Go-To Gym Moves And Diet
By contrast, Anderson isn't too crazy about gym workouts but does them anyway, saying, "I've never been a big fan of the gym. That's why I have a trainer. I'm like, 'Tell me what to do — I just want to get in and out of here as soon as possible.'" Her go-to moves include push-ups and single-leg squats.
Healthy Body Image
Anderson has a healthy attitude about unrealistic beauty standards and refuses to follow diets just to fit a certain body type. "I try not to be too focused on being skinny. It's such a thing nowadays, but I really just want to feel healthy and make sure I'm giving myself what I need — my protein, my carbohydrates," she said.