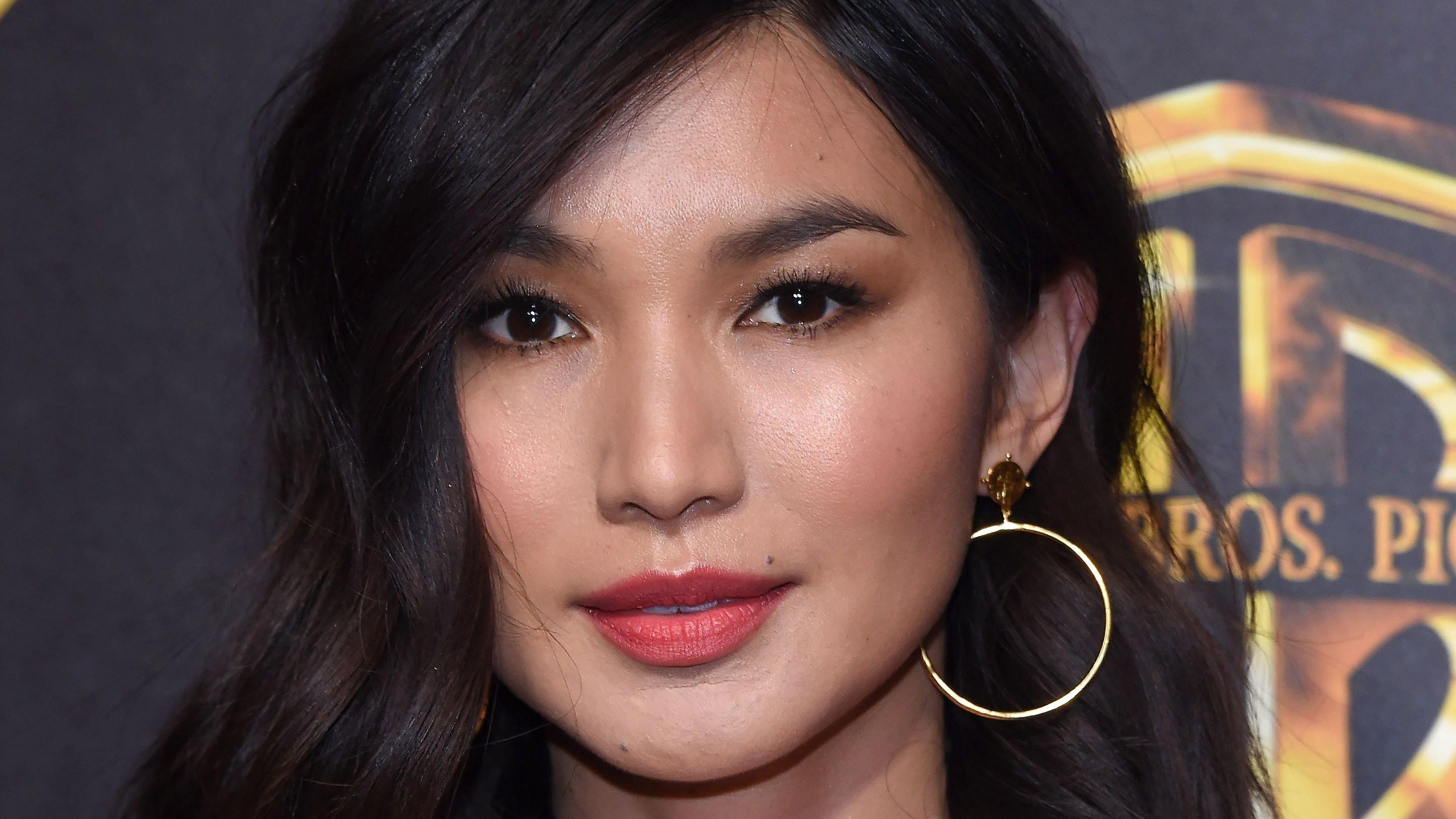 Gemma Chan Stuns In Sheer Black Mini Dress
39-year-old British actress Gemma Chan showed off her toned abs and long legs in Paris during the Louis Vuitton Fall/Winter collection show. The Eternals actress attended the event with her boyfriend Dominic Cooper, making a rare joint appearance. She waved and smiled at the cameras as she entered the venue in an in-season sheer dress and cape. Gemma's significant other Dominic also matched her outfit in an all-black outfit and his camera handy to capture his lady love.
Article continues below advertisement
Gemma Chan For Louis Vuitton 2022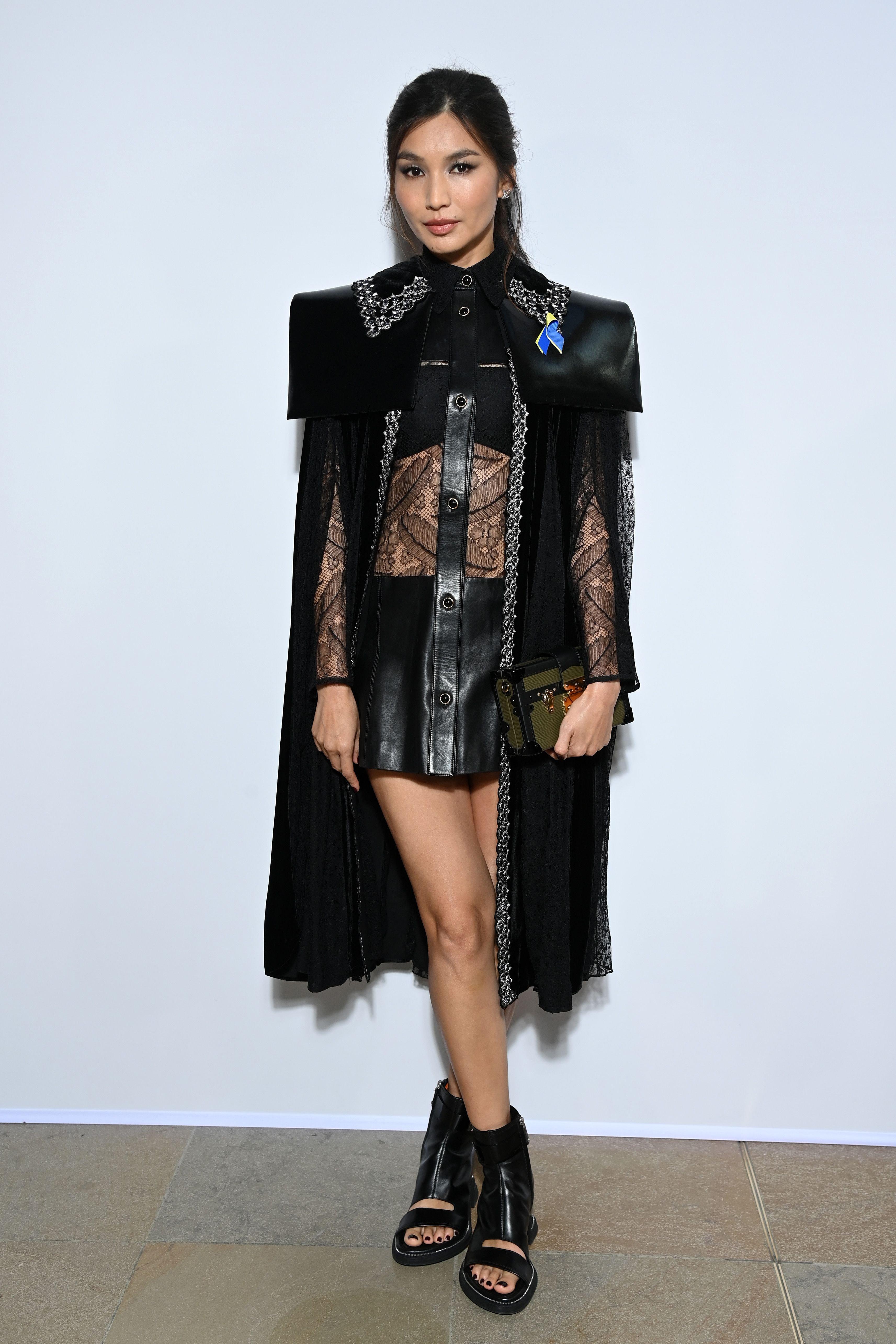 Gemma, 39, wore a sheer lace and leather mesh mini dress with the leather covering her privates and the lace displaying her mid-riff and toned arms. She draped a satin and lace mesh capelet reaching her mid-calf over her dress. Its collar and hemline had silver details embellished on them, and Gemma attached a blue and yellow ribbon underneath her collar in solidarity with Ukraine.
The actress' love for charity and passion for humanitarianism isn't new as she's been vocal about stopping East-Asian hate and racism in general.
Gemma Shoots A Look Book for British Vogue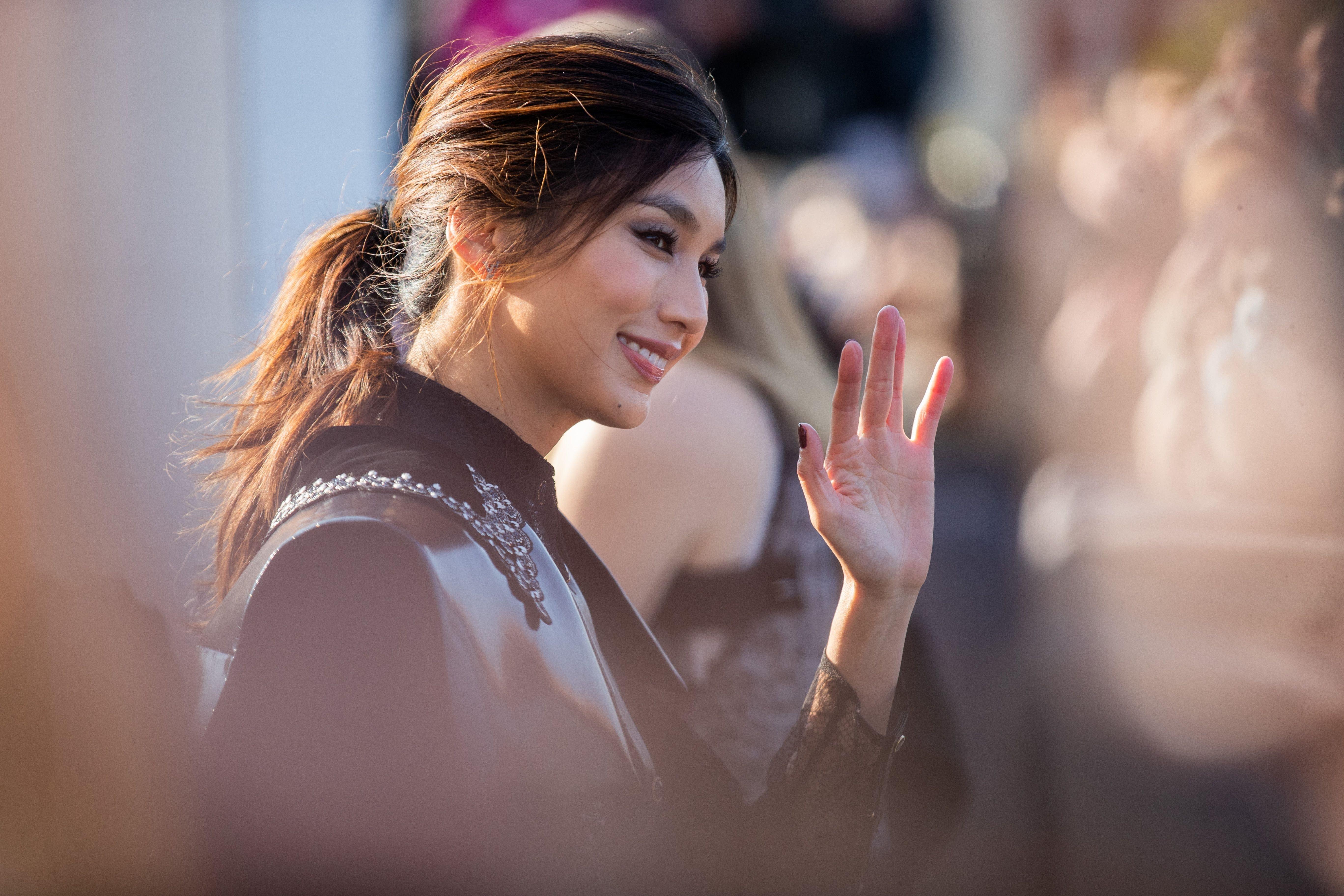 Gemma welcomed British Vogue to experience a day in her life as she prepared for the Louis Vuitton show in Paris. She described her look as "grungy with a hint of punk," telling Vogue the shoes were comfortable and made her feel powerful in these uncertain times.
The magazine documented her look, noting that the leather and lace mesh minidress was Look 27 of the SS22 Collection. Her boyfriend Dominic snapped the pictures for the lookbook, including a close-up of her painted black fingernails clutching the Petite Malle Bag.
Article continues below advertisement
Gemma Links Up With Sophie Turner, Joe Jonas, And More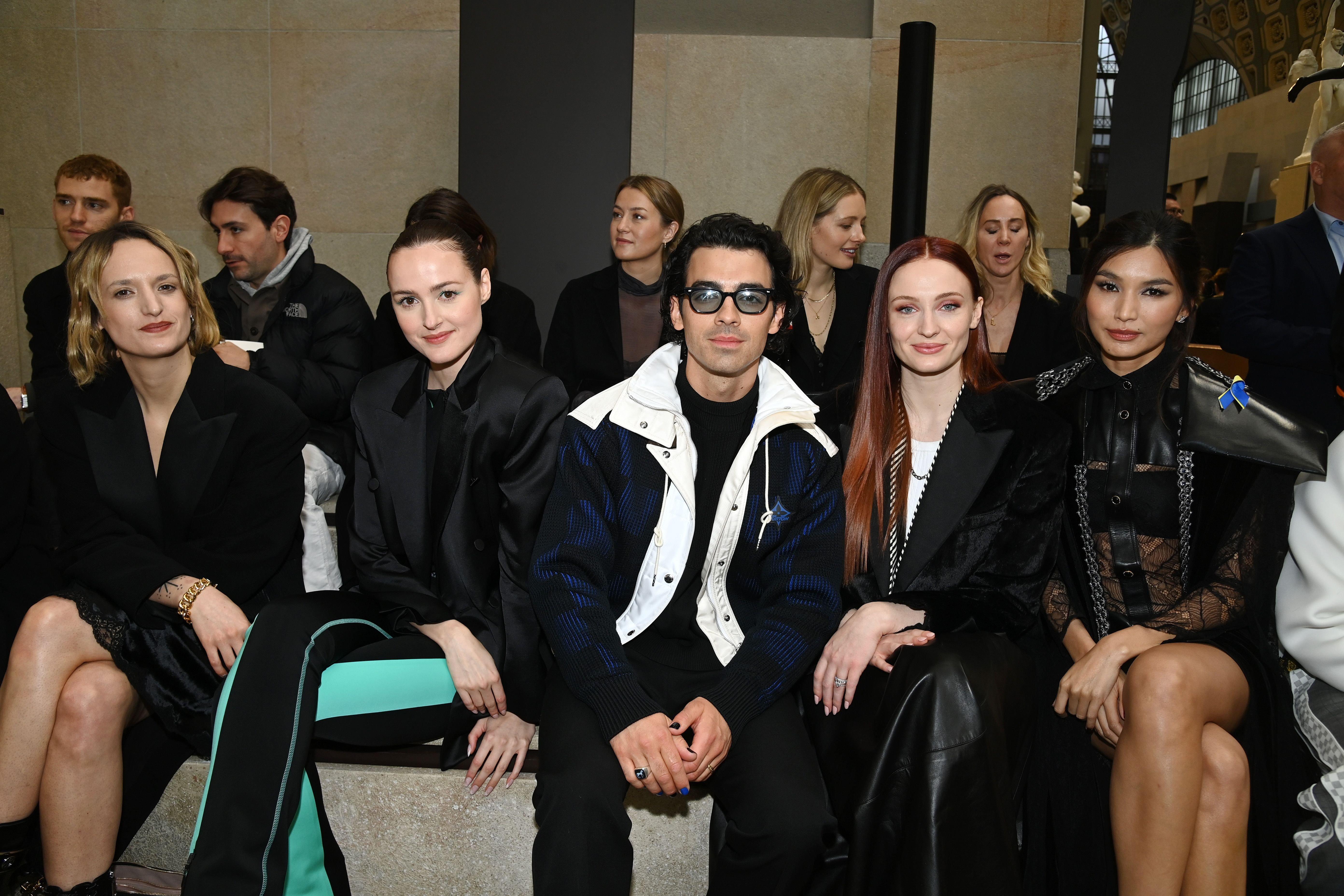 Gemma joined Joe Jonas and his wife Sophie Turner, who just had a second baby in the front row. The X-Men actress wore the same shoes as Gemma in a fiery red shade and a long, loose-fitting leather dress with an oversized suede blazer. The two ladies most likely bonded over their passion for humanitarianism since they're sourcing funds to help displaced Ukrainians who fled their country when Russian forces invaded.
Gemma And Sophie Seek Donations For Displaced Ukrainians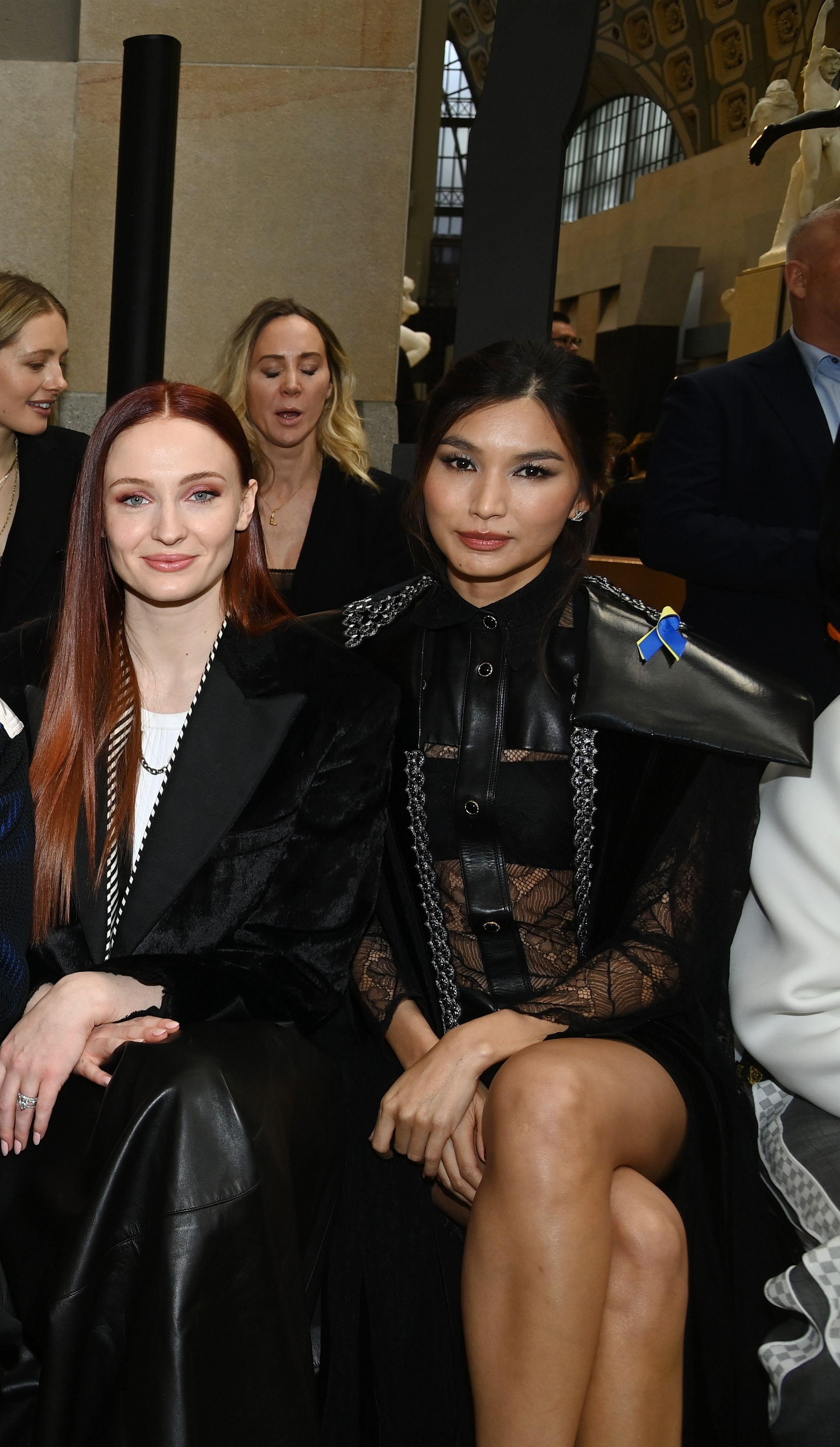 Gemma and Sophie used their platforms to source funds for displaced Ukrainians.
Taking to her 2.2 million followers on Instagram, Gemma wrote,
The war in Ukraine poses an immediate and growing threat to the lives and well-being of the country's 7.5 million children.
-
Over a million people have fled their homes in Ukraine. They need food, water, shelter and medical assistance.
-