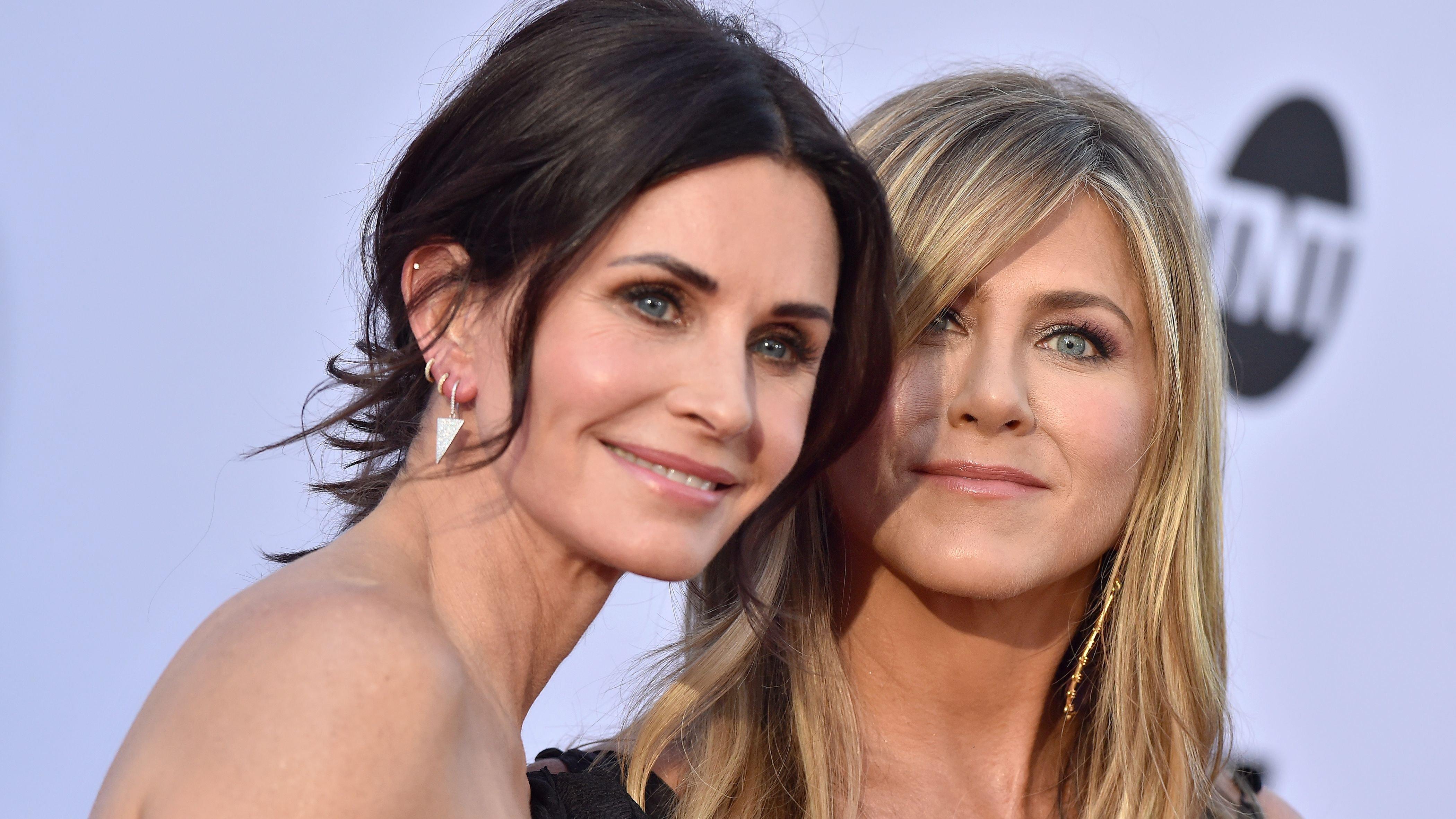 Inside Courteney Cox And Jennifer Aniston's Off-Screen Friendship
The classic television show Friends has been playing on TV screens since the episodes first aired, and reruns can still continuously be watched. The show depicted a group of friends and their close bond as they each pursue their own life and career in the bustling city of New York.
Of course, we all know that in the series, the characters were all very close friends. But on the outside, those friendships are actually very real. Jennifer Aniston and Courteney Cox played childhood friends in the show, and in real life, the two have an incredibly strong friendship.
Article continues below advertisement
Where Did It All Begin?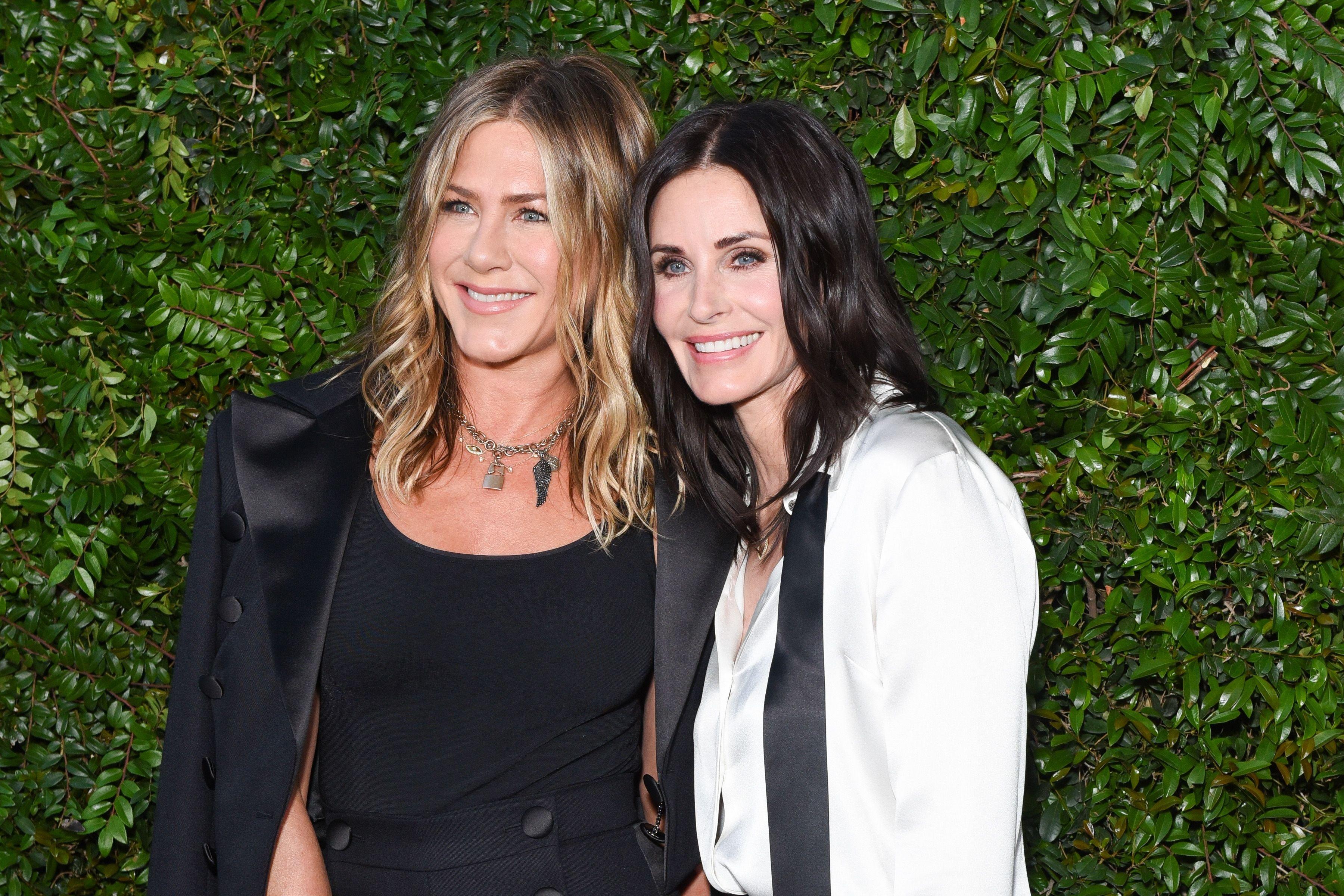 Jennifer Aniston and Courteney Cox first met when they were cast in the sitcom Friends back in 1994. And from there, their long-term friendship began. In an interview with E! News, Cox described what days were like when filming the show, and that both Aniston and Cox ate numerous lunches together on set.
Due to having so many lunches together, Cox and Lisa Kudrow started eating a salad known as the "Jennifer salad." The salad was a simple cobb with garbanzo beans and even a little turkey bacon for added flavor.
It's Been How Long?
The two co-stars have been friends for almost 30 years. That is definitely quite a long time. The stars love to post on their Instagram to share photos of the two of them hanging out and spending quality time together, whether it's a small get-together, or taking small trips.
Article continues below advertisement
They Are Always There For Each Other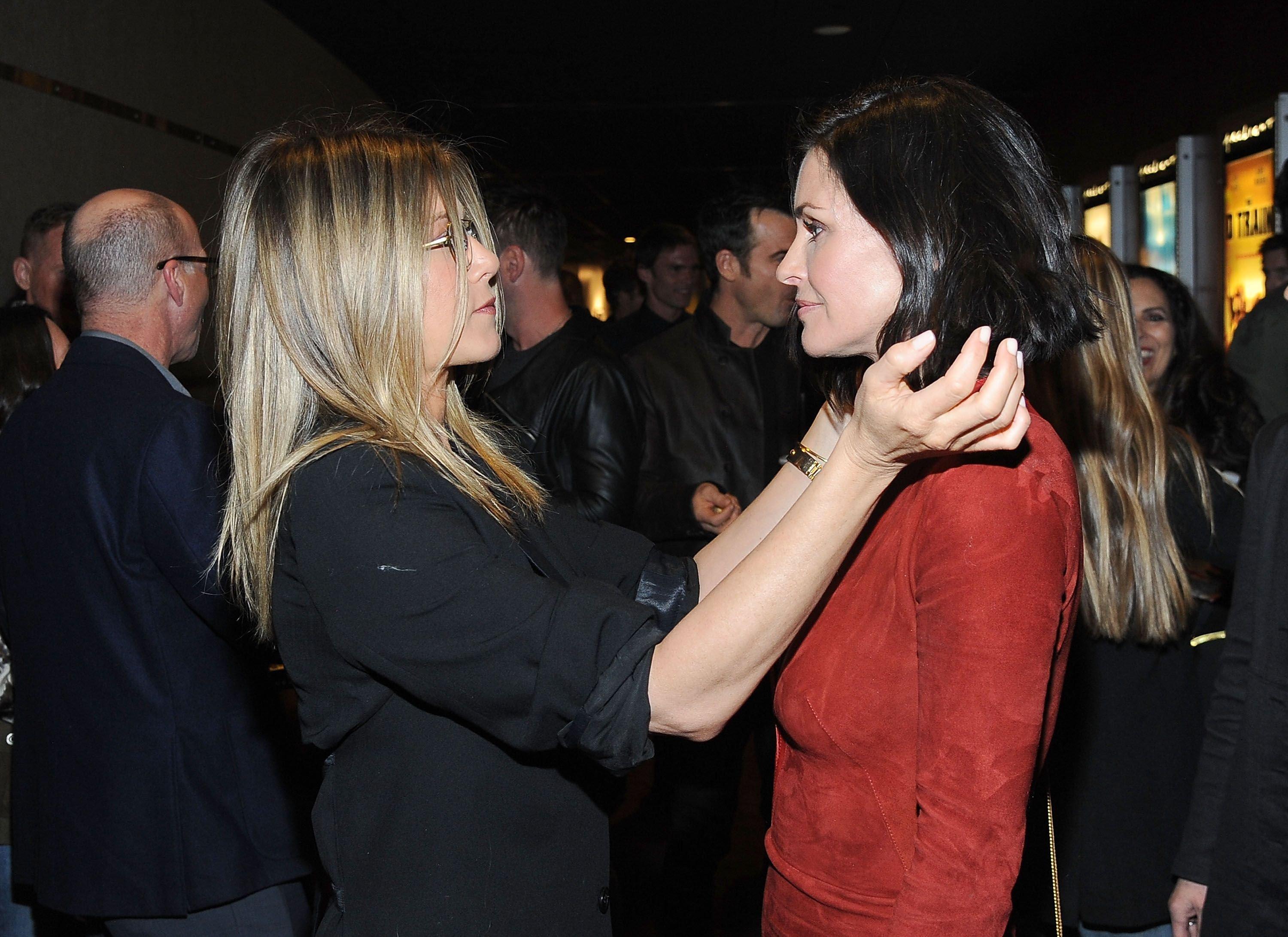 Having a best friend means through thick and thin, they will always be there to help and offer support. Courteney Cox attended both of Aniston's weddings, and was even the maid of honor at her second wedding, according to a report from The Mirror. Weddings are very happy occasions, and of course, people want to spend the day with those who they love and care about.
However, Cox and Aniston were there for each other even on their less happy occasions. When Aniston's marriage ended with Brad Pitt in 2005, Cox was there to help her through it. A few years later, when Cox separated from David Arquette in 2010, Aniston also was there to get her friend through the difficulties that come along with such a hard situation.
Aniston Supported Cox's Show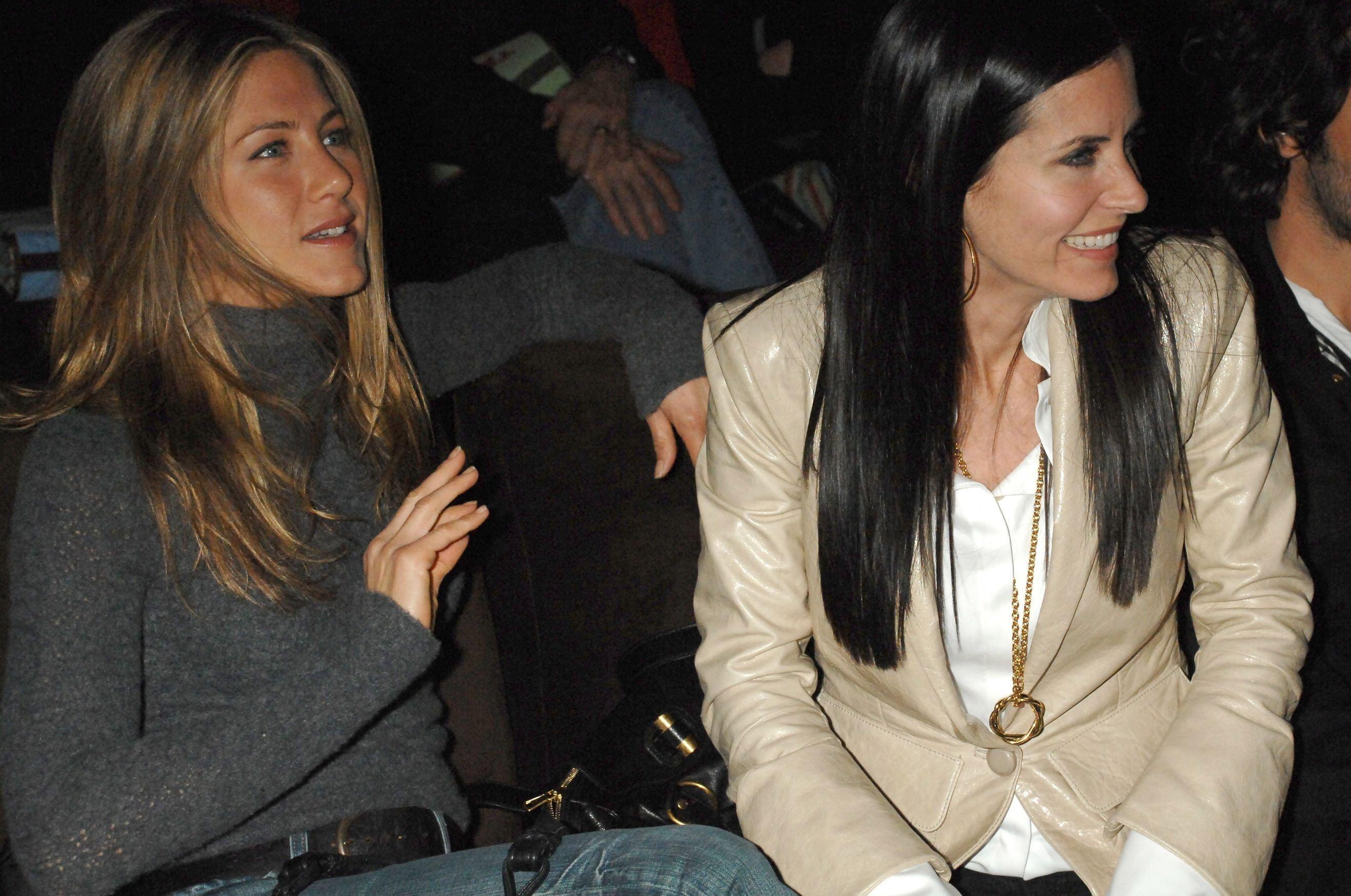 Courteney Cox, along with the other cast members from Friends, continued to pursue their passion for acting after the popular series finally aired its last episode. Cox starred in the series Cougar Town, and Aniston ended up guest-starring on the show. According to EW, the two had a reunion on set when Aniston starred in the second season of the series.
Their Friendship Is Unbreakable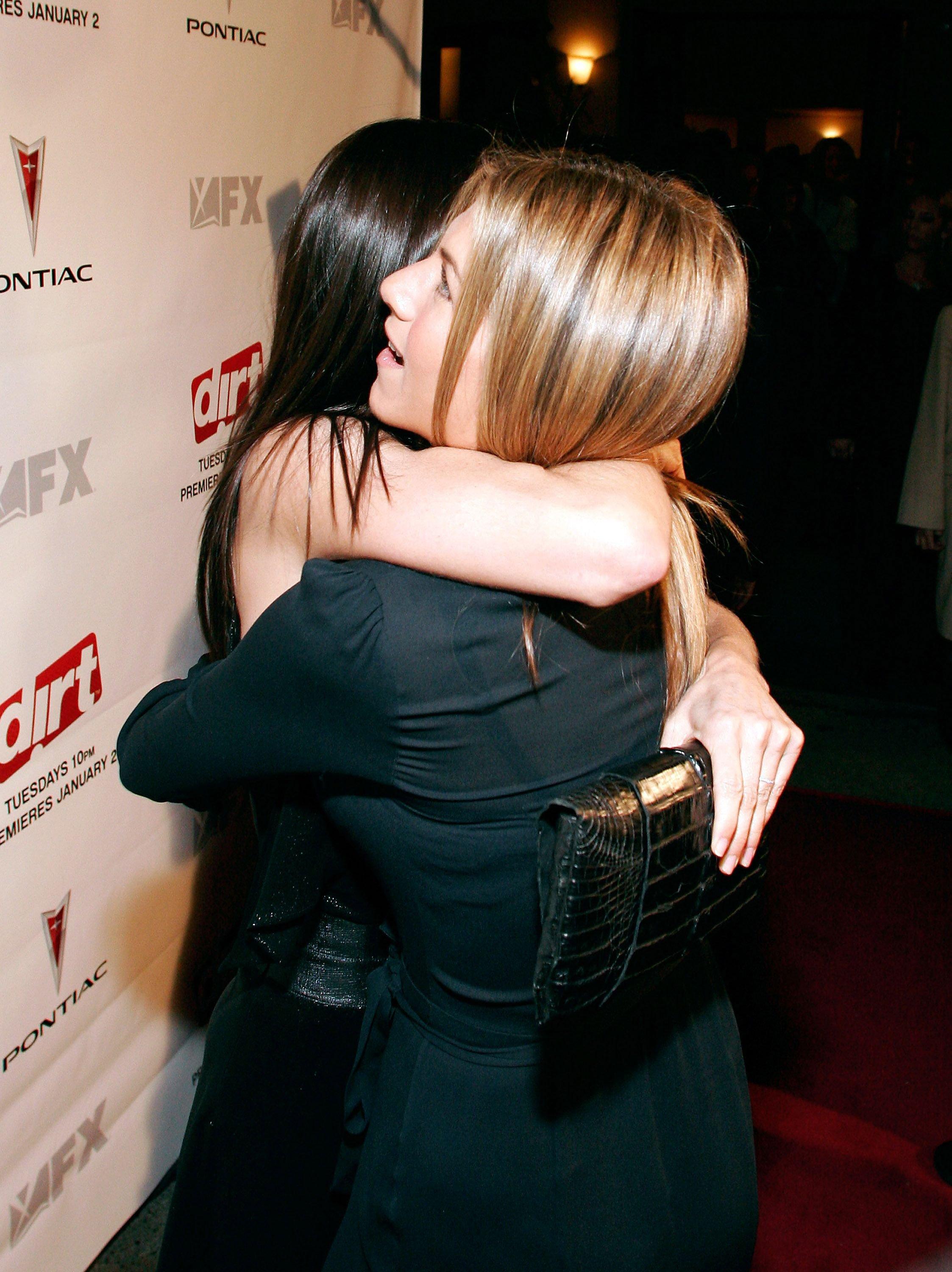 Jennifer Aniston and Courteney Cox have had a long and endearing friendship that will last for many more years to come. Theirs is a true friendship that will last through all the ups and downs, and it is great to see that they have remained BFFs even after Friends ended.