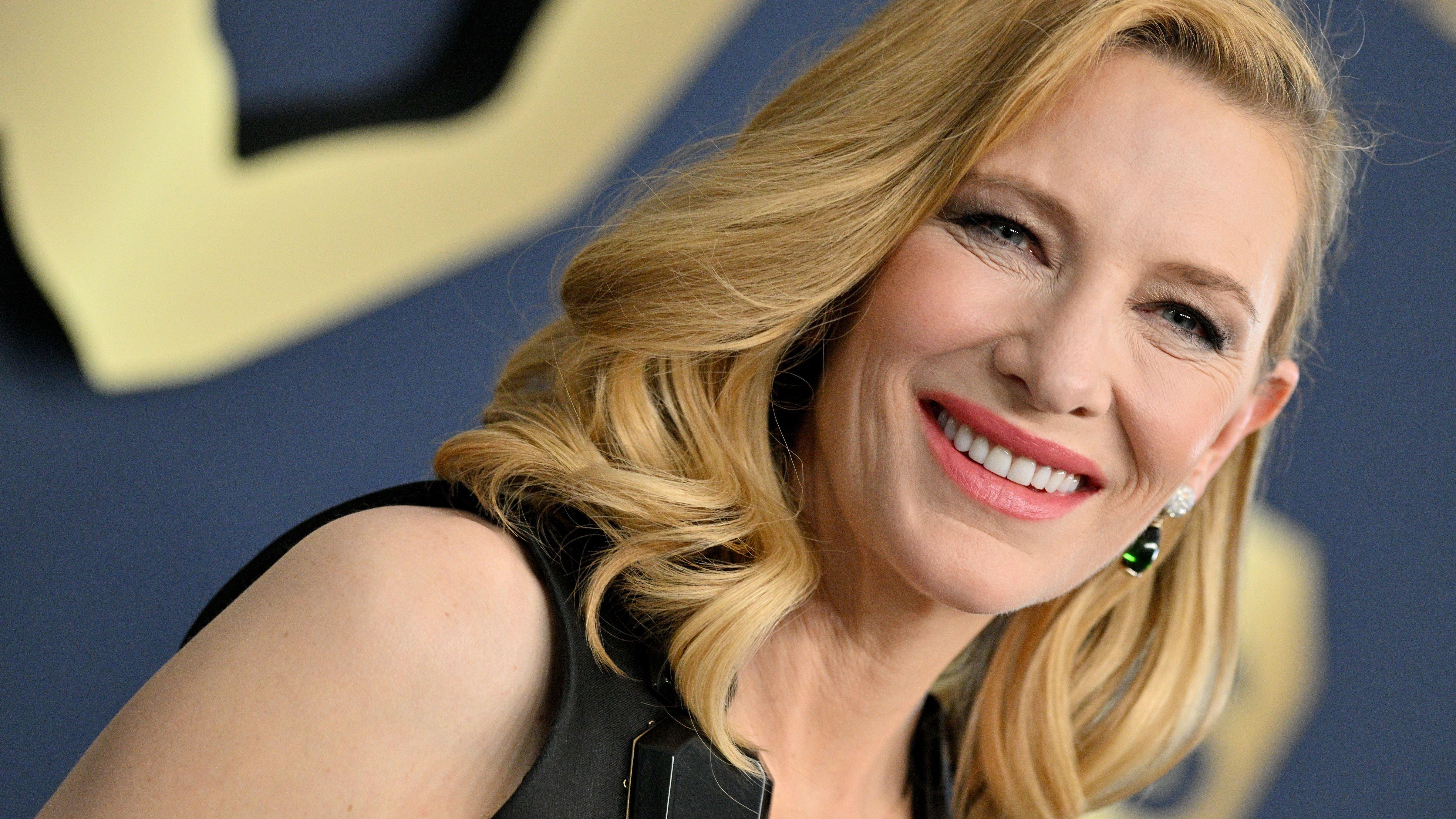 Cate Blanchett Stuns In Plunging Armani Dress
Armani's bio states, "Elegance is not about being noticed but about being remembered," and after seeing the stars in his dresses last Sunday, we have to say truer words have never been spoken. Two of the most memorably dressed stars that graced the Screen Actors Guild Awardsred carpet wore Armani. Lady Gaga shone brightly in a white dress and blonde hair while Cate Blanchett balanced the carpet in a black architectural dress.
Let's start with Lady Gaga.
Article continues below advertisement
Lady Gaga, Elegant In White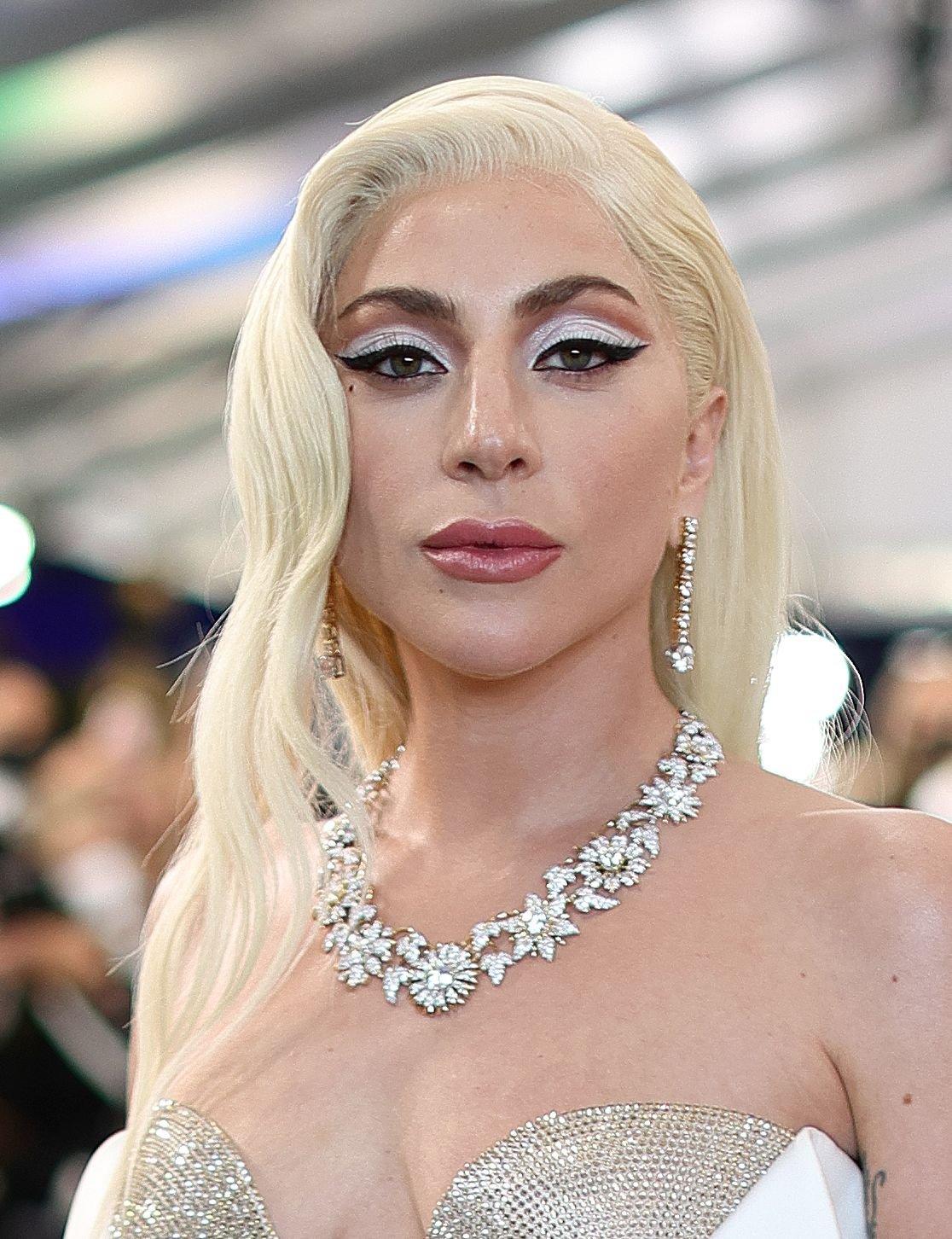 Lady Gaga shone like an angel wearing a Giorgio Armani Privé white silk satin dress. Its neckline combined an embellished plunging sweetheart cut and a plain open flap. You can call the dress the gift that keeps on giving. Gaga accessorized her neck and ears with mixed material Tiffany & Co. jewelry - the necklace used a floral motif while the earring was a simple drop design.
Gaga's Message To Fans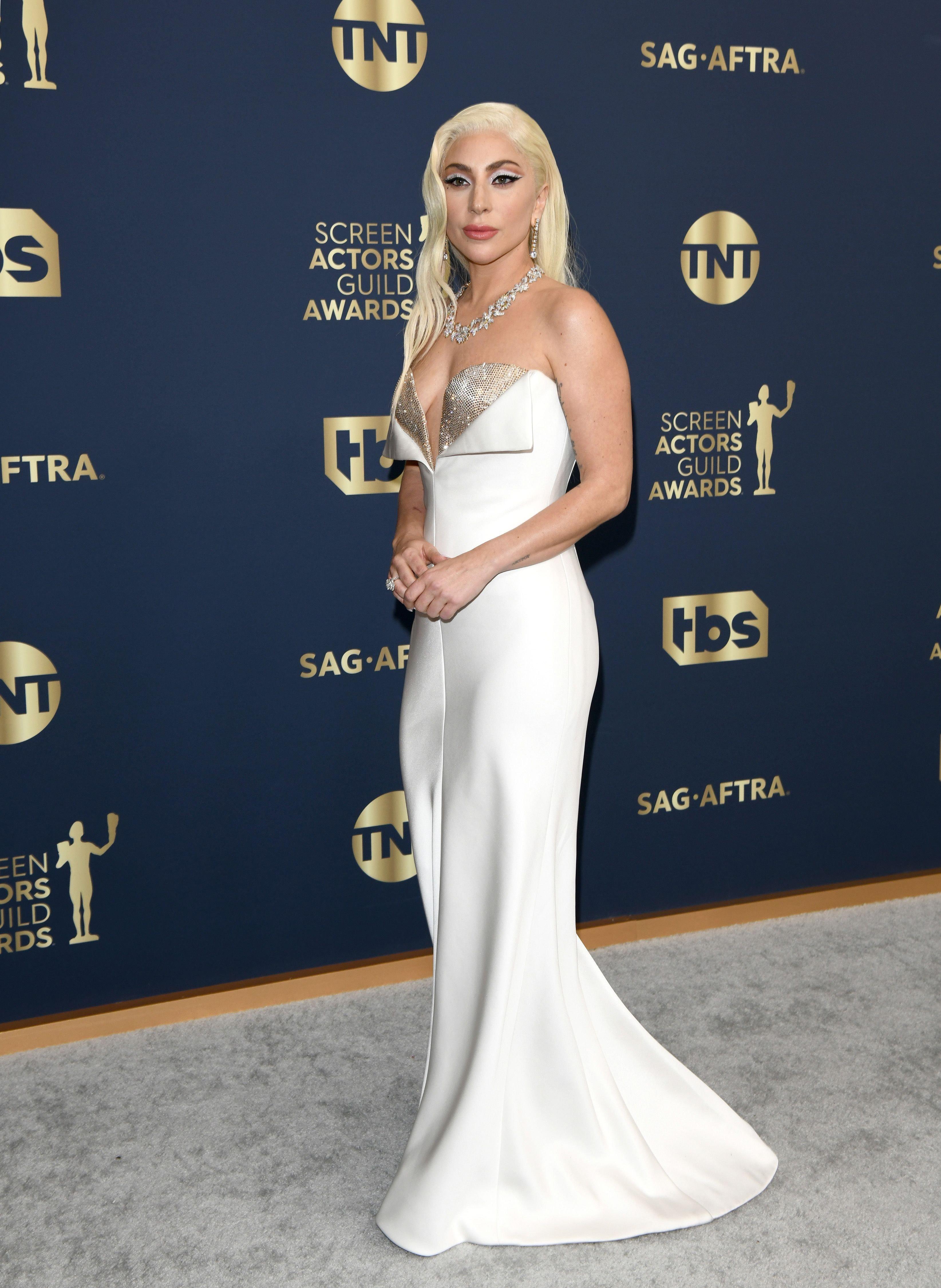 Lady Gaga penned a heartfelt message to her fans before the event started and took a moment to shine a light on the war going on in Ukraine right now.
My true wish tonight is that for two hours myself and my fellow actors at @sagawards would have made the public smile. I'm honored to have been there, it is a privilege to be an entertainer. There are many reasons the world gives us all the time NOT to smile. I'm praying tonight for Ukraine and am sending smiles to all your hearts I pray will be whole soon.
-
Article continues below advertisement
Armani Honors Ukraine With No-Music Policy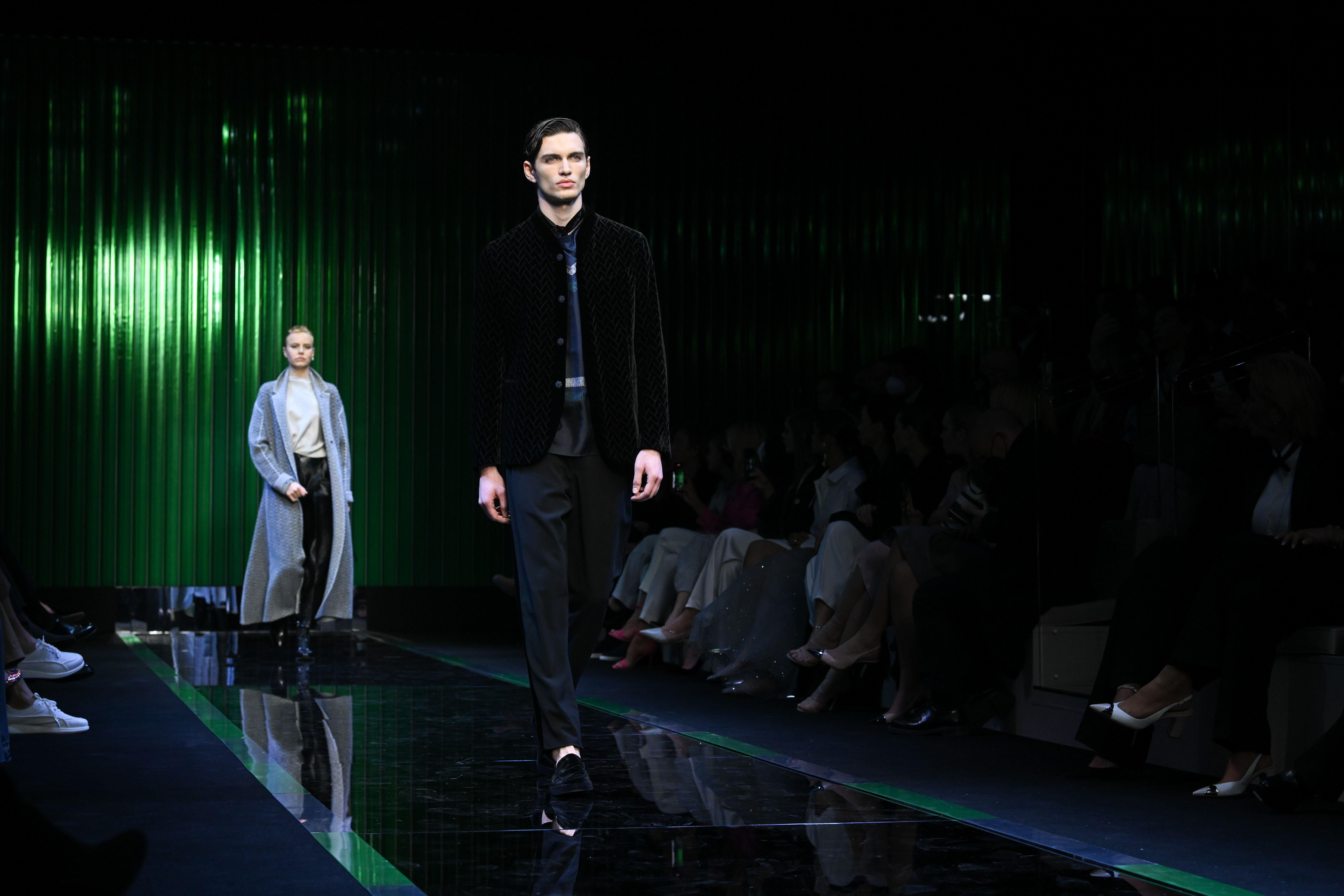 Mr Armani has chosen to not use any music at the Giorgio Armani Fall Winter 2022-23 show as a sign of respect to the unfolding tragedy in Ukraine.
-
Following the tragic occurrence in Ukraine currently, the Creative Director of Armani, Giorgio Armani himself, decided to forgo the customary music on the runway. Through his translator at the beginning of his show, He said, "Silence speaks louder than words. I think the clothes became even more powerful through the silence."
Armani's sentiments align with Lady Gaga's, and we can see why she would wear a piece from his collection - like minds, like values.
Armani Ambassador Cate Blanchett, Jaw-Dropping In Black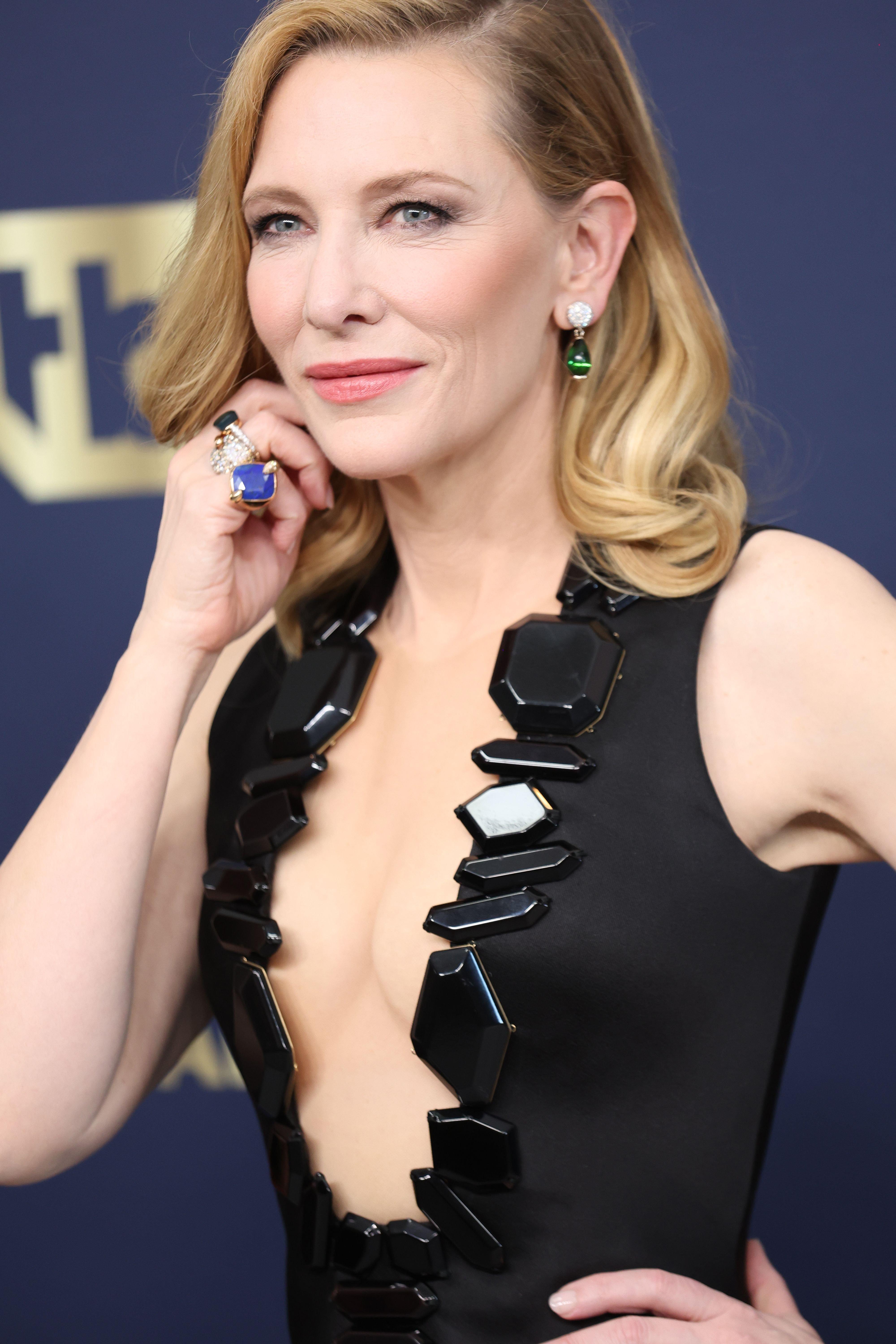 Cate Blanchett left jaws dropping to the floor when she walked in wearing a custom Giorgio Armani Privé dress. The black silk number had an architectural cut with a plunging neckline to her midriff, exposing the center of her chest, cleavage, and bare slender neck.
Armani trailed the dress's hemline with bold onyx stones matching her Pomellato rings and earring. The precious stones were statement enough, barring the need for a neckpiece, as that would've been distracting.
Celebrity Red Carpet stylist Elizabeth Stewart curated Cate's look for the night.