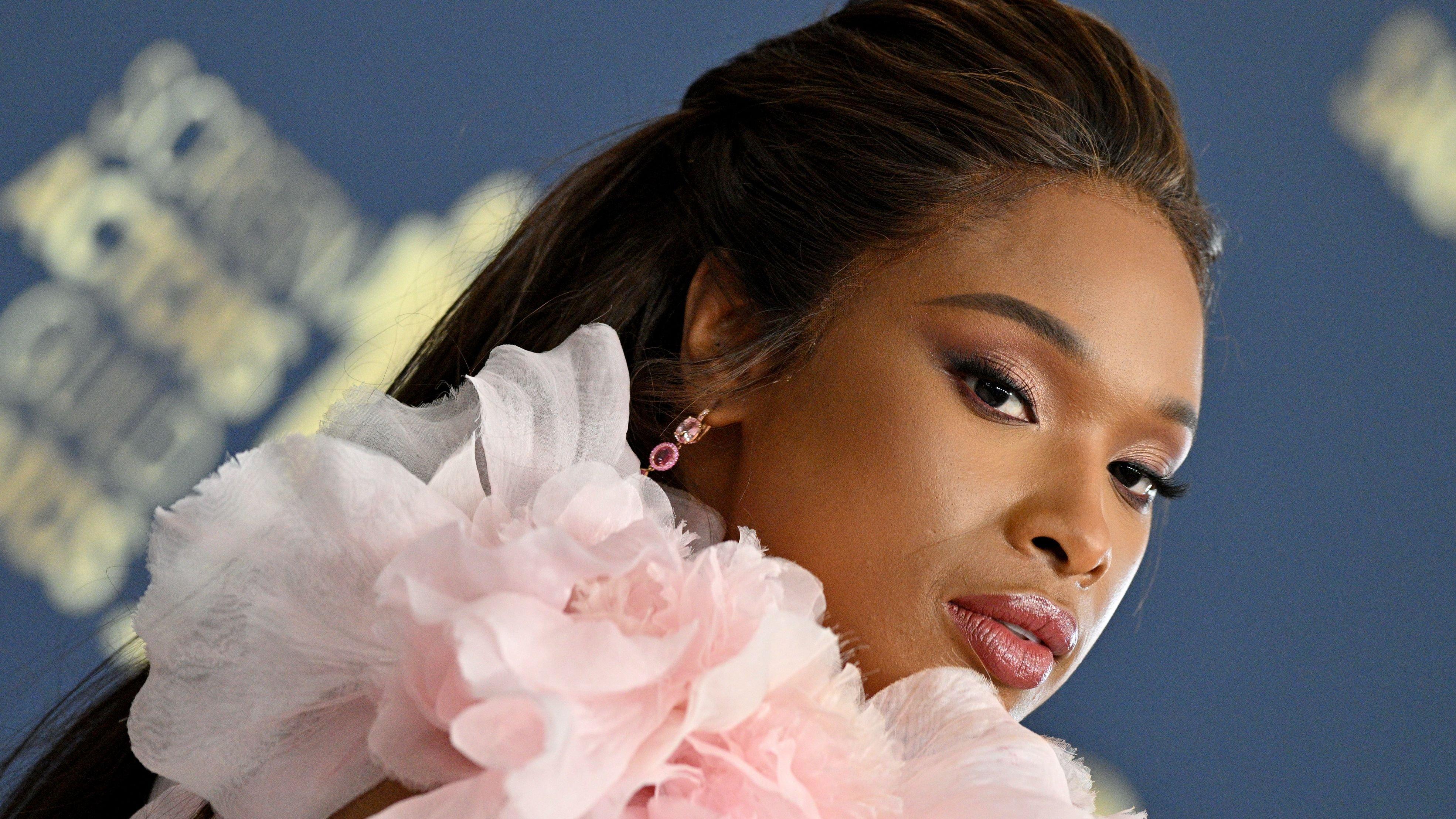 Jennifer Hudson Impresses In Floral Vera Wang Dress
Jennifer Hudson brought spring with her to the Screen Actors Guild Awards on Sunday, 27 Feb., as she stopped on the red carpet in a pink floral dress. The actress earned a nomination for Outstanding Performance by a Female Actor in a Lead Role for portraying late soul singer Aretha Franklin.
Although she didn't leave the event with the Actor, she sure left a lasting impression in our hearts, earning herself a spot on the best-dressed list for the SAG Awards alongside Kerry Washington, Vanessa Hudgens, and Selena Gomez.
Article continues below advertisement
All Pink Everything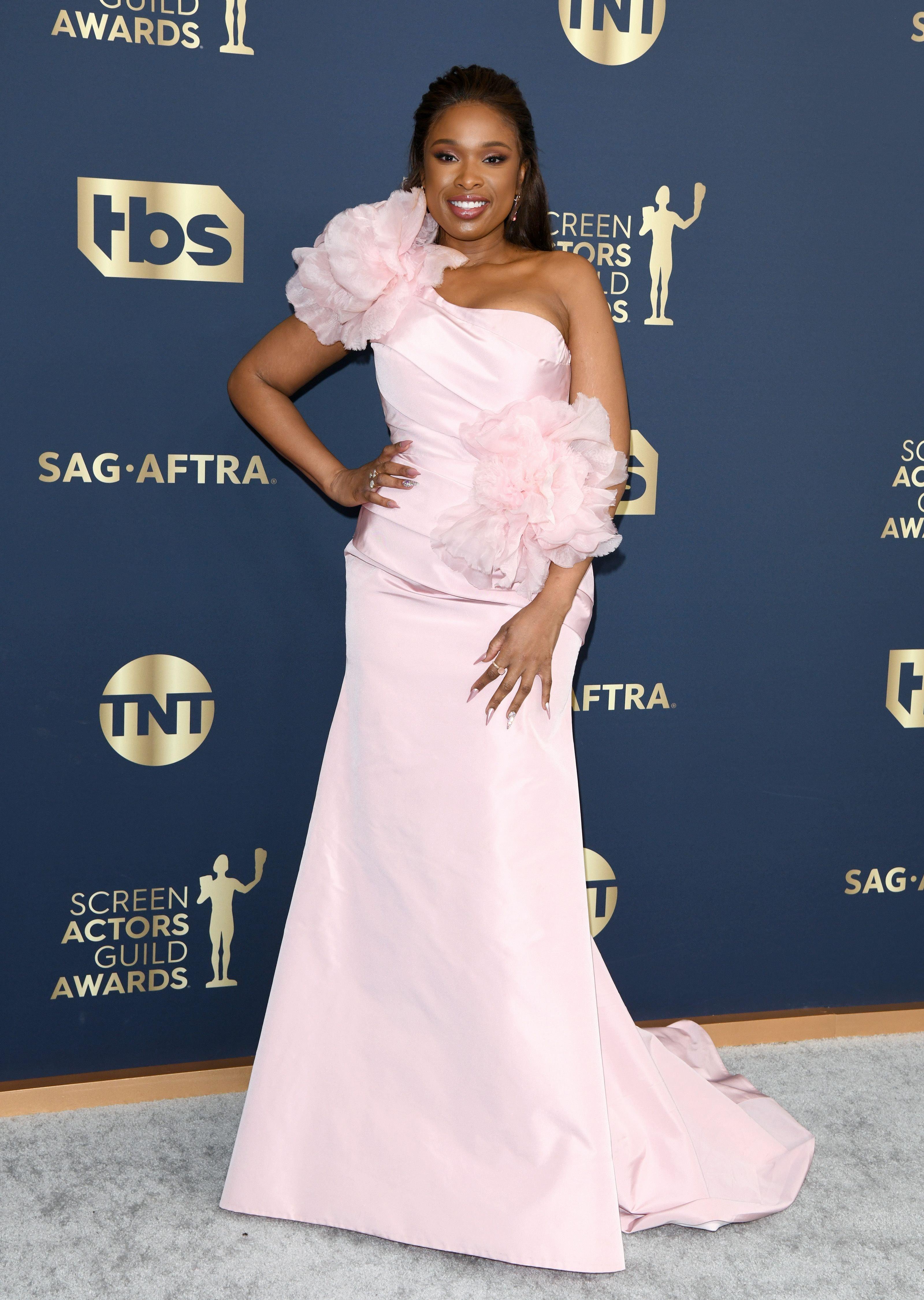 She painted her nails in a matching blush pink hue and adorned her ears with pink gemstone earrings. J Hud pulled her hair had in a high puff and let the rest fall to her back. Her hairstylist Kiyah Wright revealed to US Magazine that we almost missed the chance to see the Respect actress on the carpet last Sunday.
We were all rushing to get Jennifer into the car, everyone was doing last-minute touch-ups, taking pictures, making sure her hair stays right and I got drips of product on [her] dress!
-
Thankfully, they worked it out and we got to see the beauty that is Jennifer Hudson in her Vera Wang Spring-inspired dress.
Vera Wang For The Night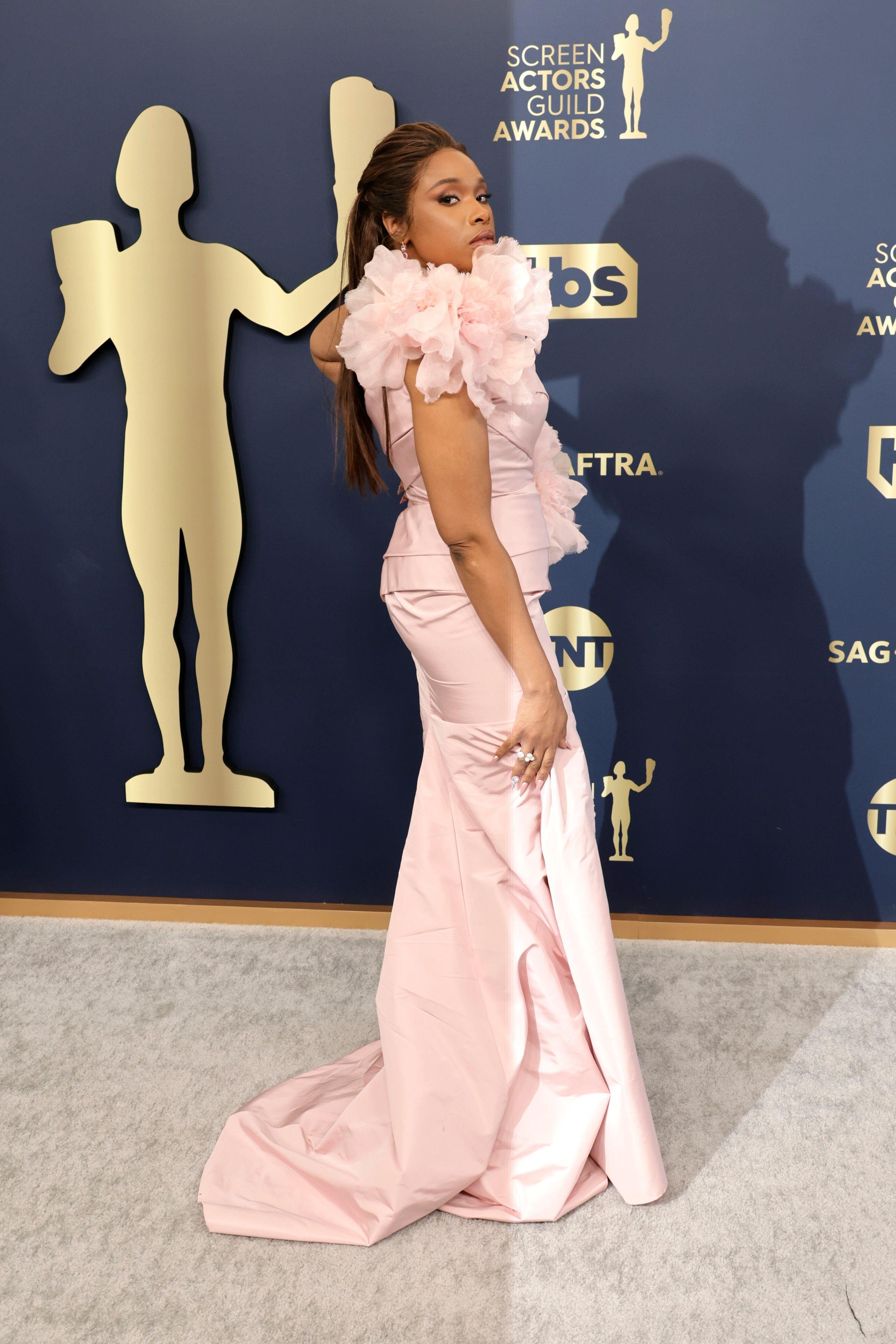 J Hud was a vision in blush pink from head to toe as she stood tall in the floral embellished Vera Wang dress. The mono-sleeve number hugged her curves and formed a drape around her bodice, trailing down to a short train. Vera Wang, via her official Instagram page, said it was a privilege dressing the superstar and congratulated her on her nomination.
A hint of spring !🙏🌸It was such a privilege to dress you for your nomination last night at the SAG Awards. You have continued to astound me…. Sending love 💗. xxv
-
Article continues below advertisement
Rubbing Shoulders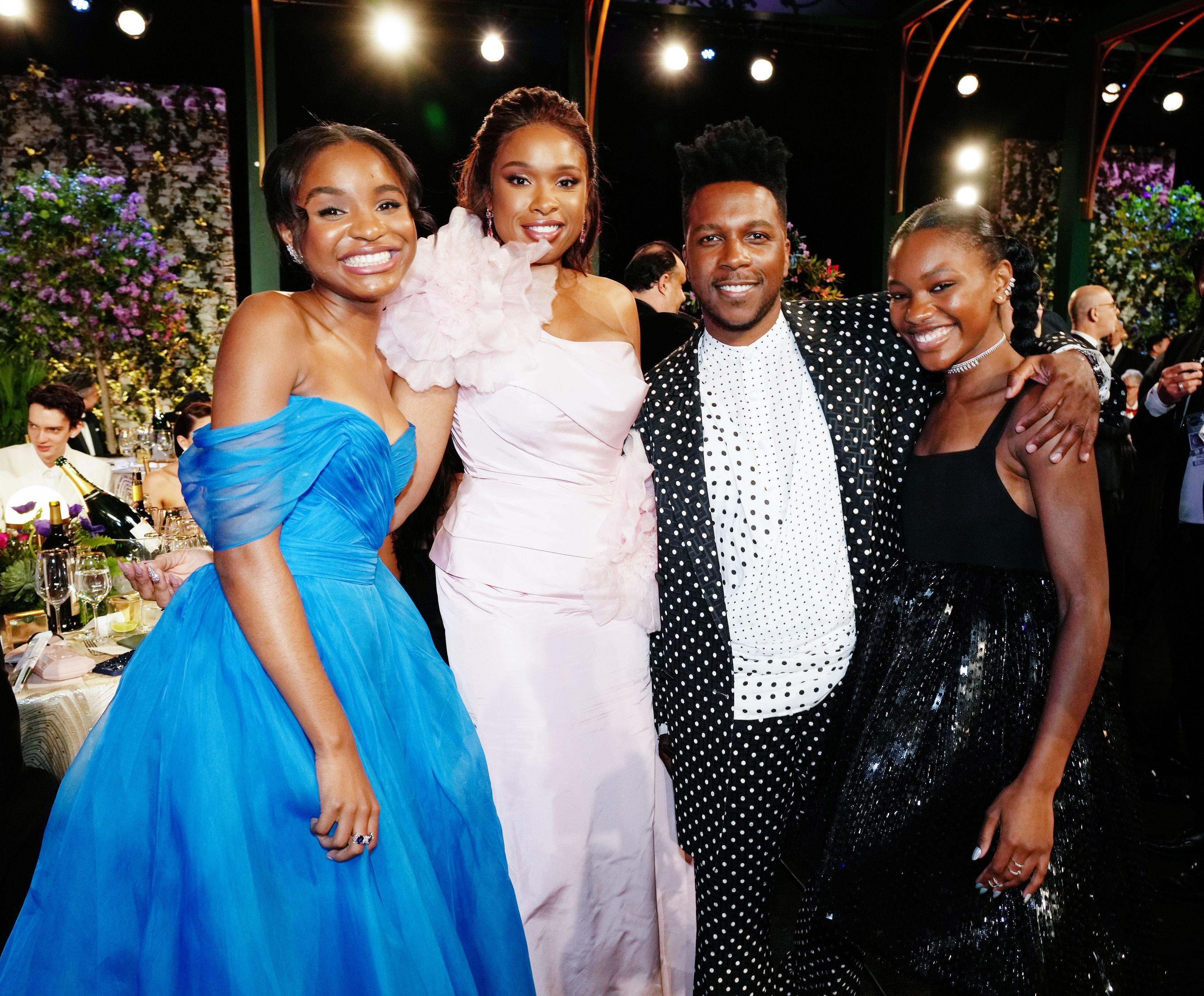 J Hud took her loss graciously and congratulated other winners saying the best part of every award show is rubbing shoulders with her peers.
I had such a good time at the @sagawards last night! It was truly a celebration of actors. The best part for me was being amongst my peers. My community ! Congratulations to all the amazing winners and to everyone whose hard work and craftsmanship were represented!
-
R-E-S-P-E-C-T Is Doing Well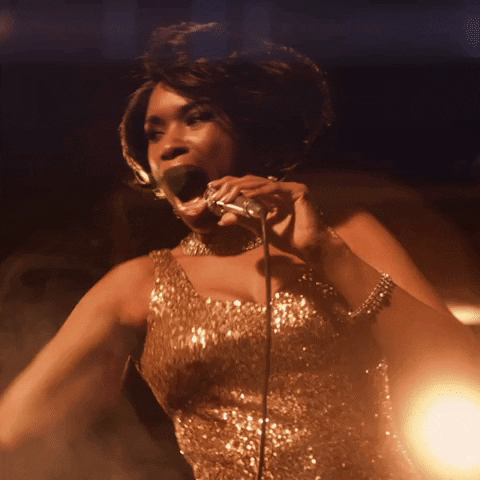 Respect is not a failure regardless because she already won two NAACP awards last week for her role. Though she didn't get an individual nod from the Oscars, the movie's music earned a nomination for Best Compilation Soundtrack at the Grammys.