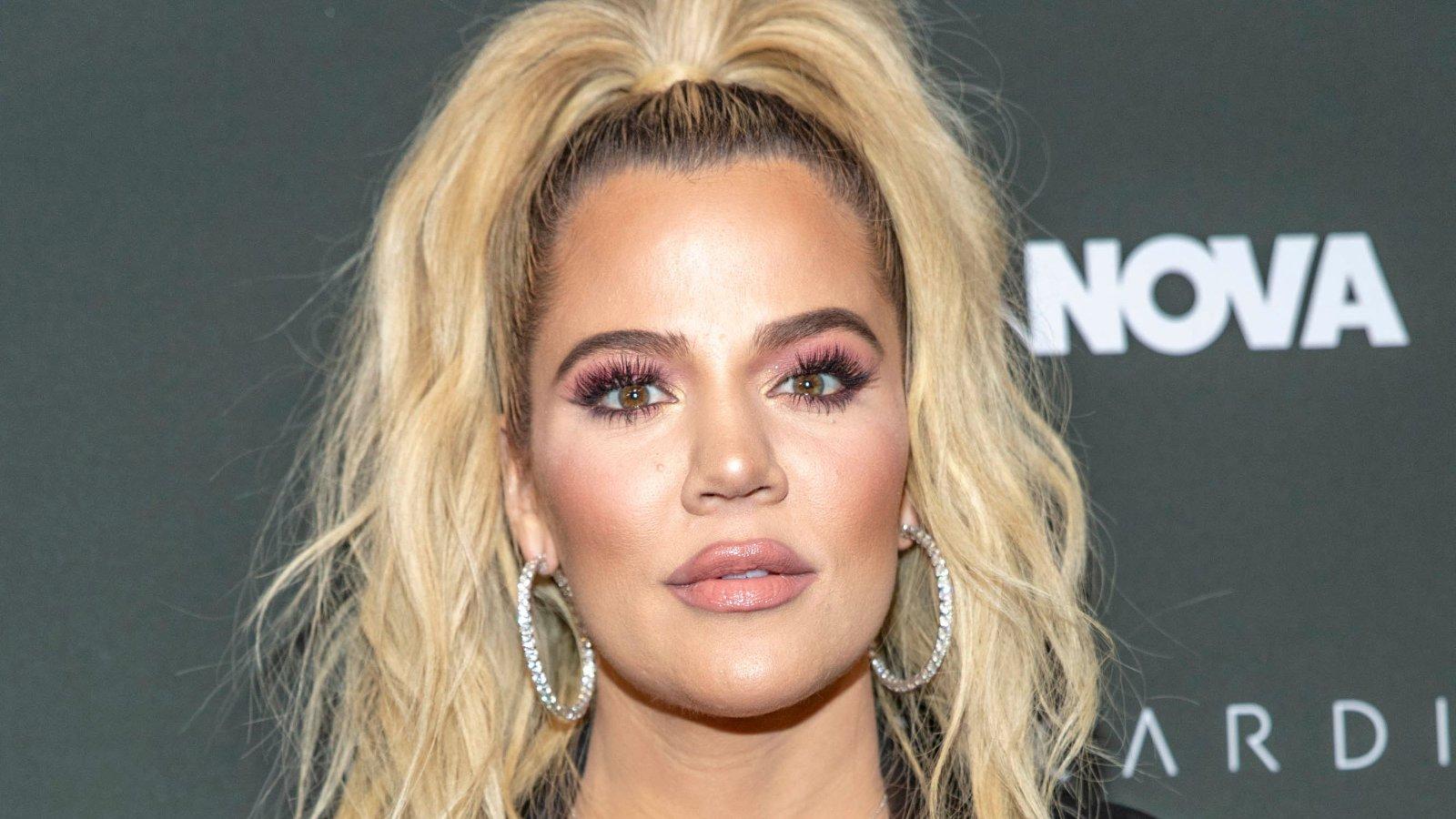 Khloe Kardashian Shares Tribute To Sisters
In the spirit of Valentine, Khloe Kardashian took to her Instagram to appreciate every lady of the Kardashian-Jenner clan - Kourtney, Kim, Kendall, Kylie - for being there through thick and thin. It's no longer news that the 37-year-old is romantically going through a tough time. First, her baby-daddy, Tristan Thompson, cheated on her yet again and birthed a child with his former personal trainer Maralee Nichols. Then, her ex-husband Lamar Odom won't keep her name out of his mouth in the Celebrity Big Brother house as he keeps insisting her wants her back.
Article continues below advertisement
Showing Sisterly Love
Khloe shared a reel combining different clips of her and her sisters having fun to her 211 million Instagram followers. The beauty influencer and business mogul expressed her love for the ladies through the background music. The lyrics say, "Thank you sister, because, I wouldn't have made it if I didn't have you holding my hands," and it encapsulates Khloe's entire life. Considering the scandals and drama she's survived over the years moreso last year with Tristan's new baby mama and cheating scandal, her sisters have always been her support system.
Miles Apart Or Side By Side
Kim and Kourtney swooned in the comment section expressing their affections toward their sister, with the former saying, "Side by side or miles apart SISTERS are always connected at heart." Then she reposted the reel on her Instagram story. Kendall Jenner, on the other hand, wrote, "the loves of my life ❤️‍🔥." Other celebrities and fans alike dropped encouraging hearts and messages along "Sisterly bonds lasting forever." They also insinuated the Kardashians have always been a delight to watch, and we'll get more of that this year on Hulu in the USA and Disney Plus in the UK.
Article continues below advertisement
Supporting Skims
One thing about the Kardashians is that they always show up for each other, as you can see in the picture below. Khloe joined her older sister Kim, mom Kris Jenner and their children for the end-of-the-year Cozy SKIMS campaign last Christmas. The sisters looked chummy as they embraced their children, with Kris looking like a proud grandmother. The way True looks at Khloe with so much love and affection in her eyes makes us want a little girl of our own.
Keeping Up With The Kardashians On Hulu
As the Kardashians said goodbye on E! last year, they launched a new era to air on the streaming service Hulu this year. The sisters would return on April 14, and we look forward to seeing important family moments like Kylie's second pregnancy and Kourtney's proposal.
"New year, new beginnings. 🤍 See you soon," Hulu wrote on its Instagram page.