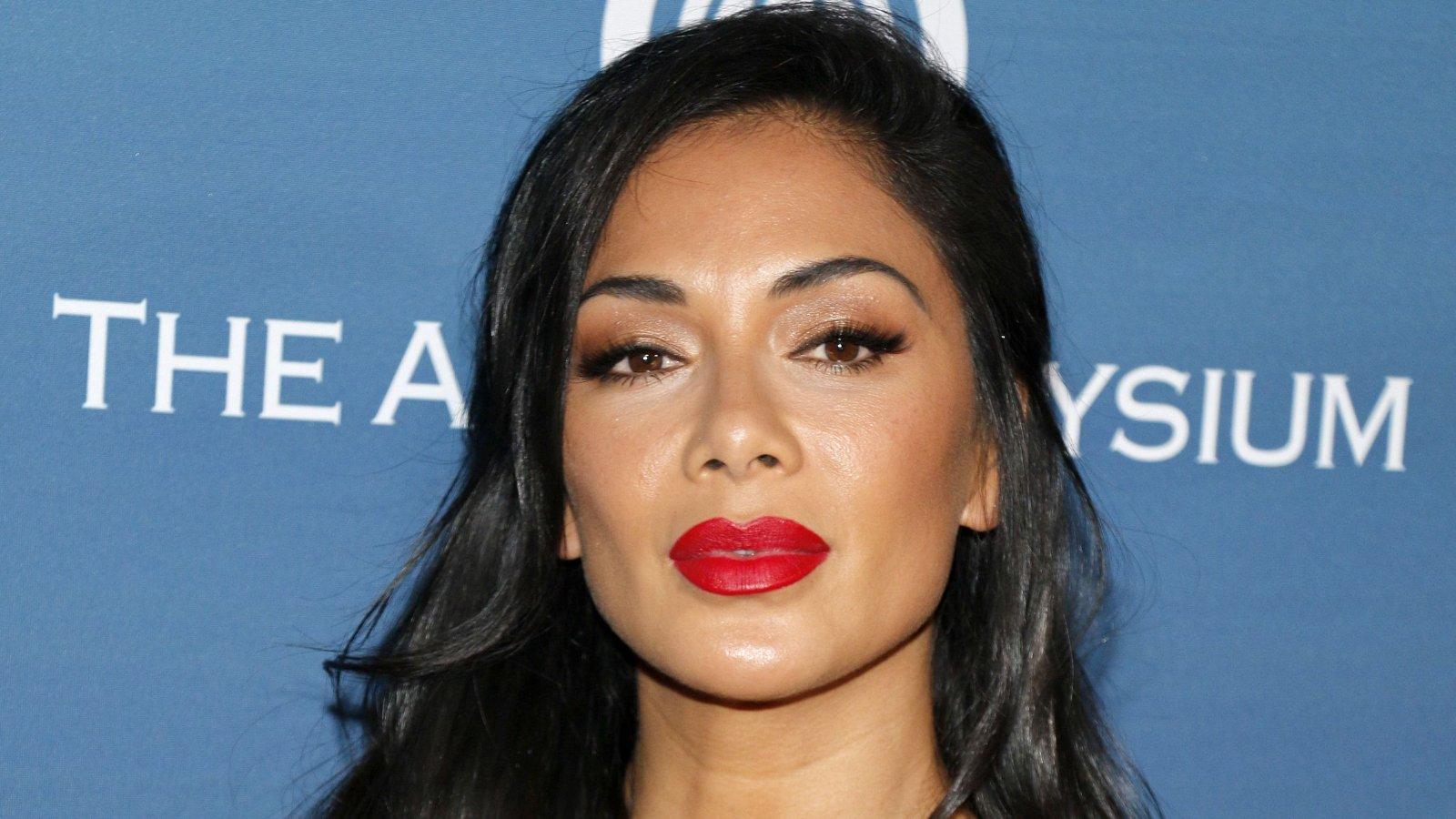 Nicole Scherzinger Flaunts Abs In Unzipped Jeans
Nicole Scherzinger is the ultimate Valentine's day honey wearing this heart-shaped cowl-neck top. The former Pussycat Dolls singer shared this reel on Feb. 14, a.k.a. Lover's day, sending love to her absent boo Thomas Evans. She styled her red top with low-rise denim which she unzipped for extra flare. Her bouncy black curls frame her sculpted face, perfectly highlighting her cherry red lipstick. Nicole sways to Surf Mesa's I Love You, Baby, as she forms a heart sign with her hands.
Article continues below advertisement
She Can Do Both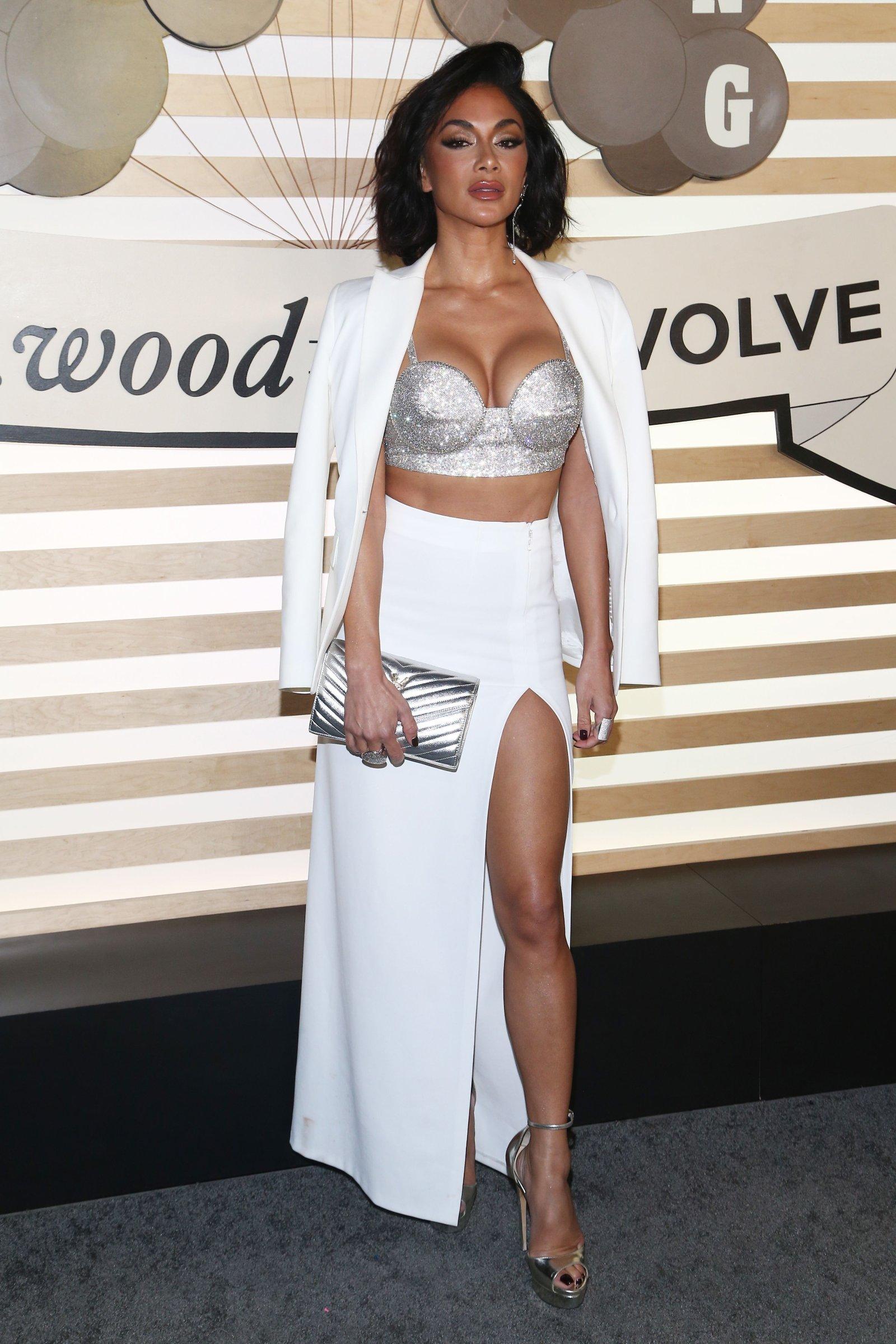 Nicole switches her unbuttoned low-waist pants for a high-waist red skirt matching her heart-shaped top. Her makeup is more prominent in this shot because she chins up and chests out, allowing the camera to capture her candidly. Nicole wears bold hoop silver earrings to complement her bright red lipstick, long lashes, and gold eyeshadow. Her full black brows blend flawlessly with her bouncy hair as she sends love to her 5 million Instagram followers.
"Happy Valentines Day beauties. Me and my top are sending you all our ♥️☺️."
We have to ask though, which Nicole do you prefer? Abs out or All Tucked in?
Article continues below advertisement
BTS Sneak Peeks
In the spirit of Valentine's, Nicole shared some BTS looks from her photoshoot session with celebrity photographer Frederic Monceau. The high-slit red dress with exaggerated sleeves gives high-fashion Barbie very much as she goes blonde for the shoot. Nicole stands tall in about 7-inches high sandals and adds an elbow-length openwork lace-up glove.
While the cover photo is stunning, there's a hidden gem in the last slide featuring the singer-songwriter in a sheer black dress. She couldn't look more stunning if she tried.
Keeping Her Body Fit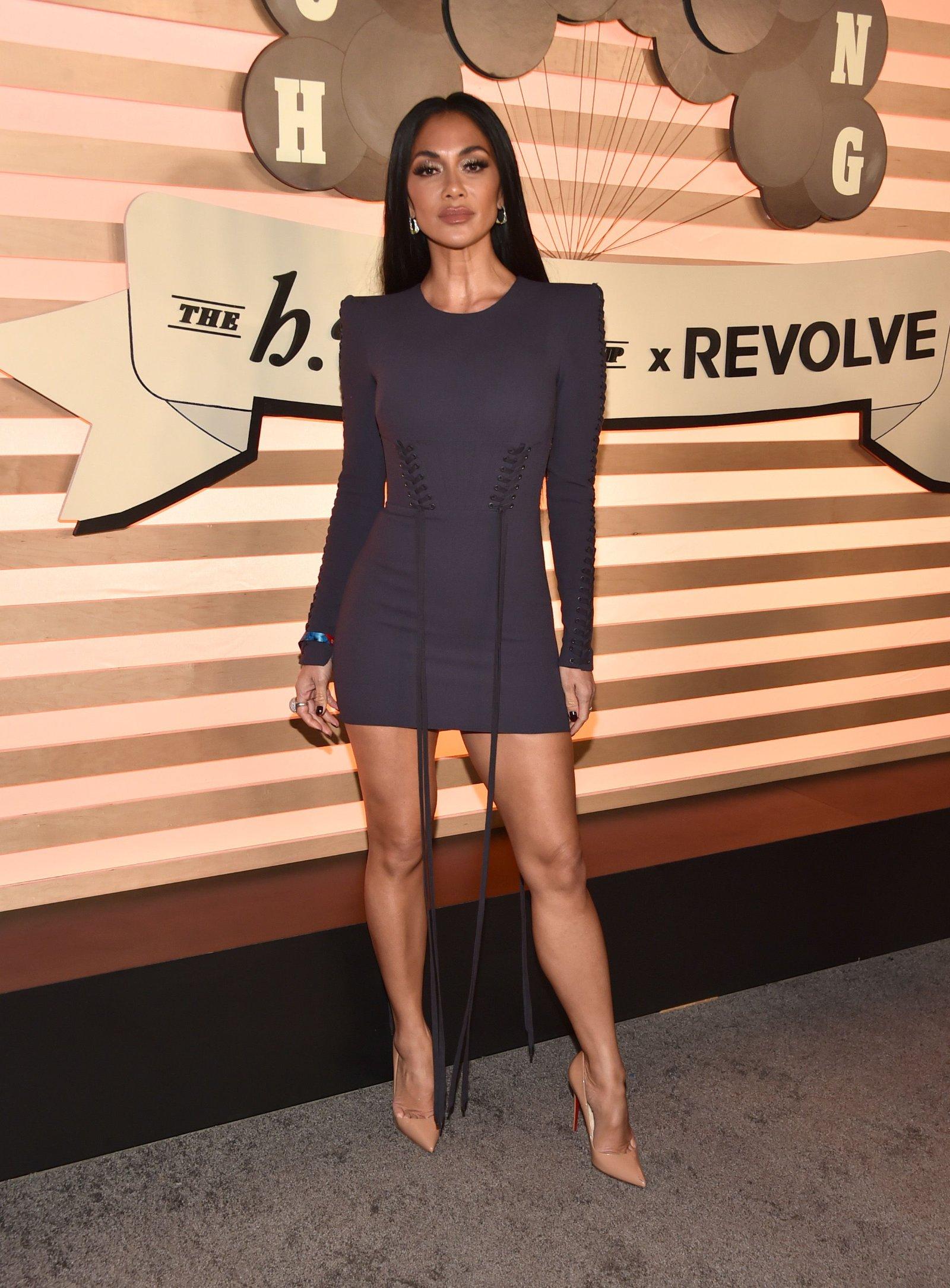 Nicole ensures she keeps her body tight with high-powered exercise routines like weightlifting and pressing. In this video, she gets into it wearing an all-orange ensemble of a sports bra, high-waist leggings, and matching sneakers. Beyoncé's Freakum Dress is the perfect song to boost her confidence as she twerks gleefully towards the end. Apart from using weights, Nicole adds cardio to her set to pump her heart rate.
Putting Herself First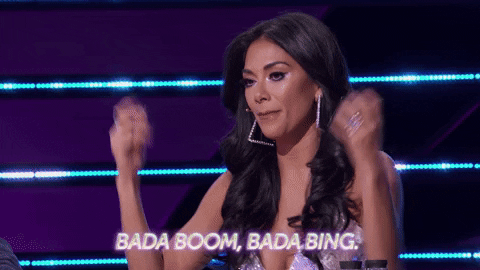 The Masked Singer judge shares a TikTok to Cookie and Lucius from Empire's viral audio. We can hear Cookie tell her on/off husband that she has to put herself first, repeatedly, and Nicole plays on that. Although she starts cycling on a stationary bicycle, the singer snatches a bag of Cheetos hidden on the floor as she repeatedly echoes, "I've got to put me first!" That's a testament to her great sense of humor.