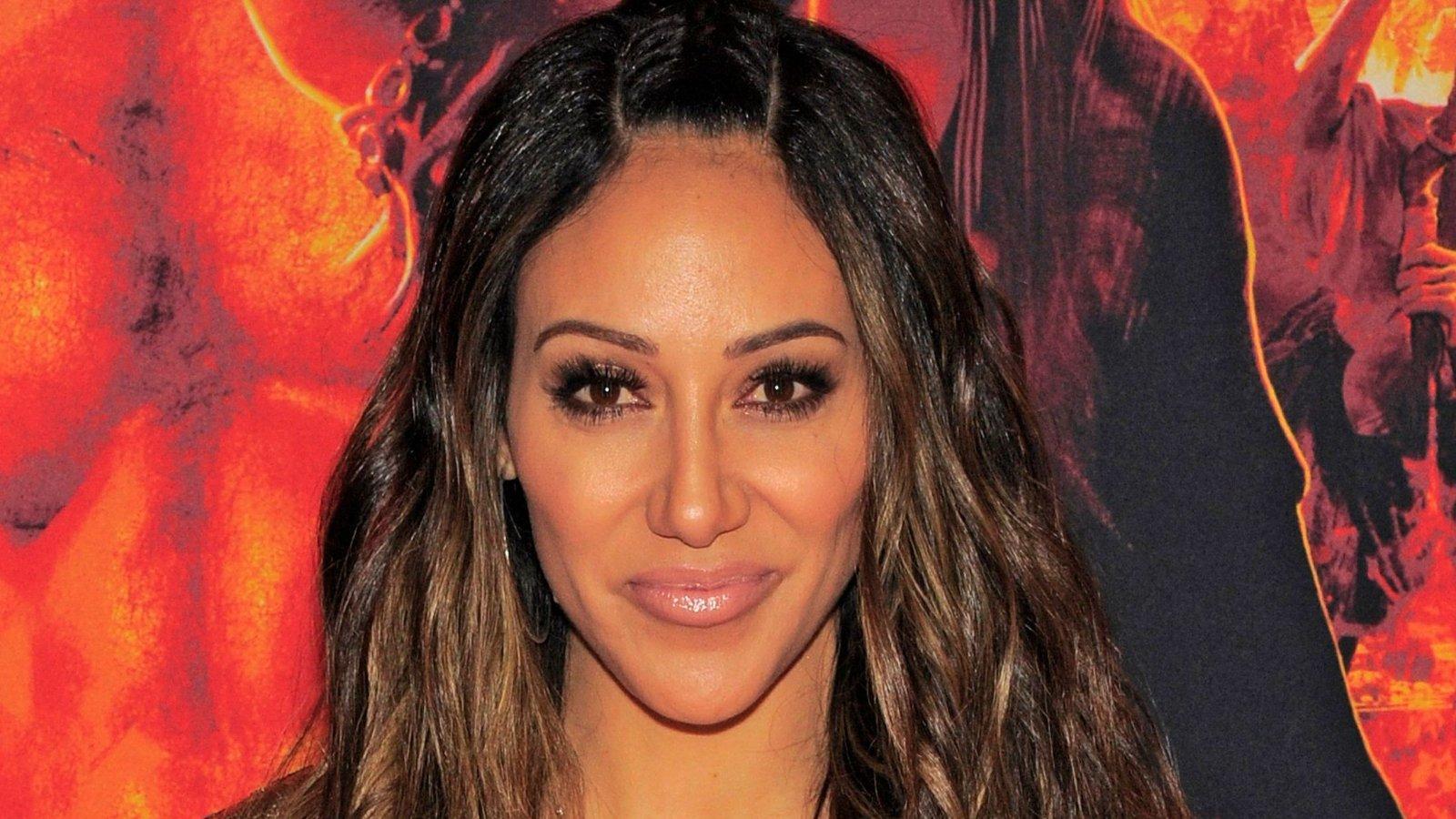 Melissa Gorga Flaunts Killer Abs In Crop Top
Melissa Gorga was a sight to behold in this brown leather-style two-piece she wore to the Super Bowl. The reality TV star flaunted her tight abs wearing a center-ruched crop top and three-quarter pants. She paired her look with a black Chanel purse and clear band mule sandals, posing with a backdrop of rose petal baths. It appears Valentine's day started early for the 42-year-old.
Article continues below advertisement
Family Valentine Celebration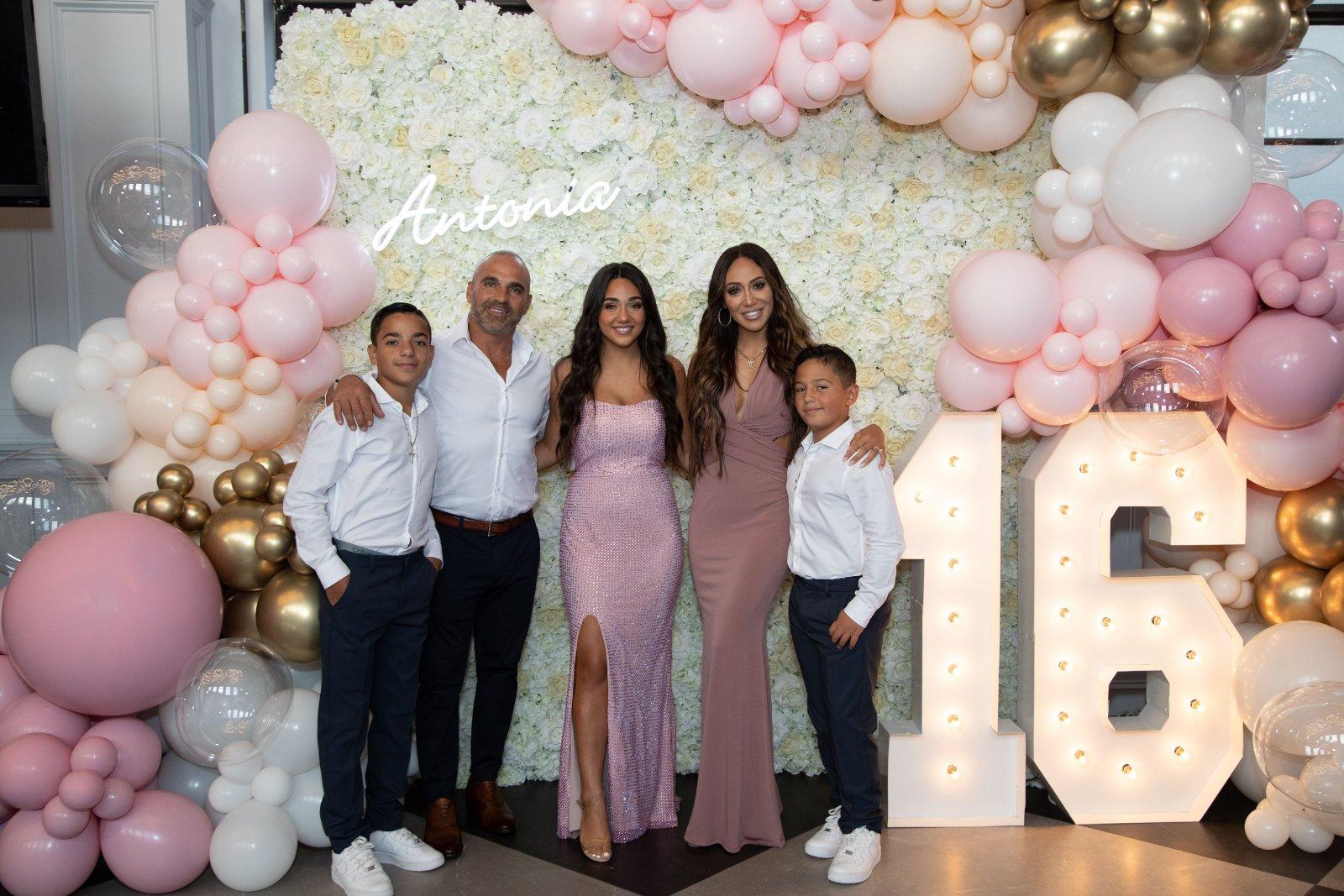 Melissa's valentine's day celebration extended to her children as a family-oriented woman. She thanked her husband, Joe Gorga, for helping her make the little ones as they stepped out for a family night. While the boys wore white t-shirts and grey shorts, Melissa and her daughter Antonia wore black leggings and blue tops, with the former pairing hers with a black tank. On the other hand, Joe chose an army green round-neck tee and long black pants. However, one thing was uniform despite their diverse styles - they all wore sneakers.
Article continues below advertisement
'Marry Me' Movie Promo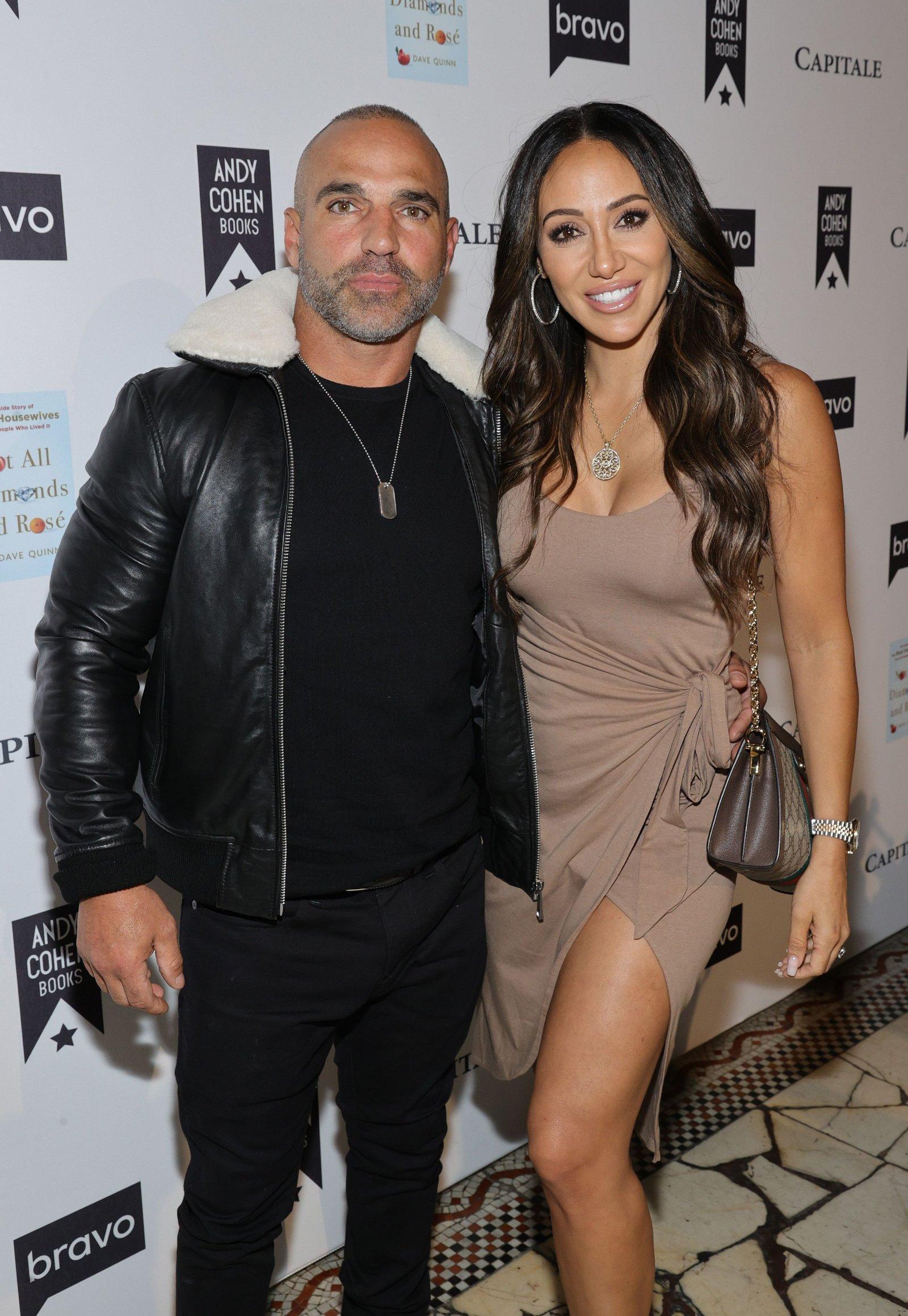 Peacock TV (the production that airs Gorga's reality TV show The Real Housewives of New Jersey) tapped the couple to promote JLo's new movie Marry Me, which hit theaters on Feb. 14. Melissa channels her inner popstar transforming to a glamorous Diva in a shimmery formal dress for the video. She daydreams about being a superstar performer who drinks champagne, eats chocolate, and wears Diamonds "just because." Melissa calls JLo her spirit sister just before Joe comes in and ruins the fantasy. Ugh, don't we just hate when that happens? He made up for it by taking her to the movies to see the JLo in action, so we guess he gets a pass.
The Grass Is Greener Where You Water It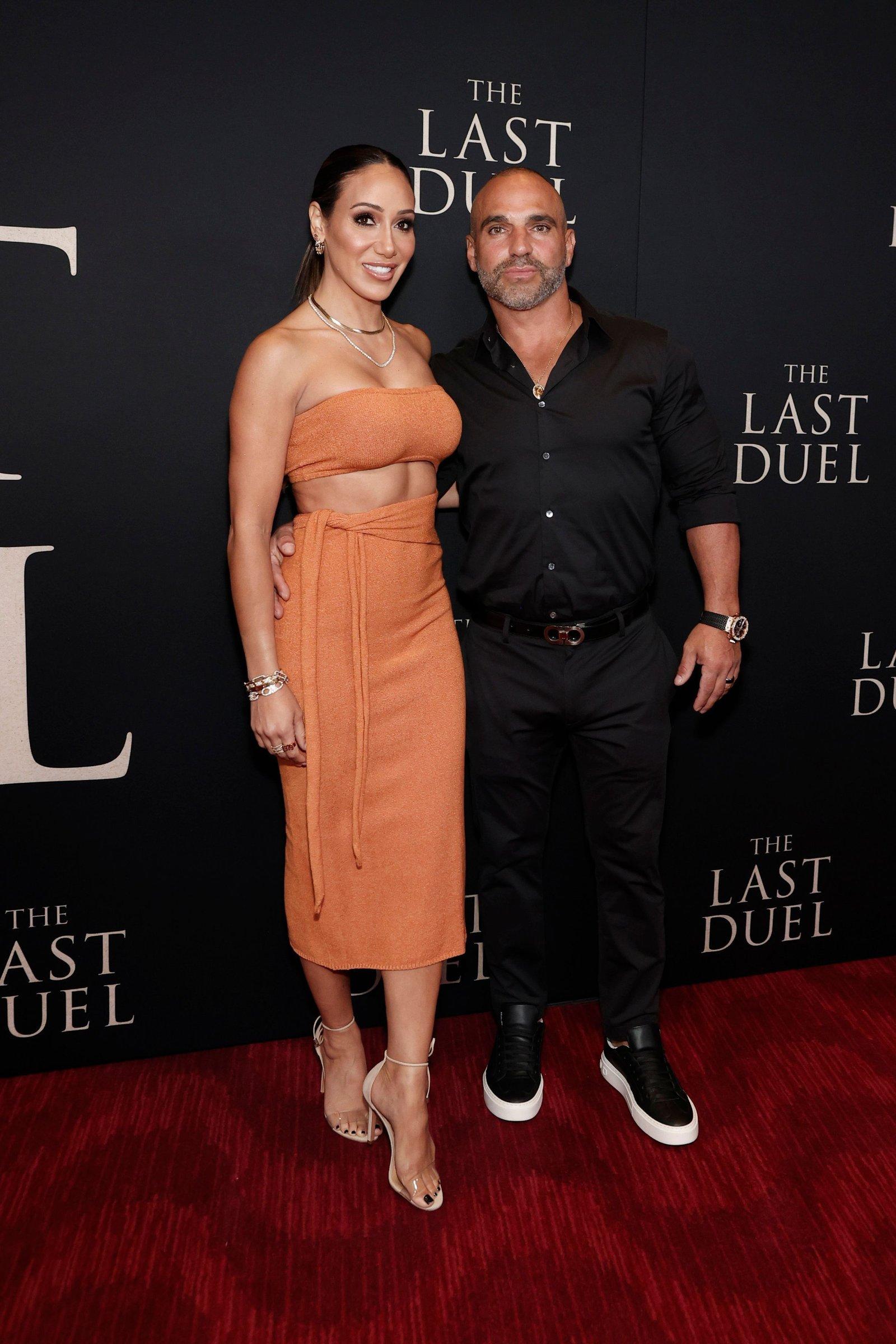 Melissa hosted Joey on her Podcast, On Displaywhere they spoke about wanting a better life with someone else being an illusion. Here's a snippet she shared on her Instagram.
The truth is and I do say, the grass isn't always greener on the other side. It is truly greener where you water it, and it's true it's like everyone thinks like everything its bigger and better but in reality if you just water what you have just a little bit more, and just dig a little deeper and try to find the better qualities in someone instead of get into a funk... So that's what happens, when you climb out of that funk and then reset and try to appreciate...
-
You can listen to the full thing here.
Super Bowl Night = Favorite Cheat Day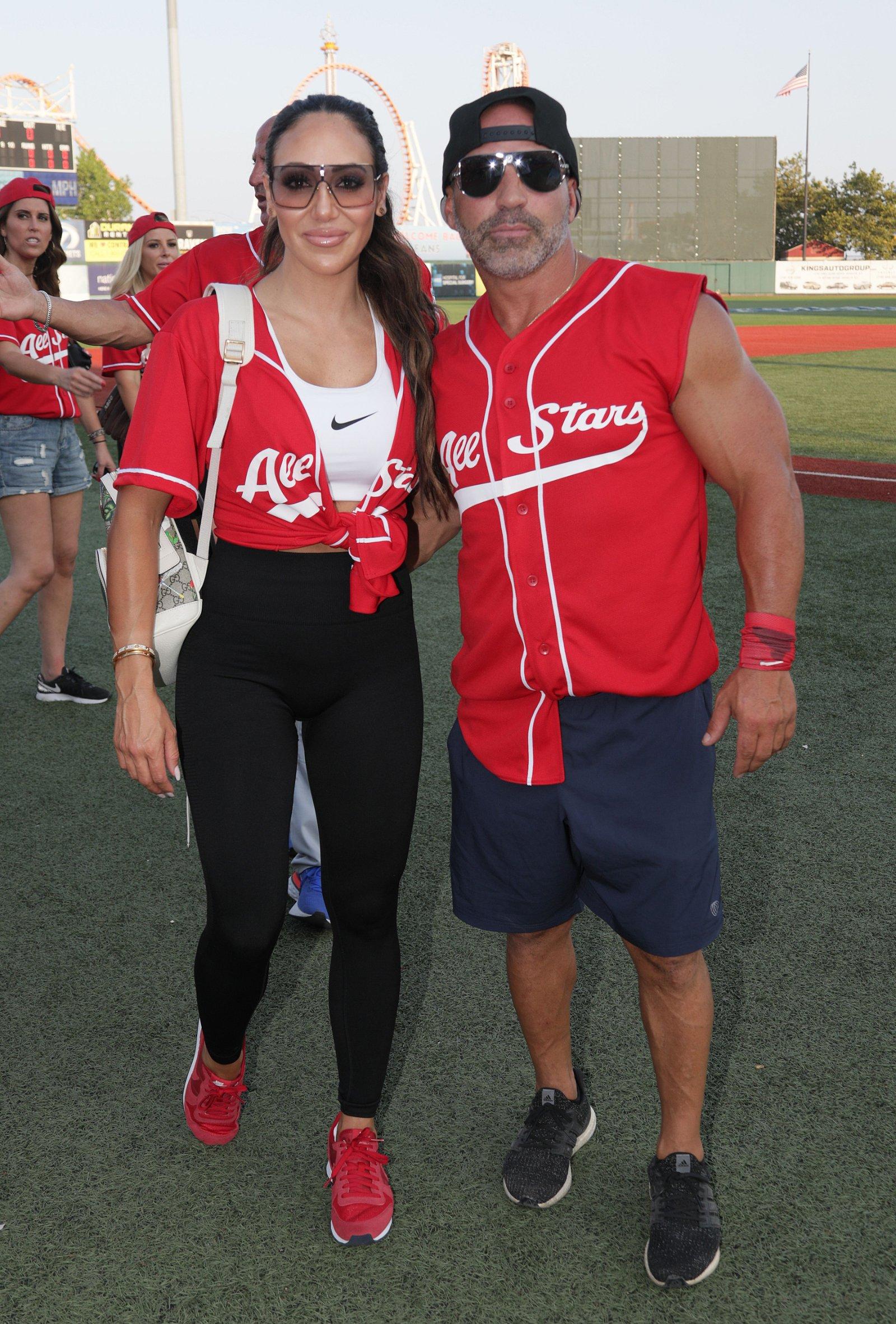 Melissa declares Super Bowl night her favorite cheat day as she relaxes with her husband, ready to watch the game. There are big bowls of snacks on her seat, including popcorn, chips, and Soda drinks.