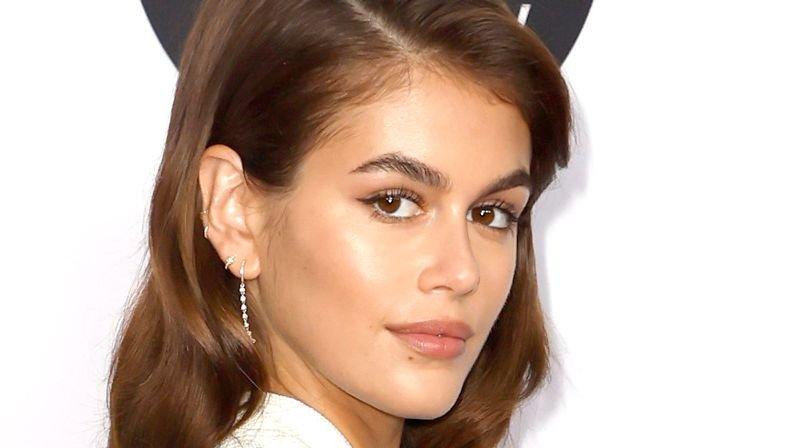 Kaia Gerber Flaunts Tiny Waist In Leather Miniskirt
Fresh from earning Calvin Klein cash in her undies on Instagram with a triple update heavy on the ab-flaunting, Kaia Gerber gave fans a fresh look at her tiny waist while fronting another fashion brand. Her most recent share on February 3 saw the 20-year-old supermodel going topless under a leather jacket, with a matching high-rise miniskirt to tease her supple midriff.
Part of Ports 1961's spring 2022 campaign, she followed up the edgy look with two more from the new collection in captivating studio images shot by Steven Meisel.
Article continues below advertisement
Edgy In Leather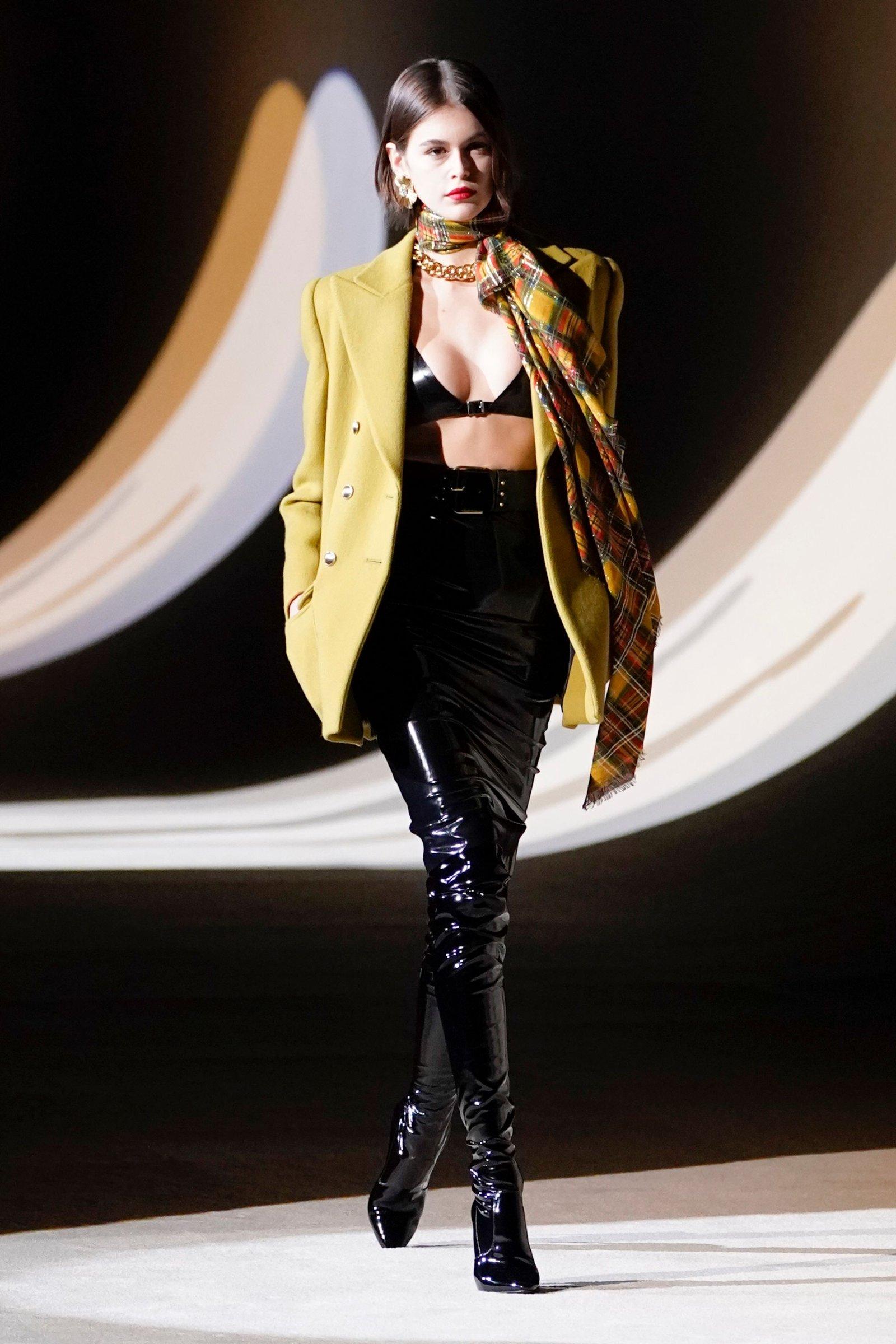 Snapped against a gray backdrop, Gerber's firm tummy absorbed all glances in the all-black ensemble, with only the asymmetric hem of her leather miniskirt distracting attention through a fabric artifice. Catching the eye with contrasting black-and-white stripes, Gerber tugged at the hem with one hand, parting her legs in the photo that was cropped at the thigh.
Meanwhile, her jacket -- left tastefully open so as not to reveal too much -- sported cozy ribbed sleeves and a side zipper in addition to a chic buckle detail. The look was accessorized with a layered bracelet and an elegant choker made out of silver beads.
A Pop Of Color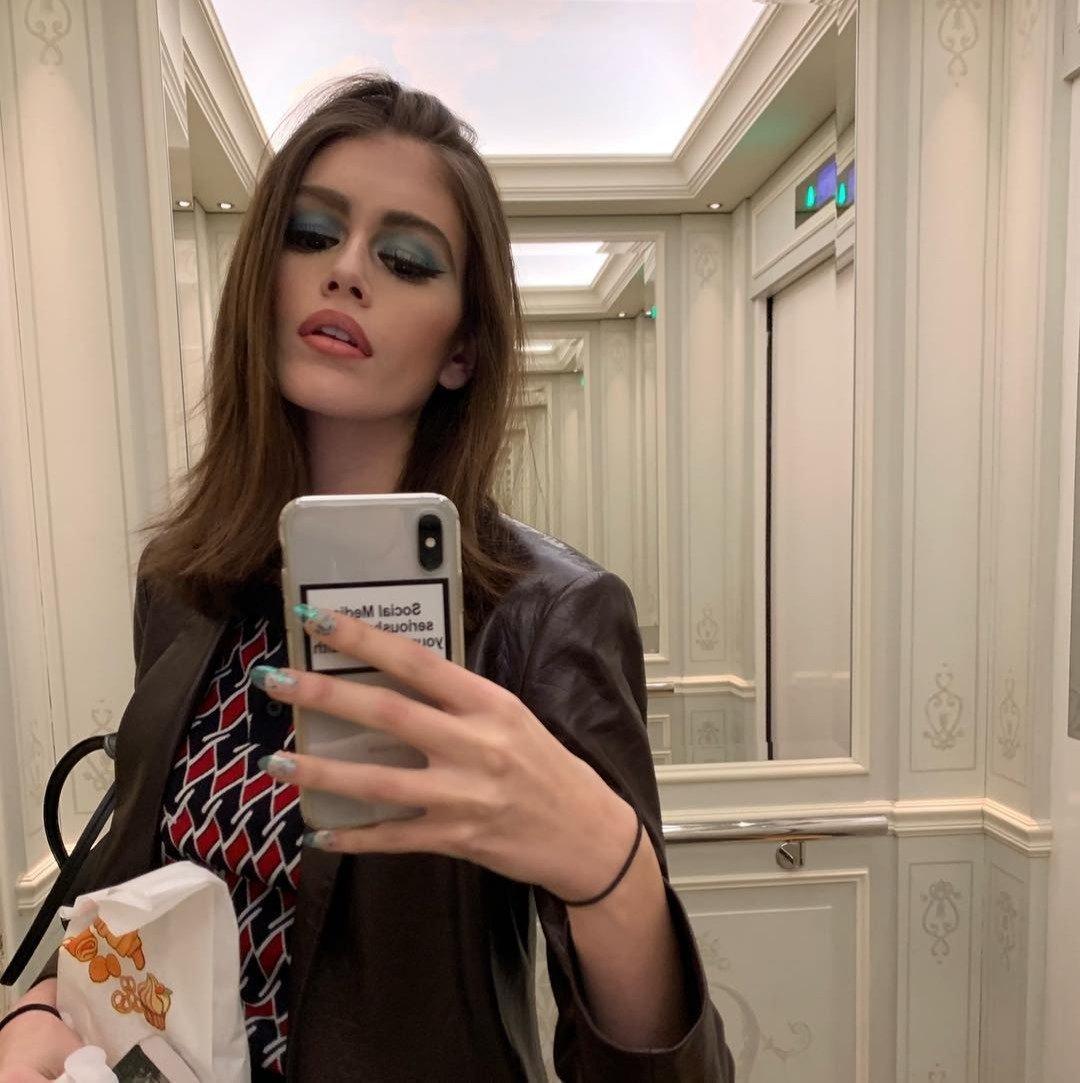 Fans got a closer look at the necklace in the next slide -- a grid-post with a focus on jewelry, in which Gerber wore a colorful, patterned garb. Smiling sweetly at the camera in one snap as she brushed her hair behind her ears to show off her matching stud earring, the model clasped her hands together in a pensive pose in another shot displaying the collection of rings on her fingers.
A different take of the outfit was posted on the Ports 1961 page on the same day, revealing a loose-fitting, pleated dress in bold shades of burgundy and electric blue that skimmed her thighs.
Article continues below advertisement
Little Black Dress Chic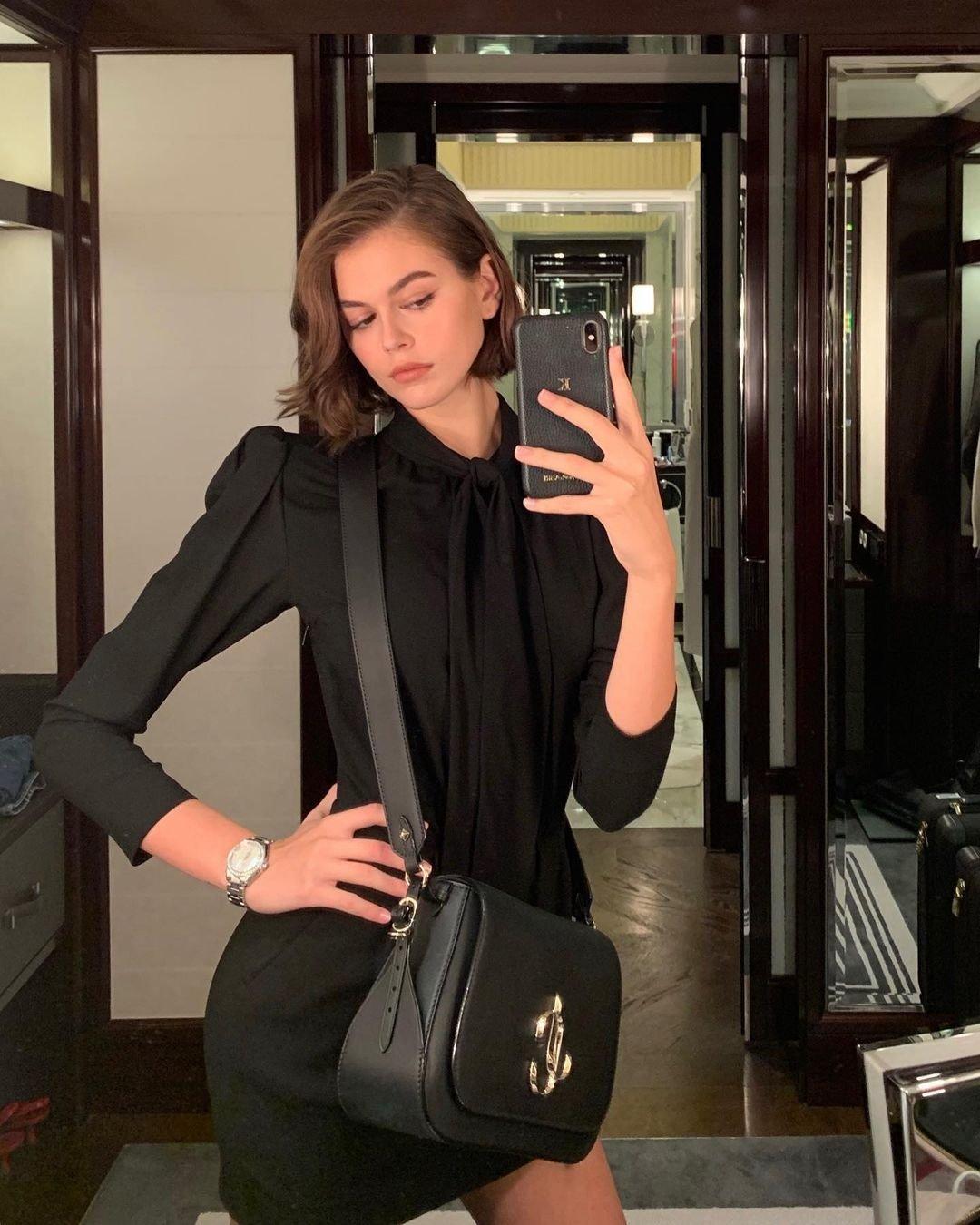 Closing the trio of snaps with a glittery LBD look, Gerber flaunted her flawless figure in a sequined short-sleeve number that allowed the tattoos on her underarms to be admired. With a tame jewel neckline to accommodate her choker, the liquid-effect dress cinched her waist, billowing into a pleated hem adorned with rows of silver sequins.
Striking a plie pose, Gerber crossed her feet to draw attention to her platform ankle boots that matched the minidress right down to the silver studs. Holding onto a matching mini purse whose chain handle was wrapped around her wrist, she nonchalantly pulled on a lock of hair, flaunting a beaded bracelet.
Scroll through the embed below to see all three looks!
Ports 1961 Star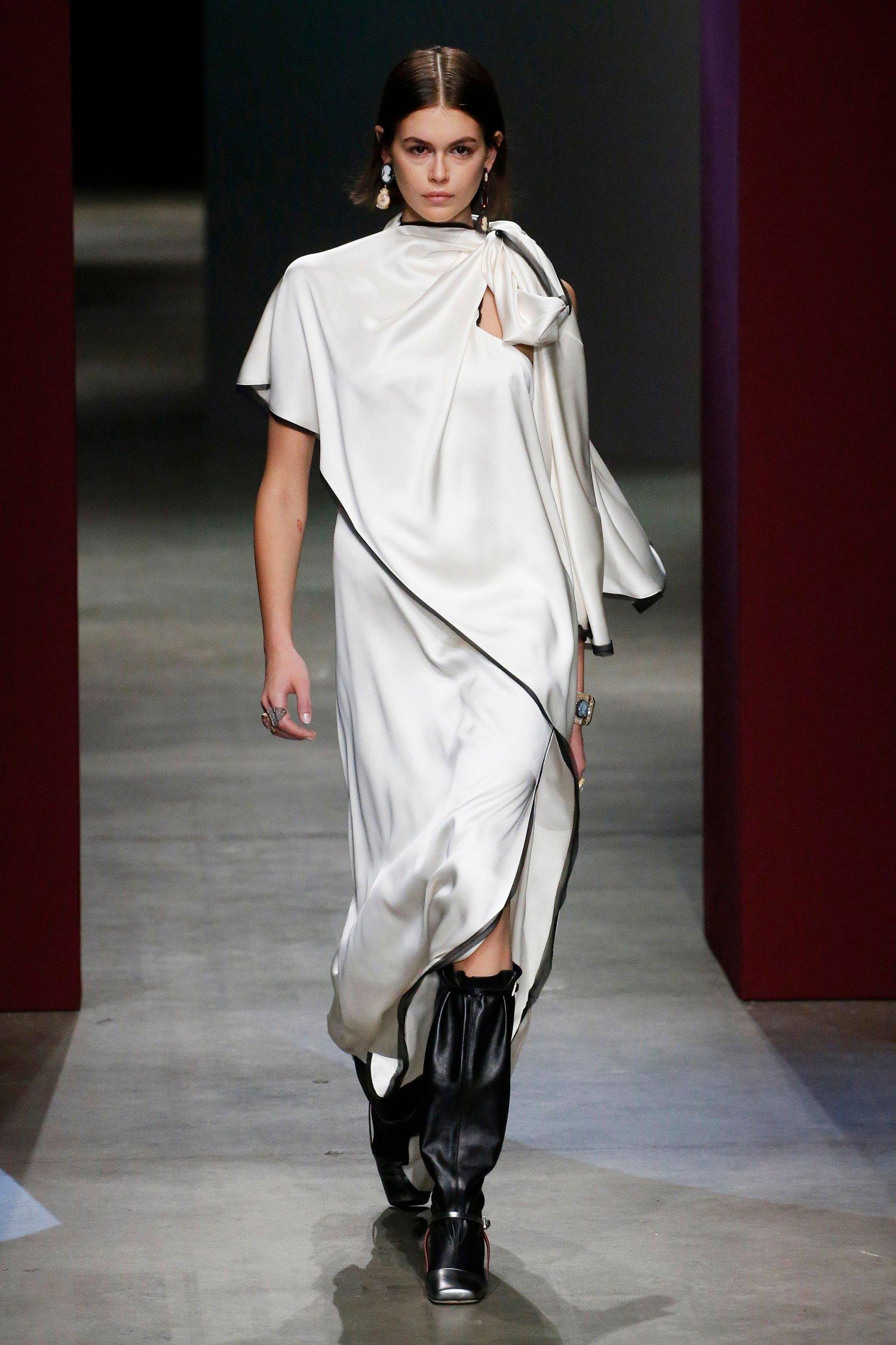 Although Gerber limited comments for the post captioned solely with a black heart emoji, some of her celebrity friends were able to chime in on the new Ports 1961 ad campaign. Renowned makeup artist Pat McGrath, who collaborated on the shoot, sent her love. Victoria's Secret Angel Sara Sampaiocommented three flames.
This is the second time that Gerber has fronted the Canadian luxury fashion brand. Pictured above walking the runway for Ports 1961 at the 2020 Milan Fashion Week, the supermodel was a cover girl for the label's spring 2020 ads.
As for the new campaign, Ports 1961 said in a statement: "Silver sequins embroidered on a coat give the illusion of grommets, an example of the collection's luxurious execution mixed with a fresh toughness, and in perfect synergy with Kaia Gerber's confident spirit."