Knowing the Unknown: An Inside Look at Kim Kardashian and Ivanka Trump's Friendship Kim Kardashian and Ivanka Trump are longtime pals. They surprised everyone by posting pictures of themselves together over the weekend as Kardashian celebrated her birthday with other A-listers from Hollywood. The two ladies have been in each other's social orbits for far longer than the time when Kardashian famously worked with former President Donald Trump.
---
View this post on Instagram
---
Also Read: Kim Kardashian Fans Call Her Out for Annoying Behavior at LA Lakers Game With 8-Year-Old Son Saint
Kim and Ivanka became close companions after meeting at the Met Gala in 2014. "Kim and Ivanka have been friends for years and have hung out on a number of occasions," a source exclusively told US Weekly. "They initially bonded nearly a decade ago at the Met Gala over motherhood and being new moms. But they continued to connect numerous times over the years." Last year, in October, Kardashian and Trump were seen hanging out at the Beverly Hills Hotel's Polo Lounge. An insider told Hollywood Life about their meeting: "Kim and Ivanka spoke in great lengths at dinner about the bipartisan work they want to continue doing within programs under the First Step Act. It's something Kim holds very dear to her heart and something she wants to continue advocating for."
---
View this post on Instagram
---
Recently, Kardashian uploaded an Instagram selfie of herself with Ivanka. Kardashian captioned, "So blessed to have hit the jackpot of friends! I couldn't have ever dreamed I would be so lucky to call these girls my friends." She posted a picture of herself and Ivanka laughing together at a table and tagged Ivanka in the post on her story. As reported by W Magazine, on her Instagram stories, Ivanka posted two photographs of herself and Kardashian with the caption, "Loved celebrating you! HBD Kim." Many of Kardashian's commenters expressed confusion as to why such a contentious public figure was invited. One user commented, "Kimberly….why is Ivanka there????" Another one wrote, "Really Ivanka? The hypocrisy and disgust!".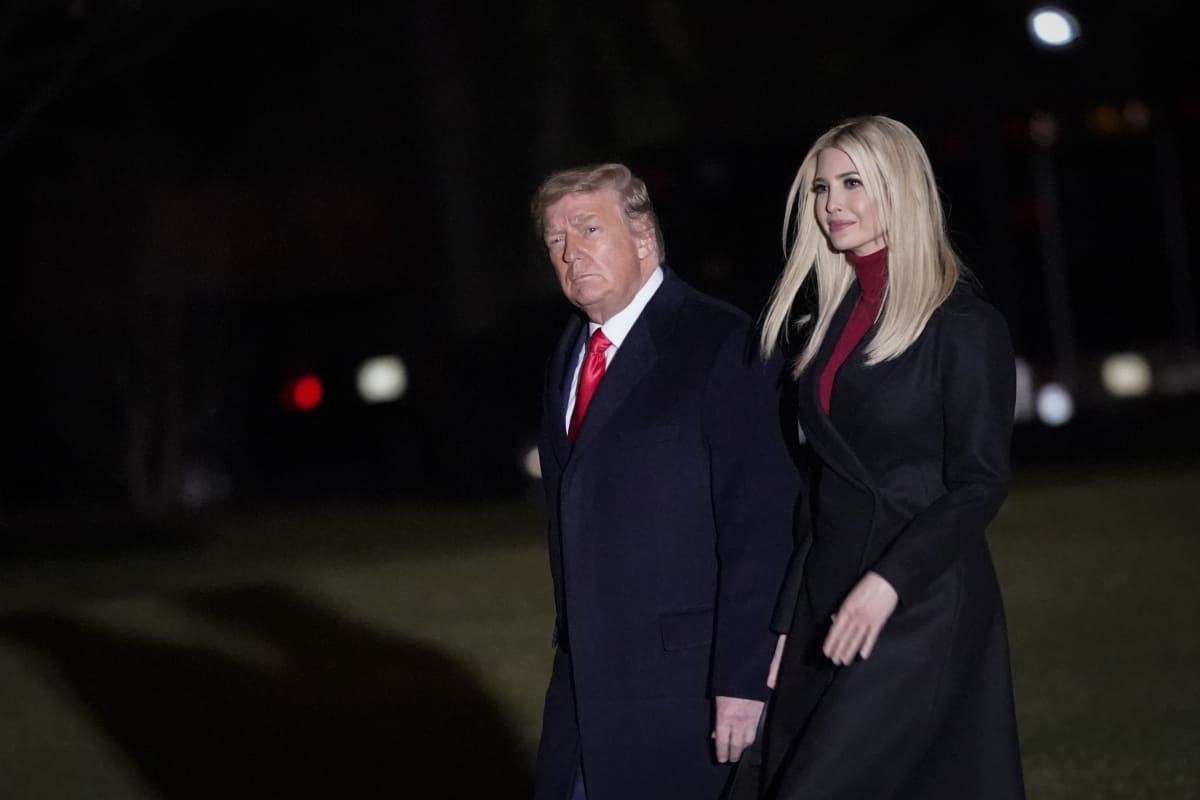 Also Read: Kim Kardashian Criticized Over 'Botched' Lip Filler at Paris Fashion Event: 'Bad Idea'
In May 2018, the reality star petitioned Donald Trump to reduce the life sentence of nonviolent drug criminal Alice Marie Johnson. Jared Kushner, who is Ivanka's husband, stated in his biography Breaking History that Kardashian contacted the president via Ivanka to set up the meeting. Kardashian claimed she had to ask her lawyer what "DOJ" stood for when she heard it used by authorities, according to an interview released on Angie Martinez's "IRL" podcast.
She said at the time about her meeting, "I hated how I felt when I went into the White House for the first time and I didn't know half of anything that they were saying—like all of the clemency talk, and all the attorney lingo and everything that they were talking about. I literally was sitting there, like texting my attorney that was next to me." After Kardashian met with Donald Trump, she was seen eating dinner with Ivanka and her husband at Ivanka's home.
Also Read: Fans Praise Kim Kardashian on Social Media for Introducing Daughter North West to Rapper Sexxy Red
More from Inquisitr
Kim Kardashian Sparks Controversy as Fans Decode 'Secret Intention' Behind North West's Met Gala Prep
Here's Why Kim Kardashian Wanted to Borrow Clothes From Madonna's Classic Wardrobe