Woman Uninvites Future SIL From Her Wedding For Telling Her Fiancé She's Pregnant - Is She Wrong?
Where do you draw the line between helping and being intrusive as an extended family member? Marriage is one of the few ways we choose our family, meaning you can't afford to be wrong in your decision, especially if you don't believe in divorce.
There are signs in the dating/courtship stages to tell you if you're on the right part, including your communication system with your partner. Many relationships and marriages die several times before the legal dissolution, starting with a lack of communication.
This Reddit user is already falling into that trap before marriage. She refused to inform her fiance about her pregnancy. In comes the "nosy" or "helpful" sister-in-law, depending on how you see the situation.
Keep reading to be the judge.
Article continues below advertisement
Here Lies The Dilemma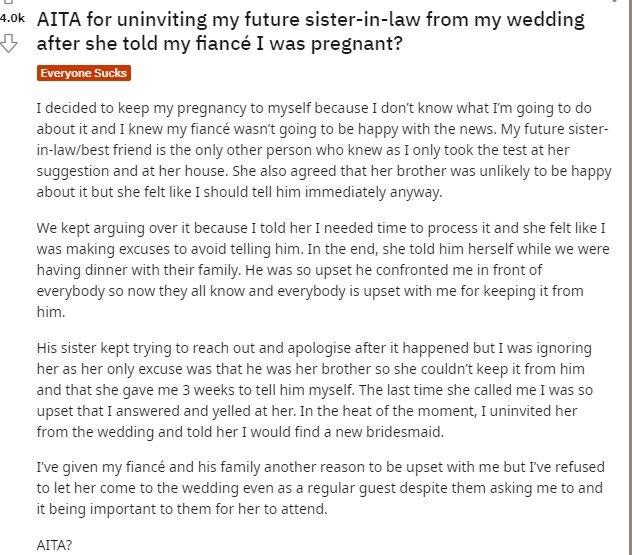 Why OP Is The A-Hole

Instantly, that relationship has a wide gap in its center because there's no reason you shouldn't tell your fiancé about a pregnancy he's responsible for unless he's abusive! In that case, you shouldn't marry the person to avoid dangerous situations and tragedy in the future.
Pregnancies aren't something to hide unless the Original Poster (OP) planned to abort it without informing her fiancé for fear of his reaction. The Sister-In-Law asked the OP to take that test because she saw the signs; if she did, others did too.
How they handled the situation is another case, as the sister-in-law didn't do anything wrong based on consensus.
Article continues below advertisement
Why Marry Someone You Can't Talk To About Serious Issues?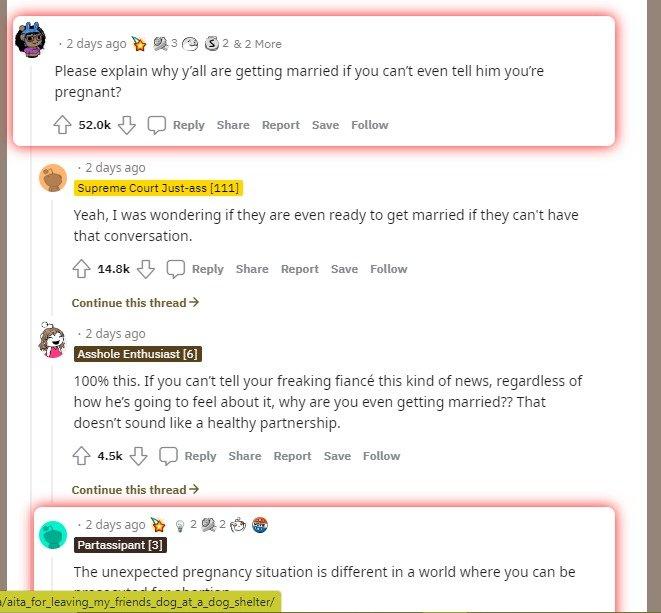 Hiding A Pregnancy In The First Trimester Is No Mean Feat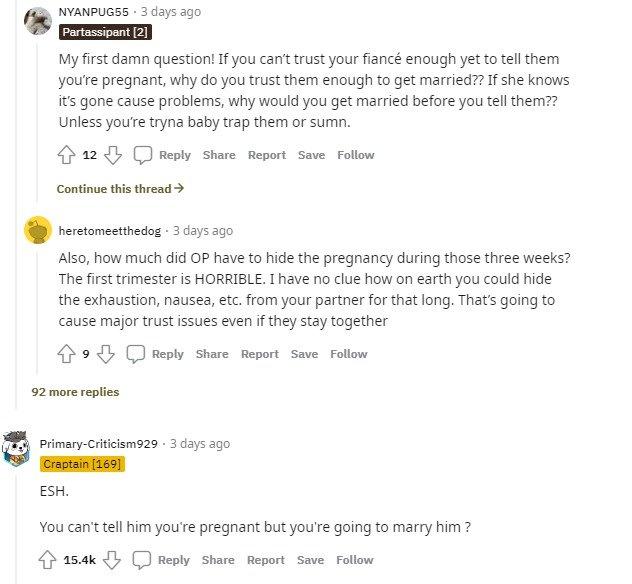 Article continues below advertisement
Why Did The OP Ignore Her Fault In The Matter?
It's Best To Move On
She couldn't keep it from him and that she gave me 3 weeks to tell him myself.
-
The sister-in-law did her best to keep mum for three weeks, and the OP didn't consider that asking the former to support such a secret from her brother could mar their relationship.
She must've been a week to two weeks gone at least before her test, so, at the point of exposing the secret, the OP would've been four to five weeks pregnant. That's a long time to hide such news from a future partner!
Refusing her sister-in-law's attendance at the wedding is the OP punishing her for the "betrayal." However, she needs to understand that situations like these have lasting effects. She's angry now, but if the wedding continues and she marries her fiancé, the OP would have to forgive her sister-in-law.
When that happens, she can't take back the moment she stole from her, so it's best to salvage the situation and allow her to attend the wedding. The family did well by compromising, now it's her turn to do the same, and yes, she's the a-hole.