Donald Trump Reaped Over $100 Million by Making False Claims about His Financial Assets Day one of the fraud trial case against former President Donald J. Trump, advanced on Monday, October 2, 2023. A New York state lawyer accused the three-times indicted Trump of reaping over $100 million by making false claims about his real estate empire and financial assets. However, he denies all allegations.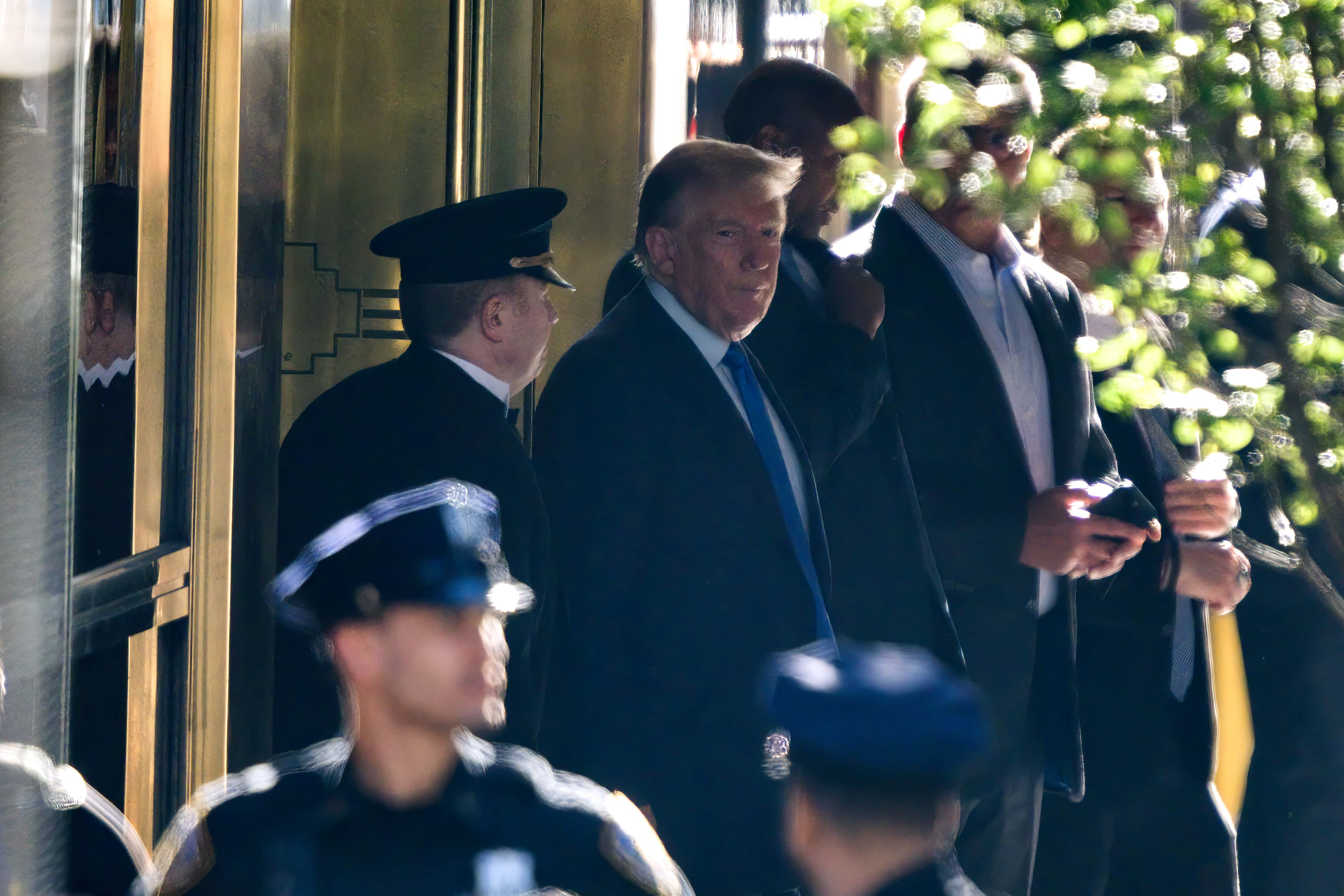 Also Read: Trump 'Fake Electors' in Wisconsin Say They Were 'Tricked and Misled' in to 'Alternate Elector Scheme'
New York Attorney General Letitia James is seeking a permanent ban on the Republican candidate and his sons- Donald Jr. and Eric, from running any business in the Big Apple, accompanied by at least $250 million in fines, reported by Reuters. Along with that, James is also demanding a five-year commercial real-estate ban against Trump and his organization.
In his defense, Trump attacked the attorney general and the judge overseeing the fraud case by calling it a "sham" and a "political vendetta." The 77-year-old also claimed he did "nothing wrong" and insisted the lawsuit by James is an attempt to interfere with the 2024 elections.
---
View this post on Instagram
---
The testimony began in the Manhattan Courtroom with Donald Bender, a partner at Mazars USA and longtime accountant for Trump's businesses, as part of the fraud trial's first witness. During lunch break, the former President addressed the reporters and called James a "corrupt and a terrible person" driving people out of New York.
Also Read: 4 Moments From The 4th GOP Presidential Debate That Can Potentially Make Donald Trump Very Angry
He also fired at Judge Arthur Engoron and called him a partisan Democrat who is intervening in the 2024 elections, where Trump is a leading Republican candidate in the presidential race. "This is a judge that should be disbarred," the real-estate mogul told reporters. "This is a judge that should be out of office."
Also Read: Christie Calls Out Other GOP Candidates for Being 'Afraid to Offend Donald Trump'
James has alleged that the presidential hopeful had fraudulently inflated his financial assets and net worth from 2011 to 2021 to obtain favors like bank loans and lower insurance premiums. The New York attorney also alleged he overvalued his Trump Tower penthouse apartment in Manhattan, Mar-a-Lago estate in Florida, and various office towers and golf clubs.
This caused Trump's own fortune to inflate by as much as $2.2 billion. Kevin Wallace, a lawyer from James' office, said in an opening statement, "This isn't business as usual, and this isn't how sophisticated parties deal with each other." Wallace added, "These are not victimless crimes."
Trump's attorney, Christopher Kise, countered, "He has made a fortune literally being right about real estate investments. Kise added, "There was no intent to defraud, there was no illegality, there was no default, there was no breach, there was no reliance from the banks, there were no unjust profits, and there were no victims."
The former President also dismissed all these allegations. "Banks loved our business, they loved our deals, they weren't defrauded," he clarified. "They made a lot of money, and they considered me a very good client."
The Republican repeatedly called the fraud trial a "witch hunt" against him and a political strategy to distract him from the 2024 election campaigns. "I've been sitting in a courthouse all day long instead of being in Iowa, New Hampshire, South Carolina, or a lot of other places I could be at," lamented Trump, as reported by NBC News.
"This is a horrible situation for our country," he added. "It's election interference."
More from Inquisitr
Ex-Aide Cassidy Hutchinson Says Trump's 'Volcanic Temper' Means He Shouldn't Be 'Near Nuclear Codes'
Liz Cheney Accuses Fox News Anchor Sean Hannity of Shielding Donald Trump Since January 6 Attack