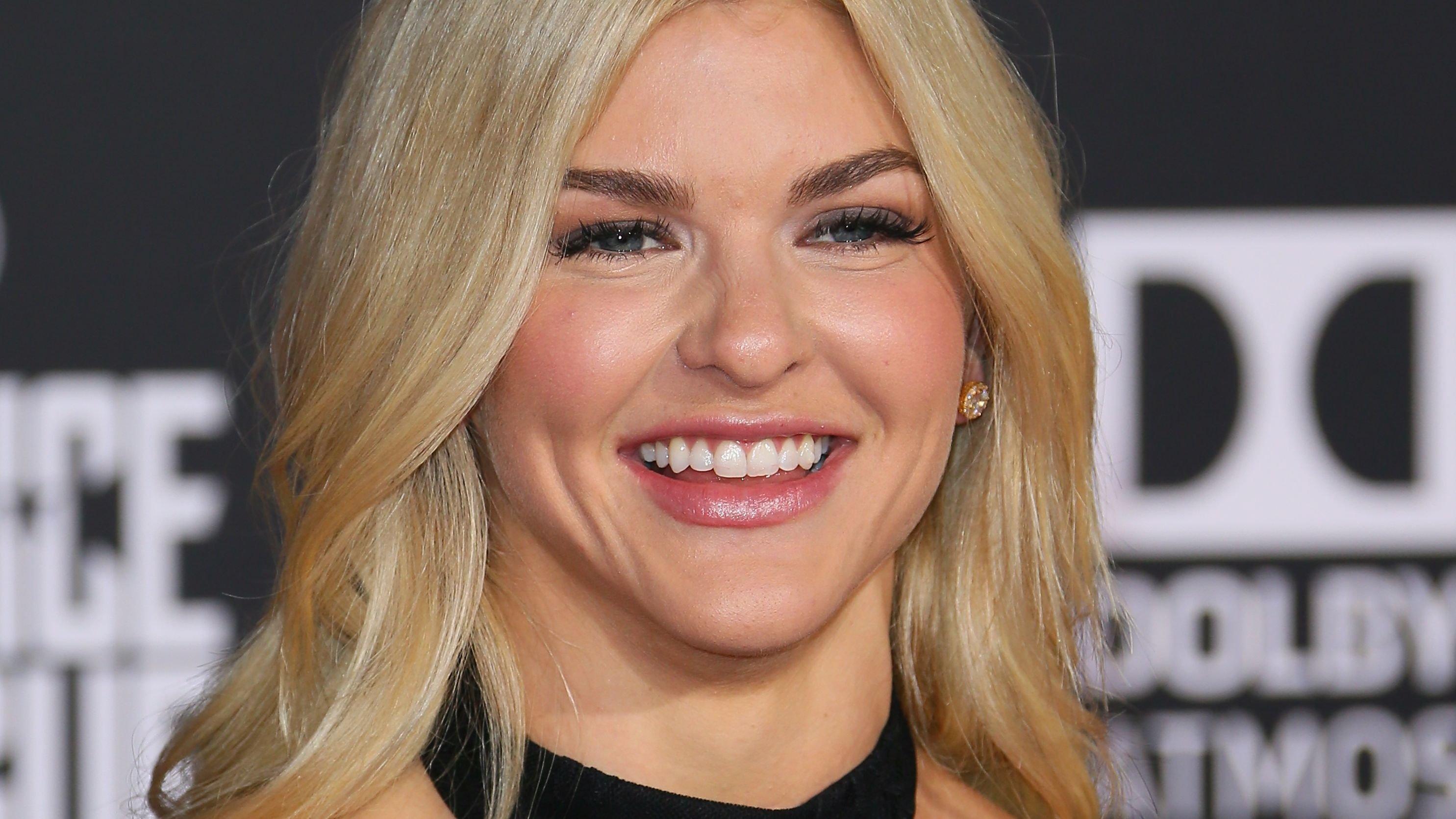 CrossFit Athlete Brooke Ence In Bikini Shows Off Woodworking Skills
Dressed in a bikini top paired with jeans, Ence's tights abs, and toned biceps were out on display. The 2-minute clip not only flaunted her amazing physique but also her healthy relationship with her family.
The clip amazed her 1.5 million followers, who aren't used to seeing the CrossFit athlete doing carpentry. While this isn't the first time Brooke posted about working on their family ranch, it certainly is a rare and precious moment.
Scroll below to watch the video.
Article continues below advertisement
Here's To Strong Women
"Here's to strong women. May we know them. May we be them. May we raise them. #internationalwomensday," Brooke captioned her post.
The clip starts off with an older man in the frame, who was having a bit of trouble with drilling wood slabs. Brooke stepped in to assist her dad and took over the chore. Within seconds after taking over, Brooke was in control of the equipment, proving that she knew what she was doing.
She wasn't just skilled in carpentry, she also looked good doing it! The bikini and jeans pairing certainly flexed her bootylicious figure.
Followers were impressed with what they saw and quickly sent positive comments her way.
"As strong and gorgeous as ever!😍 One thing is for sure, nothing is as sexy as strong and confident women!💯🔥💪🏼," one person wrote.
"strong women make up the backbone of this country! 💪🏻," another one said.
"awesome. these will be your best memories ever; working and spending time with your dad," another commenter said.
Time With Family
The athlete has previously said that she appreciates spending time at the ranch with her dad and brother, explaining that these days are what matters most to her.
"These are days that will fill my heart ❤️ for the rest of my life. Time spent building our Ranch with my Dad and Brother," she said in an old Instagram post, where she was photographed putting up the framework of their ranch house.
Brooke's physical strength is undeniable. She wouldn't be so accomplished in CrossFit if she wasn't strong! But, more than that, her inner strength also shines in simple moments when she is spending time with family.
In a heartwarming post, Brooke shared how important family is to her and why she continuously strives to be a role model.
"I continue to push and try when things don't work out because I want to be the example that my nieces and nephews need. Showing them that they really can "go for it" and if it doesn't end up the way they thought it would, they can always detour and go for it again."