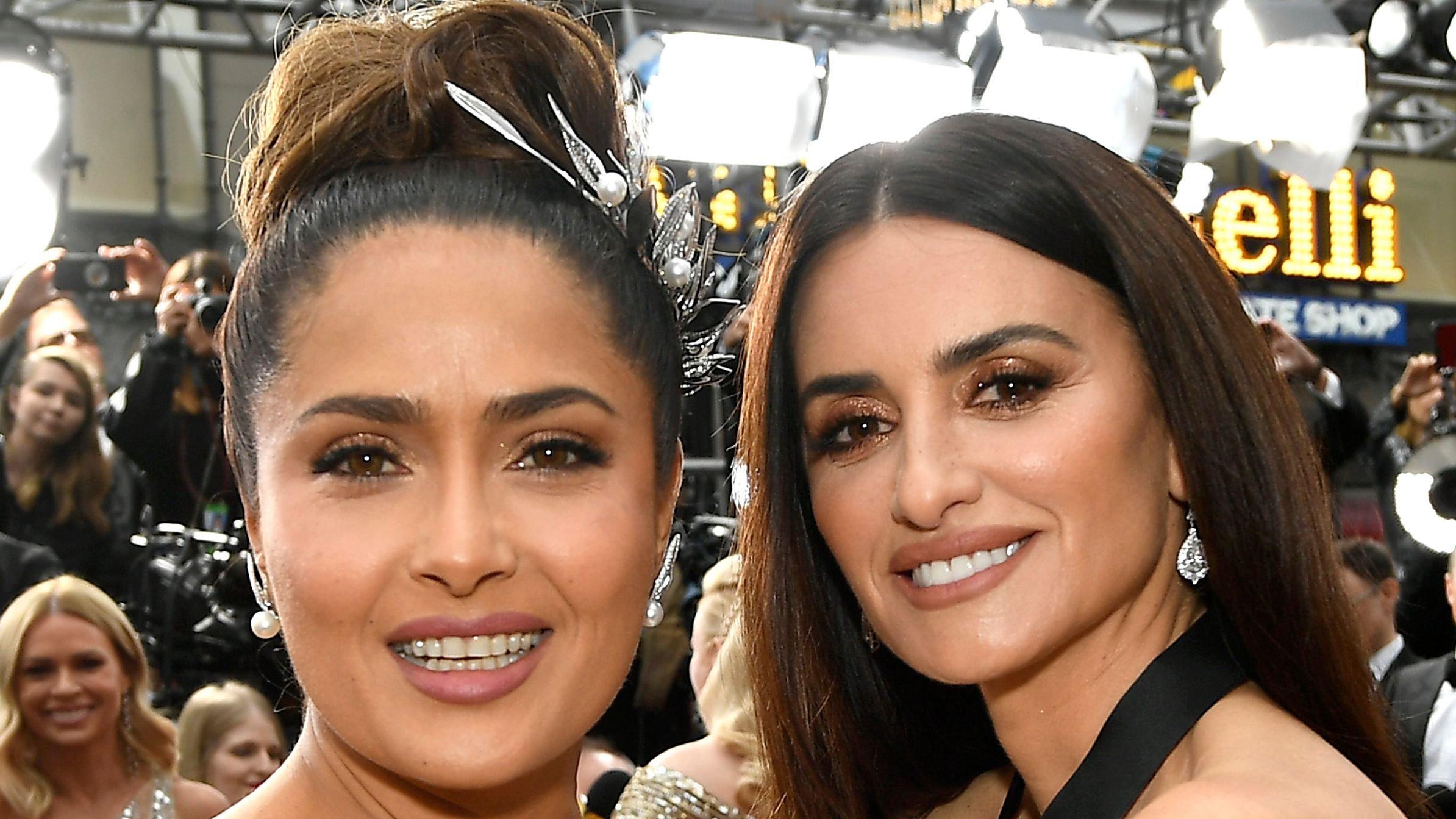 Penelope Cruz And Salma Hayek Remain BFFs After Two Decades
Contrary to popular opinion, Penélope Cruz and Salma Hayek's over two-decade friendship proves that Hollywood friendships are not fleeting.
The pair became friends when Penélope, 47, first visited Los Angeles, and Salma Hayek, 55, offered to pick her up from the airport. Salma did not stop at that, but also made Penélope sleep in her house instead of the hotel.
Since then, they've gotten to know more of each other and are now the real definition of friendship goals. Read on to know more about their beautiful friendship journey.
Article continues below advertisement
They Are Like Sisters
During an appearance on The Ellen DeGeneres Show, Spanish Actress, Penélope revealed how she first met Salma in person. She narrated how Salma generously offered to pick her up from the airport and made her sleep in her house instead of the hotel when she first arrived in Hollywood. Penélope said:
"I was coming here for two months and I didn't know anyone here. And she picked me up and said, 'You're not going to the hotel. You're coming to my house because this is hard at the beginning and you're going to feel very lonely.'"
She added, "That's why now we're like sisters."
Penélope's Kids Visited Salma's Home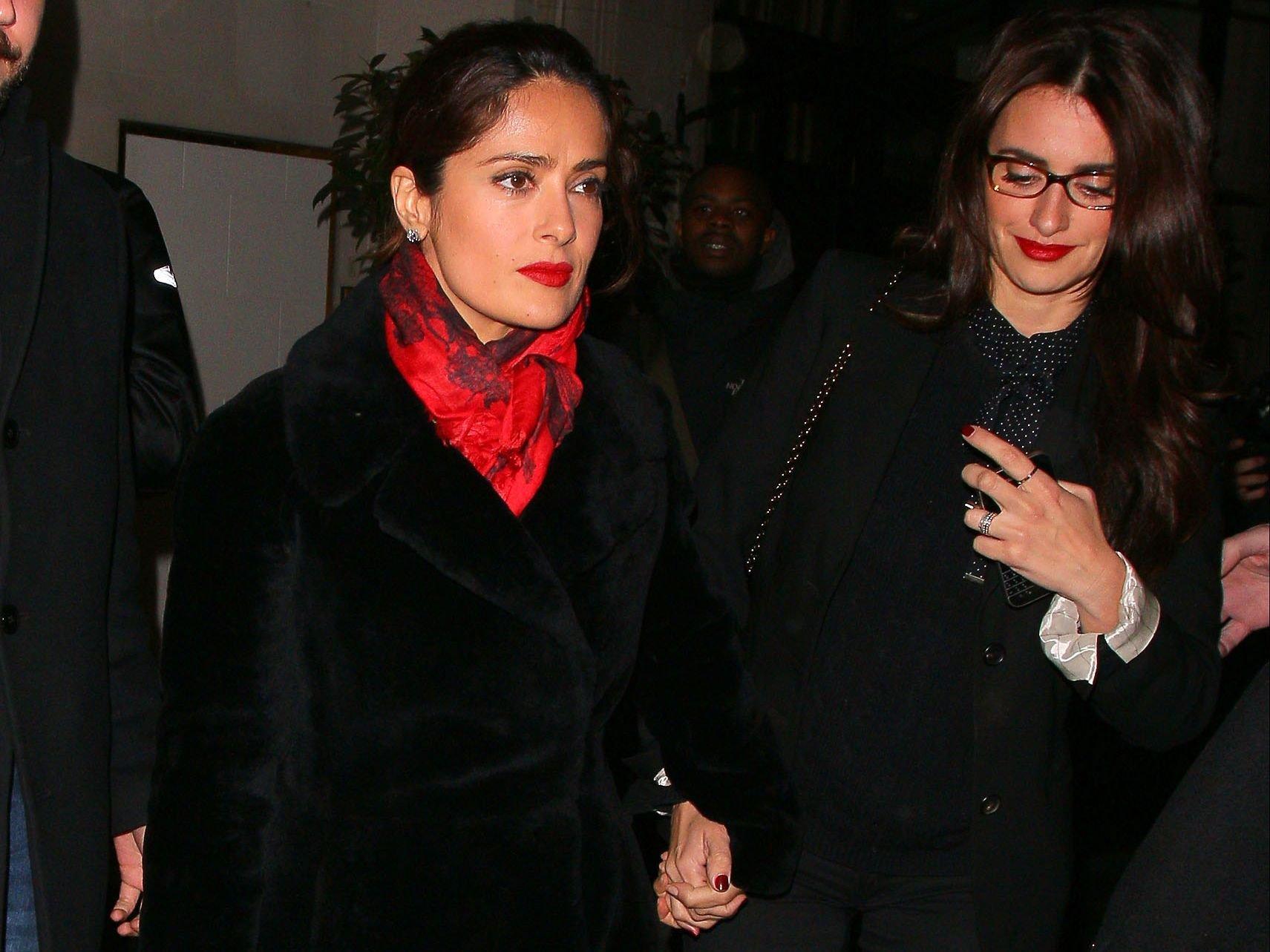 During Penélope's appearance on Ellen's show, she also talked about how she and her kids visited Salma to spend time with her and feed her owl pet.
"And then Salma has one at home, and she invites us to feed the owl with these little rats and give it to my daughter to give the rat to the owl. It was a little traumatic for her," Penélope said with a laugh.
Article continues below advertisement
The 'Bandidas' BFFs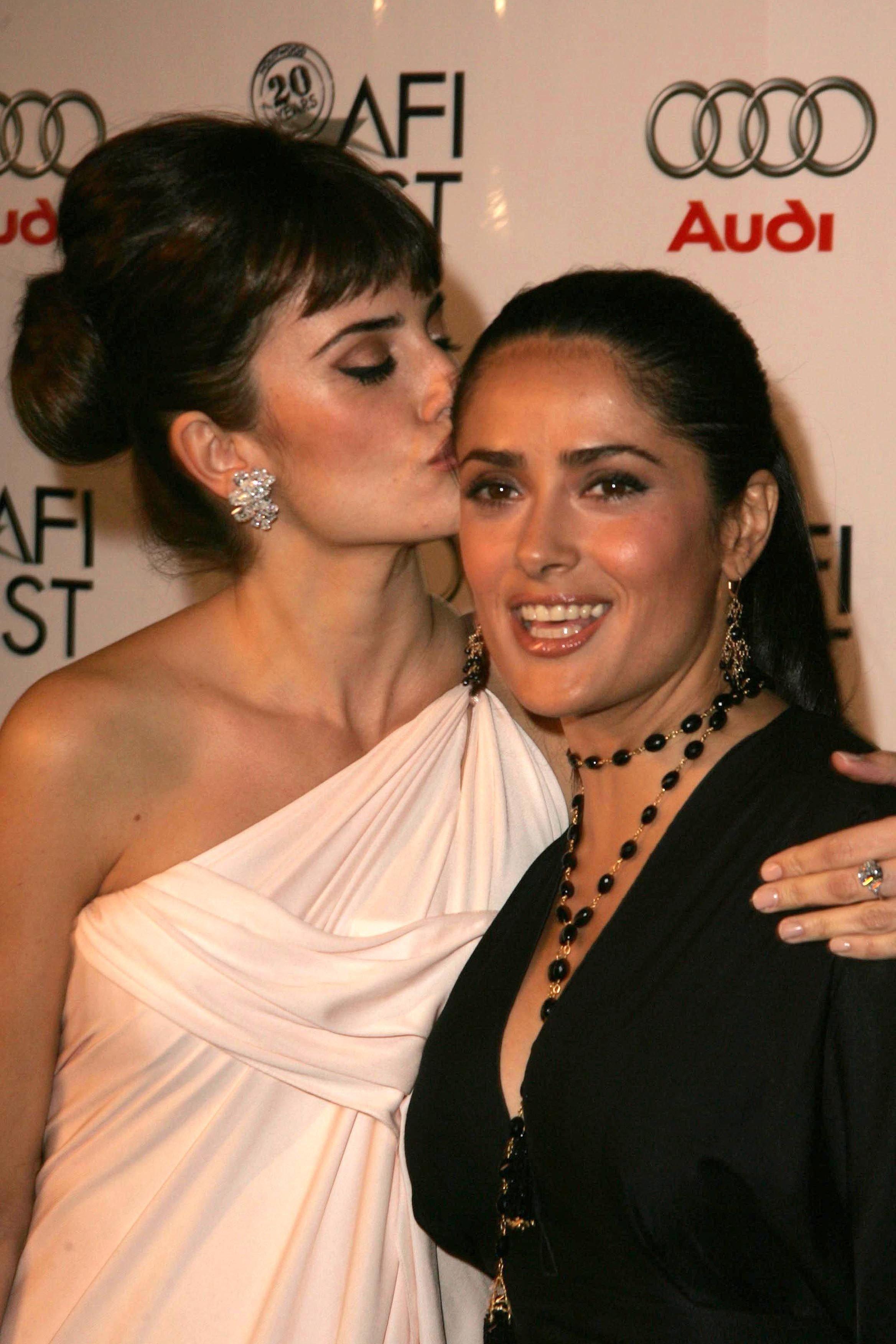 Penélope and Salma share a very close bond so it is unsurprising that the pair have faced scrutiny among some who have wondered if they are lesbians.
In 2006, when the duo starred in the movie Bandidas, rumors swirled that the best friends were lesbians. However, that didn't cause a hitch in their friendship as they have remained good friends ever since.
Friends Who Mask Up Together, Stay Together!
On February 16, Salma took to her Instagram page to post an up-close picture of her and bestie, Penélope, in a matching face mask.
She captioned the post "How I miss seeing my friends out of the screens @penelopecruzoficial #bff."
Fans flooded the comment section with lovely comments about the Bandidas actresses.
Salma Cheers Penélope And Her Husband On
On February 8, 2021, Salma, took to her Instagram page to congratulate Penélope and her husband Javier Bardem on their Oscar nomination for Best Actress and Best Actor, respectively.
The two actresses are loud about their friendship and are always found cheering and congratulating each other on their big wins. Hopefully, they will have even more wins to celebrate in the near future.