Donald Trump is Blowing Off His Fraud Trial for Golf Despite Previously Complaining 'I Have to Be Here' Former President Donald Trump is drawing criticism for choosing to golf rather than attend his civil fraud trial in New York after complaining that the case interfered with his ability to campaign for the 2024 presidential elections. On Wednesday, Trump groused to reporters during a trial recess, "Unfortunately, I have to be here, I'm not campaigning!" He emphasized, "I have to be here for this." That evening, when asked if he would attend Thursday's proceedings, he announced plans to golf in Miami instead for a tournament, as reported by Mediaite.
Also Read: Ron DeSantis Says He Doesn't Use the Word 'Vermin' as Much as His Presidential Rival Donald Trump
Emerging from the courthouse on Wednesday, a seemingly incensed Trump shouted, "It's a disgrace what's happening! It's a rigged trial! The whole thing is rigged!" He argued the case should have remained 'in the commercial division where the judges understand it.'
The $250 million civil lawsuit filed by New York Attorney General Letitia James last year alleges that Trump, his sons Eric and Don Jr., and Trump Organisation executives engaged in a decade-long scheme to exaggerate Trump's wealth using fraudulent financial statements so that Trump could secure loans and mislead investors via "numerous acts of fraud and misrepresentation," as reported by ABC News. On his social media platform Truth Social on Thursday morning, Trump fumed against James, calling the trial 'a giant Democrat Scam.' He even went on to describe the trial as a 'witch hunt' and said that this case would deter other businesses from coming to New York.
While Trump has loudly 'complained' of the trial's interference with his life and ability to campaign, his attendance at the proceedings is completely voluntary, making his vocal grievance seem hollow and exaggerated. Moreover, this is hardly the first time Trump has casually ditched important legal obligations in order to indulge in leisurely golf outings, including having previously avoided a deposition by being at his Mar-a-Lago resort in Florida during a hurricane, as per CNN. Trump's questionable decision to prioritize hitting the links over attending his own high-stakes fraud trial has raised serious concerns and eyebrows, reported The Hill.
Also Read: Ron DeSantis Blasts Trump and Also Reveals That He Will 'Supersede' Obamacare With a 'New Plan'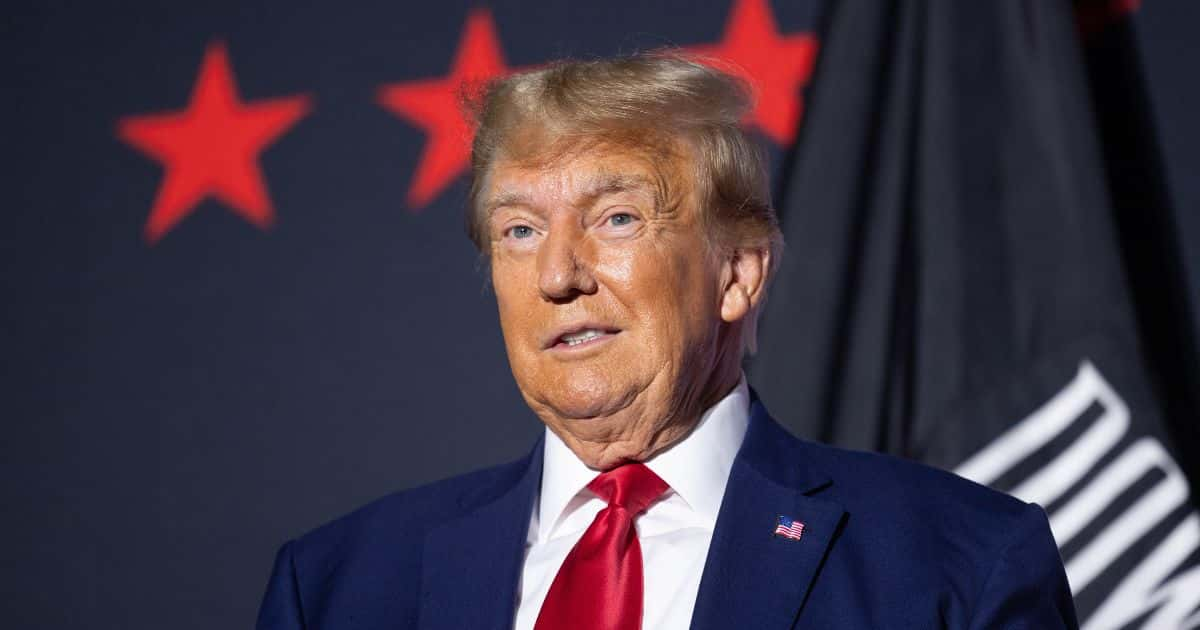 The fraud allegations themselves are also serious, with prosecutors alleging Trump's company misrepresented asset values to secure loans and deals. Last September, Engoron ruled Trump had committed extensive financial fraud, as per Reuters. With Judge Engoron setting aside three months for the trial, legal experts say Trump's lack of engagement does not bode well. Jury members may see his absences and draw negative conclusions about his defense. Ultimately, Trump's golf outing amid his ongoing fraud litigation raises troubling questions about his judgment and his priorities. The former President's absence could prove very costly if the trial ends in a substantial judgment against him and his co-defendants, although only time will tell how Trump's legal woes work out.
Also Read: Melania Trump Took a Pre-Meditated Decision For Attending Rosalynn Carter's Memorial Service
More from Inquisitr
Donald Trump's Speech Interrupted by Fox News Host to Fact-Check 'Many Untruths' About Election Fraud
Melania Trump Faces Backlash for Not Wearing Black at Rosalynn Carter's Memorial: "Disrespectful"