Donald Trump Refers To Imprisoned Capitol Rioters As 'Hostages' And Receives Severe Backlash At a campaign rally on Thursday, former President Donald Trump alluded to those detained in connection with the attack on the U.S. Capitol on January 6, 2021, as "hostages," marking his latest attempt to mobilize his fans who took part in the disturbance. "I call them the 'J-6 hostages,' not prisoners. I call them the hostages, what's happened? And it's a shame," the Republican said while addressing the crowd at the rally in Houston.
As per Reuters, Trump stood and saluted in honor of those who were incarcerated for their roles in the attack when a song performed by those people was played at the beginning of the campaign event. The song was written with assistance from Trump and the 'J6 Prison Choir.'
Also Read: Trump 'Fake Electors' in Wisconsin Say They Were 'Tricked and Misled' in to 'Alternate Elector Scheme'
The rioting was an attempt to reverse Trump's defeat to Democratic President Joe Biden in the election, which the front-runner for the Republican nominee in 2024 continues to fraudulently assert was the consequence of massive fraud. Justice for All, the song, was made available on a number of streaming services in March. Trump can be heard saying the 'Pledge of Allegiance', and the men in prison can be heard singing The Star-Spangled Banner, which is the American national anthem. Although Trump has previously championed the song, his choice of the word "hostage" represents his most recent attempt to paint the attackers as martyrs. Trump has made it a point of emphasis in his 2024 presidential campaign to portray the four criminal charges against him as politicized prosecutions. Charges have been brought against over a thousand individuals in relation to the Capitol assault. Five police officers died later, some of them by suicide, and four participants perished during the political pandemonium.
Former Republican congressman Joe Scarborough, who co-hosts MSNBC's Morning Joe, referred to the rioters who stormed the US Capitol on January 6, 2021, as 'pure evil' and stated it was extremely disrespectful that Trump compared them to hostages. As per Newsweek, when questioned on Friday about the criticism, Trump's team responded via email saying: "These people criticizing are nothing more than moronic liberals and Never Trumpers who suffer from Trump Derangement Syndrome. We can't wait to see them cry their eyes out when President Trump returns to the White House."
Also Read: 4 Moments From The 4th GOP Presidential Debate That Can Potentially Make Donald Trump Very Angry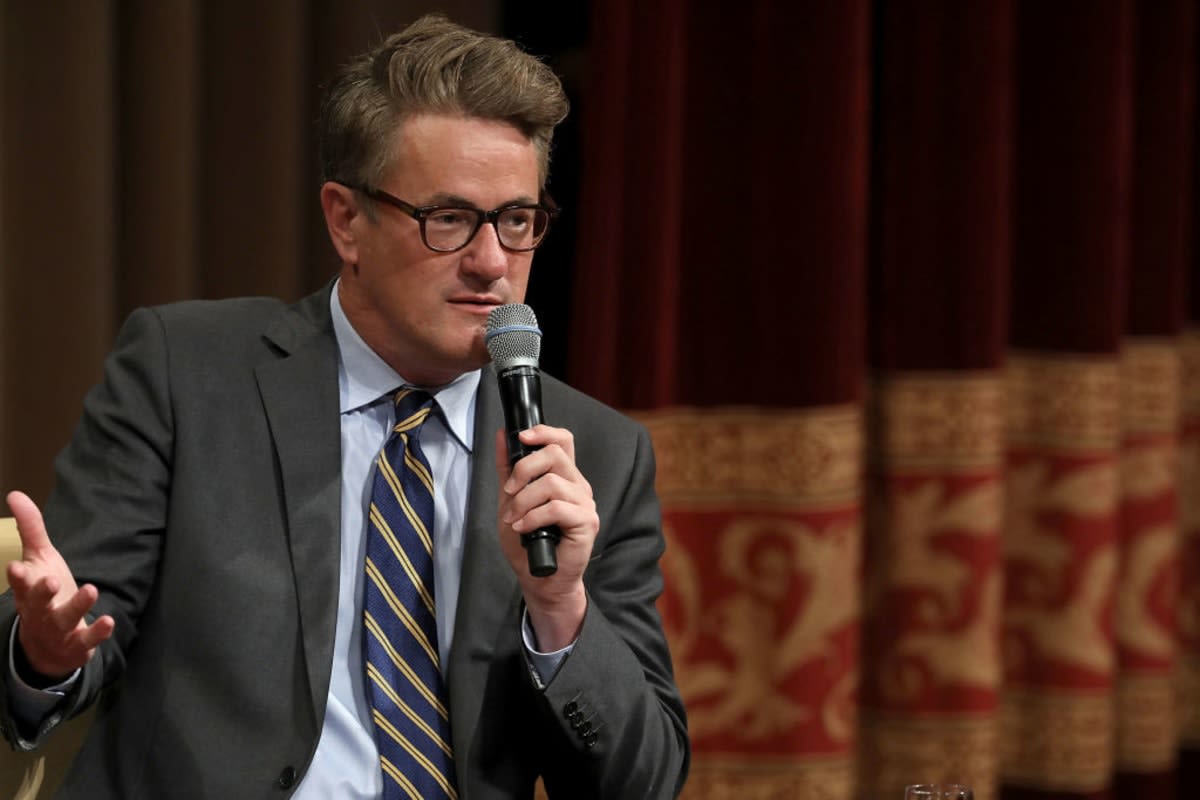 Early in September, the Washington, D.C. office of the Department of Justice (DOJ) said that 623 individuals had been sentenced, though not all had received jail time; roughly 657 had entered guilty pleas to federal charges, "many of whom faced or will face incarceration at sentencing." "Well, and if you ask the families of the four police officers who died, they will tell you, it was those people responsible for their deaths," Scarborough made reference to the imprisoned rioters on Friday morning's broadcast. He concluded by saying: "And there we have police officers being attacked from all sides, having their heads crushed in doors, police officers taken to the ground, having bear spray used against them. Just...this is just pure, pure evil."
Also Read: Christie Calls Out Other GOP Candidates for Being 'Afraid to Offend Donald Trump'
More from Inquisitr
Ex-Aide Cassidy Hutchinson Says Trump's 'Volcanic Temper' Means He Shouldn't Be 'Near Nuclear Codes'
Liz Cheney Accuses Fox News Anchor Sean Hannity of Shielding Donald Trump Since January 6 Attack