Seth Meyers Doesn't Believe This One Donald Trump Lie Regarding His Children As per Forbes, Donald Trump is currently worth $2.6 billion, however, the former president reportedly told advisers that he believes his entire brand and his children's inheritance are at risk due to New York Attorney General Letitia James' $250 million lawsuit against him and his business, in the wake of his three children - Donald Jr., Ivanka, and Eric called to testify against him in the civil trial. Seth Meyers, comedian and late-night host believes Trump's latest statement isn't fully true. As per HuffPost, Meyers said: "I buy the line about his brand but not the line about his children's inheritance." He continued: "There is no way Trump plans on leaving his children with anything other than a giant stack of unpaid bills," Meyers jokingly added. "If he has any money left when he dies, he's going to be entombed with it like a pharaoh."
Also Read: Trump's Obsession With Gag Orders Stems From a Need To 'Blame' Someone If He Loses the Case, Says Legal Expert
The veteran comedian added: "Bury me with my last $300 and also Rudy Giuliani," Meyers said while imagining Trump making the statement. Meyers had earlier made fun of the Republican leader returning to contest the 2024 presidential elections. As per The Guardian, he said: "As for Trump reportedly thinking he will be reinstated to the presidency later this summer, "if it weren't so dangerous, it would be sad," the late-night show host added. "He's puttering around his golf course telling people he's going to go back to the White House like a guy who thinks his ex is going to take him back even though she's already living with another dude. It's insane for many reasons," Meyers continued, "not the least of which is that Trump thinks he's about to get reinstated in the White House when he can't even keep a blog going." "Wow, he's delusional and sociopathic, but somehow he's the only person on Earth who knows when it's time to shut down a blog," Meyers had stated back then.
As per CBSNews, Trump Jr. demonstrated his extensive experience with company projects during his Wednesday court appearance in New York. He claimed to have held "an all-encompassing developmental role" as executive vice president and to have later managed the trust established for his father's assets following the 2016 election. However, he claimed to be ignorant of a significant event in the company's past. He justified his contribution to the creation of the so-called statements of financial situation, which the state claims were essential to the fraud plan and contain inflated valuations.
Also Read: Host Says Paramount+ PR Team Halted Kelsey Grammer's Interview With BBC After Voicing Support for Trump
"I signed off on a document that Mazars prepared with intimate knowledge, and as a trustee, Imusto listens to those who are experts, who have an expertise of these things," Trump Jr. said. "So I trust in Allen Weisselberg who is an accountant. I trust Mazars who is a CPA and a big five accounting firm to put together a document of this nature." "These people had an incredible intimate knowledge and I relied on them," Trump Jr. stated. As per The Guardian, Ivanka had requested the court to delay her appearance citing "she is busy with school week".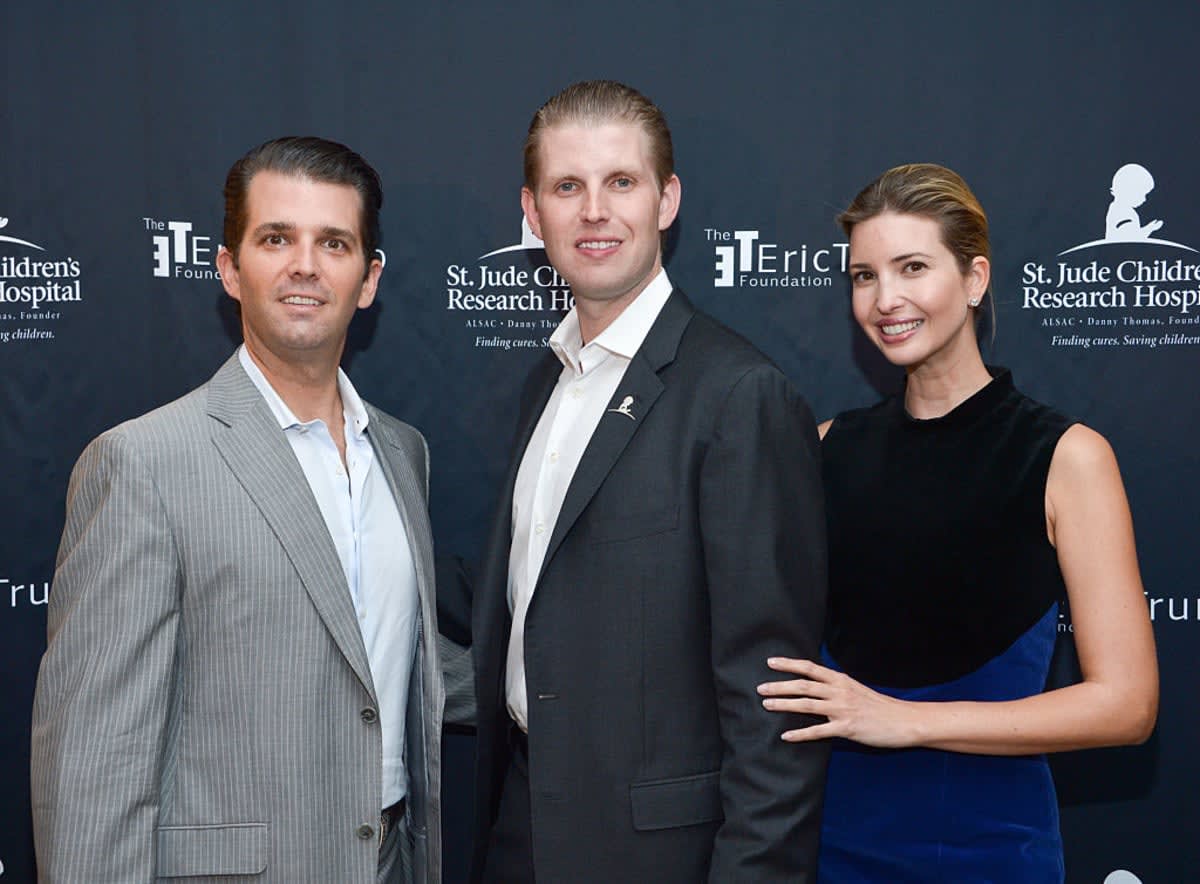 Also Read: Jimmy Kimmel Says Trump Is 'Going Straight to Hell' For His 'Jesus and God Keeping Score' Comment
"Ms. Trump, who resides in Florida with her three minor children, will suffer undue hardship if a stay is denied and she is required to testify at trial in New York in the middle of a school week, in a case she has already been dismissed from, before her appeal is heard," her lawyers stated in a legal filing. However, the appeals court rejected her plea and she is due to testify on November 8th. The complaint filed against the Trumps and their firm seeks $250 million in damages as well as several restrictions on their capacity to conduct business in New York, including a lifetime ban on Donald Trump, Donald Trump Jr., and Eric Trump holding any officer or director positions in any state-based companies.
More from Inquisitr
Trump Claims He Would Win The Blue States if 'Jesus and God' Came Down to Keep Score of Elections
Trump Mocks DeSantis' Debate Against Newsom in a New Dubbed Video: 'Battle of Loserville'