Jimmy Kimmel Roasts Joe Biden After 2024 Re-Election Bid Announcement, Calls Him 'Grandpa' While Joe Biden is determined to prove age is just a number, Jimmy Kimmel has doubts. ABC's late-night host took a sly dig at the 46th president of the United States and called him "grandpa." Kimmel followed it with a comedic rant about Biden's age being inappropriate to save "the soul of America" after the 80-year-old announced his re-election bid.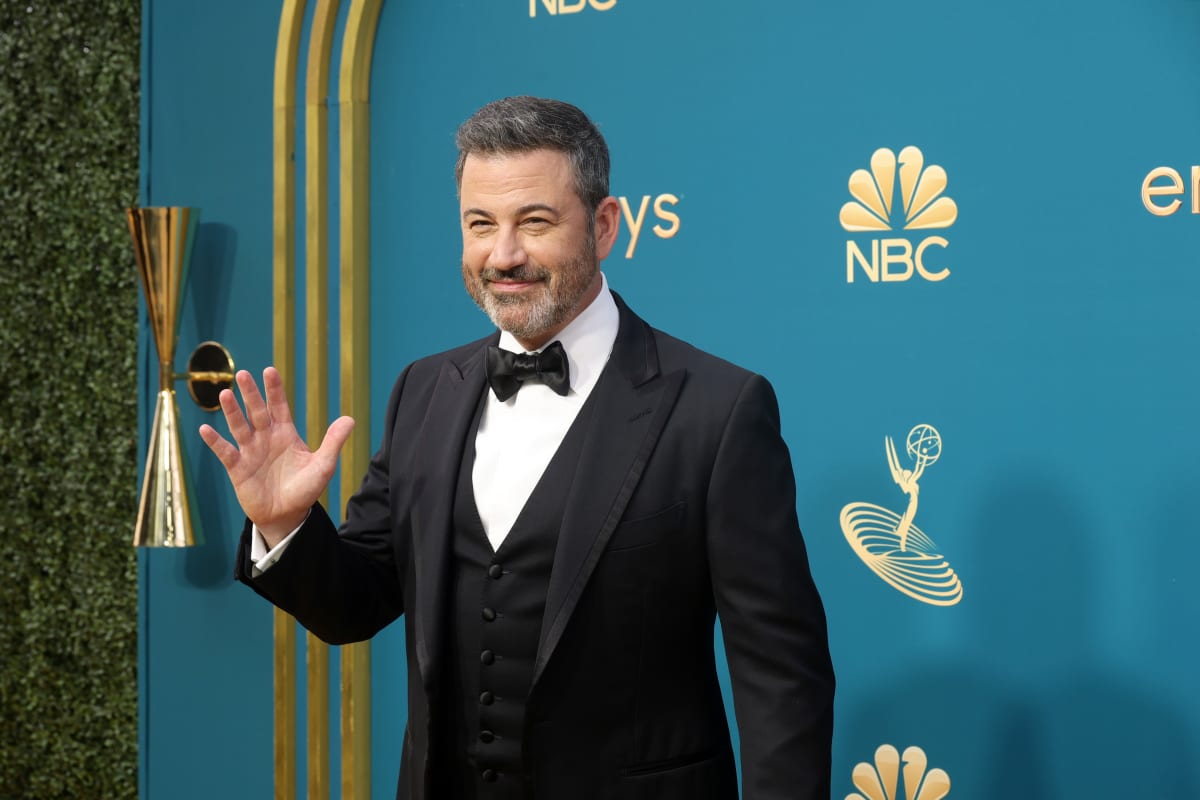 Also Read: When an Angry Jill Biden Said Kamala Harris Should 'Go F–K Herself' for Debate Attack on Joe Biden
In April 2023, Joe Biden said he would run for president in the upcoming 2024 elections. In his election bid video, the Democrat spoke about fighting for America's soul. So, Kimmel mocked, "That's a lot to battle for." The liberal comedian continued, "Most people his age are barely winning the battle against constipation," reported Fox News.
The 55-year-old expounded, "But make no mistake, Grandpa Joe is back on the road to the White House, and he's doing 35 in the center lane with his blinker on." He shared his thoughts about the president's re-election bid on his late-night show Jimmy Kimmel Live.
Biden formally announced he intended to return to the White House in 2024, convincing Americans his battle to save the country's soul isn't complete yet. POTUS said in the video, "When I ran for president four years ago, I said we are in a battle for the soul of America. And we still are," reported CNN.
Also Read: Gavin Newsom Says He'd Rather Vote for Joe Biden at 100 Than Ron DeSantis At Any Age
"The question we are facing is whether in the years ahead we have more freedom or less freedom. More rights or fewer," Biden added. The voiceover narration in the video continued, "I know what I want the answer to be, and I think you do too. This is not a time to be complacent," clarifying, "That's why I'm running for re-election."
---
View this post on Instagram
---
Also Read: Mike Pence Allegedly Considered Skipping Biden's Jan. 6 Certification: "Too Hurtful to My Friend [Trump]"
However, Kimmel believed he was too old to run for re-election, citing he would be 82 years old in 2024 and 86 by the end of his second term. The comedian also showed a spoof ad of Biden's 2024 announcement video and pointed out his habit of whispering in public, which critics called "creepy."
"He's still virile and vital, although if he wins, he'll be 82 when his second term starts. His face could be on money while he is still in office," Kimmel poked fun at Biden's old age and his contemporary, Donald Trump, who is only a few years younger than the Democrat. (Both Biden, 80, and Trump, 77, are in their advancing years).
"You know who else lets the oldest males run their society? Gorillas," the late-night host quipped. Kimmel isn't the only host who has roasted President Biden's age. Comedian and NBC Late Night host Seth Meyers compared the Democrat to a "two-day-old egg salad." Meyers said, "Can you imagine if it's Trump versus Biden again?"
"That's like going into a diner, and the only things on the menu are two-day-old egg salad and Donald Trump," he quipped. However, if he had to choose between the former president and the Democrat in 2024, he'd vote for Biden. "I guess I'll take my chances with the egg salad," declared Meyers.
More from Inquisitr
Fox News Host Jesse Watters Slammed for His Insensitive Comments on Joe Biden
Chris Cuomo Reveals He Is Willing to Vote for Donald Trump Over Joe Biden in 2024: "The Worst President..."