Donald Trump Mocks Joe Biden and Targets Gavin Newsom in Fiery Speech at California GOP Convention Former President Donald Trump brought his signature wit and pointed guns of criticisms to the California GOP fall convention, entertaining a room full of Republicans in Anaheim. Mimicking a recent incident where Joe Biden appeared confused on stage, Trump drew laughs and declared that California could be 'wonderful again' if he were re-elected in 2024. Addressing approximately 1,500 attendees, Trump spared no words in criticizing California's Democratic leaders.
He bashed Governor Gavin Newsom, Vice President Kamala Harris, and Democratic representatives Nancy Pelosi, Maxine Waters, Adam Schiff, and Eric Swalwell. Trump claimed, "While California was once a symbol of American success, today under the radical left fascists and Marxists that run your state – that's who's running your state, bad people – it's becoming a symbol of our nation's decline."
Also Read: Home Depot Founder Bernard Marcus Says He'll Still Support Donald Trump, Even if He's Found Guilty
In a moment of contemplation, Trump suggested, "Gavin has become Crooked Joe Biden's top surrogate because he doesn't think Biden is going to make it – that's why he's doing it." Trump further says, "He doesn't think he's going to make it, and it won't be him so easily. He's going to have a big fight. However, because there will be a lot of Democrats competing, it's going to be very interesting.'"
He added, "'But let's see, look, some people say Biden's going to make it. Does anybody think he's going to make it to the starting gate?" In a poll, Trump asked the crowd of Republicans, to which they responded with a resonant "no!"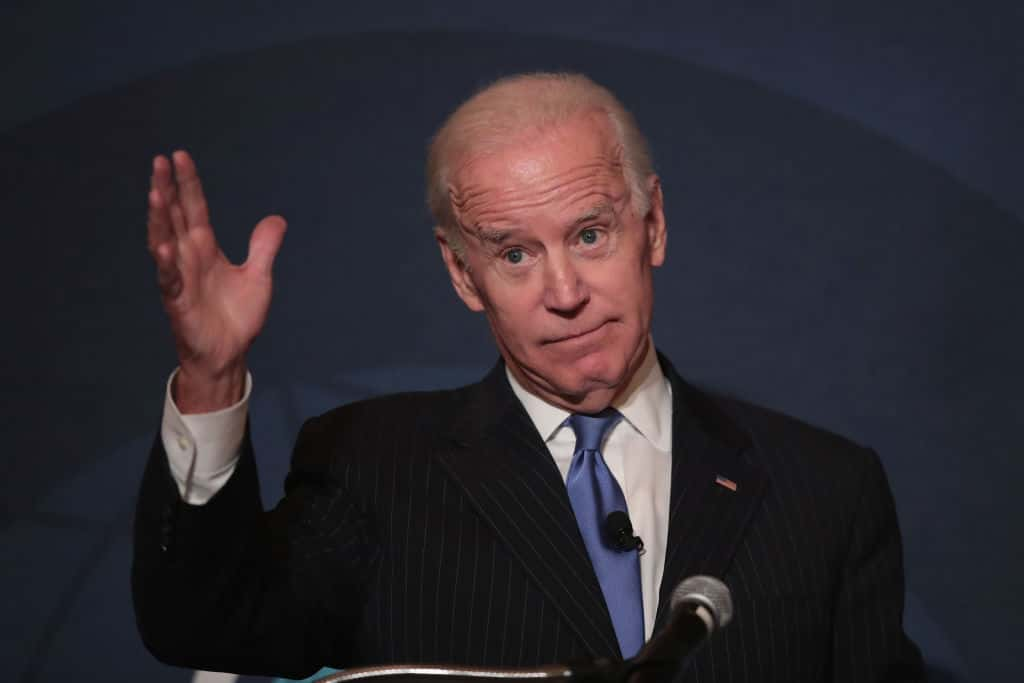 Also Read: Donald Trump Sends Warning to Joe Biden Amid Legal Woes: "Should Stop His Thugs Before It's Too Late"
It wasn't the end, Trump continued his criticism asserting, "I mean the guy can't find his way off of a stage." This comment was made by Trump in reference to a viral moment where Biden was seen wandering around the stage at the U.N. General Assembly in New York City last week. As per Daily Mail, Trump mimicked this during his remarks in Anaheim on Friday.
"Look, here's a stage," Trump began. "I've never seen this stupid stage before – I've never seen it before. But if I walk left there's a stair. And if I walk right, there's a stair. And this guy gets up, 'Where am I? Where the hell am I?'" Trump said, walking frantically around the stage. "Nah, he's terrible. You know, I'm much tougher on him than I used to be. Out of respect for the office, I was never like – He's the most corrupt president, the most incompetent president we've ever had," he added.
Also Read: Melania Trump Defended by Fans After Being Criticized for Her Outfit at Rosalynn Carter's Burial
In addition to political commentary, Trump took the chance to criticize California's water laws, blaming them for the alleged unpleasant smell of rich people in Beverly Hills (because of harsh water laws that forbid them from showering enough.) He assured the audience that 'help is on the way' to save California from what he marked as communism and Marxism if he is elected president in 2024.
The California GOP changed its rules for the primary, potentially favoring Trump. If a candidate secures more than 50% of the votes in the March 5 state primary, they will win all 169 delegates, a prominent shift from the previous system. Trump's fiery speech at the California GOP convention showcased his continued influence within the Republican Party, setting the stage for an intriguing political landscape leading up to the 2024 elections.
More from Inquisitr
Media Findings State Donald Trump's 'Vermin' Remark Sidelined Over Hillary Clinton's 2016 Comments
When Jared Kushner's Dad Charles, Who Trump Pardoned, Gave $1 Million to a Trump Super PAC