Biden Warns Israel Against Occupying Gaza Ahead of Possible Solidarity Visit to Tel Aviv: "Big Mistake" In his first major public attempt to rein in American ally Israel, President Joe Biden has now issued a direct warning to Israel against reoccupying Gaza.
Even though U.N. authorities have warned of a humanitarian disaster in Gaza, Biden has so far steadfastly supported Israel after the Hamas attack on October 7 that claimed the lives of over 1,300 people, including at least 29 Americans. Biden has also previously declined to criticize Israel for its retaliatory siege of the coastal territory ruled by Hamas, per The New York Times.
Also Read: Nikki Haley Targeted by Rivals at the Fourth GOP Presidential Debate as She Continues to Rise in Polls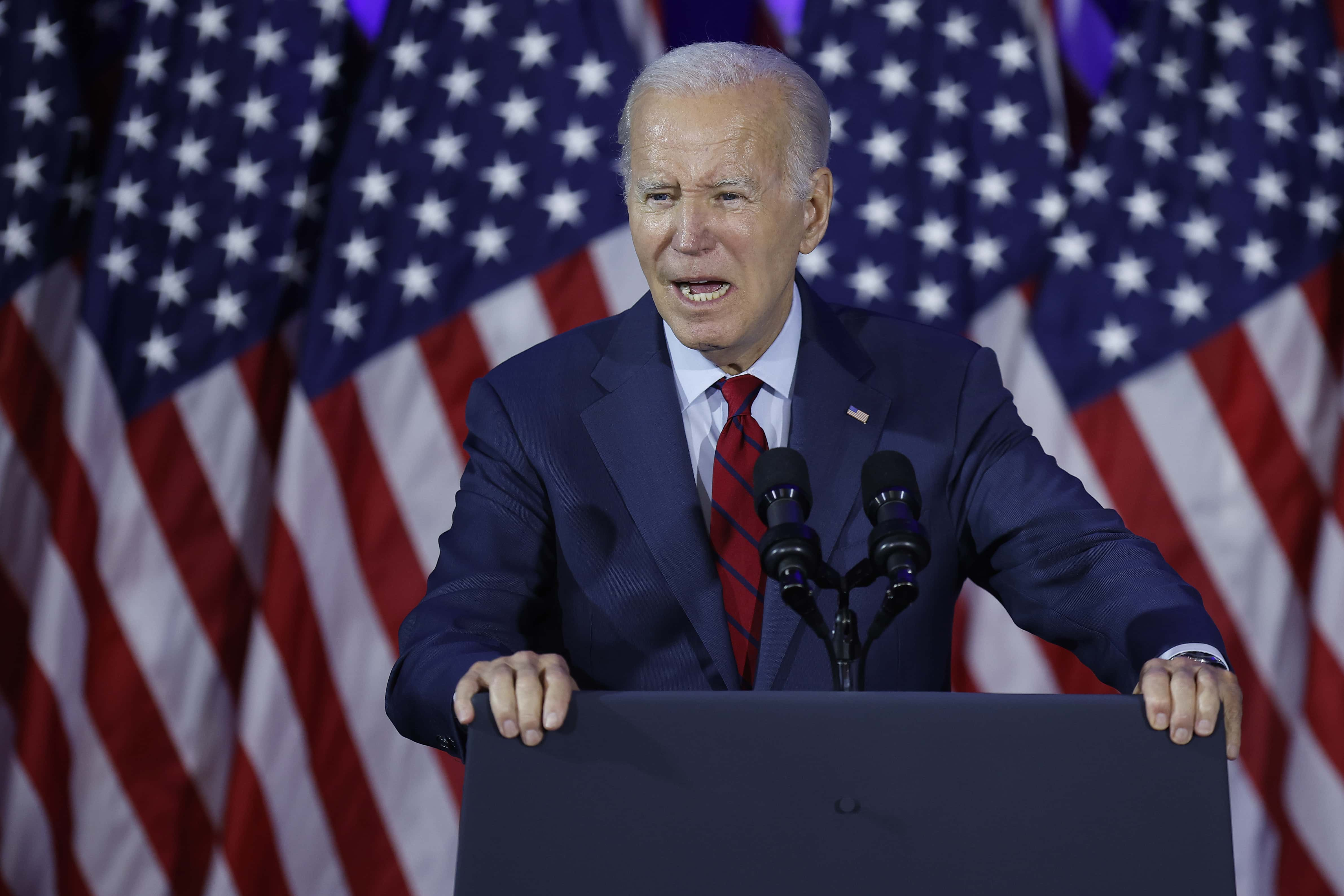 However, in the most recent interview, which aired on October 15, he advised the government against taking over Gaza in its entirety. "I think it'd be a big mistake," Biden spoke strongly in his interview on 60 Minutes that was recorded on October 12. "Look, what happened in Gaza, in my view, is Hamas and the extreme elements of Hamas don't represent all the Palestinian people. And I think that it would be a mistake for Israel to occupy Gaza again." However, the President also cautioned that "taking out the extremists" in the region, can be "a necessary requirement."
---
BREAKING: President Biden warns Israel not to occupy Gaza.

While Biden stands with Israel against Hamas, he still says on 60 Minutes that a new occupation of Gaza would "be a big mistake."

Millions of voices standing up for humanity are being heard. Keep going. pic.twitter.com/PvtyTKT0LE

— Rep. Jamaal Bowman Ed.D. (@JamaalBowmanNY) October 16, 2023
---
Biden did not specifically state in the 60 Minutes interview whether Israel should temporarily station ground forces in Gaza. However, he supported the objective of dismantling Hamas, an organization whose charter advocates for "killing the Jews" and exterminating Israel. Both the European Union and the United States have classified Hamas as a terrorist organization. "Israel has to respond," Biden said. "They have to go after Hamas. Hamas is a bunch of cowards. They're hiding behind the civilians. They put their headquarters where civilians are and buildings and the like."
Also Read: Trump 'Fake Electors' in Wisconsin Say They Were 'Tricked and Misled' in to 'Alternate Elector Scheme'
The president made these strong remarks while contemplating whether or not to travel to Israel in the upcoming days to show support for Israelis who are still in shock from the Hamas attack. The president was invited by Prime Minister Benjamin Netanyahu over the weekend, an administration official confirmed, corroborating a story on Israeli media. As of right now, though, Biden has not made up his mind about visiting.
Also Read: 4 Moments From The 4th GOP Presidential Debate That Can Potentially Make Donald Trump Very Angry
A lot of military specialists feel that Israeli forces and Palestinian civilians could be at grave risk from a ground operation into Gaza and the ensuing urban warfare. Israeli airstrikes and its decision to shut off food, water, and other supplies in Gaza have created what international relief agencies have called a humanitarian crisis even before any land offensive. The Palestinian Health Ministry in Gaza reports that there have been at least 2,670 Palestinian deaths and 9,600 injuries. However, Biden declared his conviction that "the Israelis are going to do everything in their power to avoid the killing of innocent civilians."
However, Israeli commanders contend that they cannot just respond to the bloodiest attack on Israel in decades with regular airstrikes, and they have decided to permanently destroy Hamas. In anticipation of the impending invasion, Israel has raised a sizable army in the vicinity of Gaza, mobilizing 360,000 reservists.
---
🚨🇮🇱🇺🇸 Biden warns Iran, Lebanon, Iraq, Syria, and Yemen from trying to take advantage of the situation and open another front against Israel: US will defend Israel. pic.twitter.com/6wesyL3ij9

— Terror Alarm (@Terror_Alarm) October 7, 2023
---
More from Inquisitr
Christie Calls Out Other GOP Candidates for Being 'Afraid to Offend Donald Trump'
Ex-Aide Cassidy Hutchinson Says Trump's 'Volcanic Temper' Means He Shouldn't Be 'Near Nuclear Codes'