11 Things Joe Biden Did in His First Hours as President to Overturn Donald Trump's Policies 11 things President Biden did on Day One of governance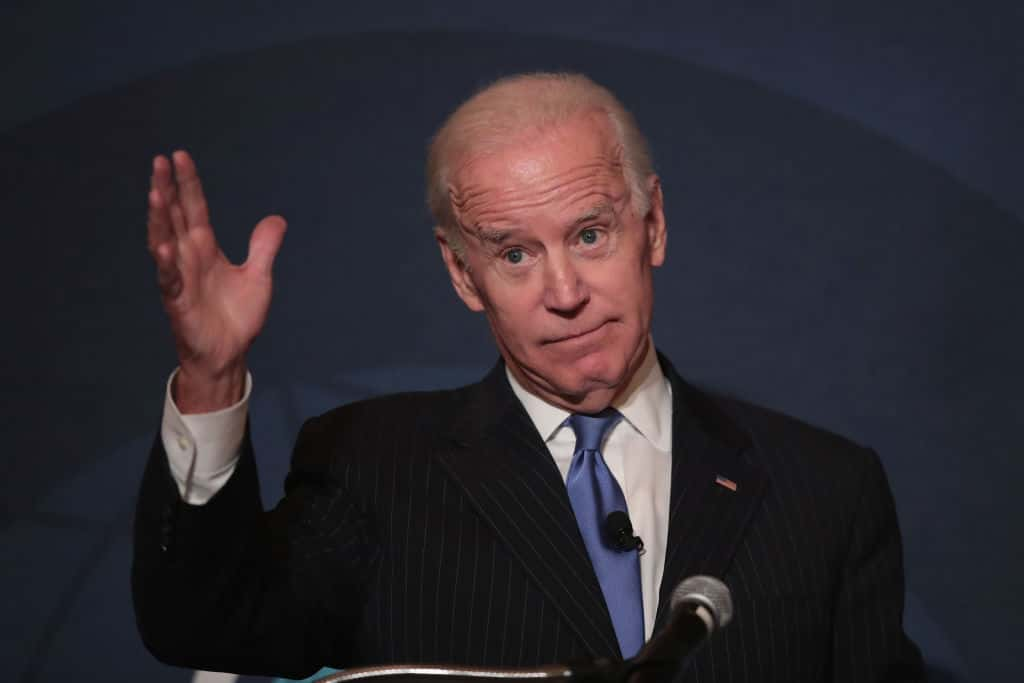 Also Read: Trump 'Fake Electors' in Wisconsin Say They Were 'Tricked and Misled' in to 'Alternate Elector Scheme'
On January 20, 2021, Joseph R. Biden Jr. took the oath of office to become the 46th President of the United States, beginning his quest to change the political landscape of the nation. Biden lost little time in charting a clear course to undo many of his predecessor's policies within his first few hours in office. He issued a flurry of executive orders, demonstrating his commitment to addressing urgent problems like the COVID-19 pandemic, immigration reform, and climate change. These steps were a stark break from the previous administration's policy and reflected a concerted effort to bring change. Here are 11 crucial decisions that President Biden made in his first few days in office, illuminating his vision for the next phase of American administration.
1. Biden rejoined the WHO
Biden rescinded Trump's decision to withdraw the United States from the World Health Organization. The choice to undo Trump's withdrawal was a crucial development in his administration's strategy for global healthcare diplomacy, per The New York Times. A strong indication of the United States' enhanced participation with the international community was the sending of Dr. Anthony Fauci, a renowned infectious disease specialist, to speak at the WHO's virtual board meeting. The presence of Dr. Fauci brought home how crucial knowledge and collaboration are when tackling problems with global health.
Also Read: 4 Moments From The 4th GOP Presidential Debate That Can Potentially Make Donald Trump Very Angry
2. Biden rejoined Paris climate accords
Also Read: Christie Calls Out Other GOP Candidates for Being 'Afraid to Offend Donald Trump'
President Biden promptly issued an executive order to rejoin the Paris Climate Accords, a global agreement to limit greenhouse gas emissions, per The Guardian. By doing so, he overturned President Trump's decision to withdraw from the deal, bringing the United States back into the fold within 30 days. With a focus on cooperation with other countries to set and meet aggressive emissions reduction goals, this action underlined the United States' reaffirmed commitment to combating climate change on an international scale.
3. Biden revoked the Keystone XL pipeline
The $8 billion Keystone XL pipeline, which would have carried fossil fuels from Canada across the United States, was the target of years of opposition from various climate activists. Biden revoked the presidential approval for the project, reported CNBC. Even though numerous experts cautioned Trump against it, he nonetheless approved this permit. The new order instructed all federal agencies to begin overturning and revising other Trump administration regulations, including those that reinstated safeguards, prohibited drilling in several national parks and monuments and tightened automobile emissions and fuel economy standards.
4. Biden terminated the Trump administration's 1776 Commission
The 1776 Commission, a short-lived initiative by the Trump administration to promote a more conservative historical curriculum in American schools, was discontinued by Biden, per CNN. On Martin Luther King Jr. Day, the organization published a report that was full of errors and passages that were taken directly from other works that had already been published. Additionally, under this executive order, all federal agencies are now required to develop an action plan within 200 days to "address unequal barriers to opportunity in agency policies and programs." It also revokes a rule implemented by the Trump administration that forbade federal contractors and some grant recipients from engaging in "any form of race or sex stereotyping," including diversity training.
5. Biden canceled a Trump census change
President Biden issued an executive order to stop the Trump administration from excluding unauthorized immigrants from the U.S. census, per NPR. This reform was essential because it attempted to stop the potential weakening of federal representation in a variety of places that are generally Democratic Party strongholds. The order targeted both ensuring equitable political representation and the census procedure itself. It was a key reversal of the previous administration's decision to prematurely end the census process, ensuring that census takers had the time to complete an exhaustive and accurate population count. These activities demonstrated a dedication to sustaining the values of equity and inclusivity in governmental affairs.
6. Strengthening protections for "dreamers"
By taking executive action to protect hundreds of thousands of immigrants known as "Dreamers," Biden strengthened the legal safeguards. He also instructed the Secretary of Homeland Security to take steps to support the Obama administration's Deferred Action for Childhood Arrivals (DACA) program, which protected thousands of young immigrants from deportation. If considered not to pose a threat to public safety or national security, the order would instruct Immigration and Customs Enforcement to deprioritize deporting DACA recipients and desist from doing so, per NBC News. Federal courts halted the Trump administration's attempt to end the program.
7. Biden abolished the "Muslim ban"
The Trump administration's travel ban on citizens of numerous countries with a majority of Muslims was lifted by Biden. The order also directs the State Department to resume granting visas to citizens of the impacted nations. "Beyond contravening our values, these Executive Orders and Proclamations have undermined our national security," Biden's proclamation rescinding the ban read, per USA TODAY. "They have jeopardized our global network of alliances and partnerships and are a moral blight that has dulled the power of our example the world over. And they have separated loved ones, inflicting pain that will ripple for years to come. They are just plain wrong."
8. Biden canceled Trump's interior enforcement rule
President Biden swiftly took action to revoke a Trump executive order that had significantly expanded the scope of immigration officials' interior enforcement responsibilities, broadening the categories of individuals subject to detention and deportation. In addition, the acting Department of Homeland Security (DHS) secretary issued a memo initiating a 100-day pause on deportations, reported The Guardian. These measures marked a clear departure from the previous administration's approach to immigration enforcement, reflecting President Biden's commitment to a more humane and considerate approach to immigration policy while reviewing and reforming existing practices.
9. Biden canceled the funding for the US-Mexico border wall
President Biden took action to revoke the national emergency declaration used by the Trump administration to divert funding for the building of the U.S.-Mexico border wall, POLITICO reported. He also mandated a temporary halt to the wall's construction while a thorough evaluation of budget allotments and contract terms was conducted. With this bold action, the new administration demonstrated its dedication to reviewing border security measures and upholding economic restraint. It was a significant shift in strategy, emphasizing a more careful and balanced appraisal of border infrastructure projects while addressing more general concerns about immigration and border security.
10. Biden extended deportation protections for Liberians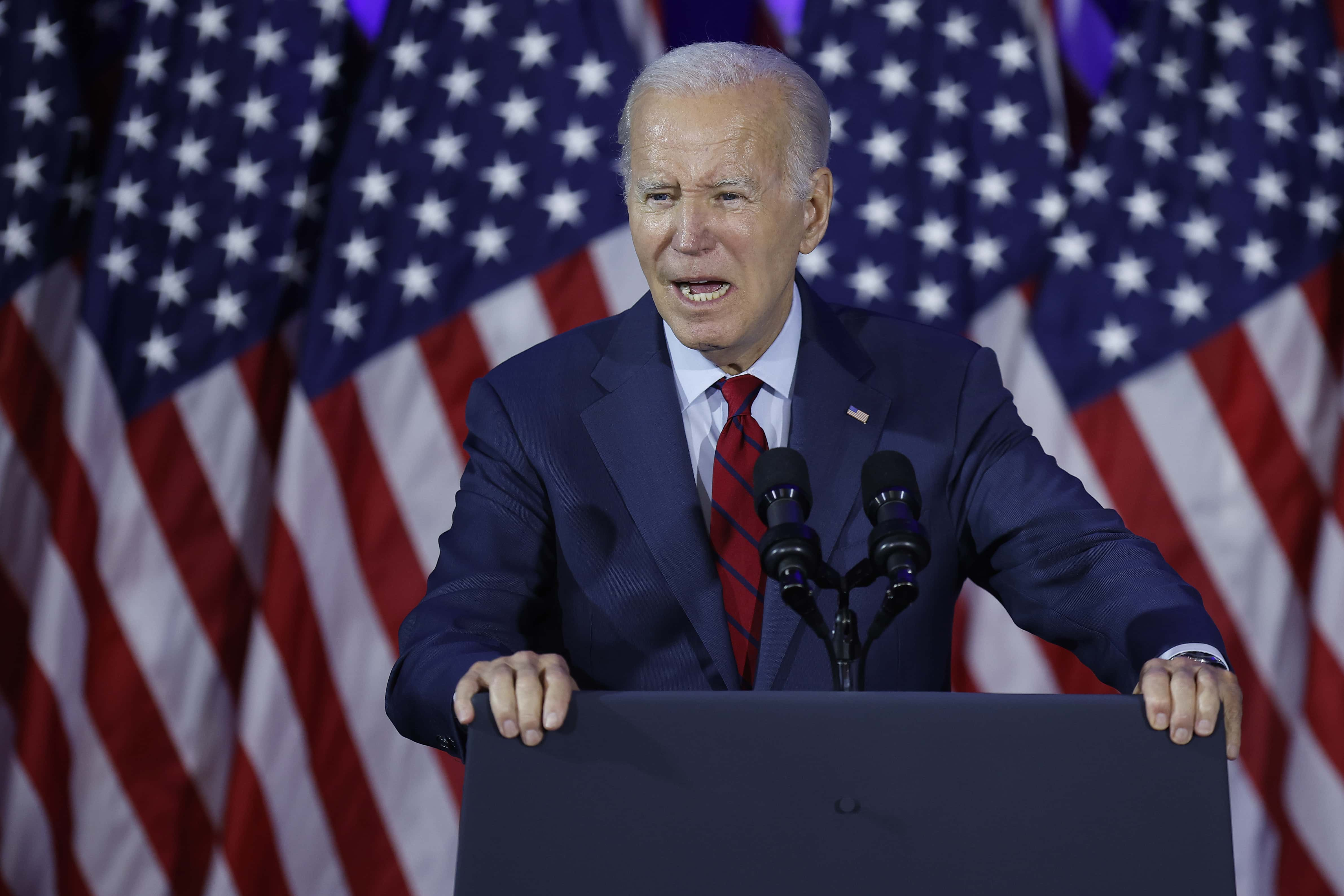 The Deferred Enforced Departure (DED) designation, which protects Liberians who have lived in the United States for a long time from deportation and extends their work permission until June 30, 2022, was extended by an order signed by Biden. Trump has threatened to halt the initiative, endangering the legal status of around 4,000 Liberians. "This is going to mean the world to people," said Lester Myers, president of the Liberian Association of Arizona, per AZ Central. "It's brought a lot of hope. It means that people's dreams are going to be established."
11. Biden froze Trump's "midnight regulations"
The Biden administration sent a memo to agencies shortly after the swearing-in ceremony asking them to prevent or postpone any last-minute or "midnight regulations" from the Trump administration, per Government Executive. The "Congressional Review Act" allows Congress and the president to reverse any "midnight regulations" made during a specific look-back time. The "freeze" memo "will pause any new regulations from moving forward and allow the incoming administration to review any regulations that the Trump administration tried to finalize in its last days," said the transition team.
More from Inquisitr
Ex-Aide Cassidy Hutchinson Says Trump's 'Volcanic Temper' Means He Shouldn't Be 'Near Nuclear Codes'
Liz Cheney Accuses Fox News Anchor Sean Hannity of Shielding Donald Trump Since January 6 Attack