When Donald Trump Asked for a Small and Particular Change to an Episode of 'The Nanny' From 1993 through 1999, CBS aired a hit show called The Nanny, which included cameos from celebrities like Jon Stewart, Jason Alexander, Bette Midler, Elizabeth Taylor, and even a young Donald Trump. Trump only appeared for a minute in this show, but he had particular requests for that time. In the 1990s, Trump's commercial success and celebrity prominence made him a sought-after guest star on television and in the film industry. He even made acting his full-time job for a while with The Apprentice before returning his attention to real estate.
Also Read: Trump 'Fake Electors' in Wisconsin Say They Were 'Tricked and Misled' in to 'Alternate Elector Scheme'
"The Nanny" was a fantastic comedy that challenged many common misconceptions about Jewish women. Fran Fine, who plays the lead part, exploits her New York accent, brashness, and love of expensive goods to win over her employer, the wealthy British man Mr. Sheffield. The episode "The Rosie Show" from season four of The Nanny depicts nanny Fran Fine as she conducts a weekly childcare piece on Rosie O'Donnell's talk program. Fran's popularity skyrocketed after this episode, so she's been attending events and going on dates nonstop. Donald Trump appeared on one of these occasions. His whole sequence lasts barely more than a minute and has just two lines of conversation.
In 1996, Fran Drescher confessed to SheKnows that when Trump read that he was being called a "millionaire" in the screenplay, he was not pleased. Drescher said, "We got a note from his people that said, 'Mr. Trump is not a millionaire. He's a billionaire, and he would like you to change the line,' My now-gay-ex-husband thought that was such an amazing request that he actually kept that note and framed it, never seeing in the future what was to come."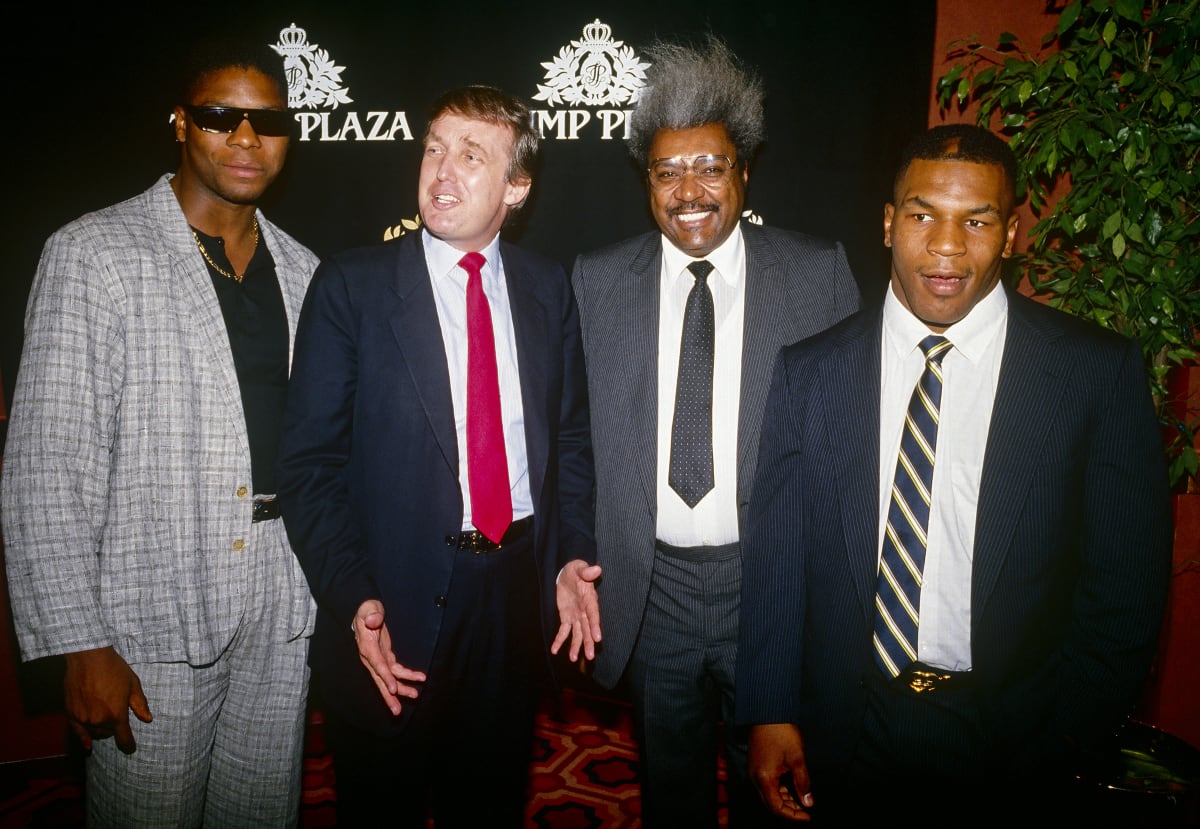 Also Read: 4 Moments From The 4th GOP Presidential Debate That Can Potentially Make Donald Trump Very Angry
Trump apparently made his television debut with an uncredited cameo on the 1981 episode of The Jeffersons. He has taken advantage of subsequent chances over the last three decades to establish a recurrent character: Donald Trump, a New York City billionaire who is bigger than life. Counting his numerous guest spots on late-night talk shows, beauty pageant shows, professional wrestling programs, and his own reality show "The Apprentice," he has hundreds of acting credits to his name. In 2005, he had a disastrous appearance on "Access Hollywood," which severely damaged his candidacy in 2016. Trump's conduct with women and the language he used to describe them were revealed in a leaked audio recording from behind the scenes, causing a number of women to come forward with allegations.
---
View this post on Instagram
---
Also Read: Christie Calls Out Other GOP Candidates for Being 'Afraid to Offend Donald Trump'
There have been at least 18 separate complaints of sexual harassment or assault against Trump. He dismissed the "false accusations" he received during a news conference in September 2018, stating he was "accused by four or five women who got paid to make up stories about me." He said at the time, "I mean, they made false statements about me, knowing they were false. I never met them. I never met these people. And, what did they do? What did they do? They took money in order to say bad things."
More from Inquisitr
Ex-Aide Cassidy Hutchinson Says Trump's 'Volcanic Temper' Means He Shouldn't Be 'Near Nuclear Codes'
Liz Cheney Accuses Fox News Anchor Sean Hannity of Shielding Donald Trump Since January 6 Attack