'The View' Co-host Urges Joe Biden to 'Learn' From Bad Polling and Avoid Taking Voters for 'Granted' On a recent episode of The View, co-host Ana Navarro voiced concerns regarding a Washington Post/ABC poll that suggested a hypothetical rematch between former President Donald Trump and President Joe Biden would result in a 10-point victory for Trump.
Also Read: Joe Biden Recalls 'Deep Trauma' After Kennedy's Assassination in 1963: "Not An Easy Thing to Live With"
While some dismissed the poll as an outlier, Navarro emphasized the need for Biden to take certain voters seriously and not take their support for granted. Navarro expressed skepticism about the poll, suggesting that either those asking the poll questions or those responding might have been "high" due to what she considered exaggerated results, per Fox News.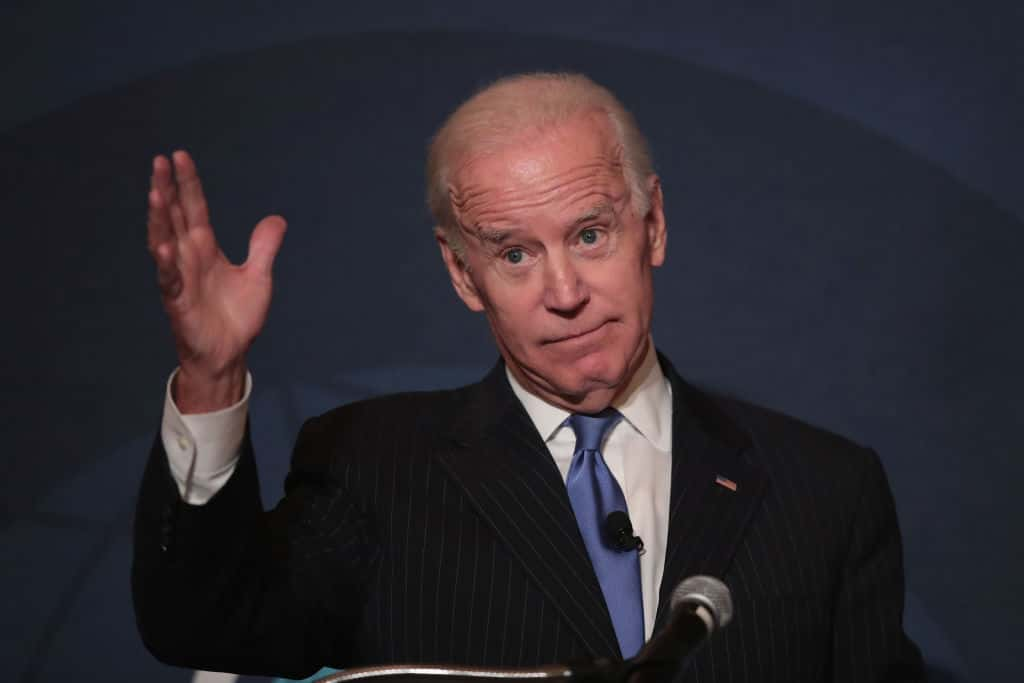 She emphasized that Biden should not assume the support of key voter demographics. Navarro urged Biden to campaign actively and not be complacent, especially considering the challenging political landscape. In the Washington Post and ABC poll, Trump held a significant lead over Biden in a hypothetical rematch. Another poll from NBC also showed the two candidates tied at 46% support.
Co-host Alyssa Farah Griffin, while acknowledging that the poll may have overstated the lead, stressed the significance of Biden's re-election challenge. She pointed out that Biden had the highest disapproval rating since former President Jimmy Carter, who did not win re-election.
Also Read: Stephen Colbert Roasts Donald Trump's 'Real Life Is Worse' Comment About Joe Biden
Griffin highlighted Biden's declining support among Black and Hispanic voters, a trend that is raising concerns within the Democratic Party. Sunny Hostin, another co-host, expressed her reluctance to discuss polls until former President Trump had his first trial. She suggested that discussing Biden's approval ratings and re-election prospects should wait until certain legal matters were resolved.
Also Read: Jimmy Kimmel Pokes Fun at President Biden's Age by Comparing It to the Invention of These Items
Sara Haines also expressed distrust in polls, citing the unexpected outcome of the 2016 election when Hillary Clinton lost despite leading in most polls. Whoopi Goldberg raised concerns about media coverage, suggesting that people might not be fully aware of the political landscape due to biased reporting. At the end of the segment, Hostin shared a humorous legal note, clarifying that nobody involved in conducting the ABC poll was "high."
---
View this post on Instagram
---
Navarro also posted on her Instagram a snippet of herself speaking about longtime friend and Senator Bob Menendez's indictment. She captioned the post, "The @senatormenendez situation is not easy for me to digest. I know him well. I've worked with him on countless issues and causes. I like him. The person I know is not the person depicted in the indictments."
She continued, "But here's what I won't do: I won't call this a witch-hunt; I won't attack the prosecution; I won't say it's the politicization of the DOJ. I trust our legal system. Yes, these are very serious and troubling allegations. It does not look good. But yes, Bob is entitled to a presumption of innocence until proven guilty. Corruption in all sides, in all levels and branches of government, must be weeded out…whether friend or foe."
More from Inquisitr
Internet Reacts To President Joe Biden's 'Fire Hazard' Birthday Cake Which Had 81 Candles
When Social Media Falsely Claimed That Joe Biden Began Dating His "Teenage Baby Sitter" Jill