When Ryan Gosling Hailed Sandra Bullock as a Top Girlfriend, Blaming 'Hollywood' for Breakup Actor Ryan Gosling recalled his relationship with Sandra Bullock, claiming that she topped his list of partners as "one of the greatest girlfriends of all time," but blamed Hollywood for their unfortunate break up, reported Koimoi.
The La La Land actor had quite the romance with former co-star Sandra Bullock when they met on the set of their film Murder By Numbers. At the time, the two had an age gap of 16 years - Gosling was a spirited 21 year old whereas Bullock was 37 years old. Despite the obvious age gap and the amount of trolling the former couple underwent, the two still had intense chemistry between them and moved forward with their relationship.
The pair had never officially declared their relationship status and details were known only to close sources of the pair. They were, however, photographed together on a red carpet for the promotion of Gosling's film, The Believer, looking quite warm and comfortable with each other.
The Grey Man actor recalled how things between the two were progressing rather smoothly before the two had decided to part ways with each other. Gosling went on to blame Hollywood for the unfortunate and heartbreaking split with Bullock in 2003 in an interview with The Times. He said, "Show business is the bad guy. When both people are in show business it's too much show business. It takes all of the light, so nothing else can grow."
Now that everything is water under the bridge, he seemed to still hold the same level of love, respect, and kindness for his former significant other that he held when the two were still together. Shortly after his relationship with Bullock ended he entered a relationship with his The Notebook co-star Rachel McAdams in 2004. That relationship was sadly shortlived as the two split due to their hectic filming schedule, preventing them from spending time with each other. Soon after Gosling stated how he was "in a committed relationship with film" and that he had met two of the best girlfriends and hadn't met anyone who could top them. This comment could have been a reference to his relationships with Bullock and McAdams.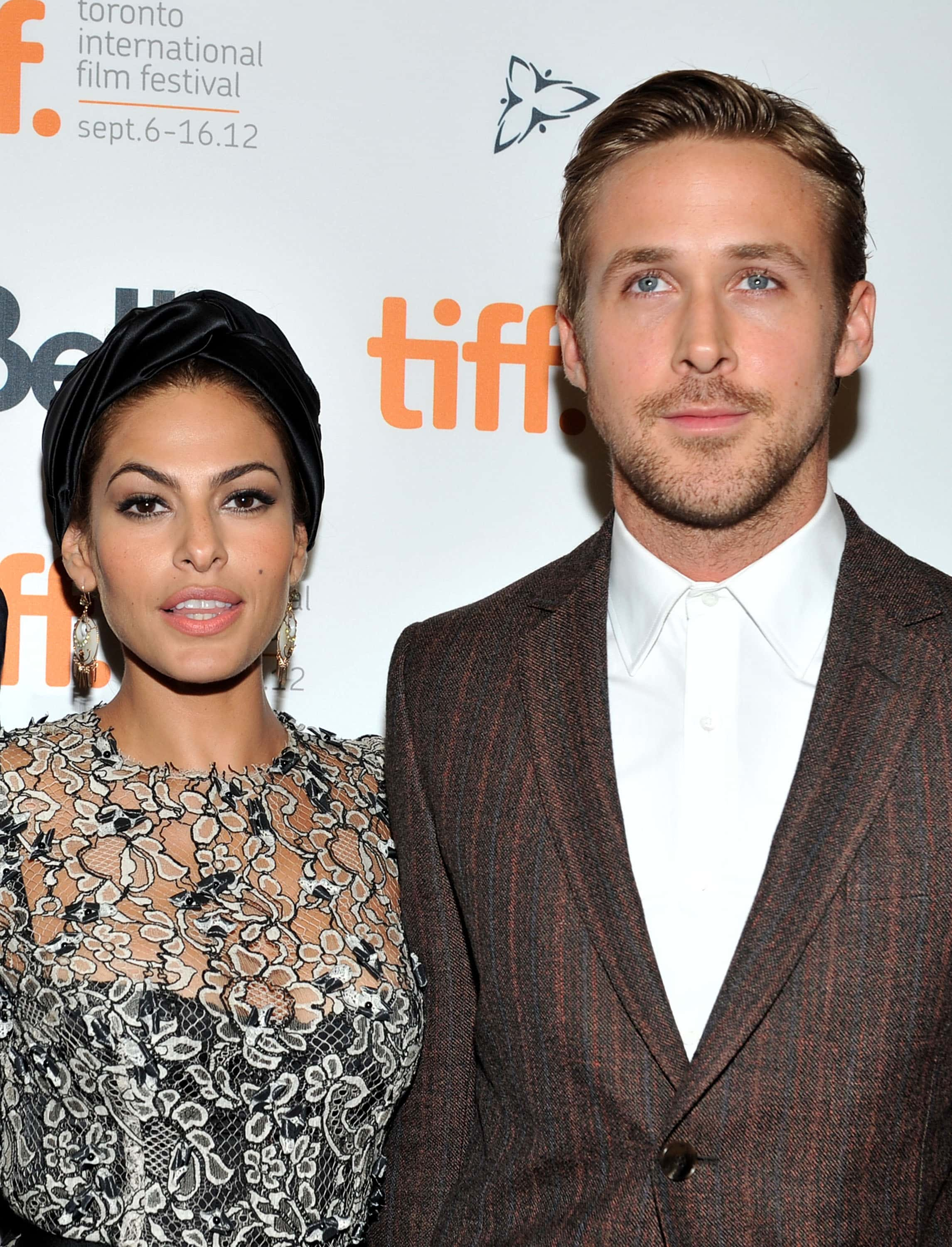 This of course was said before he met his now-wife Eva Mendez in 2011. According to Elle, the couple met on the set of their movie The Place Beyond The Pines and felt drawn to each other almost instantly. The two have been inseparable since, and they keep the details of their relationship under wraps for the most part. They've always been observed to be locked in a loving gaze with each other in public and were busted by paparazzi being passionate with each other on multiple occasions. The couple has since welcomed two beautiful children together - Esmeralda and Amada. The two remain in a committed relationship with each other and vowed eternity together in 2022.