Looking at Donald Trump's 11 Businesses That He Epically Failed At Business Mogul Trump had Quite a Few Failures
Also Read: Trump's Obsession With Gag Orders Stems From a Need To 'Blame' Someone If He Loses the Case, Says Legal Expert
Donald Trump's business history is so rife with failures that it's difficult to keep track of them all. "Every master was once a disaster," as the adage goes. This proverb is highlighted by a look into the business career of real estate mogul and former president Trump. Although Trump has experienced his fair share of enormous achievements, he's had some very spectacular business failures, ranging from beverages to airplanes. If there's one thing Trump is sensitive about, it's his net worth. He has vowed to sue those who think he is overstating his wealth on multiple occasions, and he is currently involved in a $250 million dispute involving net worth fraud. Here's a list of 11 of his failed ventures:
1. Trump Airlines
Trump invested heavily in the airline industry in October 1988 when he bought Eastern Air Shuttle, a company that had operated hourly flights between Boston, New York City, and Washington, D.C. for 27 years. His wager, however, was a loss. The shuttle never made a profit because of low consumer interest (who preferred the airline for its practicality over its ostentatious new design) and high fuel prices before the Gulf War. Due to his excessive debt, Trump was forced to shut the company down after he defaulted on his loans, giving creditors full control of the business in 1992, per TIME.
Also Read: Host Says Paramount+ PR Team Halted Kelsey Grammer's Interview With BBC After Voicing Support for Trump
2. Trump's Casinos
Also Read: Jimmy Kimmel Says Trump Is 'Going Straight to Hell' For His 'Jesus and God Keeping Score' Comment
Not all of Donald Trump's gambles end off as expected. Particularly when the bet is over gambling itself. For the third time in a row, Trump Entertainment Resorts Inc. filed for Chapter 11 bankruptcy protection in February 2009, an incredibly uncommon occurrence in American business. The casino operator, which was established in the 1980s, is in charge of the Taj Mahal, Trump Plaza, and Trump Marina. Shortly after the third filing, Trump left Trump Entertainment. The business declared its bankruptcy in July 2010.
3. Trump Vodka
A lesser-known and unsuccessful business endeavor of Donald Trump's was Trump Vodka, a component of Trump beverages. Trump, despite being a teetotaler himself, began marketing vodka under his name. Trump had grand ideas for the drink. Because of its caliber and packaging, he predicted that it would be "a major player in the vodka arena." But the "super-premium" booze, which debuted on store shelves in 2006, was said to have stopped production in 2011 because consumers weren't interested at all, per Fortune.
4. Trump Steaks
Donald Trump debuted his line of premium steaks that he labeled the "world's greatest" in 2007. The company has subsequently gone out of business; perhaps it had anything to do with the closure of the Trump Steakhouse in Las Vegas in 2012 due to 51 health code breaches, including serving a five-month-old duck [something that was a serious health hazard].
5. Trump Mortgage
Trump revealed in April 2006 that he was creating a mortgage company after years in the real estate business. Trump Mortgage went out of business after a year and a half. The would-be lending giant was doomed by bad timing (the housing market crashed in 2007) and, paradoxically, terrible hiring. E.J. Ridings, the CEO Trump chose to oversee his lending company, claimed to have worked as a senior executive at a famous investment bank. In truth, Ridings' highest position on Wall Street was that of a registered broker, which he held for only six days.
6. Trump: The Game
In 1989, Donald Trump collaborated with Milton Bradley to create Trump: The Game, a Monopoly-style board game in which three to four players must buy and sell real estate and try to outbid each other in business negotiations. A year later, Trump revealed that the game had sold far fewer than the 2 million units he and the toy firm had anticipated.
7. Trump University
Trump University, a for-profit, non-accredited institution, started in 2005. Four students filed a lawsuit against the university in 2010 for "offering classes that amounted to extended 'infomercials.'" Following the suit, the "university" changed its name to "The Trump Entrepreneur Initiative," before closing its doors a year later. In 2013, the then-New York Attorney General filed a $40 million lawsuit against Trump and the "university" for allegedly scamming students.
8. GoTrump.com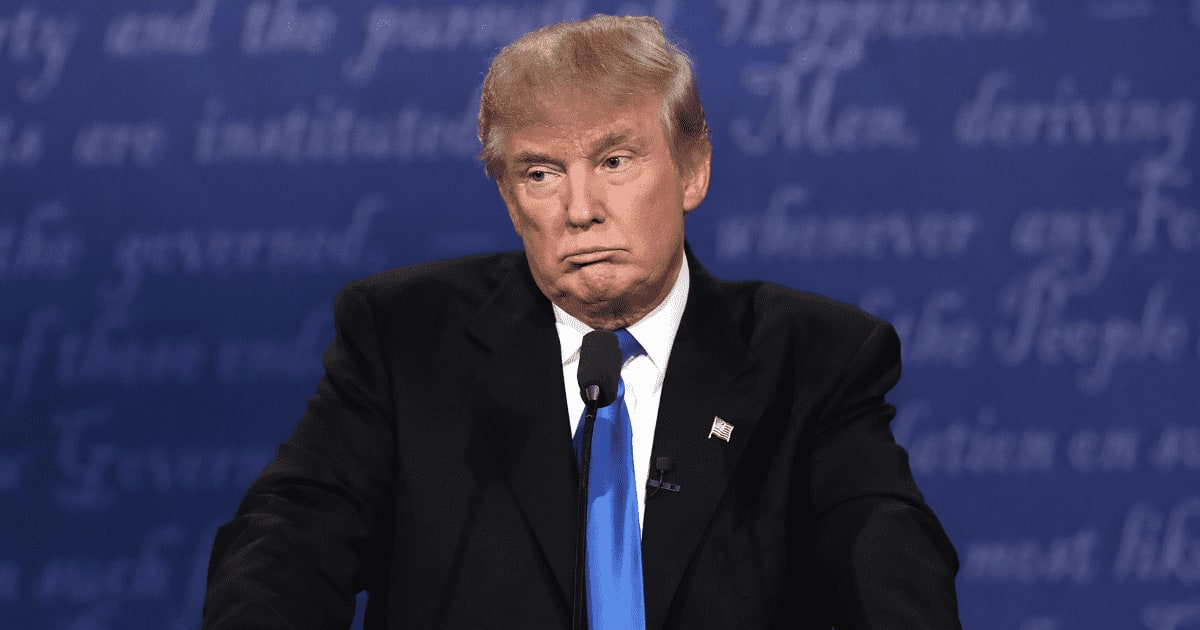 GoTrump.com, like many of his commercial initiatives, was a deluxe version of an existing product – in this case, the vacation booking website Travelocity. It debuted in 2006 with low expectations: Forrester Research's Henry Harteveldt told the Washington Post that it was a "vanity site" that wouldn't make much money. He was correct; it went bankrupt in 2007, per Rolling Stone. Trump, on the other hand, never gave up the URL, which now redirects to his campaign website.
9. Trump Magazine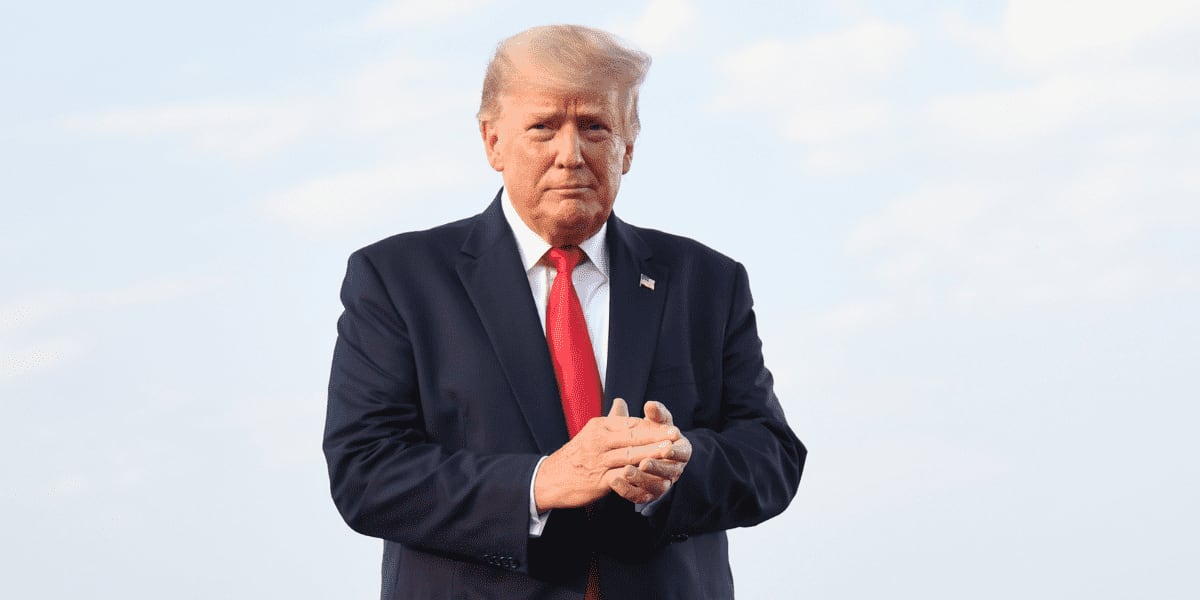 Trump once created an eponymous magazine, which was described in a press release as "[reflecting] the passions of its affluent readership by tapping into a rich cultural tapestry." This luxury quarterly, Trump's third effort at a luxury magazine (after two failed tries), began in late 2007 and got off to a solid start, prompting the Luxist, a luxury lifestyle website, to speculate, "Could this, once again, be the year of Trump?" The magazine halted publishing a year and a half after its inception.
10. Comms Company
Trumpnet was registered by Trump as a trademark under the category of "corporate telephone communication services" in 1990. But it never ended up making an actual business entity. Whatever it was supposed to be, it never took off; the trademark was abandoned in 1992.
11. Trump Tower Tampa
Donald Trump did not design, plan, or draft the 52-story Trump Tower in Tampa; he simply sold the use of his name to developers of the $300 million condo project for a cool $2 million. They, in turn, gathered down payments from individual customers enticed by Trump's aura. Buyers sued Trump for misrepresenting them after the project failed in 2008 (it cited two scale models and some office furniture worth a total of $3,500 as its only assets in bankruptcy court). He eventually settled for as little as $11,115 in certain cases with plaintiffs who had lost hundreds of thousands of dollars.
More from Inquisitr
Trump Claims He Would Win The Blue States if 'Jesus and God' Came Down to Keep Score of Elections
Trump Mocks DeSantis' Debate Against Newsom in a New Dubbed Video: 'Battle of Loserville'