Leslie Jones, a Guest Host on the 'Daily Show,' Debunks Trump's Most Baffling Lie On Monday's edition of the Daily Show, guest host Leslie Jones skewered Donald Trump over his genie gaffe. Recently, in a sit-down interview at Mar-a-Lago, the former president said that President Joe Biden had "weaponized" the Department of Justice to further his political agenda. As reported by Univision, Trump said during the interview, "Well, he's unleashed something that everybody's known about for a hundred years. If they do this and they've already done it, but if they want to follow through on this, yeah, it could certainly happen in reverse. It could certainly happen in reverse. What they've done is they've released the genie out of the box. You understand that."
---
View this post on Instagram
---
Also Read: Robert De Niro Angry That His Anti-Trump Gotham Awards Speech Was Edited Without His Knowledge
Jones aired a tape from the same interview in which the former president threatened to use the Justice Department against his political opponents. As reported by HuffPost, she said, "Wait, wait, wait, wait, am I tripping? Did he say 'genie out of the box?' Man, this dude can't even tell the truth about genies. The one thing we know about genies is they come out of a lamp. If the genie can't afford a lamp, he definitely can't afford three wishes. He might be able to give you one and a half wishes, but they're definitely gonna be f****d up."
However, Trump was not the only one on Leslie's radar at the time. She also attacked Senator Tim Scott (R-South Carolina), who, just four days after the third Republican presidential debate, declared that he was dropping out of the race for president. Scott revealed this during an interview on Fox News when he was explaining how voters are telling him, 'Not now, Tim." As per reports by the Daily Beast, Leslie said on the show, "Not now? NOT NOW?! No, 'not now' is what you say when a telemarketer calls you during dinner time. This was more like: 'We ain't ever—ever, ever, ever, ever—voting for your fucked-up ass, anti-abortion, anti-gay, Milk Dud-looking motherfucker.'" Jones further added, "You know she was only dating him 'cause she thought he was going to be the president. I bet you he's now like, 'Well, I fell short, but at least we've got each other, baby. Baby? Where did you go, baby?' Hopefully, they haven't been dating too long because you know, Connecticut has a two-week return on white women. Don't take the tags off, Tim!"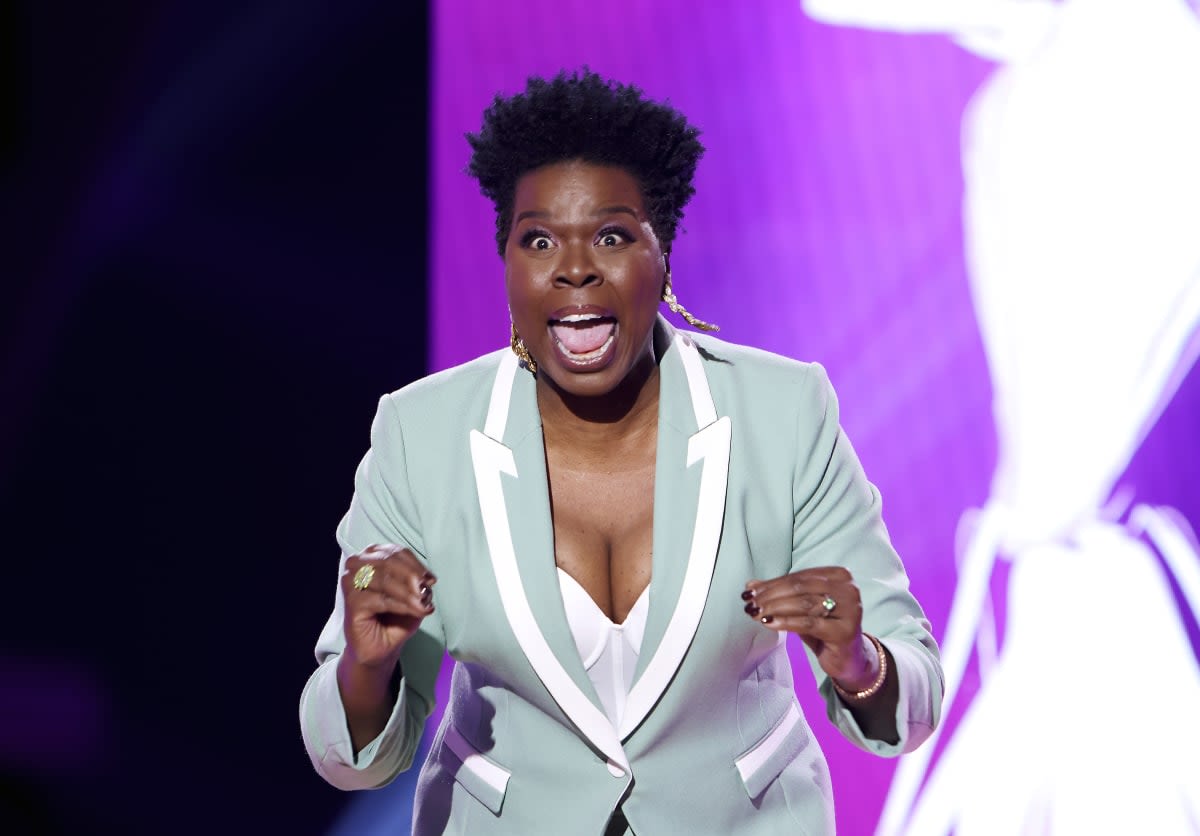 Also Read: 6 Times When Donald Trump Was Humorously Portrayed in Hollywood
Leslie recently launched her memoir, Leslie F*cking Jones, which is a mixture of sad tales among the many humorous and encouraging ones. From enduring childhood trauma and terrible losses to her long road to stardom and subsequent health problems, her book hides nothing. She told People in September, "My agents called me up and said, 'Hey, want to write a book?' And I was like, 'Yea. Why not? F--- it'. I knew that I would maybe write a book one day, like when I retired or something, but I'm kind of glad I did it now so I can remember some of it. I proved myself right; I'm actually funny, and there was something about me. I'm Leslie F---ing Jones!"​
More from Inquisitr
Check Out This List of Donald Trump's Most Favorite Shows and Movies
When Internet Questioned Donald Trump's Claims About Having a 'Higher IQ' Than Former Presidents