Justin Bieber Shows Romantic Gesture To Wife Hailey, Turns Her Text Messages to Artwork In a heartwarming and unexpected move, Justin Bieber has turned a loving text message from his wife, Hailey Baldwin Bieber, into a unique piece of artwork. The sweet gesture comes in the wake of the singer facing criticism for a controversial post relating to the Israel-Palestine conflict. The artwork, specially created by Idiot Box founders Emily Bright and Tamara Martin, captures the beauty and essence of Baldwin's heartfelt message in a black-and-white display on a board-like background. According to sources, Bieber commissioned this special artwork by paying a whopping $5,000. The personalized piece was then gifted to Rhoda Beauty founder, Baldwin upon her return from Paris Fashion Week.
Also Read: 8 Times Justin Bieber Was in the Spotlight for the Most Controversial Reasons
As per the reports from TMZ, the emotional artwork features white text on a black background, reminiscent of a letterboard. The message is a poignant declaration of love: "I miss you. Miss your smile. Miss your laugh. Miss your hugs. Miss your kisses. Miss your jokes. Miss making love. Miss being in your arms." Baldwin sent the text to Ghost singer while she was away, listing all the things she missed about her husband -- the final product was made out of acrylic and resin on a 3' x 3' wood surface. This touching expression of love provides a deep insight into the lovebirds' deep connection and affection for each other. Despite the current controversy surrounding Peaches singer Bieber's social media post about the Israel-Palestine conflict, this kind gesture showcases the couple's commitment to each other. The artwork is the embodiment of their enduring love amid difficult times.
---
View this post on Instagram
---
The incident has sparked conversations about celebrities' responsibility and awareness when discussing sensitive geopolitical issues. Fans and social media users have requested that artists be well-informed before expressing their views on such matters, as their opinions are significant and crucial in such situations. While the drama simmered, Bieber and Baldwin demonstrated their strong bond through various public appearances. Recently, the couple made headlines for coordinating their outfits, donning matching oversized black leather jackets for a date night to see singer Victoria Monet at the Fonda Theater in Los Angeles. Their fashion-forward approach and unity have captured the attention of fans and fashion enthusiasts alike. As per the Daily Mail reports, the surprise artwork is not the pop singer Bieber's first collaboration with Emily Bright and Tamara Martin. In 2019, the singer adorned his multimillion-dollar home with their artwork. Additionally, he acquired a piece honoring Kobe Bryant the following year.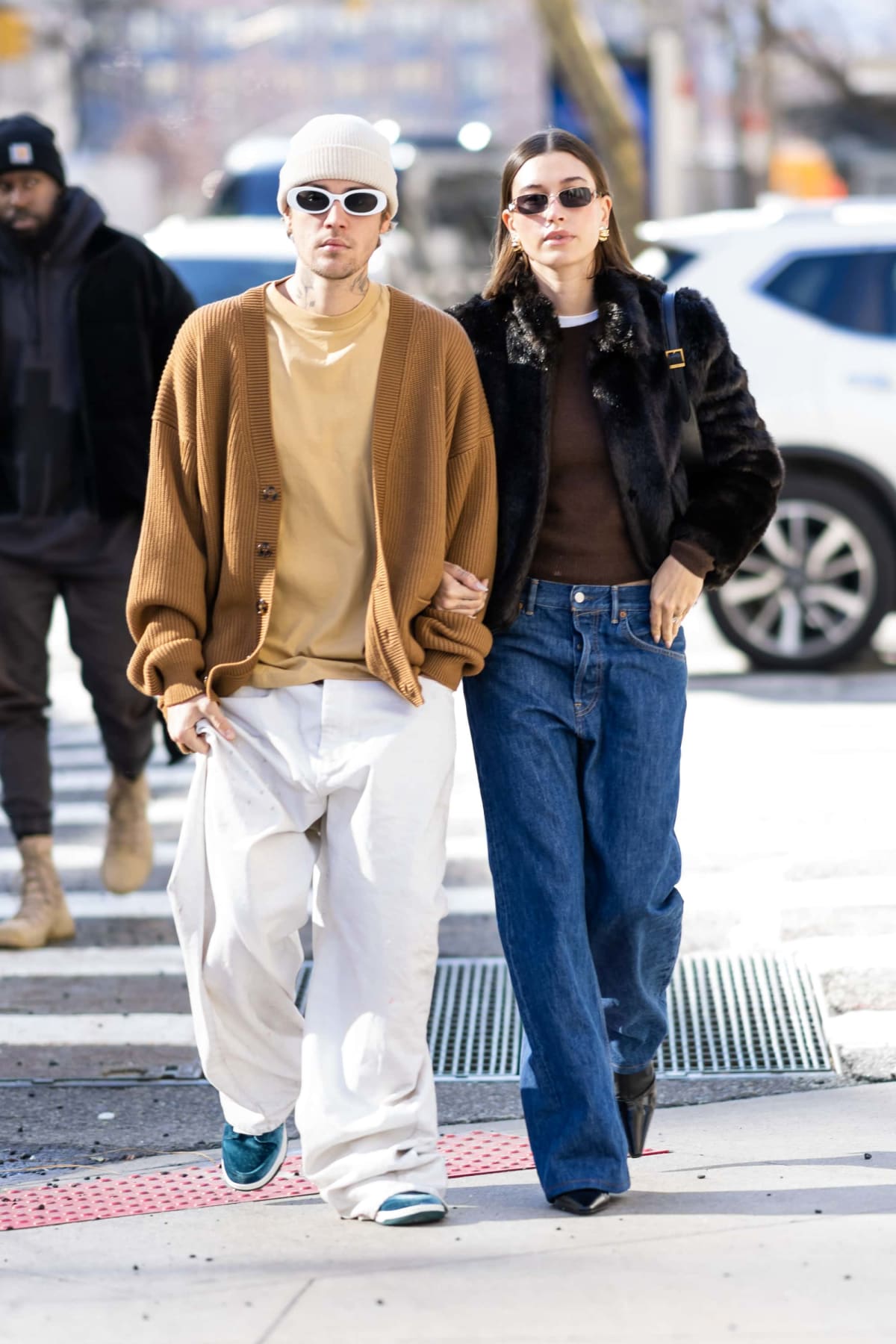 Also Read: When Justin Bieber Revealed What Made Him Cry as He Dipped Into His Childhood Memories
In a world where public figures are constantly under scrutiny, Bieber's personal and romantic touch highlights the power of love as a source of support and connection. The artwork, born out of a simple text message, serves as a poignant reminder that love can prevail, even in the face of public scrutiny and controversy.
More from Inquisitr
Khloé Kardashian Captures Cute Moment of Tatum, True, and Dream Jamming to Justin Bieber's Song
Justin Bieber Once Revealed the Secret to Recording His Hit Spanish Songs: "I Don't Speak Spanish"