Judge Arthur Engoron Takes Sly Dig at Ivanka Trump As She Goes to Testify in Court: "Who's She?" After Donald Trump's sons, Trump Jr. and Eric Trump, took the stand, his 42-year-old daughter, Ivanka Trump, also appeared in court to testify for her father's $250 million civil fraud lawsuit filed by New York Attorney General Letitia James. Judge Arthur Engoron, overseeing the case, appeared to mock her as she was called in to take a stand.
Also Read: Trump's Obsession With Gag Orders Stems From a Need To 'Blame' Someone If He Loses the Case, Says Legal Expert
As the daughter of the former President arrived in Manhattan, a court officer said, "The people call Ivanka Trump." To which Engoron joked, "Who's she?" with an expressionless face, as reported by the New York Post. Outside the courthouse, a crowd of Trump critics yelled, "Crime Family! Crime Family," as she [Ivanka] arrived.
Although she isn't a defendant in the case, Ivanka has been subpoenaed to testify on the extent of her involvement with her dad's company. Previously, Trump's sons had been called to testify regarding their involvement in inflating the financial assets of their father's Trump Organization.
Also Read: Host Says Paramount+ PR Team Halted Kelsey Grammer's Interview With BBC After Voicing Support for Trump
Manhattan court judge Engoron ruled that the e-mail exchange between Ivanka and her husband, Jared Kushner, could act as 'key evidence' in the fraud trial. However, Trump's attorney, Christopher Kise, objected when it came to Ivanka being asked about the e-mail chain, citing 'spousal privilege.' James, the New York AG who filed the case, sat in the front row, witnessing the trial unfold.
Ivanka, who appeared poised, disciplined, and courteous, denied any involvement in her father's financial statements, per CNN. During her testimony, several pieces of evidence were presented to question the Republican's daughter. Louis Solomon, a lawyer from James' office, asked Ivanka about the penthouse apartment she leased from her father's Trump Park Avenue building.
Also Read: Jimmy Kimmel Says Trump Is 'Going Straight to Hell' For His 'Jesus and God Keeping Score' Comment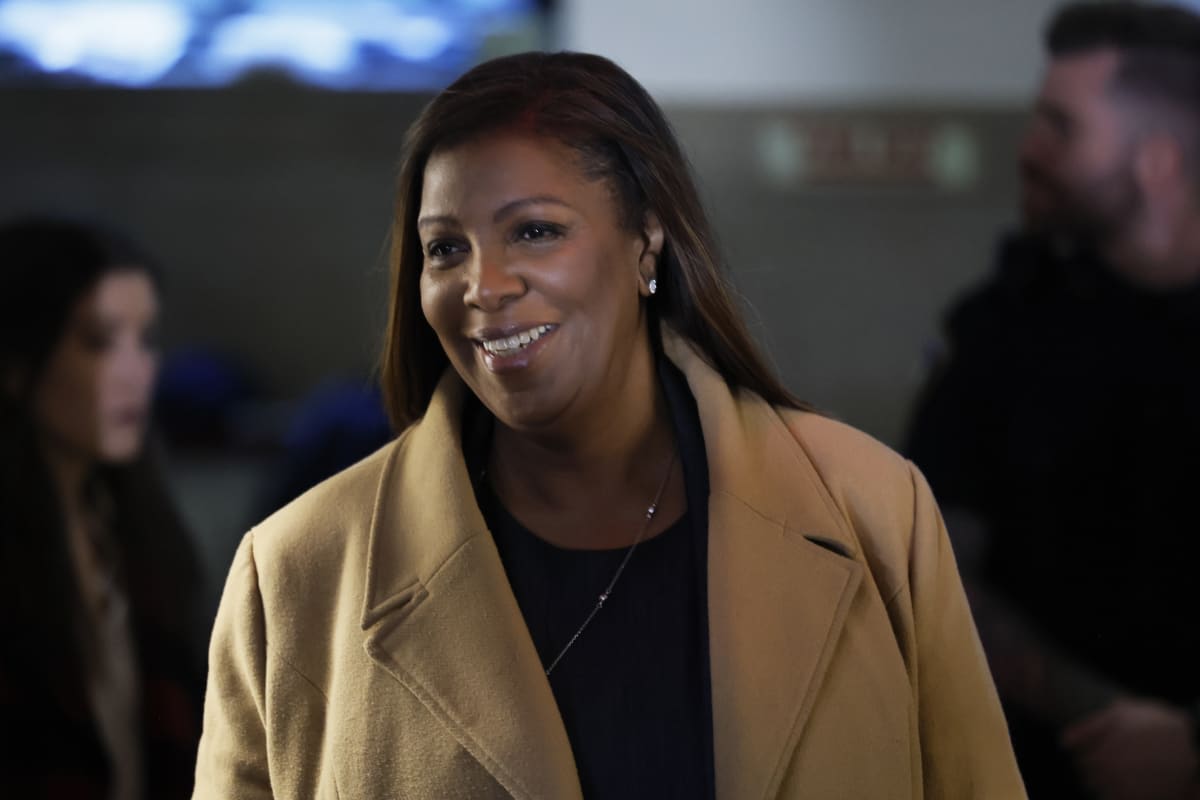 Apparently, Ivanka could purchase the apartment for $8.5 million, but its value on Trump's financial statement was $20.8 million, according to James' fraud complaint. However, Ivanka outright denied any involvement in inflating the value of the apartment to more than $12 million, citing she did not know about the changed figures. Ivanka responded, "As I had told you a year-and-a-half ago, I wasn't involved in his statement of financial condition, so I can't say what it took into account or didn't take into account," reported CNN.
Ivanka also said, "Sure, he [Trump] has accountants who have all sorts of stuff who have all sorts of statement[s] but no, sorry, I don't specifically know what was prepared on his behalf for him as a person separate and distinct from the organization and the properties that I was working on, so no I don't know how they did that and who prepared that and the mechanisms like that."
Regarding the e-mails she exchanged with her husband, Kushner, Ivanka said, "My husband also was in real estate and would have perspective for me, so periodically, we would discuss what we were working on specific to real estate." Ivanka effectively distanced herself from her father's political life after announcing her decision not to take part in his presidential campaign in 2022, and since then, she has been living a low-key life in Miami, Florida. She said, "I love my father very much. This time around, I am choosing to prioritize my young children and the private life we are creating as a family," adding, "I do not plan to be involved in politics," per Fox News.
More from Inquisitr
Trump Claims He Would Win The Blue States if 'Jesus and God' Came Down to Keep Score of Elections
Trump Mocks DeSantis' Debate Against Newsom in a New Dubbed Video: 'Battle of Loserville'