Joe Biden Commits a Verbal Blunder During His Pacific Islands Forum Speech, Jokes About The Slip-Up President Joe Biden recently found himself facing a linguistic hurdle during a speech at the Pacific Islands Forum, drawing attention once again to his verbal errors, but this time it involved an acronym. Addressing leaders from the Pacific Islands during a White House forum, the 80-year-old President attempted to say the abbreviation for his administration's Pacific Islands Infrastructure Initiative, but unfortunately, things didn't go as they were supposed to. "Today I'm pleased to announce we're working with Congress to invest $40 billion in our Pacific Islands Infrastructure Initiative," he informed the roundtable of leaders. "We call it the P, PI — anyways, doesn't matter what we call it, but that's what it is."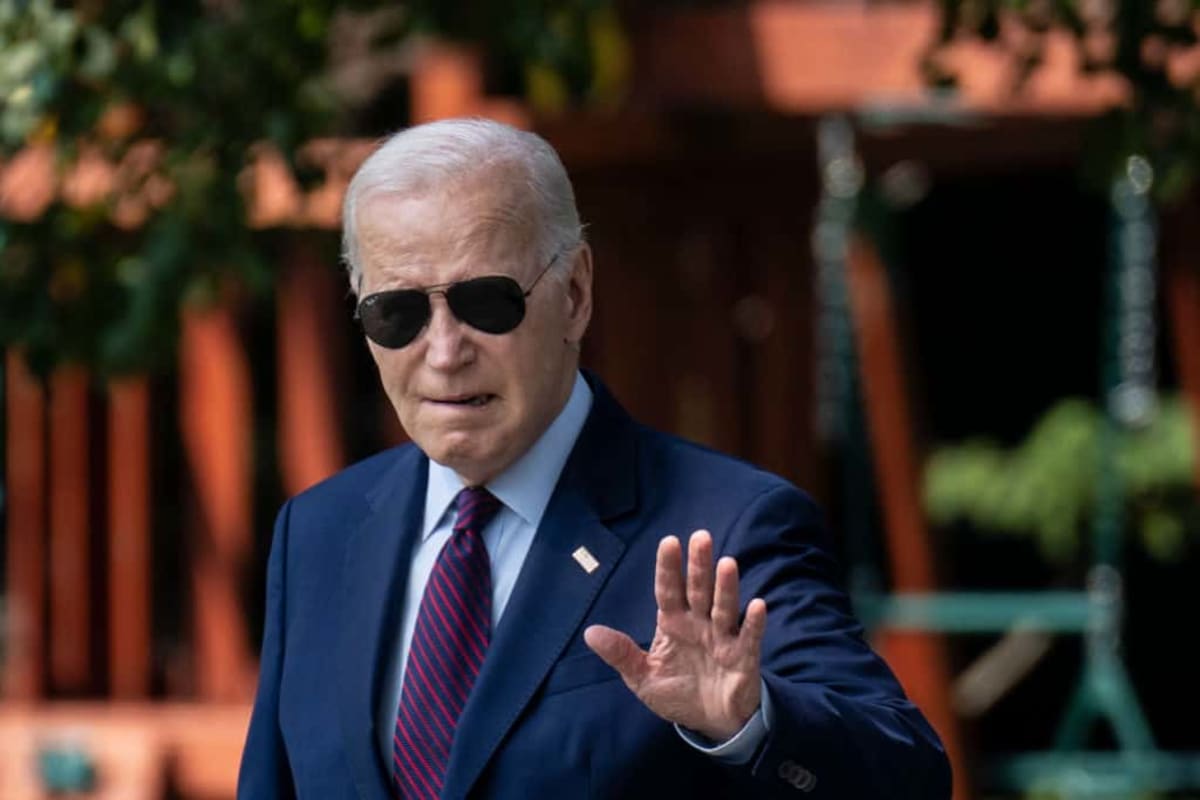 Also Read: Karine Jean Pierre Gives One-Word Response to Reporter's Query on Joe Biden's Dropping Poll Results
Biden's acceptance of the acronym hiccup was accompanied by some light-hearted laughter from those present in the forum. He then quipped, "I was gonna get back to acronyms, and I'm gonna withstand not doing that." This incident comes against the backdrop of Biden's challenges since childhood, overcoming a stutter, a speech impediment he battled with as a child. While he has never shied away from sharing his struggle, critics have raised concerns about his recent verbal blunders, questioning whether they may be suggestive of age-related cognitive issues and capability for a second term in office.
Biden's stutter during the Pacific Islands forum is not the first time his speech impediment has drawn attention for not the right reasons. As per the New York Post, just last week, at the United Nations, he appeared disoriented as he walked into a large Brazilian flag and, in an absolute misunderstanding, walked away without extending a handshake to Brazilian President Luiz Inácio Lula da Silva.
In spite of these pressured moments of apparent verbal confusion, Biden met with the leaders from the Pacific Islands to address the burning issue of climate change in their region. He also used the platform to announce new U.S. aid aimed at helping these island nations prepare for the unprecedented consequences of climate change. "I want you to know I hear you, the people in the United States and around the world hear you," he told the leaders during his speech. Moreover, as a part of the summit, the United States officially established diplomatic relations with the Cook Islands and Niue, two South Pacific nations.
Also Read: Joe Biden Recalls 'Deep Trauma' After Kennedy's Assassination in 1963: "Not An Easy Thing to Live With"
Biden's past stutters, including mispronouncing rapper LL Cool J's name and referring to him as 'boy,' raised questions about his verbal awareness, as per Fox News. During a speech to the Congressional Black Caucus, he introduced the rapper with a playful yet awkward phrasing. While Biden's supporters argue that his verbal missteps are unrelated to his ability to lead effectively, critics continue to scrutinize these moments as the 2024 presidential election looms on the horizon.
Also Read: Stephen Colbert Roasts Donald Trump's 'Real Life Is Worse' Comment About Joe Biden
In the ever-watchful eye of public scrutiny, Biden's occasional verbal mix-ups have become a subject of debate, with some interpreting them as age-related lapses and others emphasizing the importance of evaluating his policy actions and decisions in assessing his leadership capabilities.
More from Inquisitr
Jimmy Kimmel Pokes Fun at President Biden's Age by Comparing It to the Invention of These Items
Internet Reacts To President Joe Biden's 'Fire Hazard' Birthday Cake Which Had 81 Candles