Inside Khloé Kardashian and James Harden's Short-Lived Rollercoaster Love Story Since 2007, fans have witnessed the Keeping Up With The Kardashians star Khloé Kardashian's love life add a constant stream of drama to her otherwise fabulous and publicized existence. In 2015, she dated former Houston Rockets star James Harden, but their relationship was short-lived, as the couple broke up back in 2016.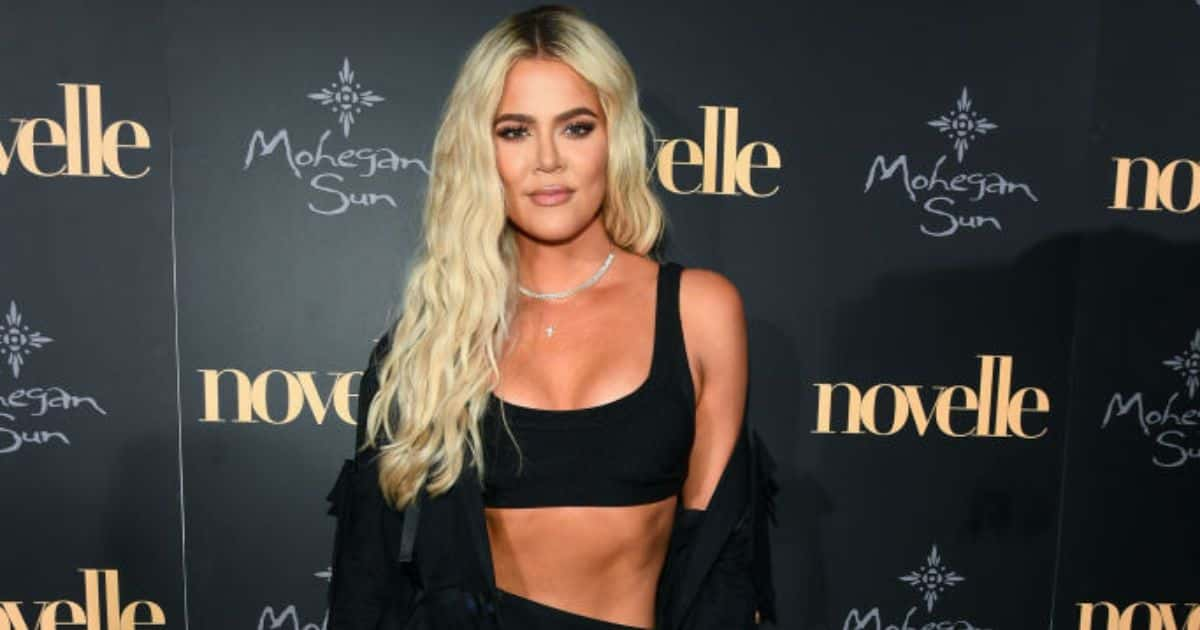 Also Read: Kourtney Kardashian Confronts Khloé Kardashian's Ex Tristan Thompson, Asks Him if He's a Sociopath
Kardashian's relationship with Harden faced hurdles from the start. Her divorce from Lamar Odom was not finalized until nearly a year after her split from Harden. Amid their romance, Kardashian found herself undertaking the responsibility of helping Odom recover after a highly publicized overdose at a brothel. In a candid interview with Sports Illustrated, Harden expressed his discomfort with the increased attention that came with dating Kardashian.
He stated, "I didn't like all the attention. I feel like it was for no reason. I wasn't getting anything out of it except my name out there and my face out there, and I don't need that. It wasn't uncomfortable, but it wasn't me." He continued, "I don't need pictures of myself when I'm driving my car. Who cares? What shoes am I wearing? Who cares? Where am I eating? Who cares? It was unnecessary stuff that I think trickled down to my teammates. I had to eliminate that."
Also Read: Khloe Kardashian Posts Never-Before-Seen Photographs of Her Brother Rob and Mason, Kourtney's Son
According to Entertainment Tonight, Kardashian addressed it by saying, "I just don't want to put up with people that want you to be monogamous but then they're not monogamous. I've always said, 'It's a long distance. I've always said, 'We don't need to be monogamous! There's a lot of s*** going on in our lives. You live in Houston. I live in L.A. Let's see each other when we see each other.'" Ultimately, Harden seemed to want a serious relationship but then stepped out on her.
---
View this post on Instagram
---
Also Read: Jordyn Woods Responds to Claims That She Dissed Khloé Kardashian in a 'Jacket' Quote
Kardashian added, "He wanted to be committed and, you know, then wasn't committed. So Koko had to go go." The Good American founder was unwilling to tolerate infidelity and decided to part ways with Harden on similar ground.
Recently, Kardashian lambasted her ex-boyfriend and baby daddy, Tristan Thompson, for trying to hold on to real estate despite his adultery on an episode of The Kardashians. She inquired about the current status of the housing market, while on a family vacation to Palm Springs for Easter. Khloe was heard saying, "Tristan and I bought two lots together in Palm Springs when we were together. Here we are, many moons later, and we still own these lots together."
---
Fun Throwback: James Harden and Khloe Kardashian dated each other for eight months between 2015-2016.

Harden said "he didn't like all the attention that came with dating a Kardashian" after their breakup. pic.twitter.com/y51nDQ4RWl

— Notorious Harden 🚀 (@ntsharden) April 1, 2023
---
As reported by Perezhilton, Khloe said in a confessional, "Tristan won't give up his end of the lot. Hopefully, time will get the best of him and he'll sell me the other half." Thompson and Kardashian have a daughter, True, and a son, Tatum. She also welcomed the children's father to live with her after his mother's death.
More from Inquisitr
Khloé Kardashian Including Her Niece Dream in All the Family Fun Earns Her the 'Devoted Aunt' Status
Khloe Kardashian Reveals Her Parents Fed Them 'McDonald's and Crappy Food' During OJ Simpson's Trial